Come get your truck!
---
Get ready to rev up your love for square body trucks, because Classic Car Auction's Billings Sale is the place to be for enthusiasts and collectors alike! Dubbed the mecca for square body aficionados, this year's auction is setting the stage for a parade of iconic and meticulously maintained trucks that defined an era. If you've ever felt the allure of these angular beauties, you won't want to miss what promises to be a blockbuster event in the world of classic automobiles. From restored classics to customized marvels, the Billings Sale is poised to offer something for every square body enthusiast. Buckle up, because it's going to be a ride to remember!
1977 Ford F150 XLT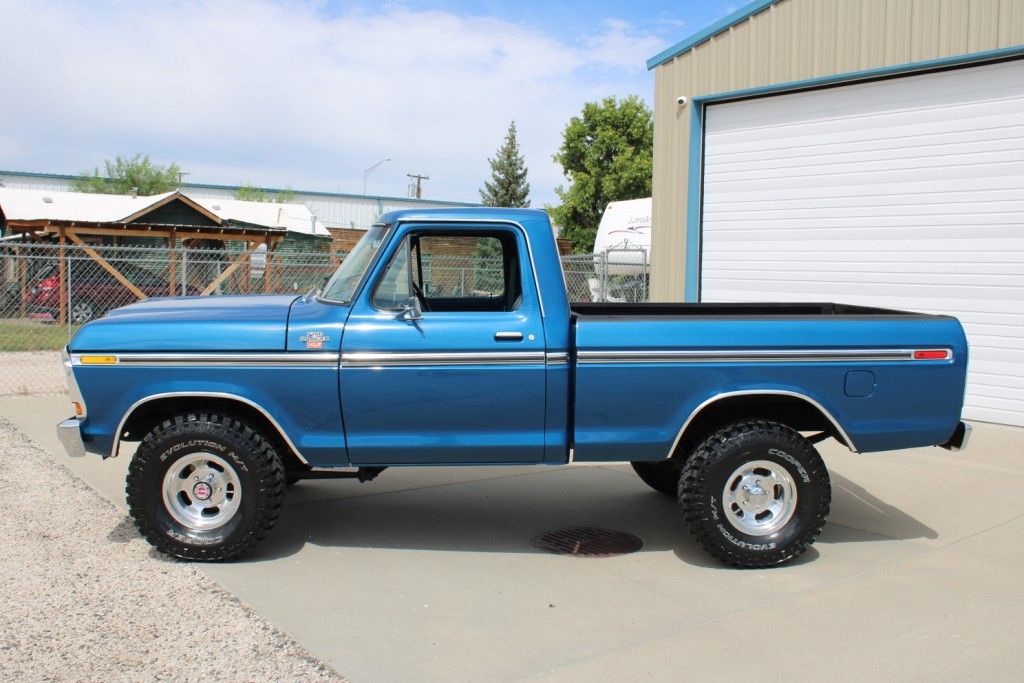 f you've been hunting for the quintessential American truck that embodies ruggedness and heritage, look no further than Lot 47 at the 11th Annual Montana Classic Car Auction. A 1977 Ford F150 XLT shortbed 4x4, this blue beauty is more than just a truck—it's a piece of Americana. Boasting a V-8 engine and automatic transmission, this is not just any F150; it's a one-family-owned gem that has called Montana home since it first hit the road. The odometer hints at a well-loved life with around 80,000 miles, and though it's not confirmed, the condition suggests these could be the original miles. Fresh off body work and a repaint in 2021/22, with new interior upholstery to match, this truck looks as youthful as it feels. It even comes with new wheels and tires with under 300 miles on them. But purists, don't worry: its original chrome bumpers and trim are still in place, showing off their age with grace. This F150 is the epitome of timeless style meeting rugged functionality. See it here.
1976 Chevrolet K10 Scottsdale 4x4 Pickup Truck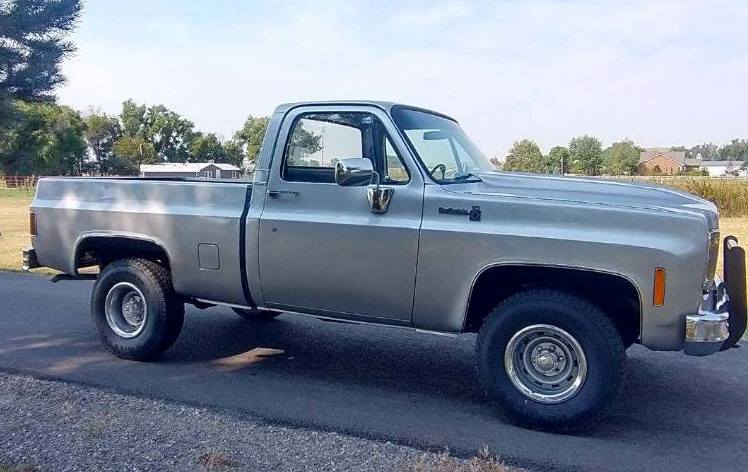 Step aside, modern trucks—this silver stunner from 1976 is flexing its vintage muscle at the 11th Annual Montana Classic Car Auction. Nestled in Lot 46, the Chevrolet K10 Scottsdale 4x4 Pickup Truck is no ordinary old-timer. Beneath its silver exterior, you'll find a freshly rebuilt SBC V8 engine paired with a Turbo 350 transmission that's also been refurbished to perfection. Rev it up, and you'll hear the throaty roar of its new dual exhaust system, thanks to the meticulously rebuilt Rochester 4-barrel carburetor.
But it's not just under the hood that this truck shines. The body has undergone a serious makeover, with all the rust skillfully cut out and replaced with new panels before being coated in gleaming new paint. Inside, it's been treated to a full reupholstering job that gives the cab a showroom-new feel. Add to that a practical bed liner and a brand-new set of tires, and you've got yourself not just a vehicle, but a love letter to classic American truck design. Call it what you want, but around here, we simply call it "awesome." See it here.
1971 GMC 1500 Pickup Truck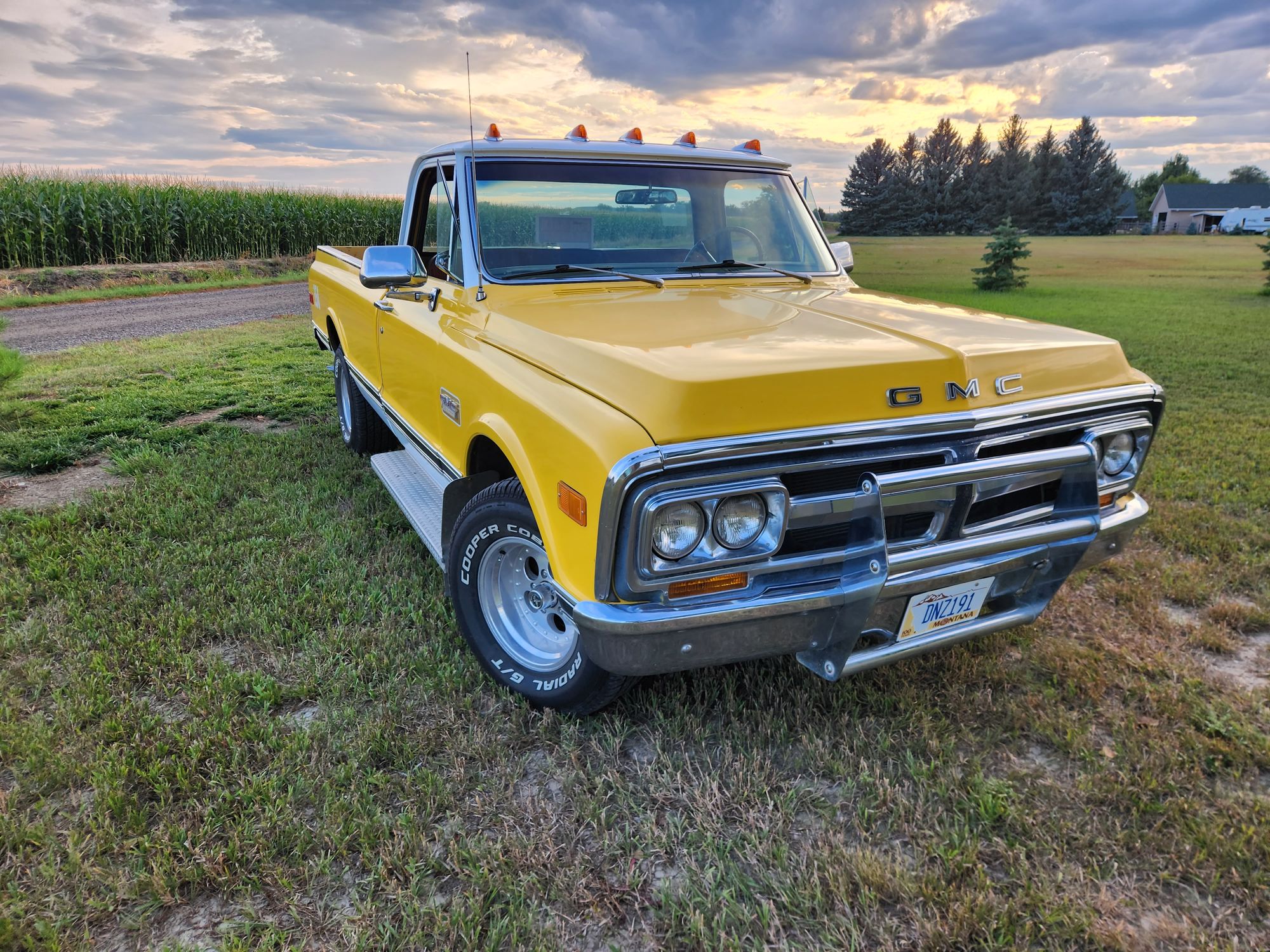 In Lot 13 at the 11th Annual Montana Classic Car Auction, you'll find a sunny blast from the past—the 1971 GMC 1500 Pickup Truck. Painted in an eye-catching yellow that's just as vibrant as it was five decades ago, this truck is more than just good looks. Under the hood, a roaring 350 V8 engine pairs seamlessly with an automatic transmission, offering both power and convenience. The custom wheels wrapped in Cooper Cobra Radial GT tires don't just add to the truck's visual appeal; they promise a ride as smooth as the truck is stylish.
While it's enjoyed its life primarily as a driver since its older restoration, the body remains in tip-top shape, as reported by the seller. The interior doesn't disappoint either; new carpet and upholstery were fitted during the truck's restoration, and an upgraded radio with Bluetooth capabilities ensures you're not missing out on modern comforts. Every gauge is in working condition, save for the gas gauge—because, let's be honest, when you're behind the wheel of this classic, it's not about the destination, it's about the drive. See it here.
The 11th Annual Montana Classic Car Auction takes place on September 2nd. This is an awesome bookend event to the summer Classic Car driving season in the Northern Rockies! Hosted by the Classic Car Auction Group, the 11th Annual Montana Classic Car Auction is held at the Metra Park Expo Center in Billings, Montana. This location provides a great indoor setting for the Auction with 100 cars expected.
Register to bid online or in person.
Along with the auction, attendees can take in the Burn the Point Weekend, a fundraiser for the Chase Hawks Memorial Association Crisis Fund. The event includes a classic car parade and street dance in downtown Billings Friday night and a classic car show Saturday, also at the Metra Park grounds.