Cadillac enthusiasts unite!
---
The Cadillac nameplate is one that inspires visions of American luxury, and sometimes, great performance. It's the brand that ushered in many creature comforts that could only be seen in high-end European cars, and did so in a price range that wasn't absurd to most buyers. Are the upcoming Carlisle Auctions event, several amazing Cadillac examples will be available for grabs, and here are some highlights.
1959 Cadillac Sedan Deville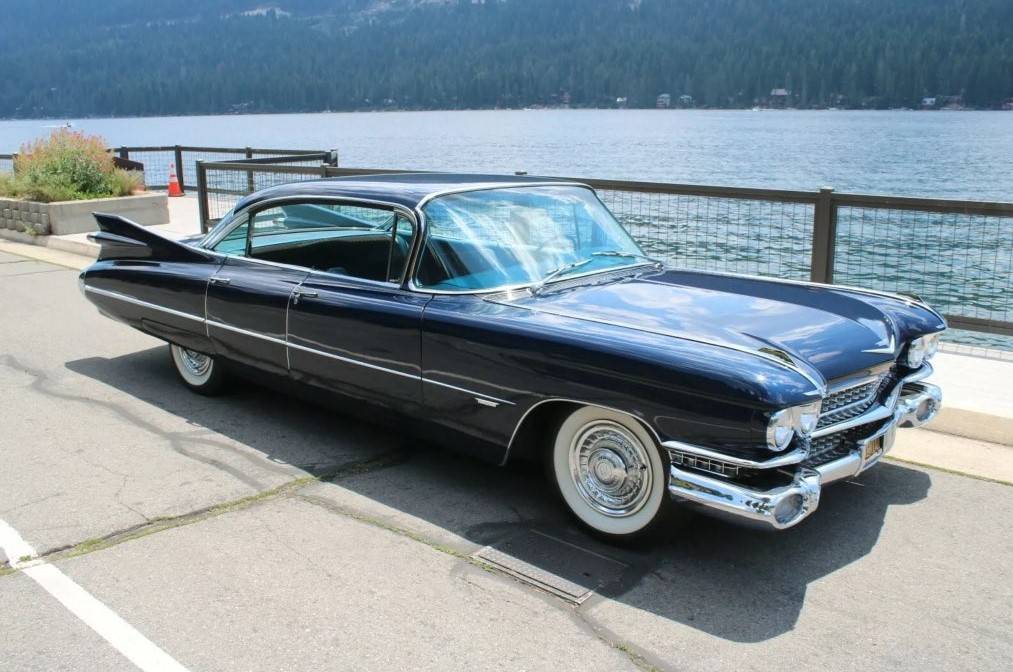 This 1959 Cadillac Sedan Deville Sedan is a Black Plate California car. It rocks its original interior, which is in immaculate condition. It's had one repaint in the original Dustin Blue paint color, and is in incredible condition. See it here.
1963 Cadillac Coupe Deville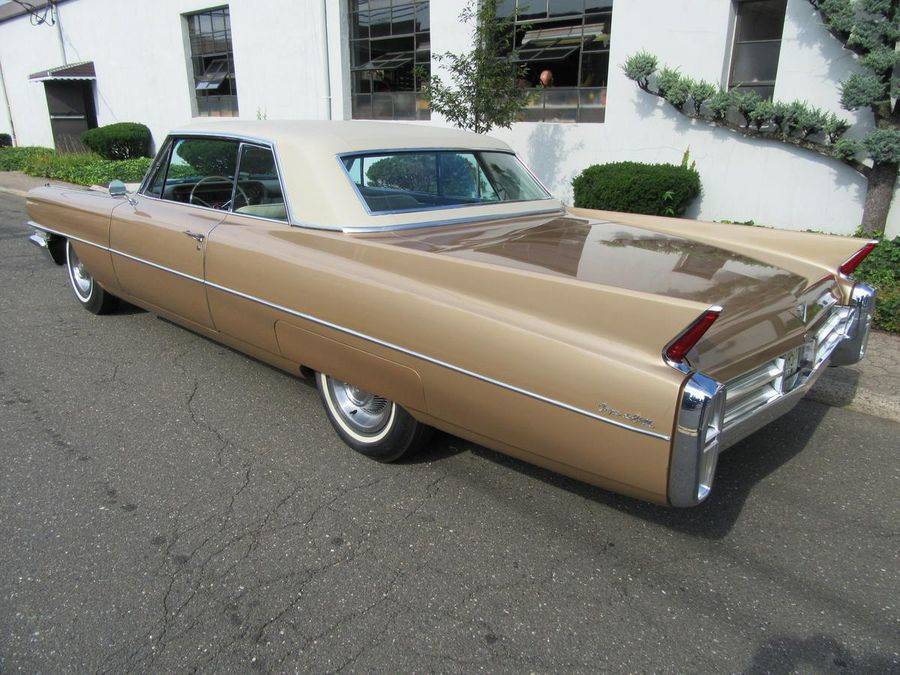 This 1963 Cadillac Coupe Deville Coupeis an outstanding example with only 50K actual miles on it. It's finished in Palomino Tan Metallic with Beige leather interior. It's loaded with factory options, and has only had two owners since new. See this trophy car here.
1968 Cadillac Sedan Deville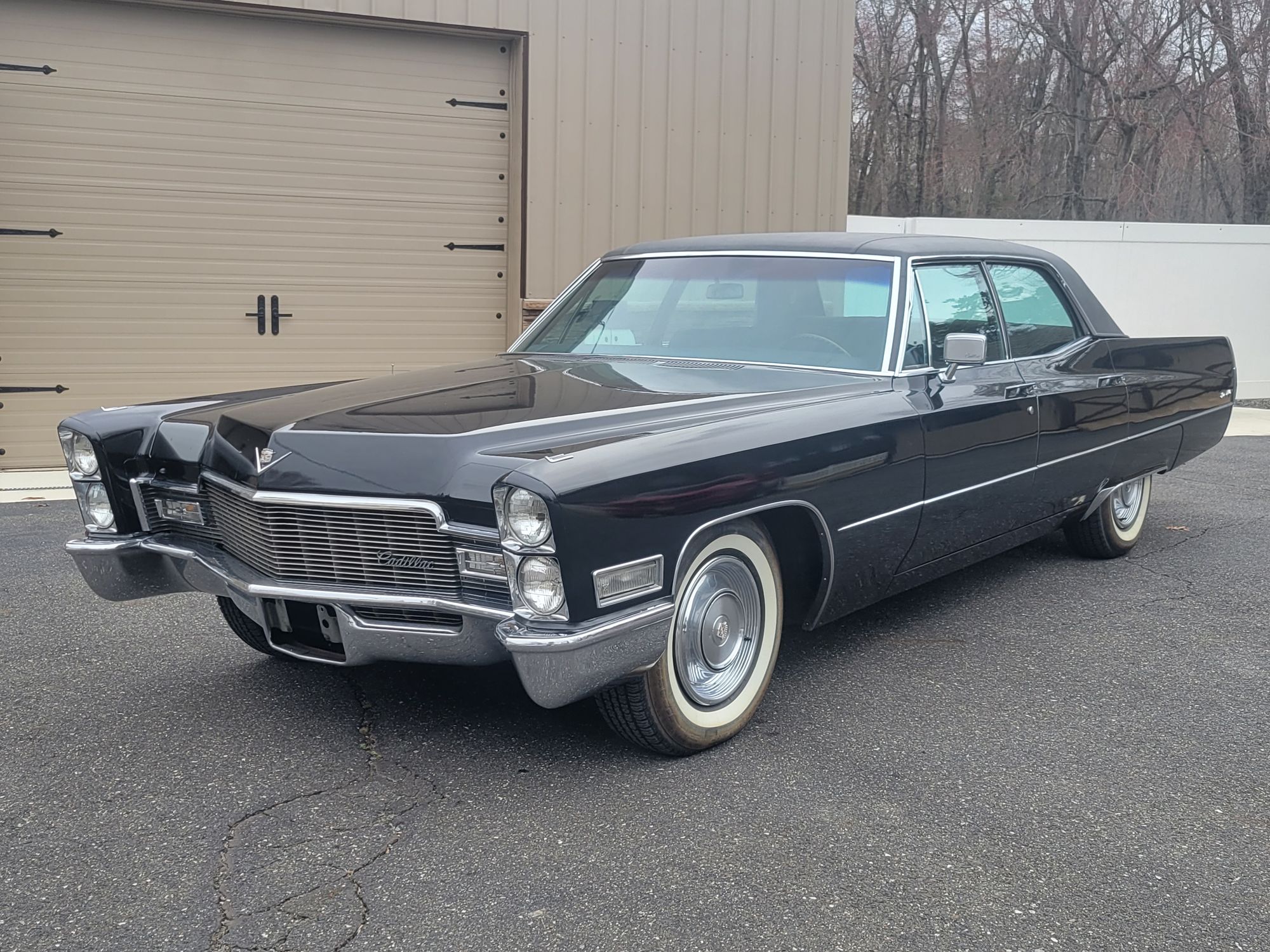 This 1968 Cadillac Sedan Deville is an excellent example of the mid-sixties luxury class. It has power windows, power door locks, power steering, power brakes, a/c, rear defogger, AM/FM radio, and Protecto plate. See it here.
If this consignment caught your attention, then you'll love the gallery of automotive excellence coming to auction as part of the Spring Carlisle Collector Car Auction April 20-21. The auction takes place starting at noon at the Carlisle Expo Center in Carlisle, Pennsylvania, and spotlights decades of past, present, and future classics. There are trucks, muscle cars, and more, with lots ranging from white-glove, best-of-show classics to collector vehicles that will still turn heads as you show it off and cruise the roads of your town. Carlisle Auctions offers an all-truck hour as well as a 20+ car collection by way of the Robert Metzger Collection. Best of all, Carlisle Auctions is excited to showcase and sell an amazing 1953 Corvette, Serial #100, with many of its original build parts. Register to bid today by calling 717-960-6400 and learn more about the '53 Corvette and the other amazing lots planned for the auction online at http://CarlisleAuctions.com . Finally, the auction takes place in conjunction with the Spring Carlisle Collector Car Flea Market and Car Corral. Spring Carlisle runs April 19-23 at the neighboring Carlisle PA Fairgrounds. Shop millions of automotive parts, collectibles, merchandise, practical items, and even cars for sale within the car corral. Spectator/shopper admission is just $13 (cheaper if purchased online), kids 12 and under are FREE, and allows for access to both Spring Carlisle and the auction. Enjoy the thrill of the hunt and learn more at http://CarlisleEvents.com .