The NASCAR champion is selling his '66 Heritage Edition GT.
---
When developing the second-generation Ford GT, Ford made sure that buying one of these supercars was an ultra-exclusive affair whether you were lucky enough to buy one brand-new or used; after all, only 1,350 of Ford GTs are being built over six model years. Fortunately for Brad Keselowski, being one of the top Ford drivers in NASCAR has its advantages, and he made the cut to buy one of just 138 of the GTs that were built for the car's first model year.
Now the NASCAR champion is selling his 2017 Ford GT '66 Heritage Edition, and while only a limited number of people were lucky enough to buy a Ford GT when it is new, this car has just 18 miles on it. And you can't get one of these cars much newer than that.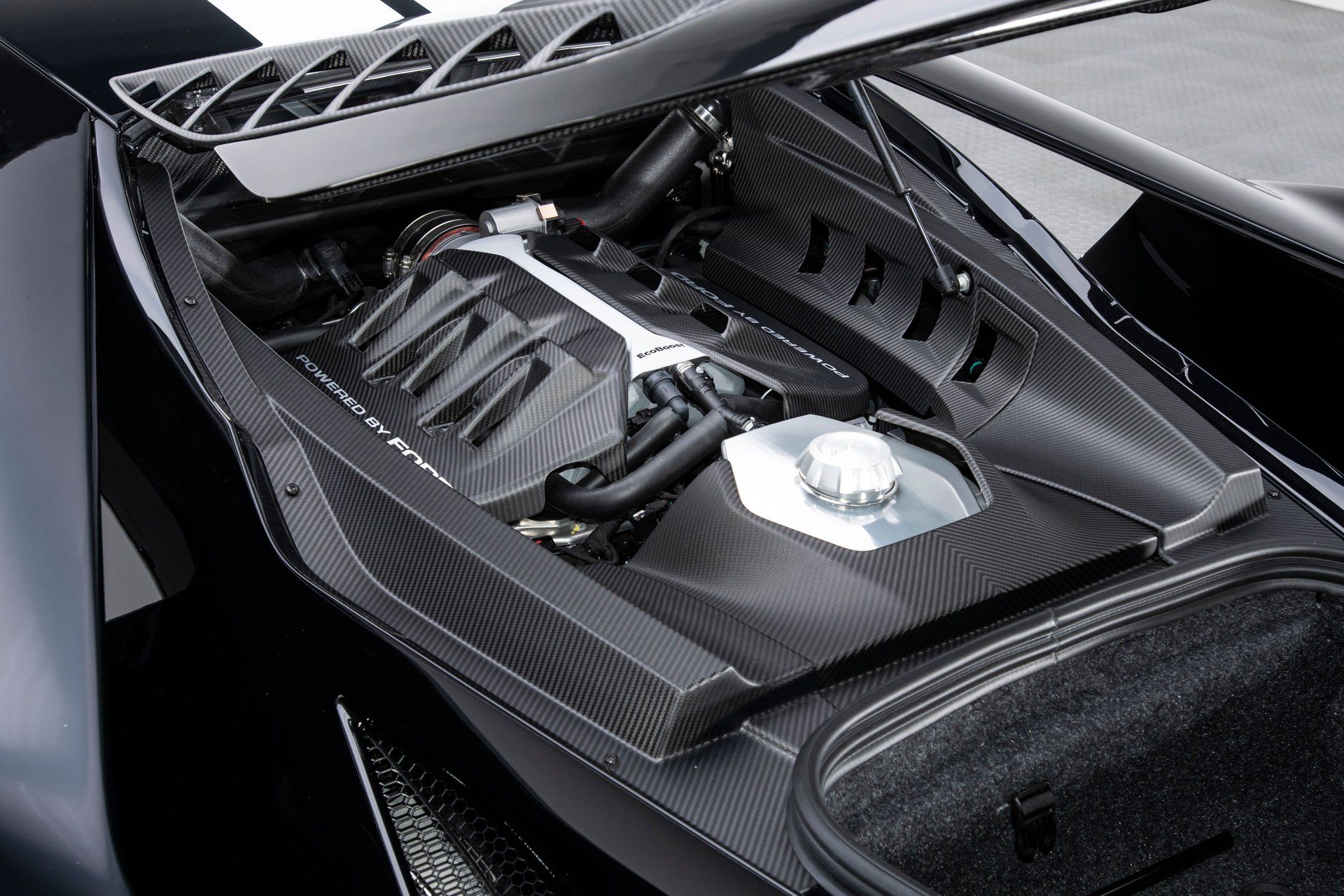 Produced for only the 2017 model year, all of the Ford GT '66 Heritage Edition came in an identical Shadow Black paint job with silver racing stripes, exposed carbon fiber accents and gold-finished forged aluminum wheels. They also came with the no. 2 door and hood graphics, which is quite fitting for Keselowski because that's the number he uses on his NASCAR Cup series car. This number – along with the color scheme – pays homage to the GT40 that won the 1966 24 Hours of Le Mans driven by Bruce McLaren and Chris Amon. Speaking of that Le Mans-winning racecar, RK Motors just happens to own the racecar, Ford GT40 chassis P/1046, that finished first in Ford's 1-2-3 domination over Ferrari in 1966. As such,  the dealership refers to this GT40 as a "national treasure."
No price was given for Keselowski's low-mileage 2017 Ford GT '66 Heritage Edition, but RK Motors is "accepting offers" on this car. Values of these second-gen GTs are already on the rise with an identical '66 Heritage Edition crossing the auction block last year for $1.54 million.