This iconic American supercar has just 44 miles on it!
---
When simply owning a rare supercar isn't special enough, Mecum will have an incredible opportunity for bidders at its upcoming Indy 2020 auction event. That's where this 2018 Ford GT will be up for grabs, but this isn't just any Ford GT. This example has never been titled and it has just 44 miles on it, and due to the rarity of these cars, this Ford GT represents a unique opportunity for the most discerning of collectors who want to be recognized as the car's original owner.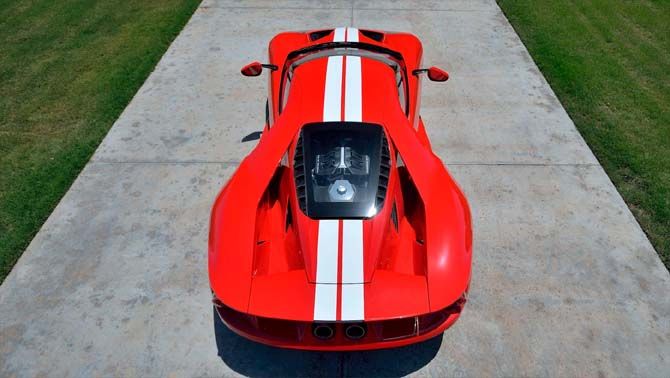 Having never been titled, this Ford GT is being sold on an MSO (Manufacturer's Statement of Origin) meaning that whoever registers this car will be the first titled owner. Ford made a big deal about Ford GT ownership when these cars first came out to the extent that buyers had to agree to a two-year resale restriction, and for this reason, many owners were handpicked by Ford since they were loyal GT customers. For that reason, being the original owner of this 2018 Ford GT will afford the buyer adding bragging rights among collectors.
In addition to never being titled, this Ford GT is an extremely low-mileage example of this supercar with only 44 actual miles. Being the first owner of a Ford GT won't be a cheap proposition with Mecum expecting the car to auction for between $850,000 and $1 million. Looking at recent auction results that have surpassed their initial estimates and skyrocketing values of these amazing machines, we wouldn't be surprised to see this car sell for well over the $1 million mark.
Mecum's Indy 2020 auction runs from July 10-18, and this never-titled American supercar will cross the auction block on Saturday, July 18. If you want a chance at owning a brand-new example of a Ford GT, be sure you're registered to bid for a chance at this one.