It has factory air and it is selling at Mecum's Harrisburg Auction.
---
A beacon of American muscle cars from the 1960s, a 1967 Chevrolet Corvette Coupe is now on offer, inviting classic car connoisseurs to appreciate and potentially own a piece of automotive history. Finished in a striking black, this vintage marvel is a testament to Chevrolet's enduring legacy and offers a tangible experience of yesteryear's motoring appeal.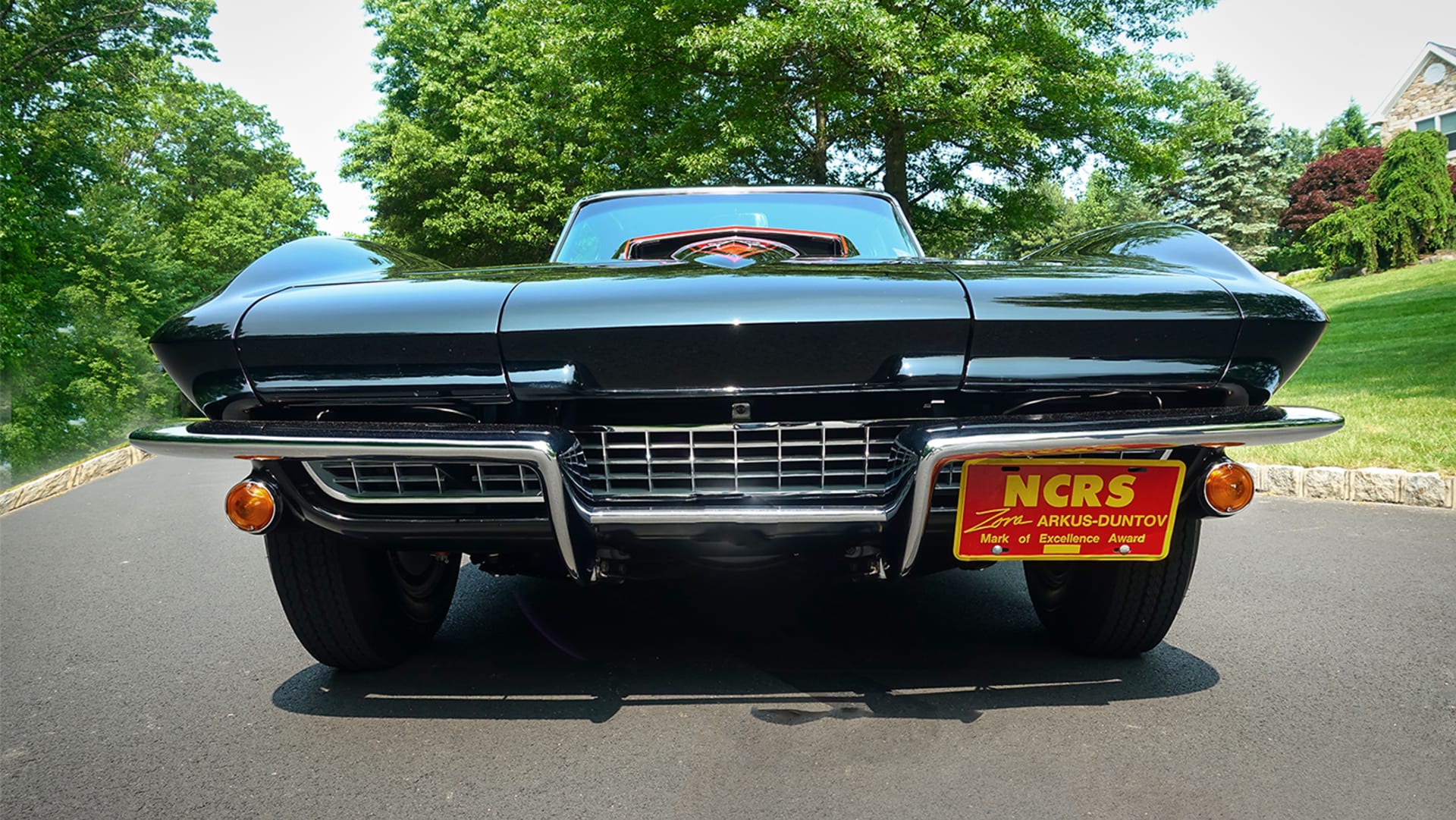 Under the hood, the Corvette Coupe houses a L71 427/435 HP V8 engine, known for its potent performance and durability. The engine, mated to a four-speed manual transmission, is part of the heart and soul of this classic vehicle. The unique draw of three Holley two-barrel carburetors and a transistorized ignition further augments the engine's prowess, contributing to its factory-rated 435 horsepower and 460 lb-ft of torque.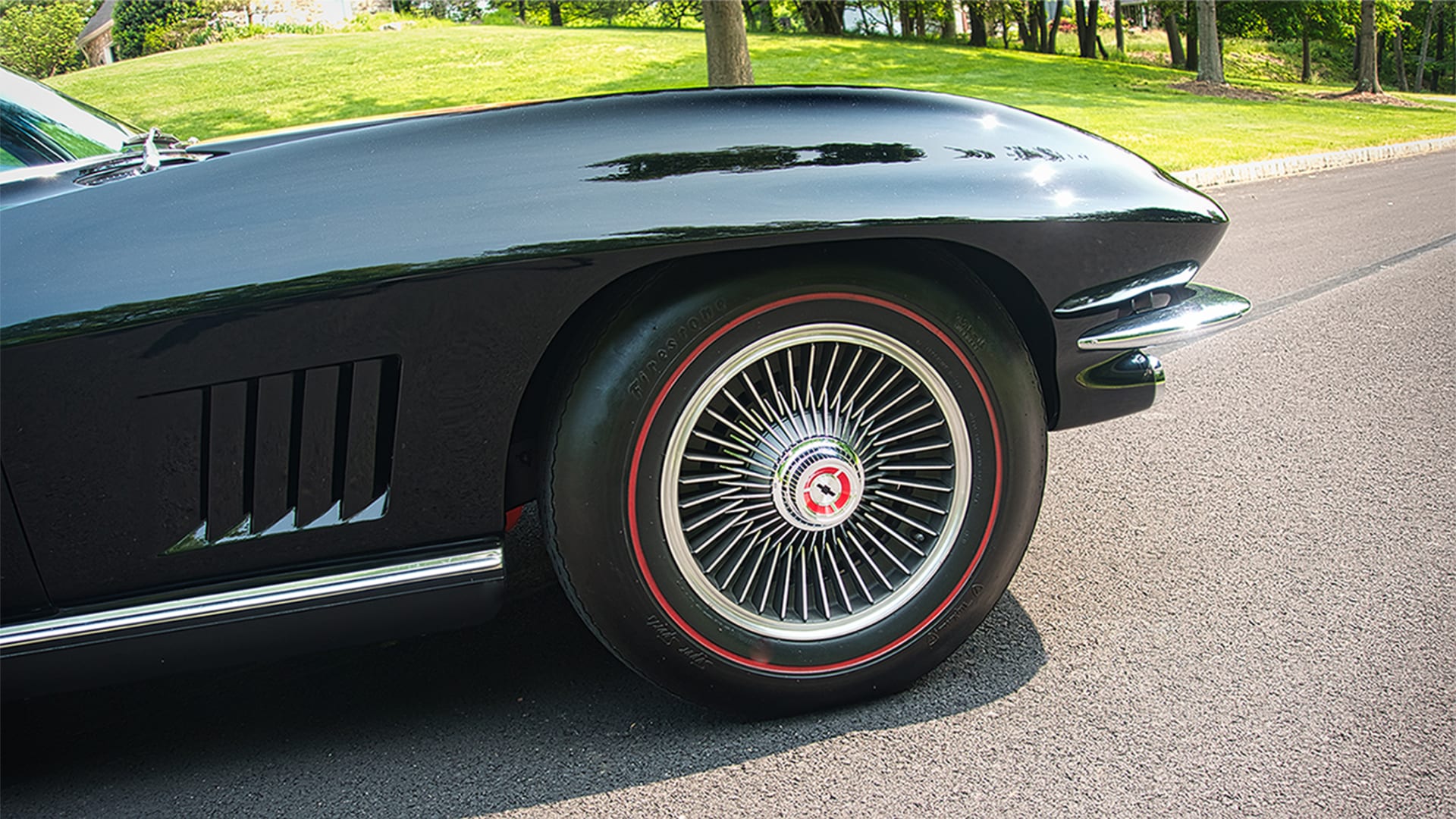 The exterior aesthetics of this 1967 Corvette Coupe are marked by its iconic, flowing lines and unique features. The Corvette's 'Stinger' hood, painted black and adorned with 427 badging, underscores the power lurking underneath. Side-mounted exhausts enhance the vehicle's sporty persona, delivering a sonorous melody that's music to the ears of vintage car enthusiasts. The car's body is a reflection of a time when style and power were seamlessly merged to create automobiles that were as visually appealing as they were exhilarating to drive.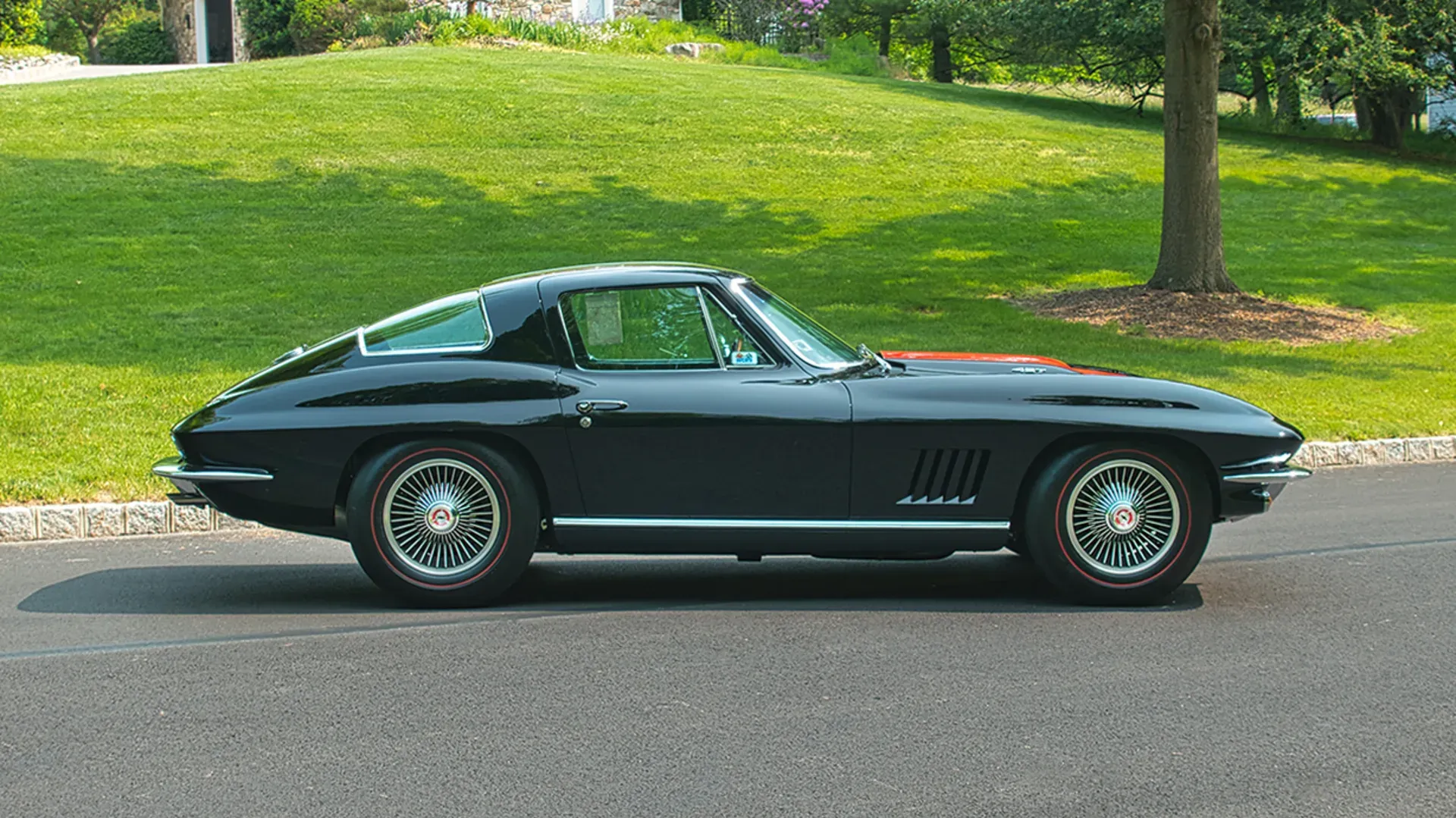 Inside, the coupe is upholstered in elegant black, a striking contrast against its black exterior. The interior design stays faithful to the era, showcasing a classic three-spoke steering wheel, bucket seats, and an array of vital gauges nested in the dashboard. Yet, the car hasn't compromised on modern comfort, featuring adjustable headrests and shoulder harnesses.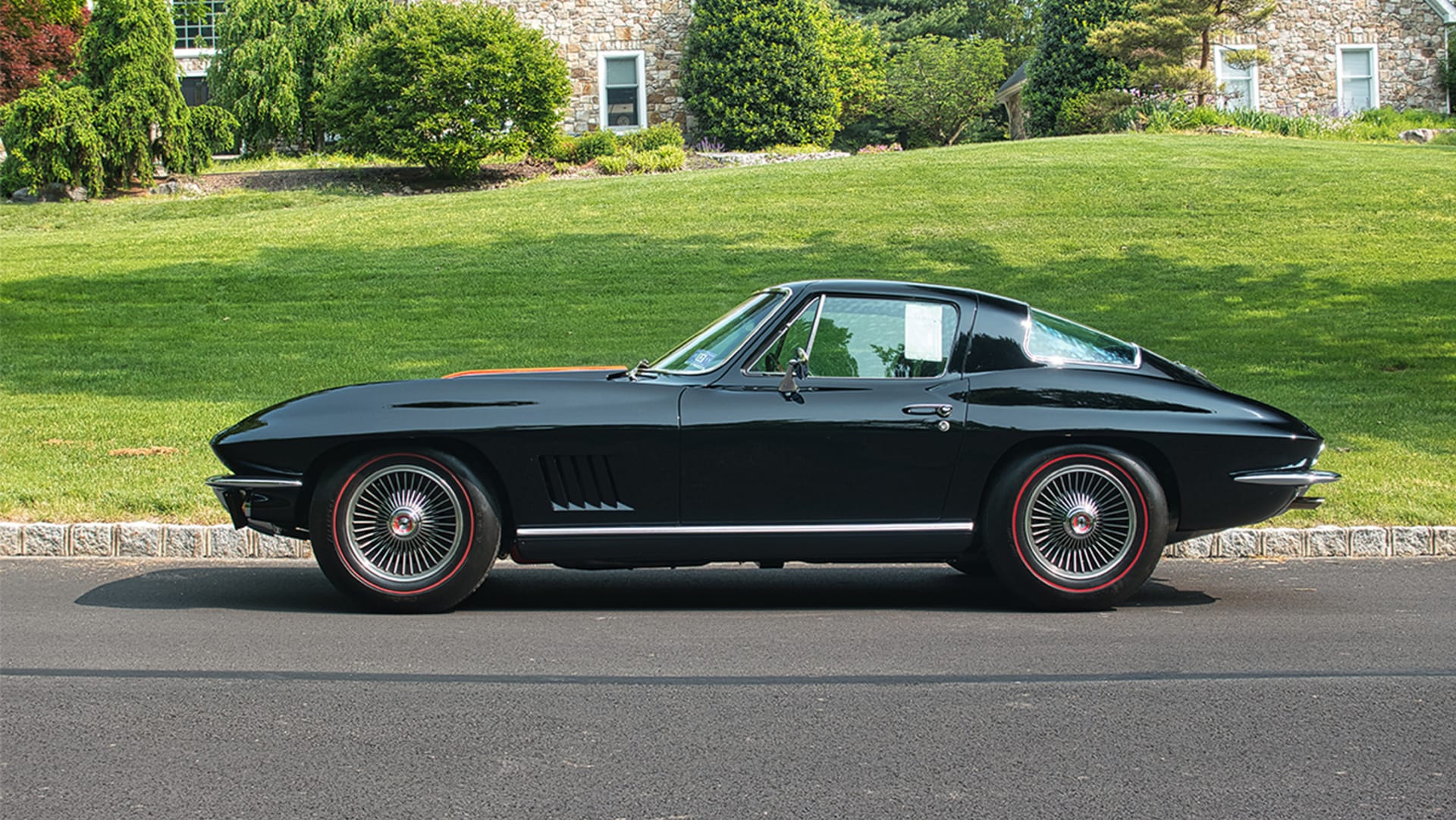 Completing this classic package, the Corvette sits on 15-inch Rally wheels shod with Redline tires, ready to relive the glory days on today's roads. It's also fitted with power brakes, an AM/FM radio, and comes with a 3.08 Positraction rear end, ensuring a combination of performance, convenience, and safety.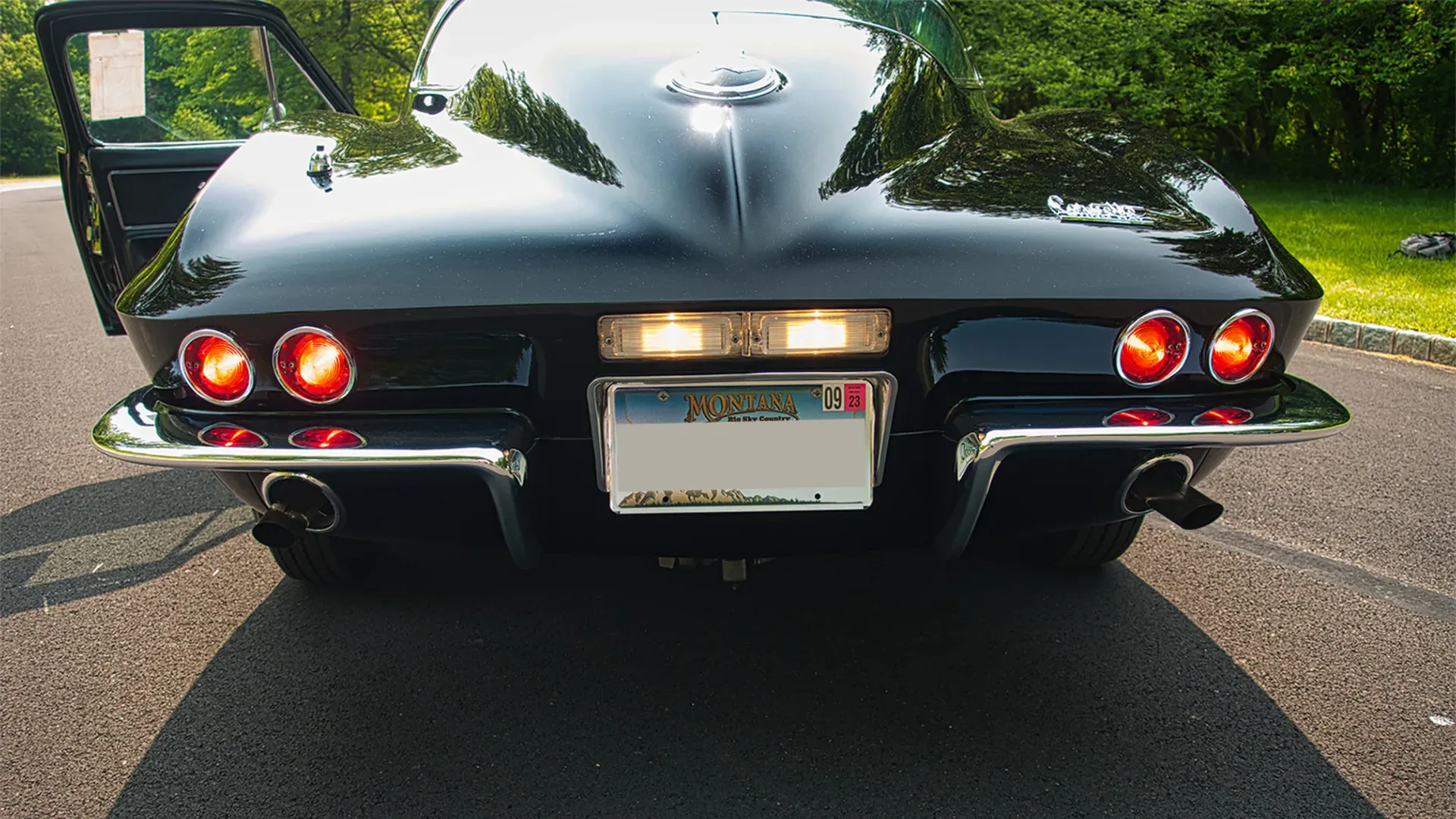 In summary, the 1967 Chevrolet Corvette Coupe is more than just a car. It's a time capsule that transports you back to a defining era of the automobile industry. Whether you're a classic car collector or an enthusiast with an appreciation for vintage Americana, this Corvette is a symbol of automotive passion and innovation that continues to stand the test of time.