After years in storage, this vintage British roadster is ready for a restoration.
---
Unearthing a collection of classic cars and rescuing them from a rotting fate is a dream opportunity for most automotive enthusiasts, and that's exactly what this 1937 MG TA represents. It was part of a sizable barn find collection that was recently discovered collecting dust in Florida, and were sold off to new homes on Bring A Trailer. Like its barn find brethren, this incredibly original MG was up for auction with no reserve, and it ended up selling for $15,500.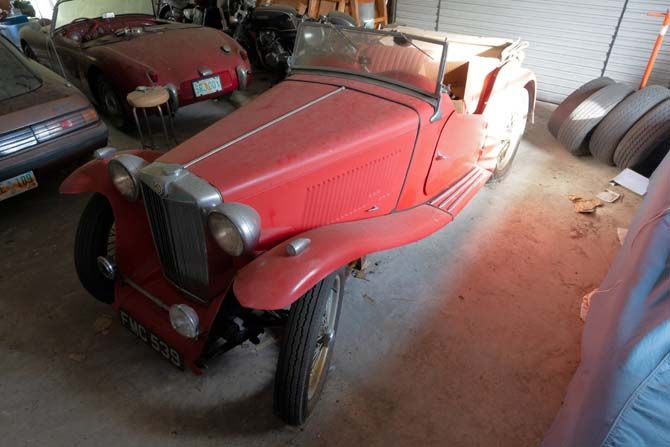 The popularity of these old MGs is obvious by the fact that replica versions were produced in the 1970s and 1980s, but this 1937 MG TA being auctioned off is no replica. Not only is it a legit MG, but it's also an early version of the TA. These pre-war cars were built from 1936 until 1939, and unlike the later TC and TD models, you don't see many examples of the TA in the U.S.
Sadly, after years of sitting, this TA isn't in running shape, but it appears that the body and interior are pretty solid. The listing says that the car's 1.3-liter four-cylinder engine is locked up, and documented receipts show that this car last received major engine work in 1966. Other past work documented on this car includes a repaint in 1969 and a reupholstered interior in 1973. Overall, this is a complete car that will require a complete restoration, but once it's back on the road, it will be exciting to show off.
If not for vintage British roadsters like the MG TA, there's a good chance that the world wouldn't have classics like the Jaguar E-Type or even the modern classic Mazda Miata, so this legitimate 1937 MG TA barn find would make for a unique restoration project.