Which of these classic Ford Mustang Fastbacks would you choose?
---
During the late 1960s and early 1970s, the popularity of the Ford Mustang was sweeping the country. Never before had the average Joe had a chance to own something so cool in the form of an affordable American performance car. Still in production today as one of the longest running models, the classic Ford Mustangs have become absolutely iconic in the collector car industry. At the upcoming Jeff Martin Auction, two great examples from this time will be up for grabs, so be ready to bid this weekend!
1970 Ford Mustang Boss 351 Fastback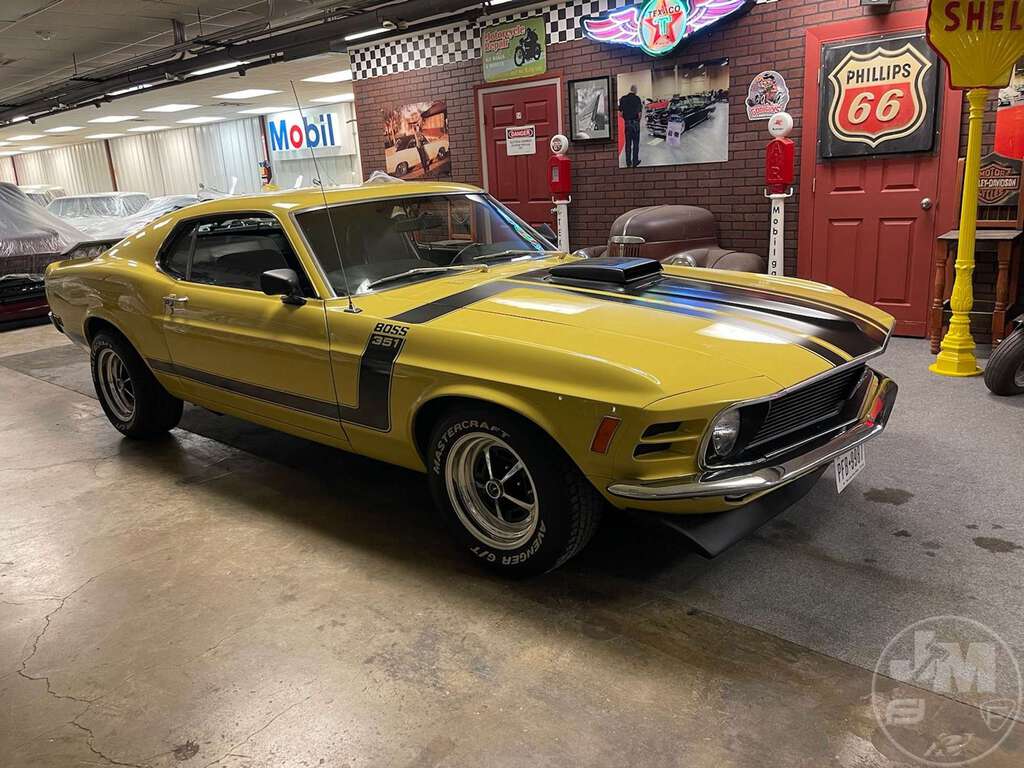 One of the most highly desired Mustangs to emerge from the muscle car era is the old school cool Boss. Purpose-built as a Trans Am road-racing qualifier, the Boss Mustang was the brainchild of Larry Shinoda, who is also responsible for the Camaro Z28 as a former GM employee. One of his first efforts with the Blue Oval was the successful classic Mach 1. Given a short two-year production run, Ford only built 1,628 Boss 302 Mustangs for 1969 and 7,013 cars for 1970. See it here.
1969 Ford Mustang Mach 1 Fastback
When it came to classic cars, the Ford Mustang reigned supreme. A new model made its way to the market in 1969, and it was named after the military jet pilots' term meaning speed of sound, the Mach 1. Whether you like cruising around town or snagging every award and trophy at the car show, this amazing high-performance 1969 Ford Mustang Mach 1 is ready to rock. See it here.
Bid Online or In Person. Visit
Jeff Martin Auctioneers Inc. Auction Catalog - WEST TX CLASSIC CAR AUCTION Online Auctions | Proxibid
for more information.