This is a rare find.
---
In the realm of automotive legends, few vehicles captivate enthusiasts like the Ford GTX1. As Asseto launches its inaugural online auction, it's not just any grand debut — it's a showcase of rarities, headlined by the exquisite one-of-38 Ford GTX1. This gem, flanked by iconic names like the E-Type and a 1965 Corvette, ensures that Asseto's digital curtain-raiser is set to be a monumental event for car aficionados worldwide. Dive into an auction where rarity rules and the Ford GTX1 reigns supreme.
2006 Ford GTX1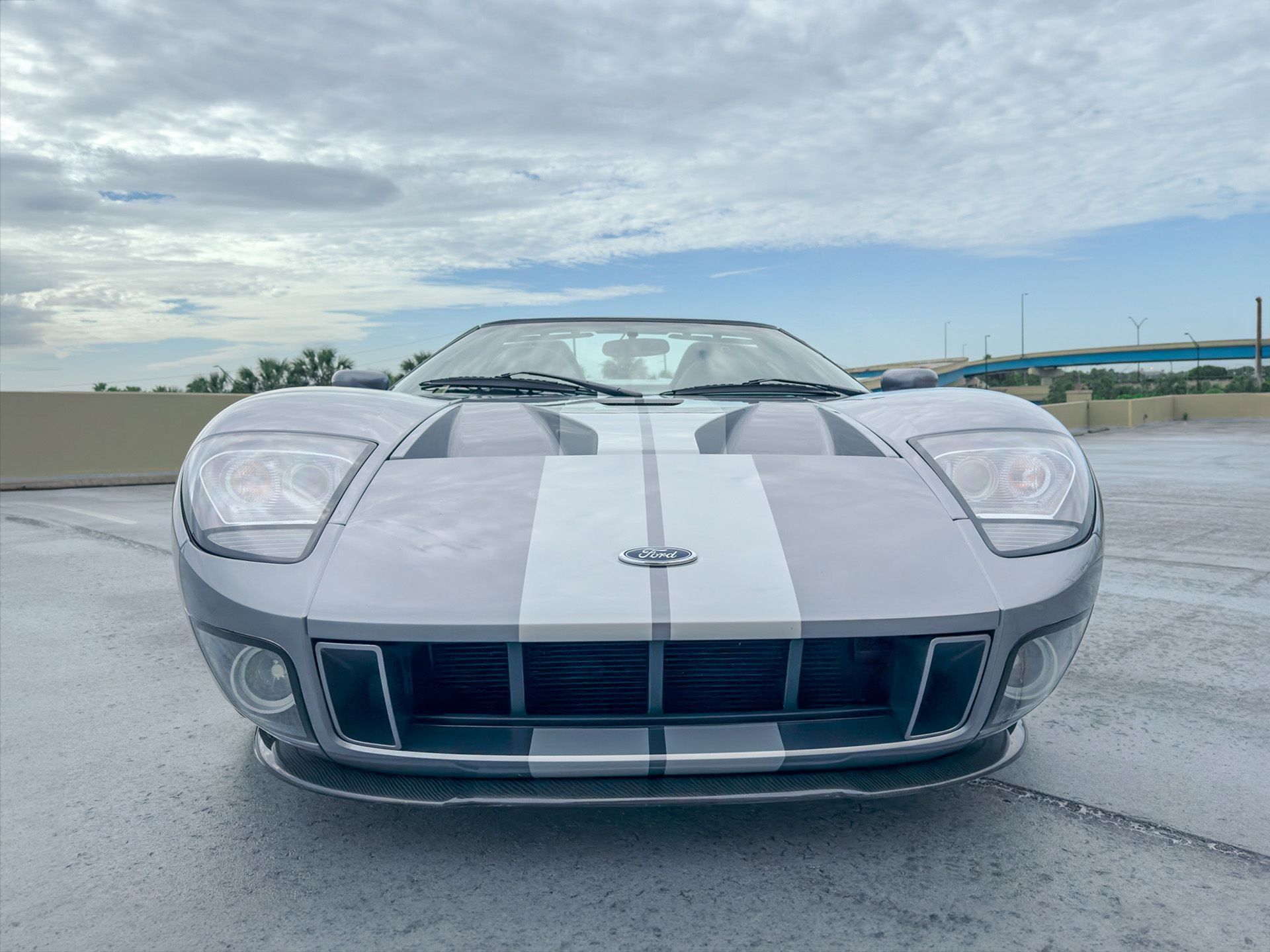 Behold the 2006 Ford GTX1, a glittering emblem of automotive exclusivity. Among the pantheon of cars that bear the prestigious Ford marque, only 38 cars are believed to have achieved the illustrious GTX1 status. Originally conceived as a 500-strong production run, the GTX1 was a dreamy reimagination of the iconic GT40 X1 racing car, which roared to victory at the 1966 Sebring 24 Hour race with Ken Miles at the wheel.
This particular beauty, Lot #102, carries an estimated value of a staggering $700,000 to $1,000,000. And for good reason: it's not just any GTX1. It's #29 out of the 38 that made the cut before the Genaddi Design Group shuttered its doors, sealing the GTX1's fate as an incredibly rare masterpiece.
Cloaked in the unique Tungsten Grey Metallic — a shade exclusive to the 2006 model year GTs — it stands as one of only 541 GTs to don this color, and even rarer among the GTX1s, being one of just 5 ever completed by Genaddi in this hue. The car has witnessed only 2,650 miles under its belt, having been ensconced in the caring embrace of its original owner since its conversion completion in August 2010.
Power, elegance, history — it all converges in this GTX1, ensuring its rightful place in the annals of automotive lore. Every detail, from the custom carbon fiber modifications by original designer Kip Ewing to its robust 5.4-liter V8 engine, sets this car apart.
See it here.
1969 Jaguar E-Type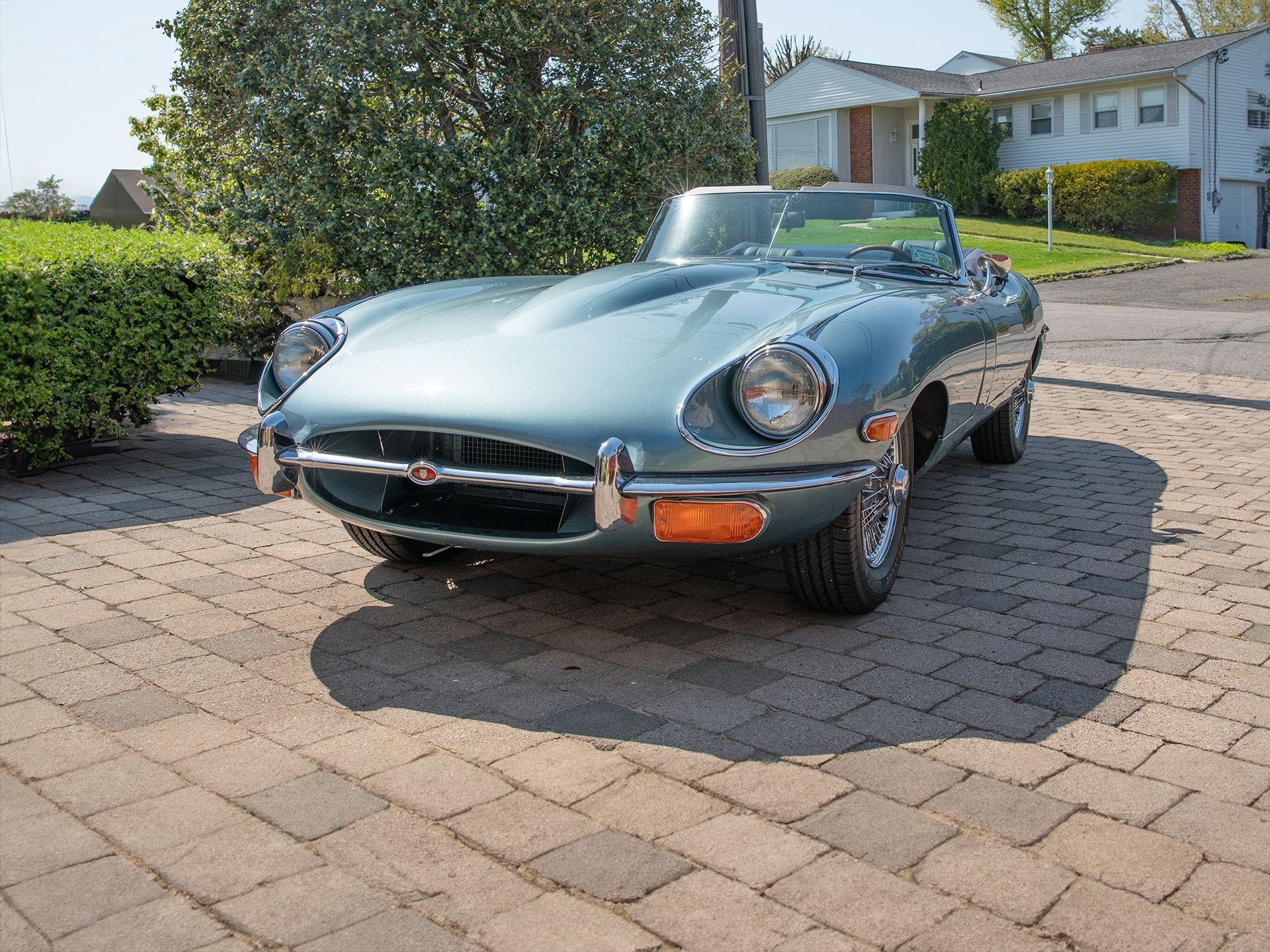 Step back in time with the 1969 Jaguar E-Type, Lot #101, and be swept away by the grace and style that has immortalized this vehicle in automotive history. Priced at an estimate of $85,000 to $105,000, this Series II E-Type embodies the intersection of British elegance and American enthusiasm.
Fondly referred to as the 'XKE' stateside, this vehicle has become an emblem of car design, a visual feast so delectable that even the maestro Enzo Ferrari reportedly labeled the open two-seater as the epitome of vehicular beauty. The Series II, introduced in 1968, catered to evolving US automotive standards and became an instant hit, boasting design refinements that enhanced safety without compromising the vehicle's signature allure.
Dive into the history of this particular 1969 model, and you'll find it was birthed on March 19, sent stateside by April 10, and found its first home in sunny Ft. Lauderdale by May 19 of the same year. With a heart (engine) numbered 7R4534-9 and a body tagged 4R2990, it's draped in a captivating Light Blue shade, accentuated by a Dark Blue interior and a sleek black hood.
Currently under the guardianship of its third owner in New York, this beauty has clocked a modest 65,355 miles. Accompanying the car is a trove of meticulously kept records, tracing its journey and the careful restorations it has received over the years. From its plush interior to the purring exhaust system, every facet of this E-Type has been lovingly tended to, ensuring it remains a treasure for generations to come. If vehicles could tell stories, this E-Type would surely regale tales of roads traveled, horizons met, and the timeless charm of a bygone era.
See it here.
1965 Chevrolet Corvette Stingray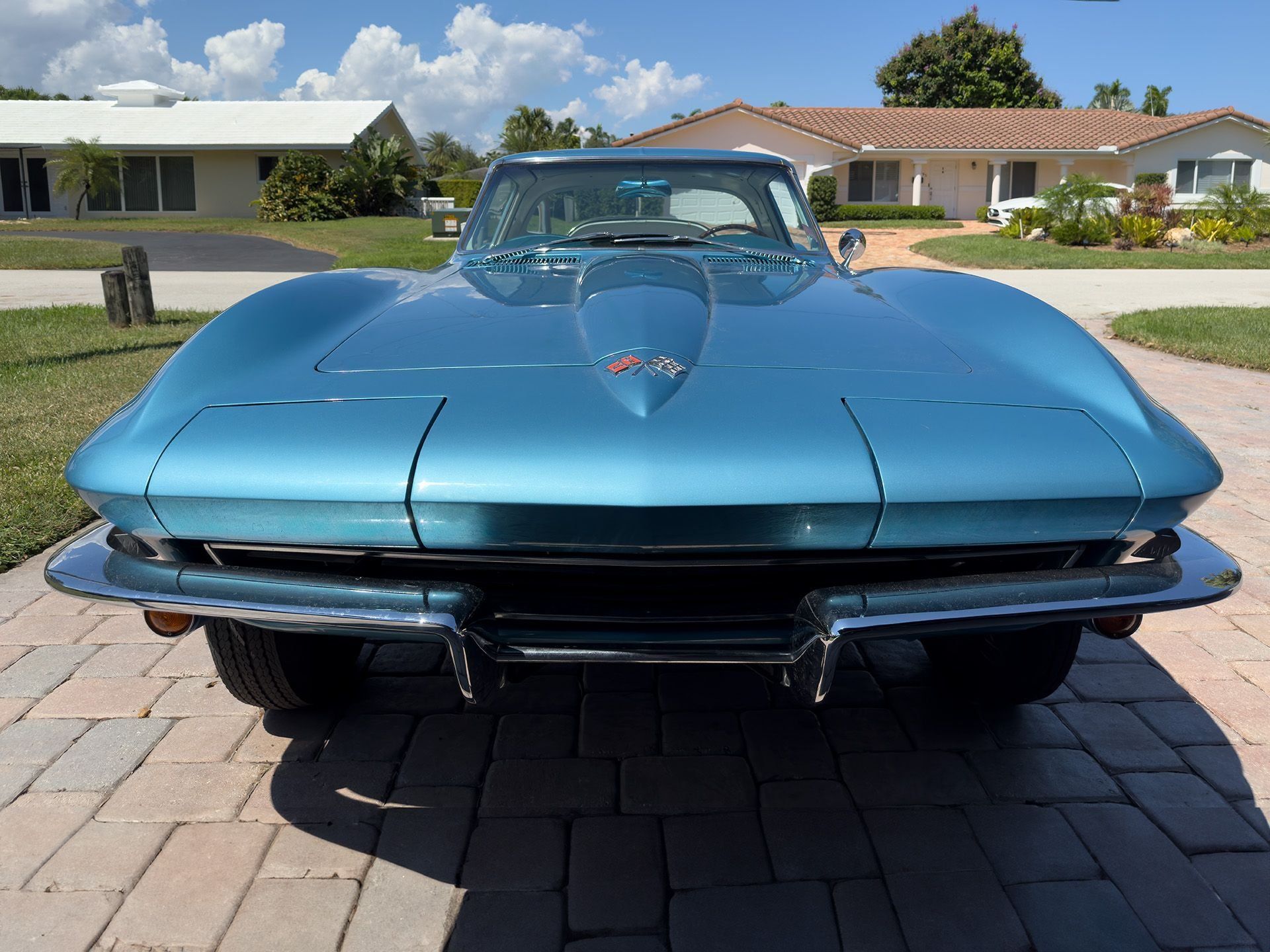 Nestled amidst the iconic cars of yesteryear is the 1965 Chevrolet Corvette Stingray, a pristine representation of America's legendary sports car heritage. With an estimated value of $70,000 to $110,000, Lot #105 showcases the finest of the C2 generation.
The 1965 Corvette Stingray brought to the table a combination of avant-garde features and subtle refinements. From the impeccable 4-wheel disc brakes and the classic three vents on the front fenders to the luxurious black leather seating and the trendsetting power amenities, this vehicle was a dream come true for every car aficionado in the '60s.
Tracing its origins, this particular Stingray, dressed in the 2900FF Nassau Blue and accented by a 2450AA White & Blue trim, bears the VIN #194375S106437. As its original documentation reveals, it carried a price tag of $4953.95, with a slew of chosen extras, such as a 4-speed transmission and a powerful 300 HP V8 Engine. A journey that started in the assembly lines of St. Louis, Missouri, saw this vehicle find its first home via the Empire Chevy Sales Corporation in Brooklyn, New York.
A surprising facet of this Corvette's tale is its hibernation. After serenading the streets of New York for just 24,000 miles, it went into a prolonged slumber in 1971, not to be reawakened for 26 years. A state inspection sticker from 1971 stands as a testament to this time capsule, still clinging to its windshield.
Emerging from its lengthy reprieve, the Stingray was reintroduced to the world by its second and current owner, bearing an authentic patina of time, punctuated only by an exterior refresh in 2015. Now, with 29,167 original miles to its name, this Corvette stands as a living testament to the age when American sports cars ruled the roads, echoing stories of a time that once was.
See it here.
Don't miss out on the "Autumn in South Florida" car auction on October 25th, 2023. This live online event is your chance to buy some of the best collector cars out there. Find the missing part of your portfolio or cosign with us today—automobiles to be sold alongside other memorabilia and estate pieces.