1990 Defender 130 Overland Camper will take you anywhere.
---
Land Rover's Defender 130 is an iconic workhorse. It is known for being able to carry extreme amounts of weight to even the most remote locations with ease. Although its shorter wheelbase does equate to less storage capacity than the average truck, it also ensures a better break over angle and more off-road agility than just about any other vehicle ever.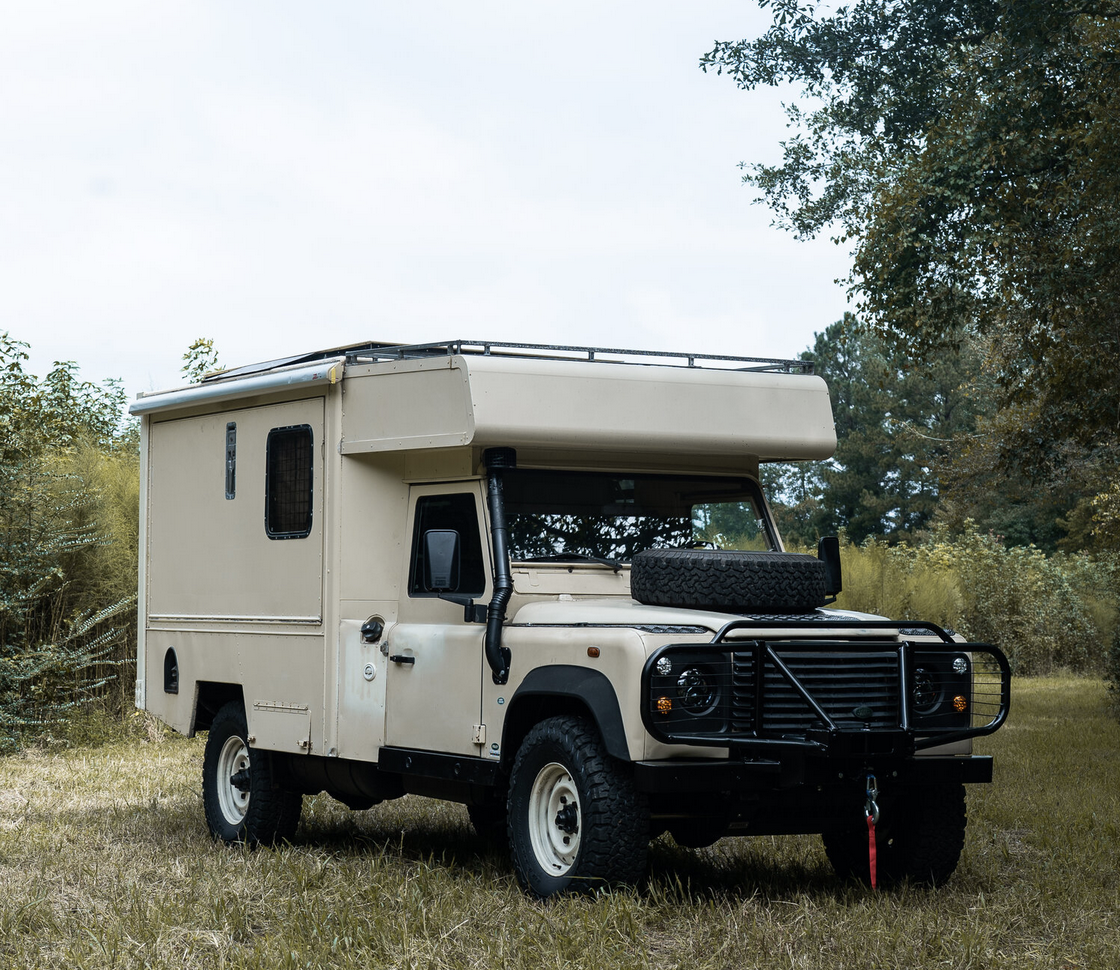 When equipped with the 300Tdi engine, the Defender 130 made for one of the most capable and reliable Land Rovers ever. If someone were to pair this hardcore truck with a comfortable and well made Overland camper, you would have an extreme camper perfect for off-grid living. Like this 1990 Defender 130 Overland Camper that has already proved itself on four of the world's seven continents.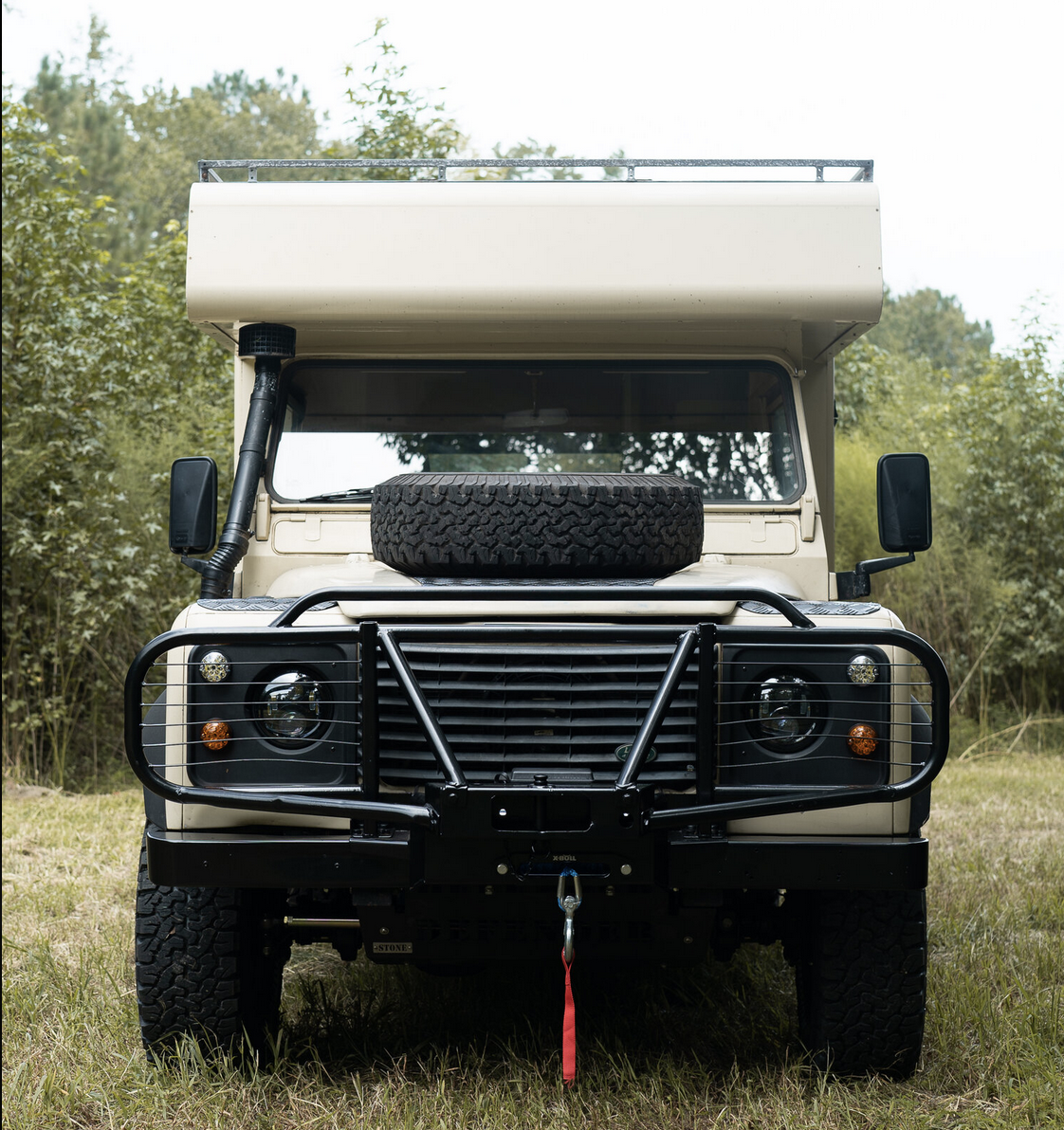 Since adding this awesome Defender 130 Overland Camper to its inventory, Osprey Custom Cars has converted it to left-hand-drive, upgraded its tires, serviced the drivetrain and brake system, and replaced its radiator, transfer case, and driveshafts. Adding a bit more comfort and convenience a set of newer defender seats and a tuffy cubby lockbox were installed along with a set of new shocks and springs. Mounted on the front bumper/brush guard is a brand new 12,000-lbs winch with a synthetic rope line.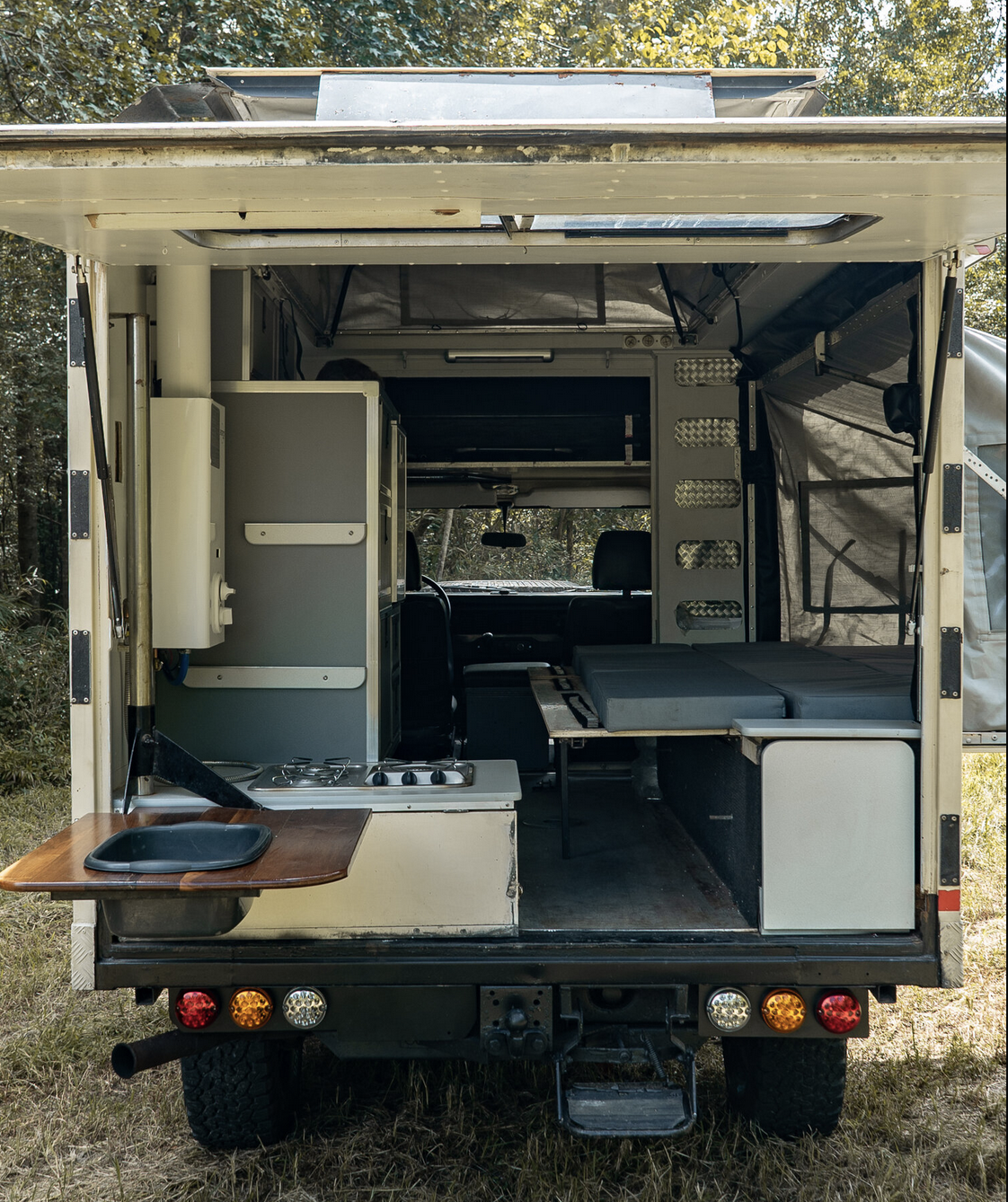 With loads of storage, a refrigerator, a stove, an onboard heater, and an onboard hot water heater this camper could be your home away from home, no matter where you are. It is listed for about $100,000 and the adventure could start right away. Simply fly in and camp your way back home or jump right in to that off-grid life-style you've been wanting to try. With this Defender 130 Camper, nothing will be able to hold you back.