All four cars have taken on the Indianapolis 500, and the highest bidders will take these vintage racers home.
---
Vintage racecars are some of the coolest and most collectible cars out there, and the RM Sotheby's upcoming Auburn Fall auction will give bidders four chances at taking home authentic Indy 500 racers. All four are Offenhauser-powered cars from the Bill Akin Collection, and all are being offered up with no reserve during the September 3-5 auction event. The auction takes place, and with this event approaching quickly, be sure you're registered to bid for a shot at these unique vintage racecars.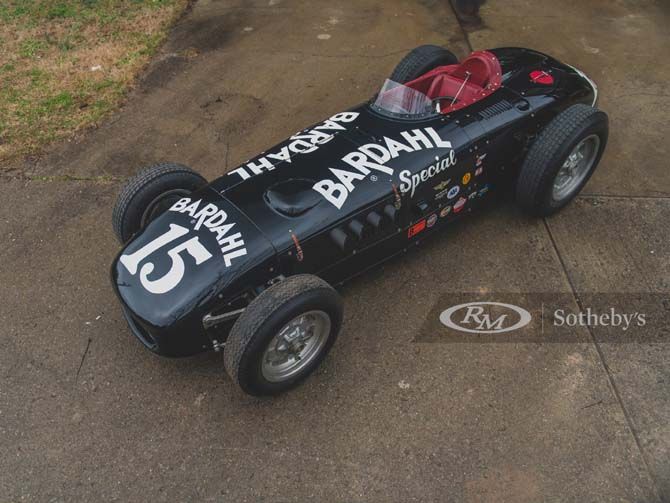 All of these racecars have Indy 500 provenance, but not only is the 1953 Kurtis 500 B is the oldest example, it also has the highest place finish at the race with a third-place finish in 1955. It was the eighth and final example Kurtis 500 B that was constructed, and this racecar had a unique design that had the engine positioned on the left side of the car to give it greater speed at Indy.
This car had several owners after its racing days, but Akin restored the car back to its 1955 livery where it later won its class at the Pebble Beach and Amelia Island concours events in 2010 and 2011, respectively. This 1953 Kurtis 500 B is expected to sell for between $350,000 and $450,000.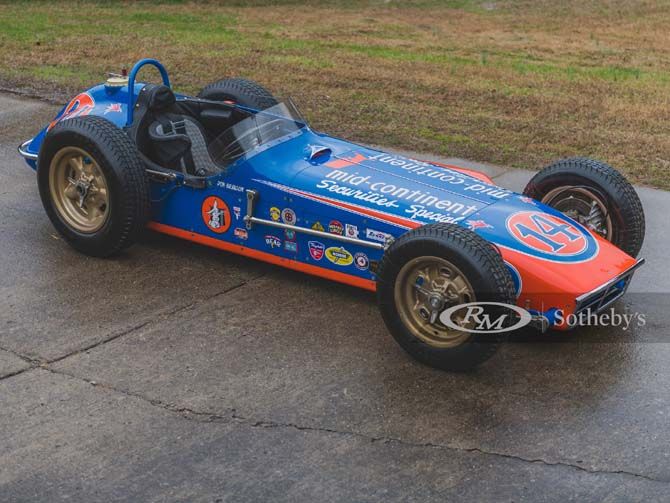 The 1953 Kurtis B may have had the best finishing result of these Indy cars, but this 1960 Epperly Indianapolis may have the best story. For starters, its former drivers include racing legends such A.J. Foyt, Parnelli Jones, Tony Bettenhausen and Lloyd Ruby, but its post racing history is just as interesting. Akin found this racecar wasting away in a Kentucky junkyard, and he purchased it for $850. Following a detailed restoration in 2012, this car is now expected to sell for between $350,000 and $450,000!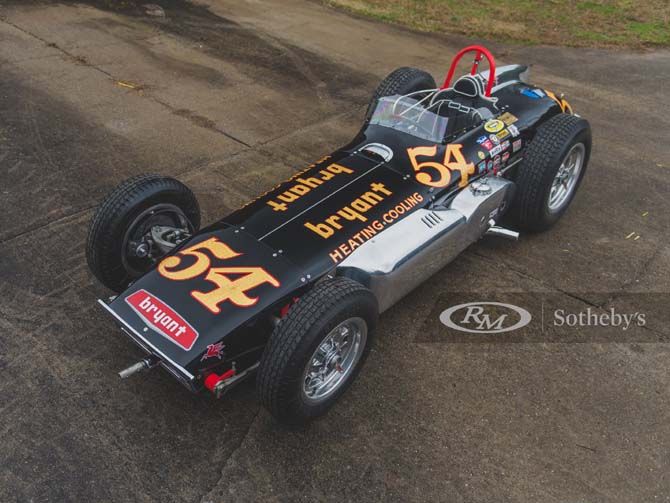 This 1961 Epperly Indianapolis racecar competed in three consecutive Indy 500s in three different liveries, but the no. 54 livery it was restored to is from its best finish where it ended in fifth place. This racecar was award the Tony Hulman trophy at the 2018 Pebble Beach Concours d'Elegance, which is an award given to the most significant open-wheel racecar at the show. Like the other restored vintage Indy racers, this Epperly is expected to sell for between $350,000 and $450,000.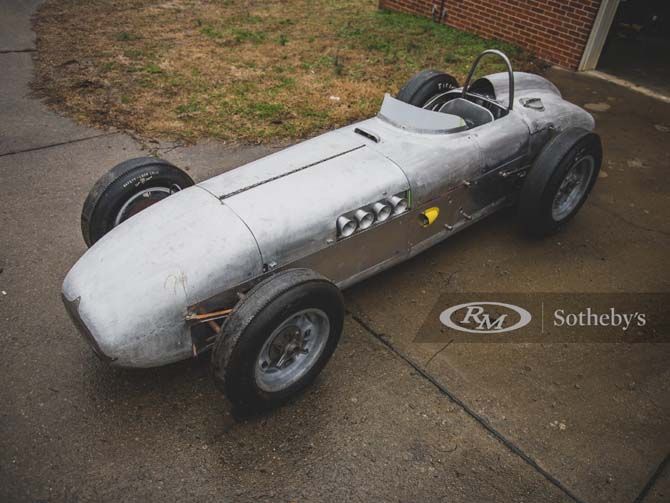 Kurtis Kraft built only one example of the 1956 Kurtis 500 E, and this car took part in six Indy 500 races between 1956 and 1962 with a best finish of seventh. This car was eventually rescued and partially restored by the son of the car's original crew chief, and while there has already been a significant amount of work performed to the car, there is still a long way to go before it is a concours winner. Even in its unrestored condition, this 1956 Kurtis 500 E is expected to sell for between $90,000 and $120,000.