This stunning Corvette is basically brand new.
---
2020 kicked off the Corvettes eighth generation with a bang. The new mid-engine design proved to be successful on and off the track. Performance was instantly increased without any substantial increase in horsepower from the previous year's Stingray model. Likewise, interior room and driver and passenger comfort also saw major changes. Chevrolet's new Corvette was now officially of supercar status. In 2021, GM went back to the drawing board and further perfected the C8. Finishing touches for the 2021 model year range from interior to exterior changes. The Corvette is now available with even more high-end style along with two new colors.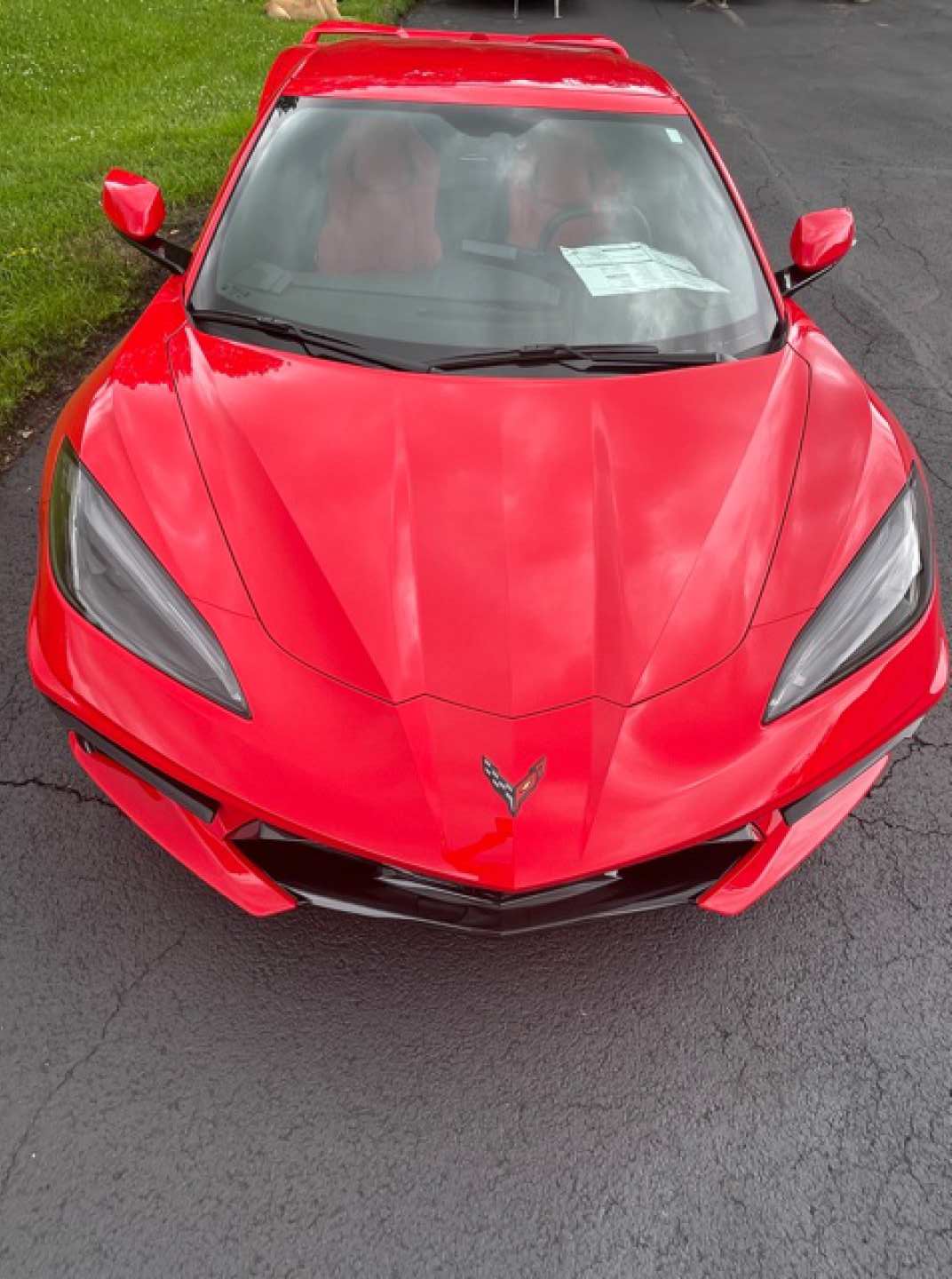 America's favorite mid-engined sports car doesn't just turn heads with its looks, the Corvette was designed to be a fire-breather from the factory. Powering the striking 'Vette is a 6.2-liter LT2 that churns out 495-horsepower. Backing the powerful engine is an 8-speed dual-clutch transmission, and it exhales through an upgraded dual-mode exhaust. The drivetrain feeds into an electronic limited-slip differential.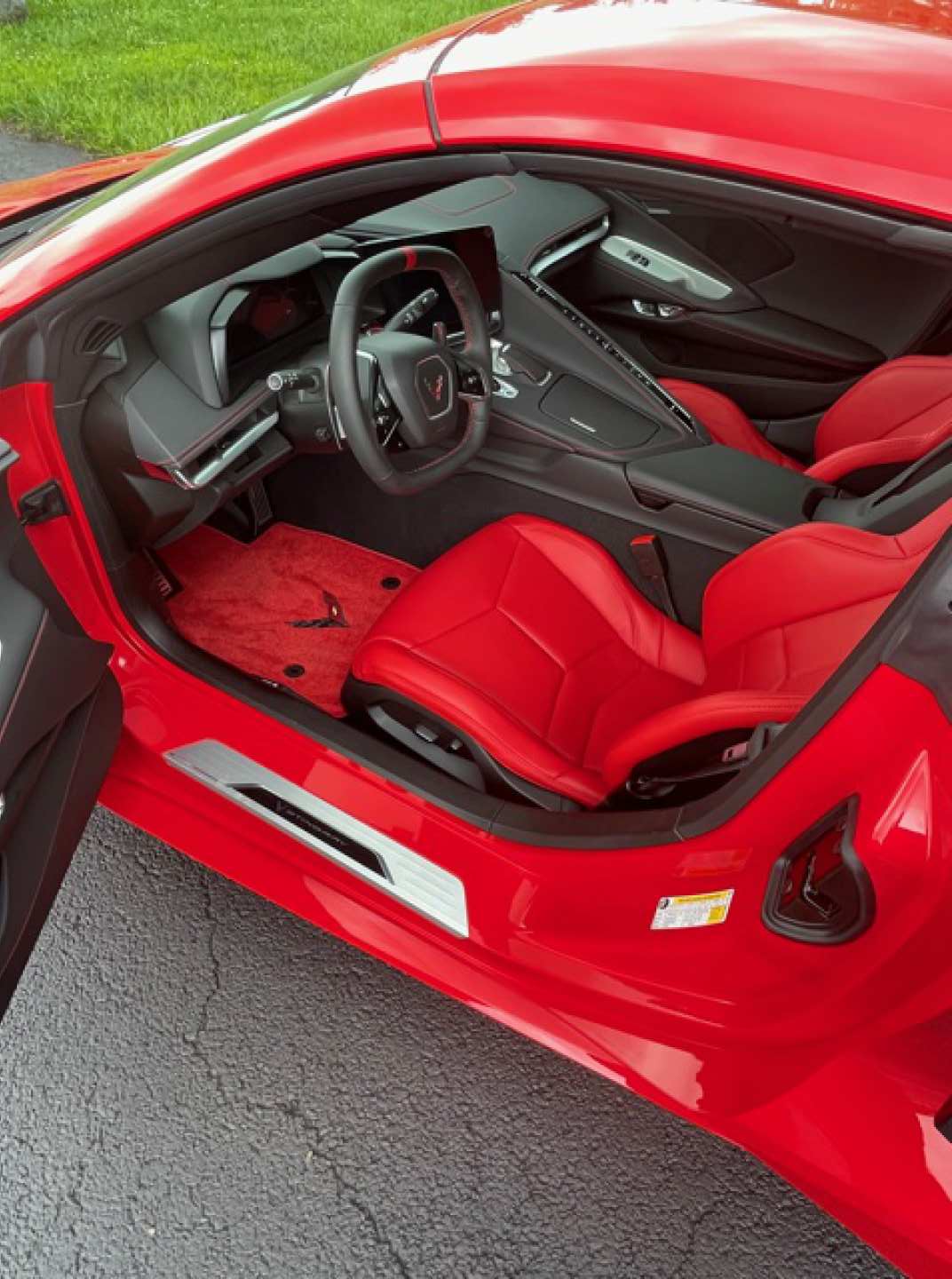 This particular 2021 Chevy Corvette Stingray convertible is a red on red example with only 15 miles on the clock. It has 8 way dual power seats, dual zone air conditioning, climate control, and pretty much power everything. It is equipped with front and rear cameras, red calipers, color keyed floor mats, and a color matched spoiler. This 2021 Chevy Corvette will leave you wanting for nothing.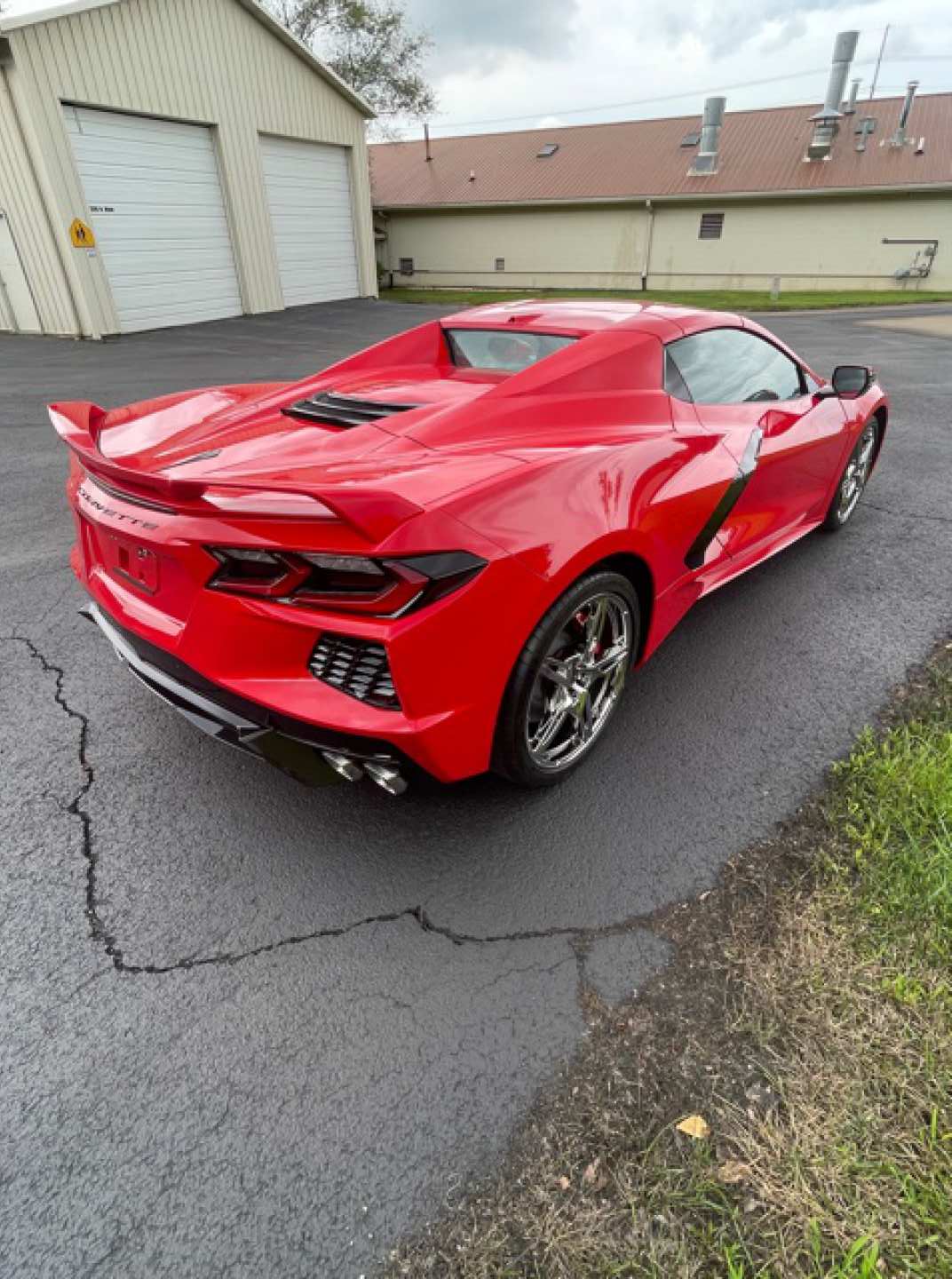 This car is being sold at the Vicari Biloxi Sale. If you have a car to consign here or would like to register to bid here please visit vicari.com.