This all-American off-roader is making some waves.
---
It's understandable why people are so worked up over the Jeep Gladiator, considering it's the first pickup truck from the storied American off-road brand in far too long. And while we're definitely fans of the Gladiator, especially when one's been customized for serious rock crawling, this CJ8 Scrambler restomod in many ways is even better. This rig has been featured on other sites, so don't expect with all that exposure it's going to be sitting on the market much longer.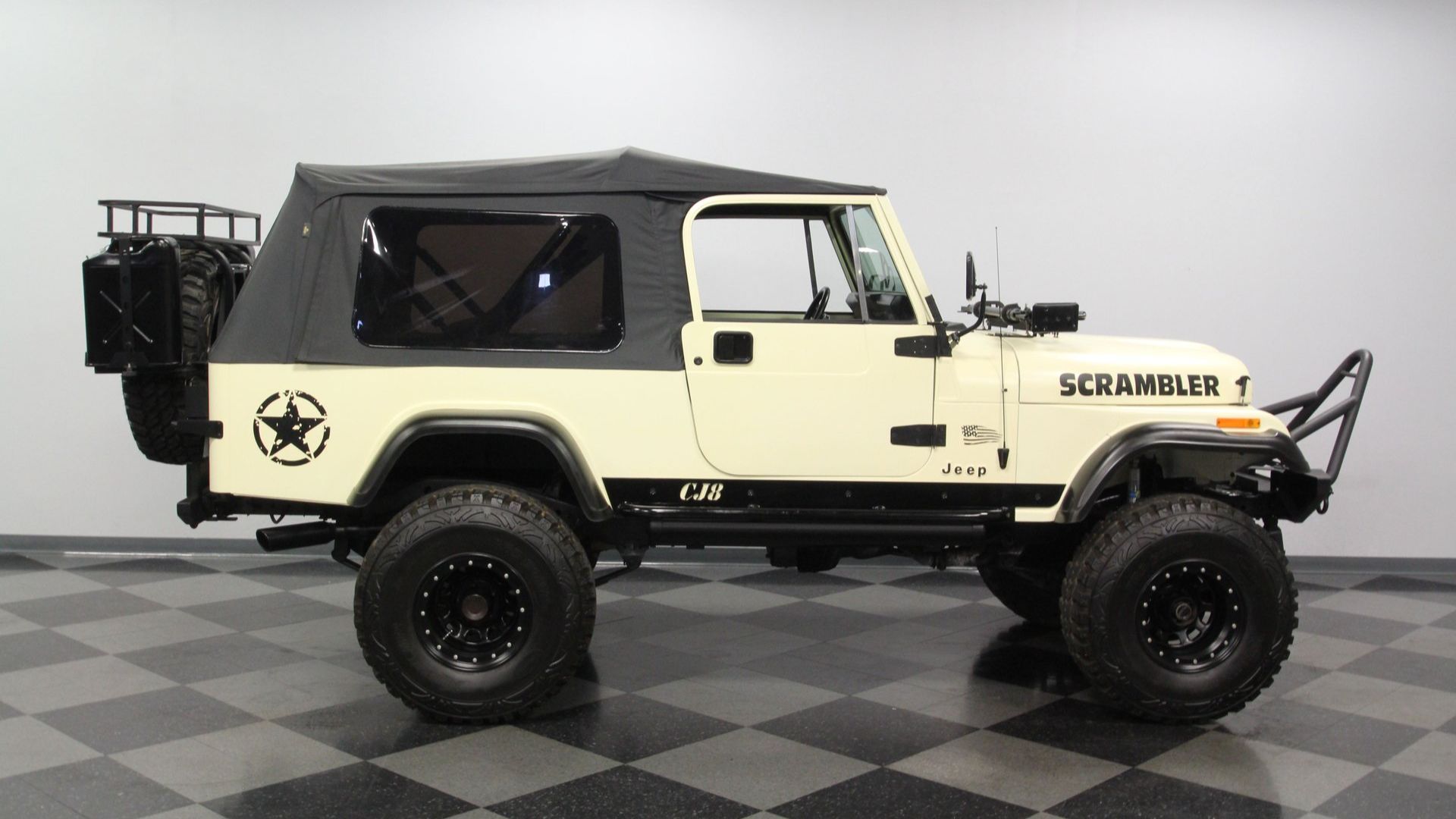 By now we've lost the average person who thinks new vehicles are always superior to classic cars. Those wet blankets are missing out on all the fun, and the probably don't realize restomods like this one are actually loaded with modern conveniences and comforts. While performance certainly is a priority with this build, it has some additions like three rows of seating, vinyl upholstery with alligator skin texture, and cupholders in a center console.
So we're clear, this Scrambler is anything but underpowered, thanks to the 350ci V8 Chevy crate engine transplant. Edelbrock electronic fuel injection gives you even more power to get over boulders, fallen trees, water crossings, etc. plus you don't need to pray each time before turning the ignition. Full-length headers and a dual exhaust system help make this Jeep sound downright mean.
Anyone who knows off-roading is aware power alone won't see you through rugged terrain. This is where some of the best designs on this pickup really shine. You always hope you don't run into trouble, but that stinger bar mounted to the steel bumper is there just in case. A lift, Bilstein shocks, plus Pro-Comp Xtreme Terrain tires give this pickup good clearance for rolling through just about anywhere. There are even power-deploying side steps, so you can climb into this Jeep without trouble but there's nothing hanging down to get caught on obstacles while you're wheeling.
On top of it all, this 1982 Jeep CJ8 Scrambler restomod is a real looker, thanks to the Desert Sand paint and black accents, a combination which looks so modern people might think this is a newer vehicle. With under 5,750 on this Jeep since it was customized, you're getting a nice fresh off-roader to take on adventures.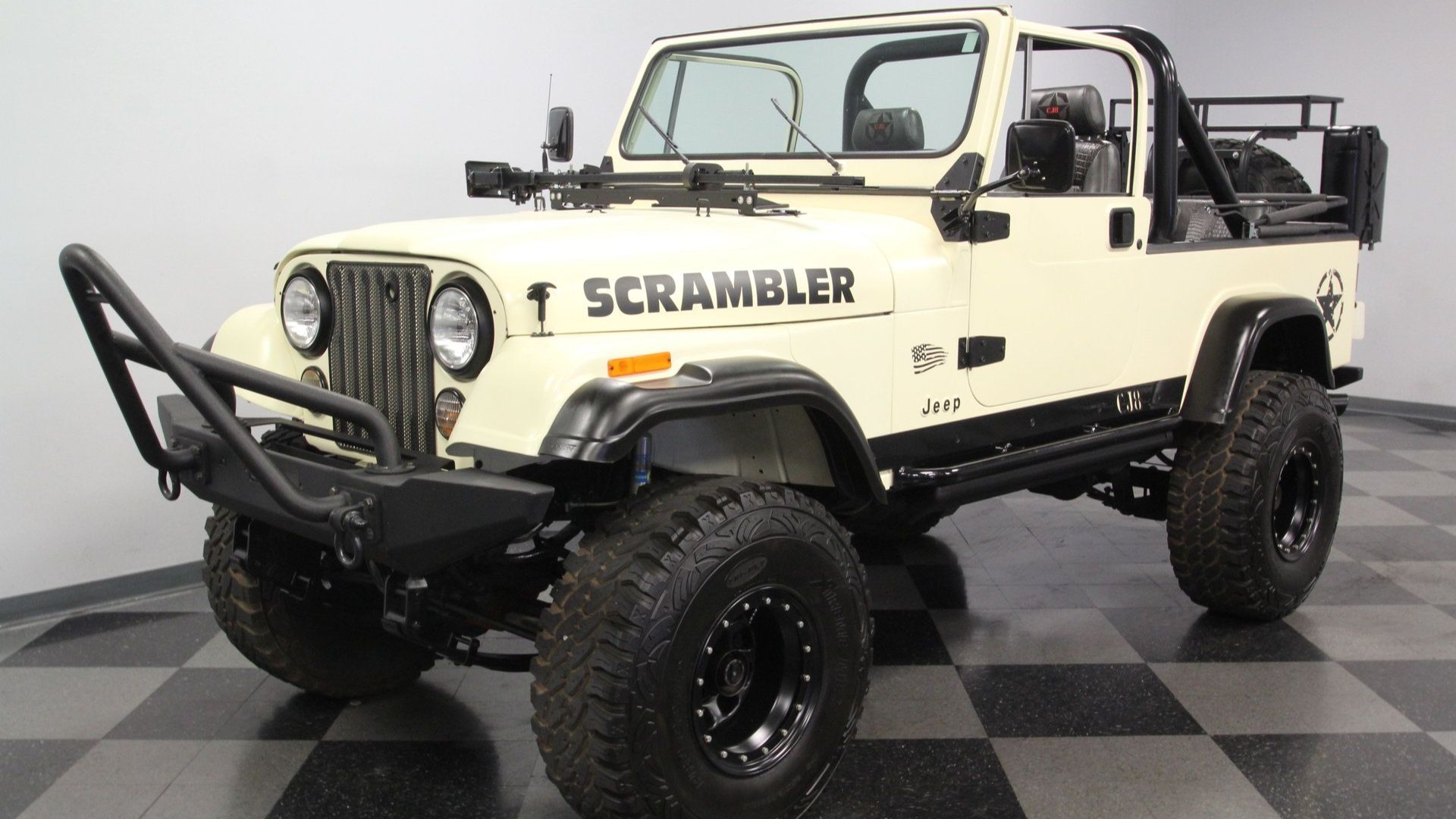 Like we said before, this rig has been featured on other sites, so it's turning plenty of heads. If you want to scoop it first, contact Streetside Classics to work out a deal.