This is the epitome of modern muscle!
---
Though it has always been considered a formidable entry in the pony car and muscle car class, the Camaro has often been dumbed down as to not put too much pressure on the Corvette. This game played by the upper ranks of GM has somewhat tarnished the Camaro's reputation as a relentless fighter, at least when it comes to stock cars. However, that pattern of forcing the consumer to modify their cars to be able to keep up with higher end cars seems to be coming to an end.
Since the Camaro's return in 2010, it seems that Chevrolet has been putting the mind games aside and turning their focus to unmatched performance. Just two years after the reintroduction, the ZL1 name was revived and with it came the most powerful Camaro to date.
The 580-horsepower 6.2-liter supercharged V8 engine found in the 2012 Camaro ZL1 has now evolved into a monstrous machine based on the LT4 that produces 650-horsepower and an equal amount of torque. While this number marks the highest horsepower rating for the Camaro, it pales in comparison to the power ratings of its competition. The Mustang GT500 for example, has the ZL1 beat by a hundred horsepower and Dodges supercharged HEMI powered muscle cars have Ford beat by an additional hundred horsepower.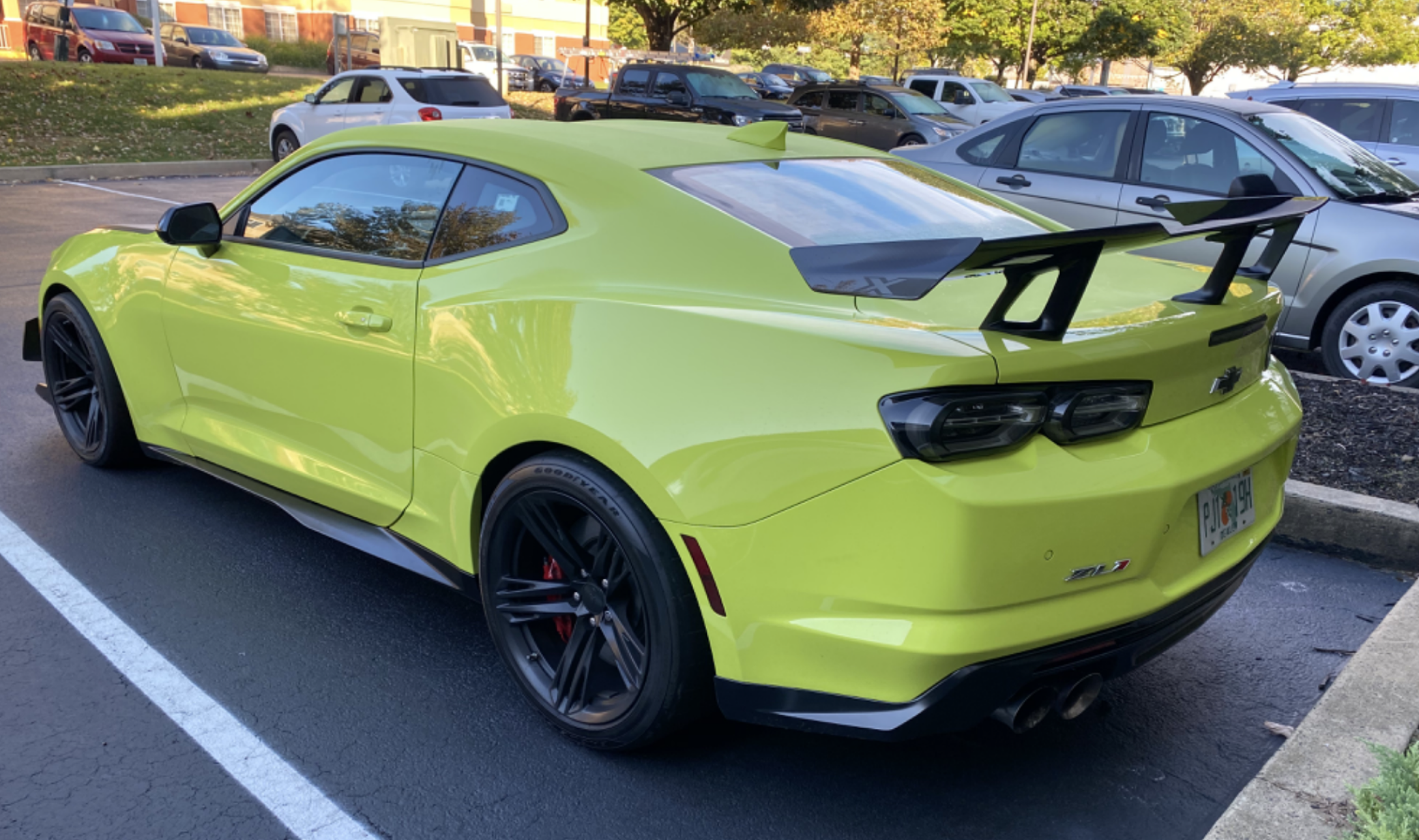 Some enthusiasts will argue that horsepower ratings are just numbers and that performance is better judged by how the car performs on the track, and as it turns out, the Camaro ZL1 debates this point very well with its 3.5 second sprint to 60-mph and low 11 second quarter mile capabilities. The race, however, is not just about straight-line performance for this Chevy. The ZL1's 10-speed automatic transmission and unmatched aerodynamics lends the Camaro a hand on the road course. Furthermore, there are many other, non-performance based aspects about the car that set it apart from the competition, including some of Chevrolet's best driver comfort and entertainment features.
Awesome Joe Auctions is currently offering a meticulously kept example. This beautiful yellow and black 2019 Camaro ZL1 1LE only has 4,800 miles on it and has a current bid of $55,000 from one of the 2,162 people that have seen the ad. With only 2 days left to place bids, buyers looking for a solid ZL1 might want to jump.