Porsche 944s are increasing in value, as they should – they're tremendous cars. We particularly like this one.
---
Porsche 944s have been steadily climbing in value over the last few years. Some consider it the inevitable effect of the classic Porsche price bubble; others see it as long-undervalued cars finally getting their due. Here at Motorious, we subscribe to the latter theory.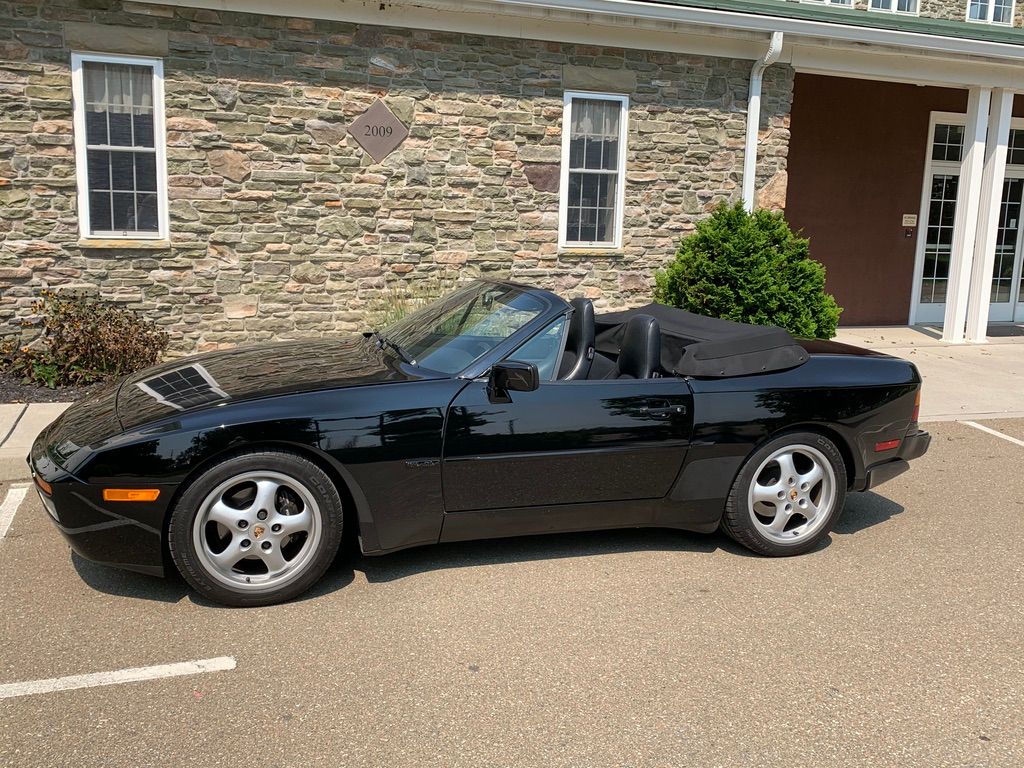 Porsche 944s are wonderful cars to drive. You would expect a large-displacement four cylinder to be rough and buzzy, but this one is smooth, thanks to the use of balance shafts.
The unique transaxle drivetrain further dulls any vibrations you would normally expect out of a big four. Power deliver is smooth and linear. It pulls and pulls, and it doesn't let go until you tell it to.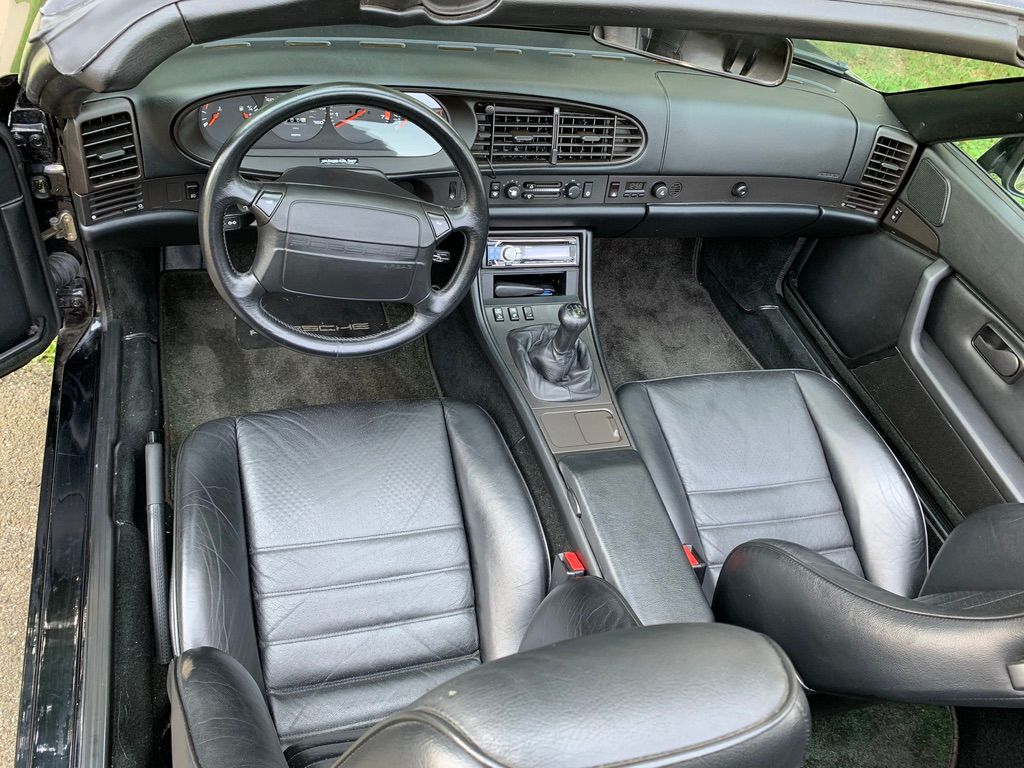 The handling is phenomenal as well. The 944's limits of adhesion are well beyond what you would normally expect from a 1980s sports car. It's one of those cars that can make anyone feel like a hero behind the wheel. It's an interesting counterpoint to its stablemate, the 911, which is notoriously difficult to drive fast.
The combination of low miles, impeccable condition, and desirable options make this 1990 Porsche 944S2 Cabrio particularly special. It was ordered as a five-speed manual, with sport seats and the optional upgraded stereo (which was further updated with a CD head unit at some point). A previous owner switched out the stock wheels for 17" Porsche Cup 2 wheels, which look great with the 944 Turbo-style front bumper these cars came with.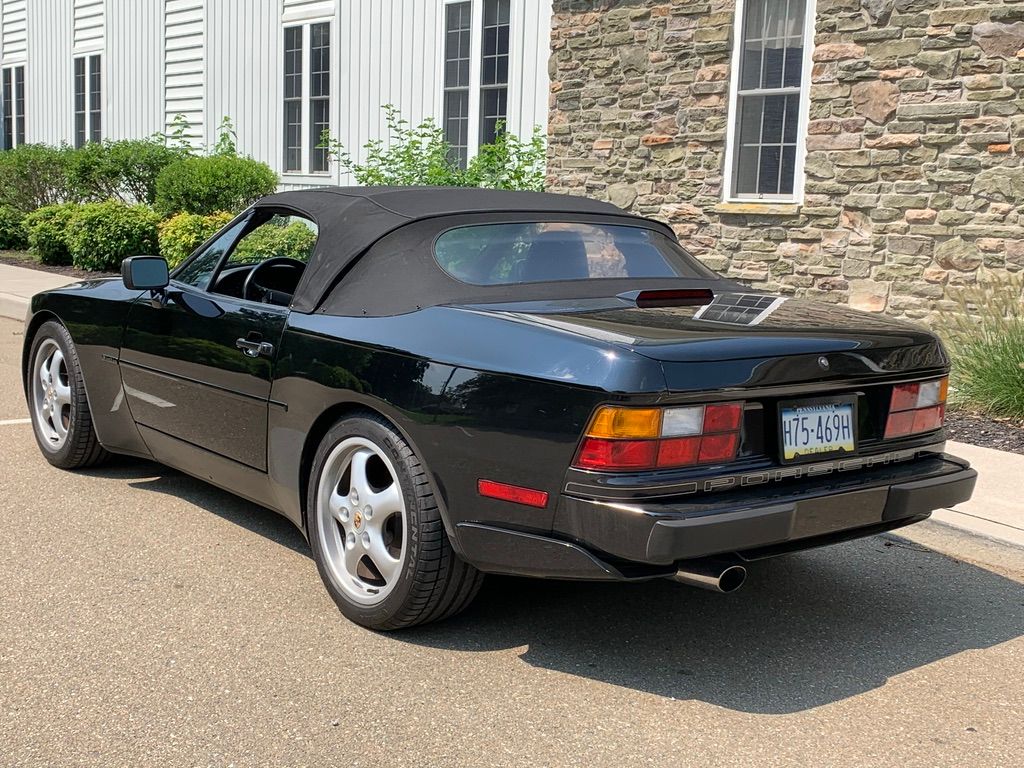 You can find it at AIC Auto Sales in Quarryville, Pennsylvania. With nearly flawless black paint, a well-preserved interior, 34,000 miles, and an excellent service history, you can bet it wont come cheap – but it'll be worth every penny.