Would you take this kitty home?
---
With the end drawing near for the Hellcat twins, a lot of people are feeling pretty sentimental about the cars. But if you want to drive something to your next car meet or really anywhere, this 2018 Chrysler 300 with a Hellcat swap will probably impress your friends. We ran across this ride recently on Facebook Marketplace but we're not sure how much longer it's going to last on there before someone scoops it up.
Watch the latest Motorious Podcast here.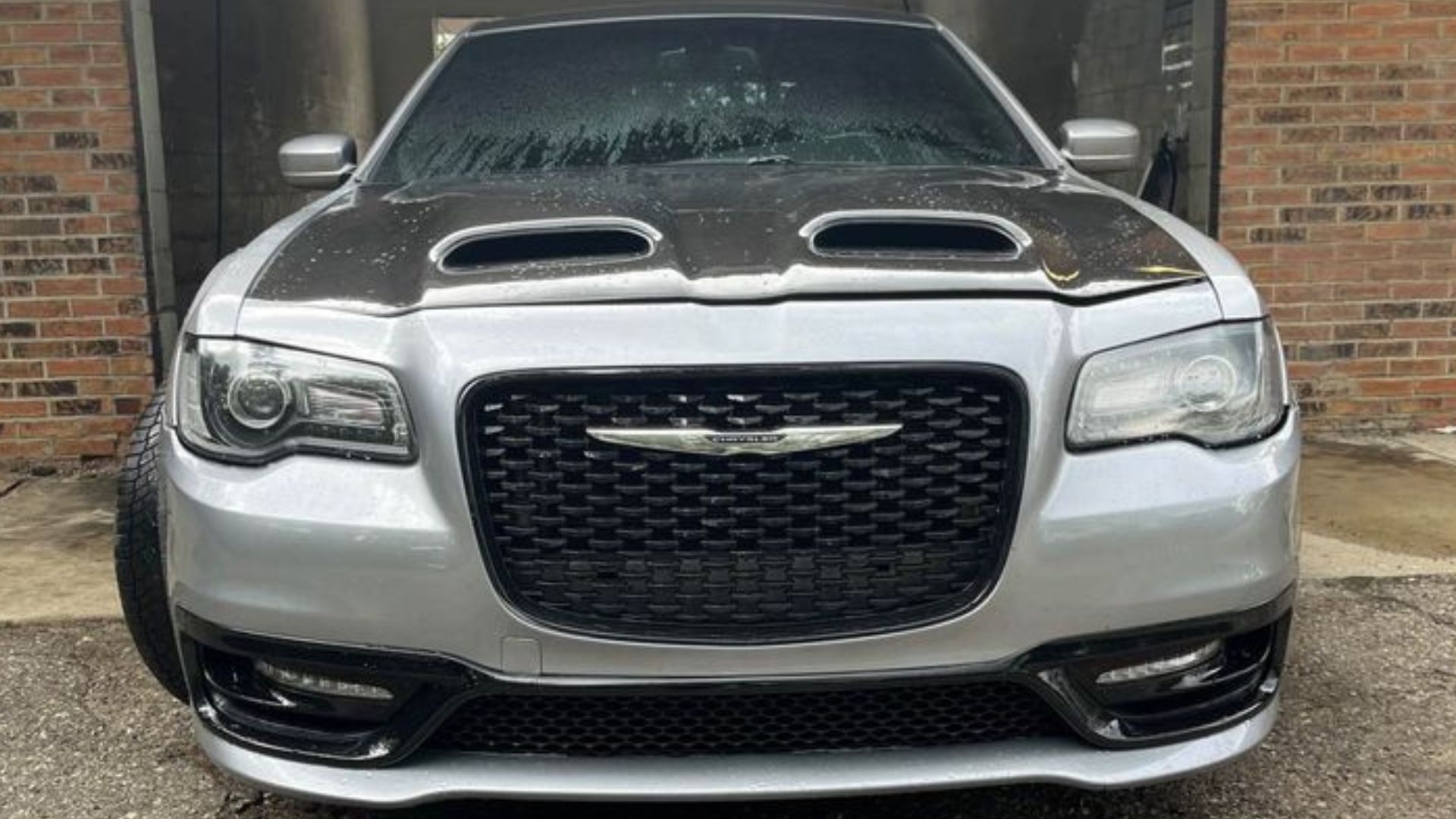 This thing will have people doing a double take thanks to the Challenger Hellcat hood with its twin scoops and mismatching paint. That's definitely a statement hood, but so are the SRT wheels, Hellcat fender badges, and the carbon-fiber weave trunk lid with lip spoiler. Obviously, this isn't the ride for you if you wanted a subtle sleeper, because everyone who can read will immediately understand this thing contains a Hellcat.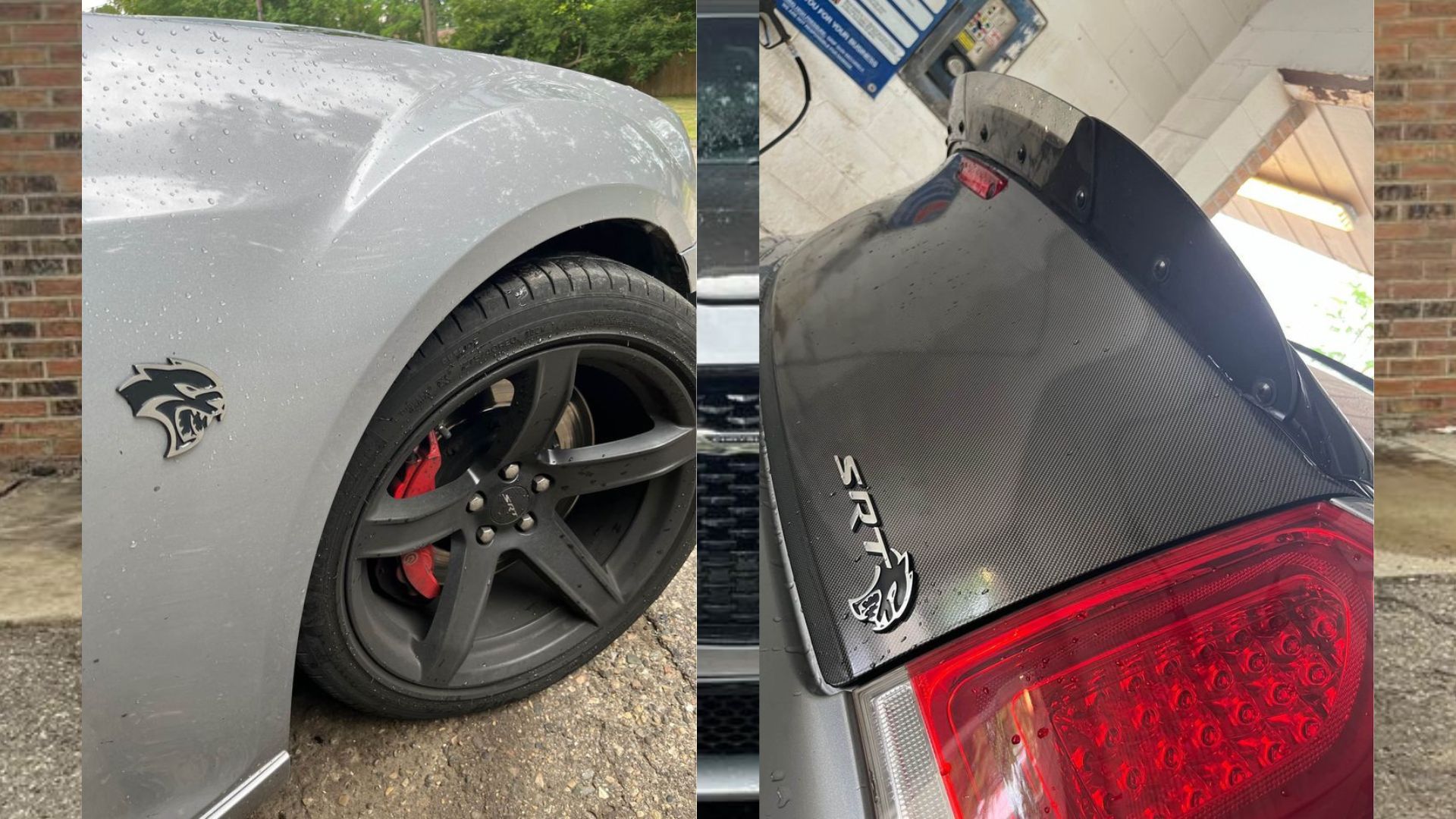 According to the seller, this Chrysler 300 Hellcat isn't without its issues. It has a rebuilt title and the check engine light is on. However, the seller reassures everyone in the ad there are just 5 exhaust codes, nothing more. If you live where emissions checks aren't required, that might not matter to you at all. In addition, the front two ball joints are going out, same with the rear drive axle. Just how bad those are isn't stated, but we'd definitely get plenty of information about those issues before pulling the trigger.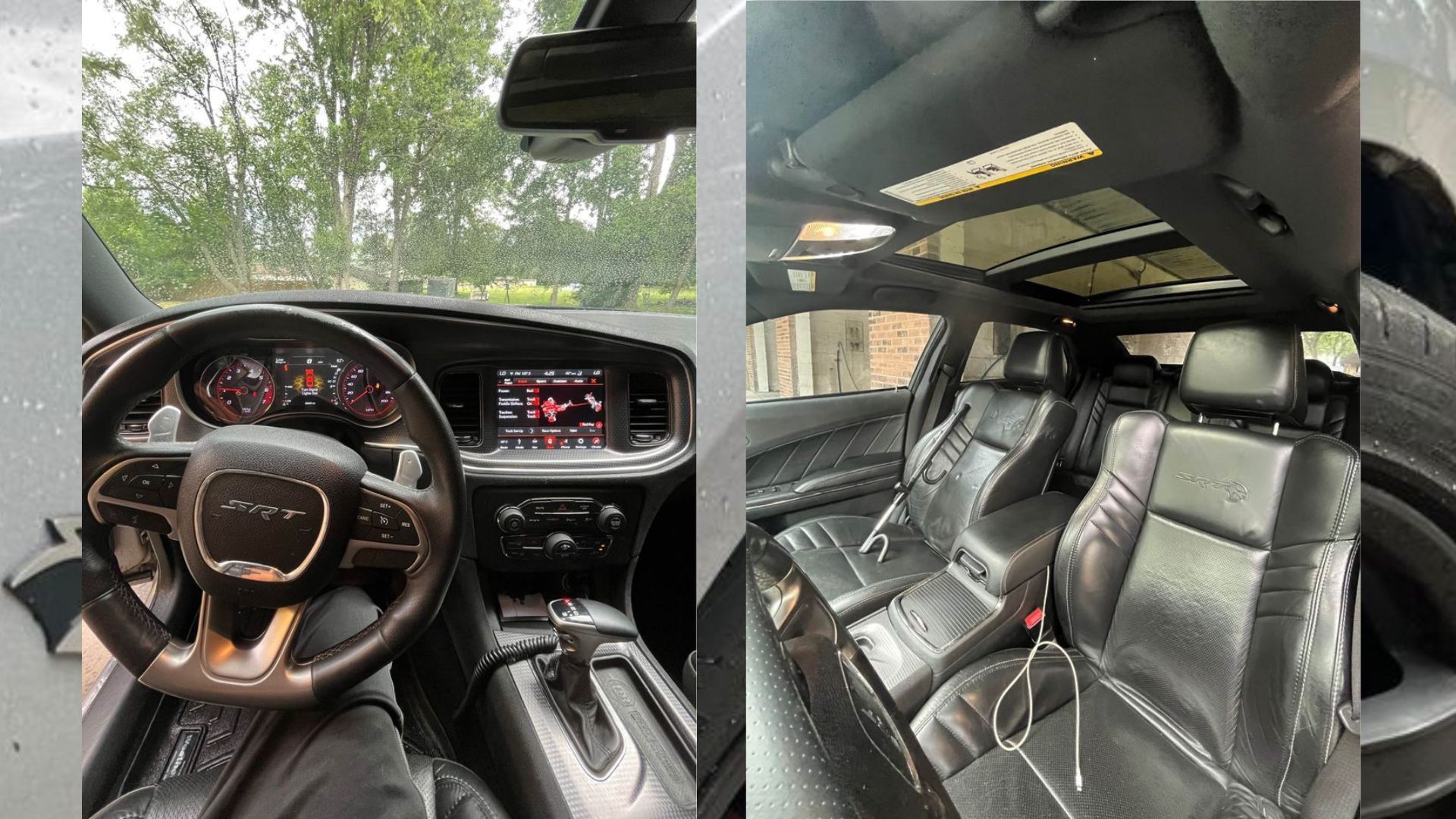 With a stated 40,000 miles on the clock, the seller is asking a cool $40,000. While the interior looks at least reasonably well-kept from the photos and you don't find Hellcat swaps in Chrysler 300s often, it's your call whether or not you think that's a deal for a car with a rebuilt title and needing some repairs.
Check out the Facebook Marketplace listing here.