The specs on this Lambo are insane.
---
Even among high-performance exotics, this 2008 Lamborghini Gallardo Superleggera would be more than respectable in stock form. After all, it's a lightweighted version of the Italian bull many have lusted after, even 12 years after its release. However, this car as you've probably already realized is far from stock. Modified for competing in standing half-mile events at the capable hands of Nth Moto or Minneapolis, this special Lamborghini is now on the auction block at Bring A Trailer.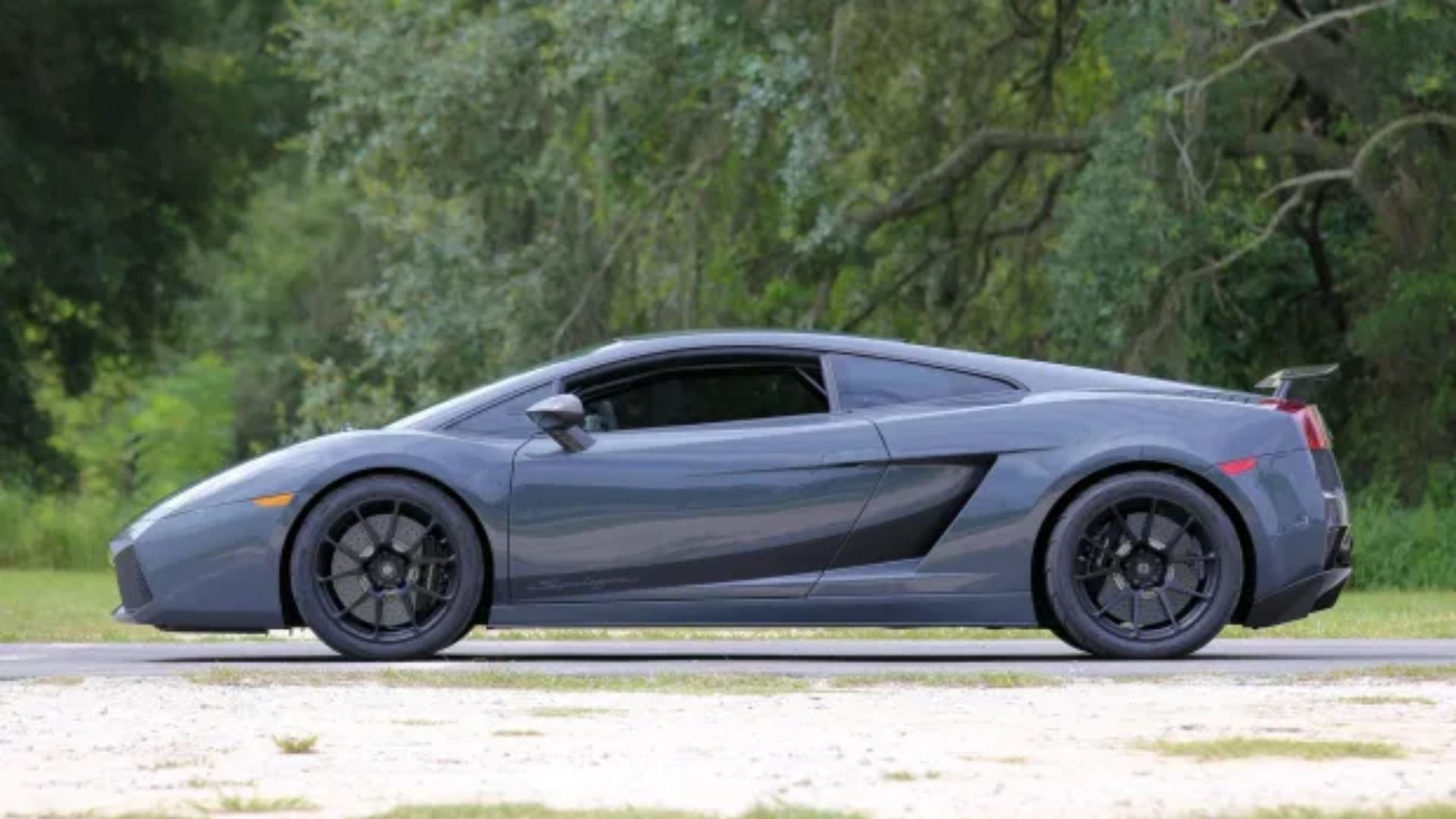 The already-potent 5.0-liter V10 gets an extra boost from twin turbochargers. It's also sporting iron cylinder sleeves, ported cylinder heads, plus an AEM stand-alone engine management system. This car runs on an ethanol blend and the seller claims the engine can produce a peak 1800-horsepower with 38 psi of boost, so this is no plaything for amateurs.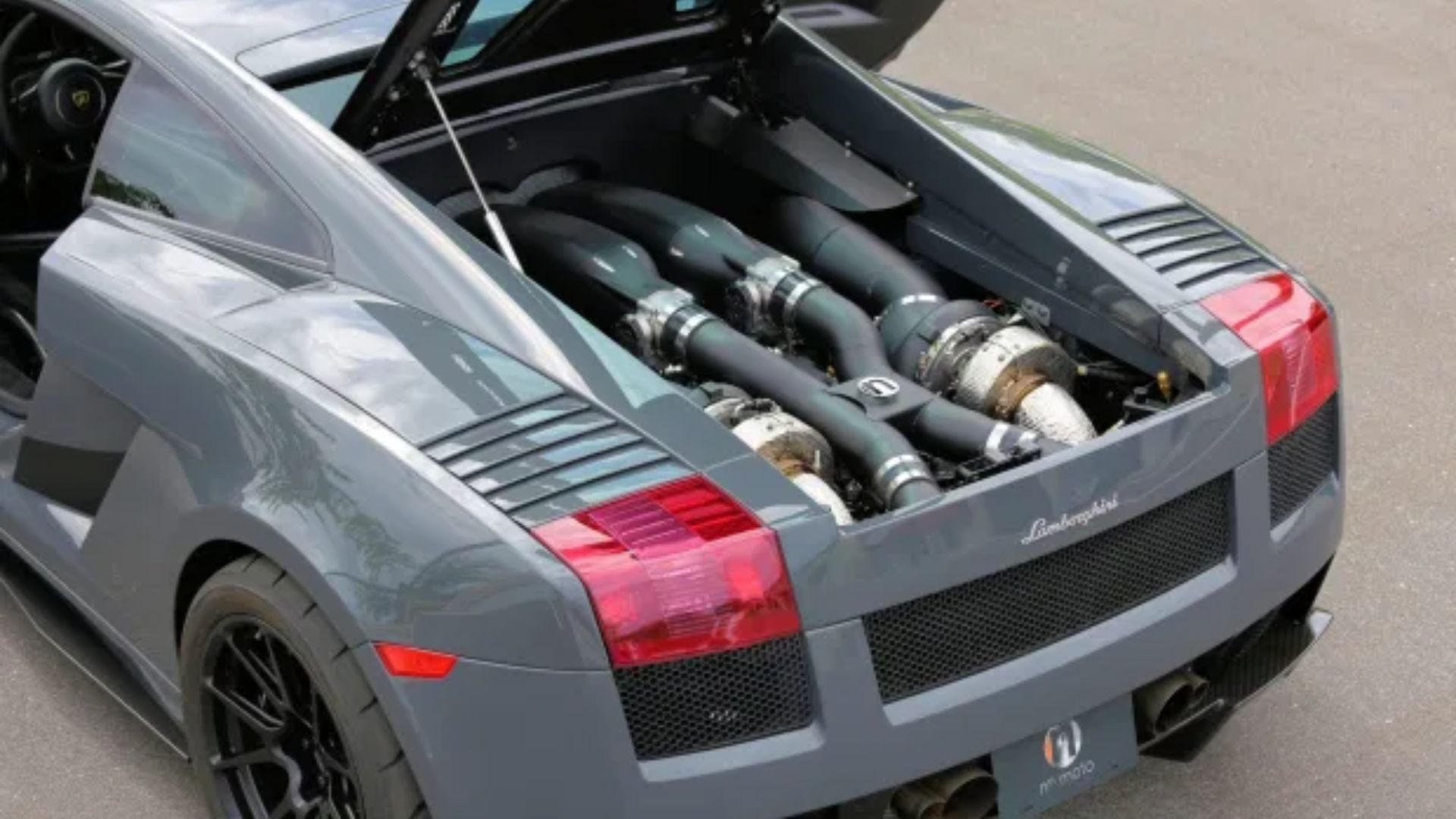 Forgeline wheels with Toyo Proxes R888R tires, plus carbon-ceramic brakes with six-piston calipers for all four wheels provide superior stopping and handling performance.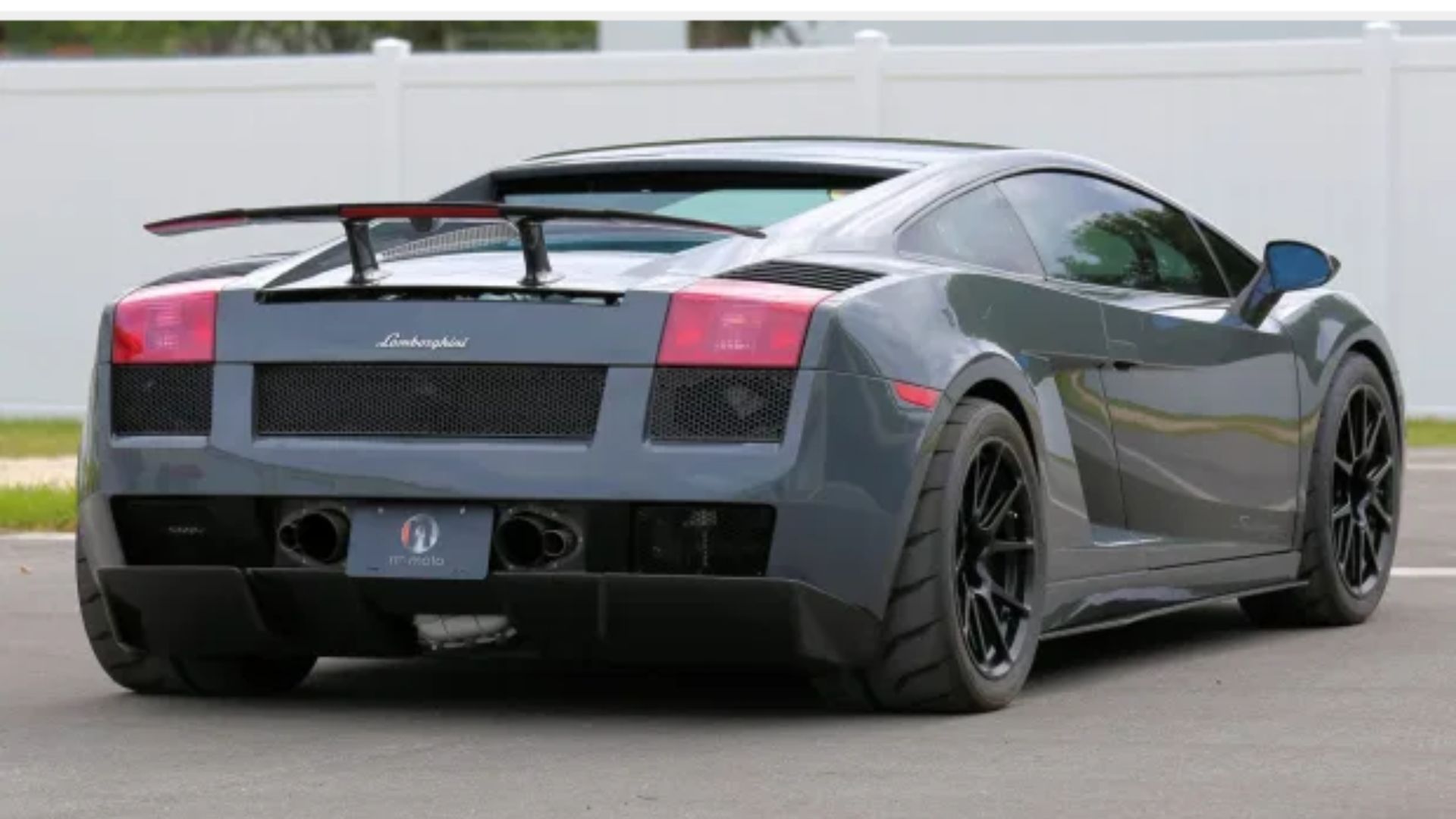 That's not even close to the end of the modifications, because power isn't all that's needed to win races. The six-speed transmission has been reworked to accommodate a Holinger air shifter. There's adjustable coilovers and nitrous-oxide injection. AEM multifunctional displays help you prep and monitor this car while pushing the envelope. A roll cage, fire suppression system, and Tillett carbon-fiber racing seats address safety needs.
Instead of going for flashy, the owner of this Lambo opted for a more ominous Grigio Telestro exterior with carbon-fiber trim pieces included in the Superleggera package. You'll note the rear fascia has the wastegates outlets for the turbochargers next to the exhaust finishers, which is a unique configuration.
As is the case with every amazing build, there's a story behind this Gallardo Superleggera. It was previously in the possession of the late owner of the Brainerd International Raceway. When he passed way, the car was transferred to his father, who is now looking to place it with someone who appreciates how special it is.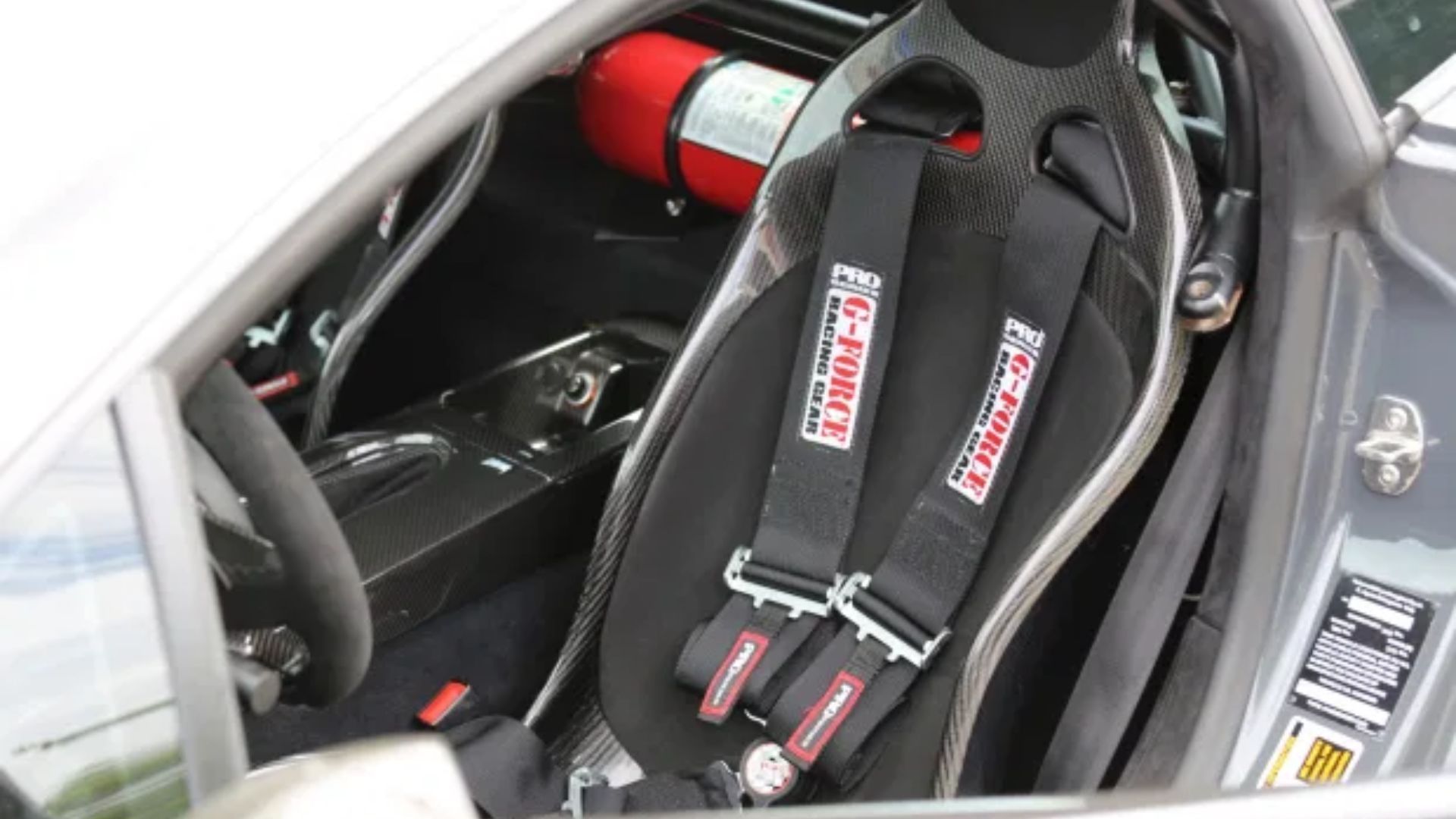 This 2008 Lamborghini Gallardo Superleggera is quite the car. As mentioned before, it's being auctioned right now on Bring A Trailer, so check out the listing and cast your bid before it's too late.