You will never need to do anything more to make a head-turning entrance anywhere.
---
Known for brash and flashy, there's little wonder Lamborghini names many of its exotic cars after Spanish fighting bulls. There's an energy about the cars few understand until they've driven one, especially when it comes to the Murcielago LP640. While this Roadster model is 13 years-old, it's still a thrilling car to drive, thanks in part to the 640-horsepower on tap and that distinct, snarling exhaust tone.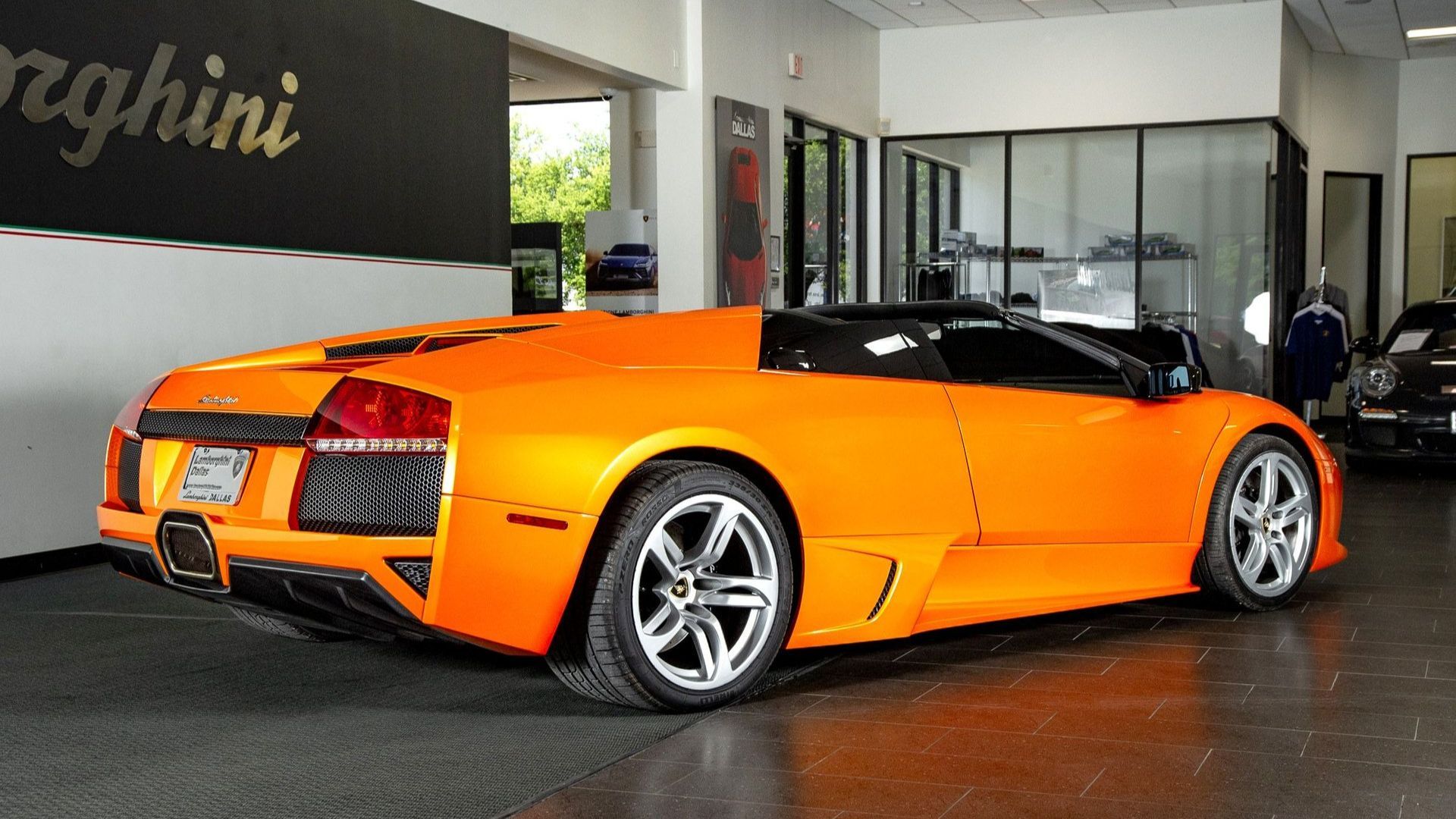 In no way can you look past the angular, aggressive body clad in a bright Arancio Atlas, a Pearl Orange which doesn't let your eyes slide past without locking on for a few moments. This drop-top Lambo appears just as captivating as when it was brand new, a testament to how lovingly cared-for it must have been previously. It also still wears the factory Hermera wheels and badges, so you get the authentic look.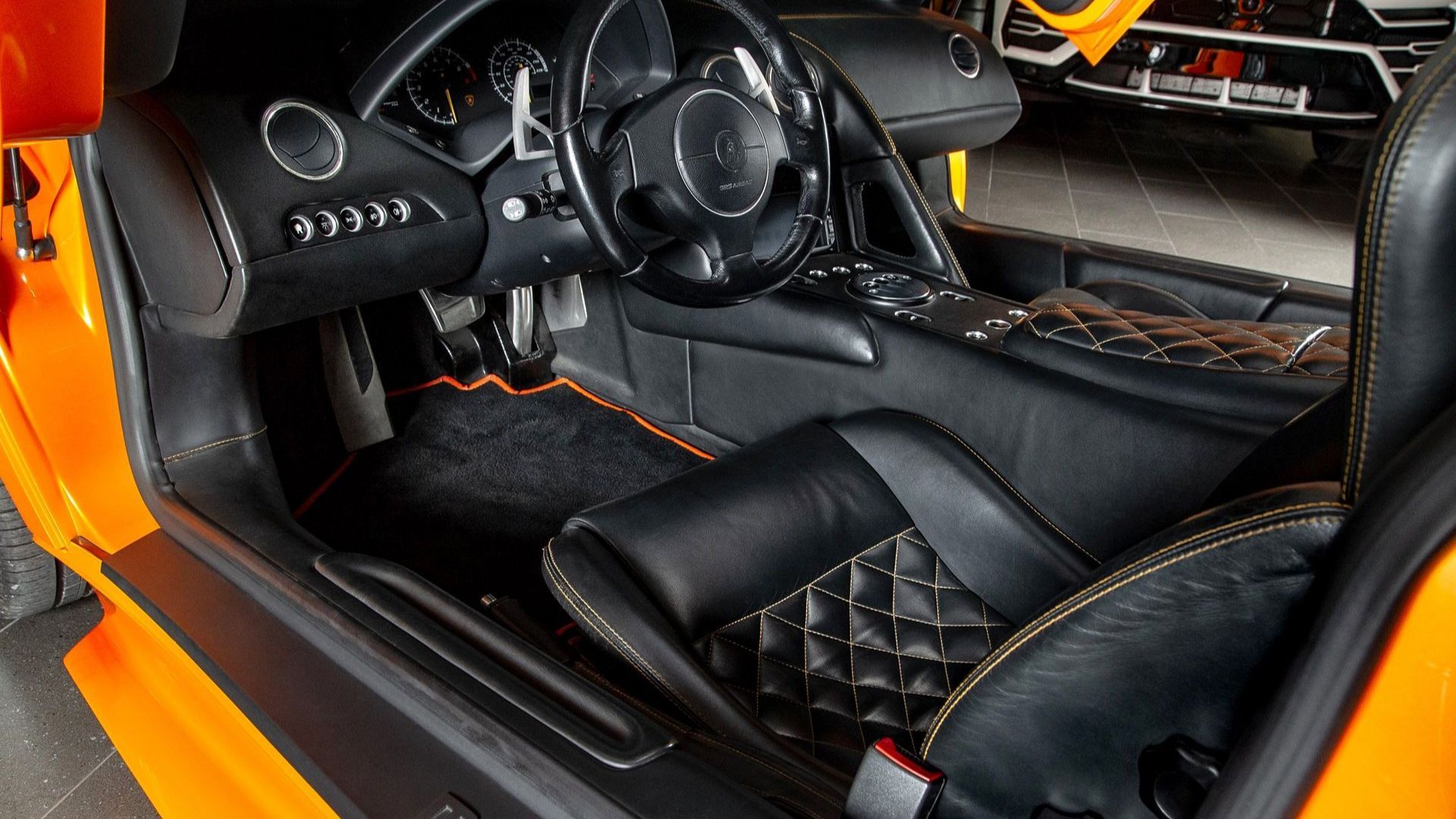 Also preserved wondrously is the Nero Perseus or Black interior with contrast stitching on the leather seats, center console, floormats, etc. All the OE switchgear is in good order, so you don't have to fret about worn-down components needing a refresh.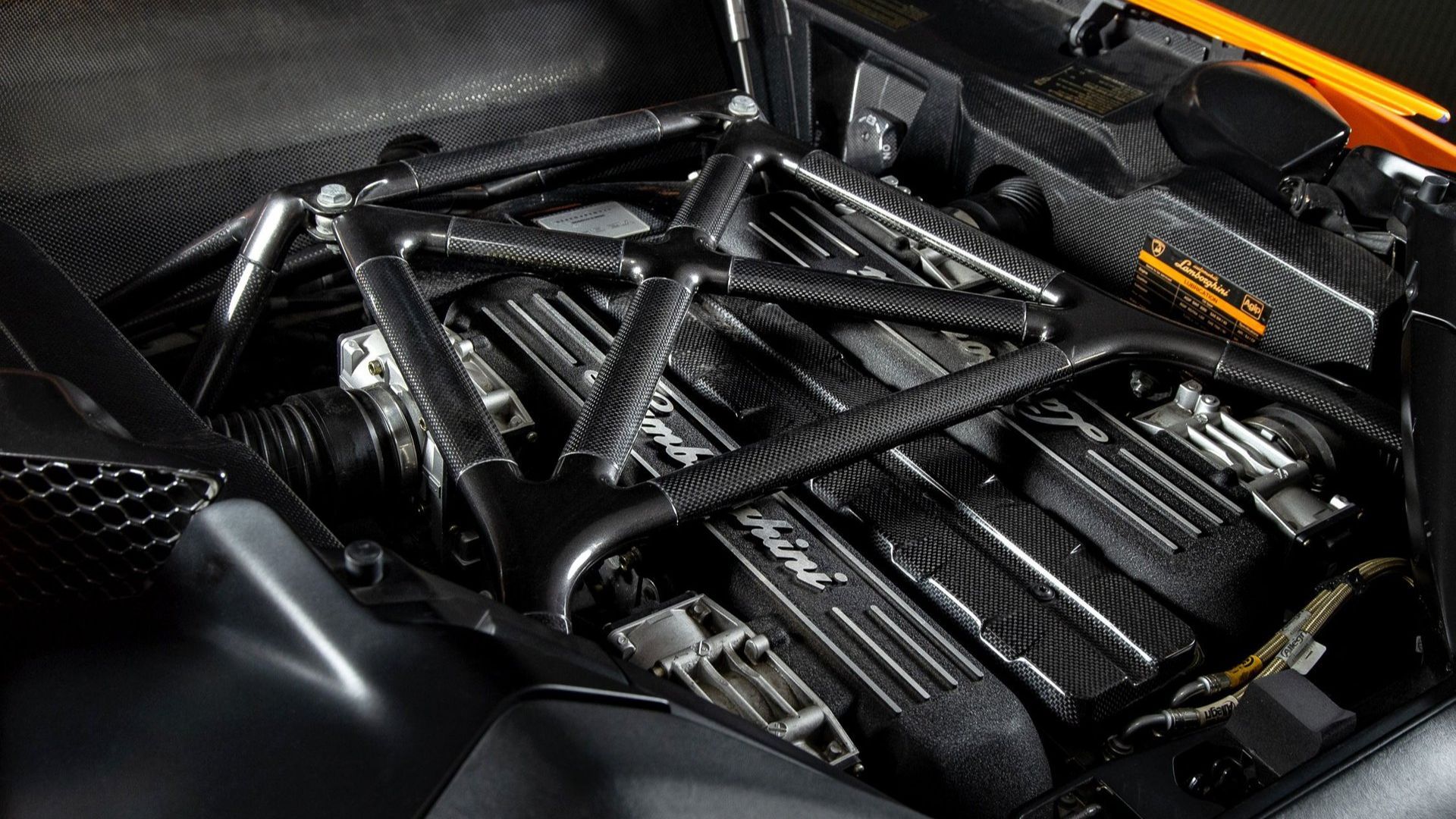 This Lamborghini is ready to get in and drive. That 6.5-liter V12 engine pulls so smoothly you'll need to keep an eye on the speedometer for sure. Making it even easier to handle is the 6-speed manual transmission with automated shifting and clutch. It allows you to decide when to transition gears using the paddles mounted to the steering wheel, but without having to manage the clutch pedal and shift stick. Plus, this car comes with all-wheel drive, boosting handling performance on wet or dry pavement.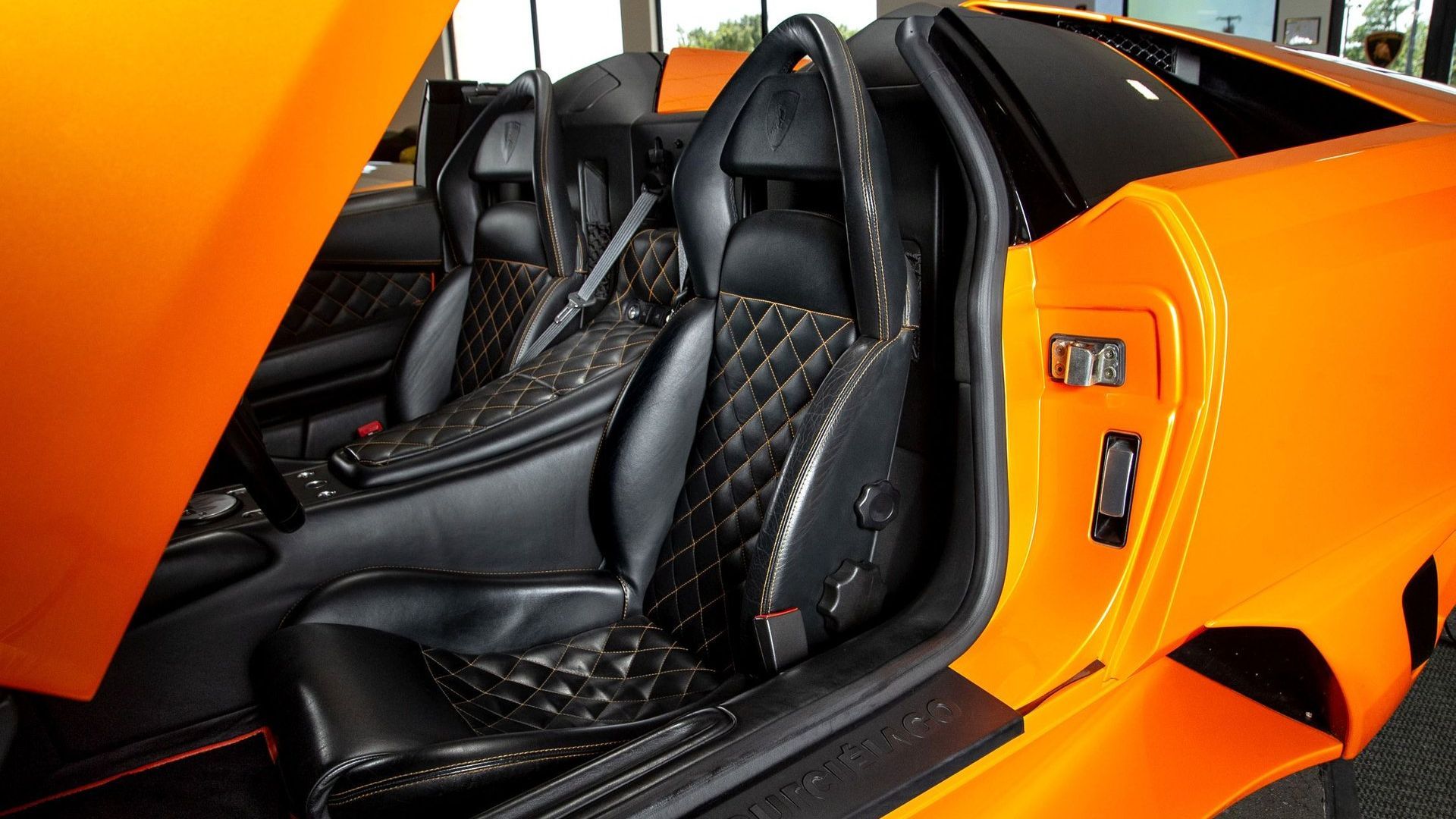 With the weather as warm as it is, now's the perfect time to get a car that lets you enjoy it while also feeling the thrill of pavement-pounding acceleration. You get that and some refined luxuries in this 2007 Lamborghini Murcielago LP640 Roadster.
If you want to know more about this car and its history, or to make an offer on it, contact Lamborghini Dallas.