This incredibly rare car may be a once in a lifetime opportunity for many Japanese car enthusiasts.
---
The Toyota Supra is possibly the highest valued Japanese classic ever to hit the used performance car market. Back in the day, these cars were the cheaper alternative to a Porsche, as many Japanese cars were. Eventually, enthusiasts found out that you could get between 700-900 horsepower from the 2JZ block with just a bit of tinkering under the hood. This incredible mechanical engineering was largely overlooked by collectors at the time as the collector market was mainly focused on American muscle or 60s roadsters. However, just a couple decades later, these cars have jumped to over 10 times the original MSRP. That means that most people who own these cars know they have to keep their hands on them, or they might never get it back. That's where this great car comes into play, as it is one of the only Supras on the market right now.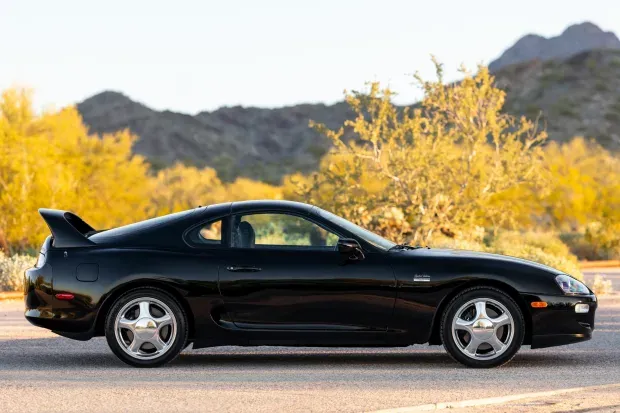 Under the hood of this recently refurbished beast is the famous 3.0-liter inline-six 2JZ engine, which was rated at a whopping 320 horsepower and 315 ft/lbs of torque when it was new. According to the records provided with the car, this vehicle has been kept up to date with regular maintenance, ensuring that it can still make that much power. Since no significant issues are listed on the auction site, it would appear that the car is in tip-top shape despite having been reported in a multi-contact accident in the past. All exterior and mechanical damage was fixed nearly immediately, and the vehicle is still just as strong and capable as any other car in its class.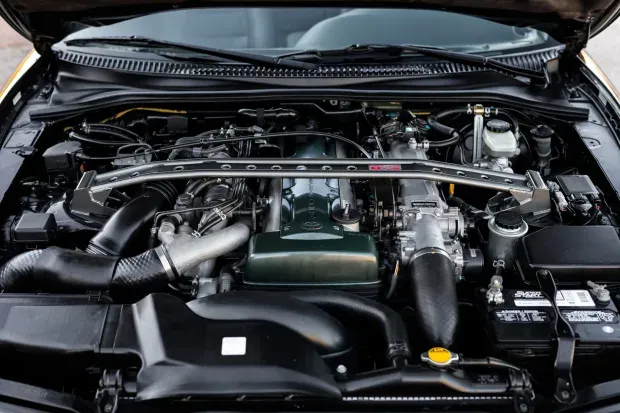 Rocketing up to 6,800 rpm should be no issue as you blast through the 180 mph speedometer with the sort of sleek grace and style you can only find with a pristine '90s racing legend. But, of course, all of that power has to have a reliable gearbox to accompany it. That's precisely what this sports car offers with a six-speed manual transmission which makes driving an engaging and fun experience for any automotive enthusiast. But, of course, this is a scarce option these days as most manual transmission cars have been picked up by people who understand the value of the driving experience. This car is no exception to that rule, as bidding has already panned out quite ferociously. However, you may still have a chance to get your hands on this 1997 Toyota Supra before bidding closes in just two days.