This incredible car is the perfect vehicle for anyone with a passion for style, utility, and performance.
---
Older model Jeeps can be the perfect vehicles for various situations ranging from the road-going family cars with a comfortable ride to utilitarian off-roaders with nothing to lose because of the rugged chassis. These SUVs are fantastic for various reasons, with the main two being that they have the design of a Jeep utility vehicle with the added benefit of a lower price because of age. Of course, this is the same argument for buying old trucks, but there is a massive difference between buying a beat-up old Silverado and purchasing a well-kept Cherokee or Wrangler. Today's car is the perfect example of that contrast. It features an immaculate white body with some massive wheels and tires making it ideal for any offroad situation while still retaining the comfort and luxury of a brand new car.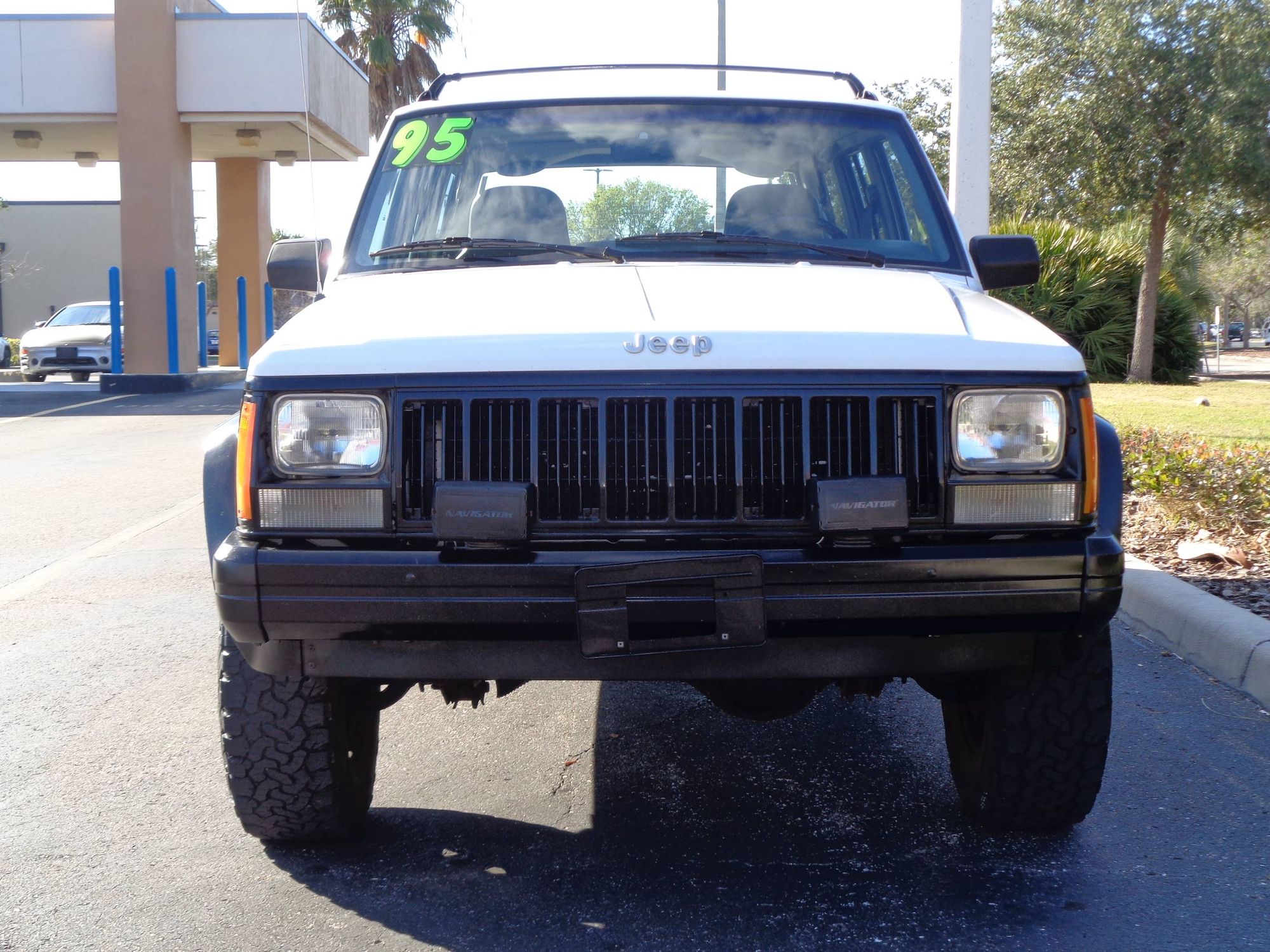 Under the hood of this full truck is a 4.0-liter straight-six engine that produces 190 horsepower and 225 ft/lbs of torque. This is more than enough to fulfill the 5,000lbs towing capacity and deliver a speedy driving experience for any Jeep enthusiast. Like we said, the exterior has been incredibly well maintained despite the Command-Trac four-wheel-drive system, which would tempt anyone to go off road into dangerous terrain. With a five-speed manual transmission, this 1995 Jeep Cherokee is also an enjoyable vehicle to drive. It allows you the engaging driving experience of a performance car without worrying about speed. Of course, this is complemented by the giant wheels and tires, making it perform and look quite good, but how does the interior compare to these features.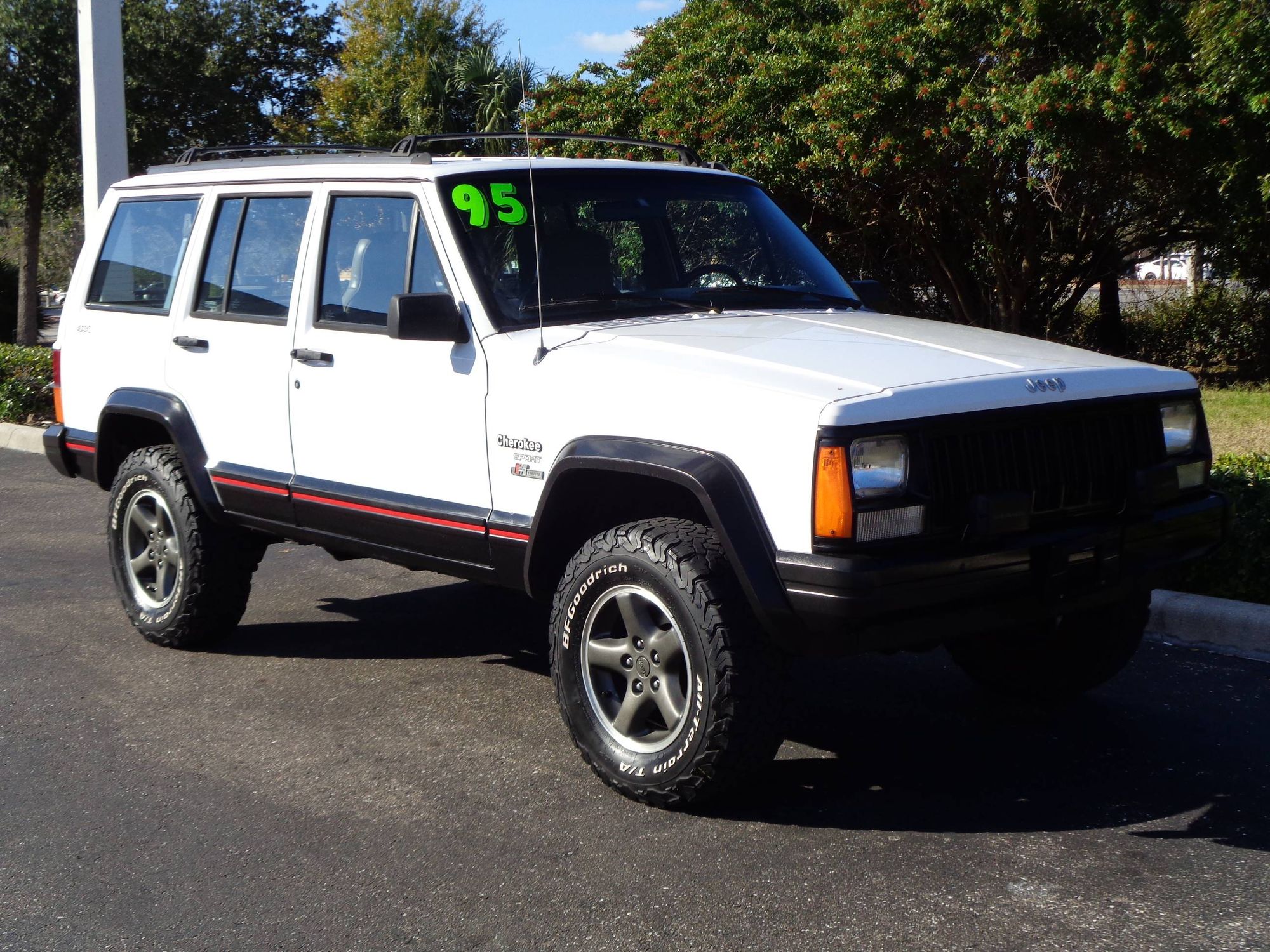 The answer to that question is surprising as this SUV seems to be one of the very few vehicles whose interior outperforms virtually every other car from the 1990s. With a couple of cloth bucket seats at the helm of this land ship and a foldable bench in the rear, this car can fit as much stuff on the inside as you could possibly need. Another incredible interior feature is the modern stereo system which allows you to rock and roll as you climb rocks and try not to roll off the trail. Without a doubt, you will never be disappointed with the performance and comfort of this powerful Jeep SUV!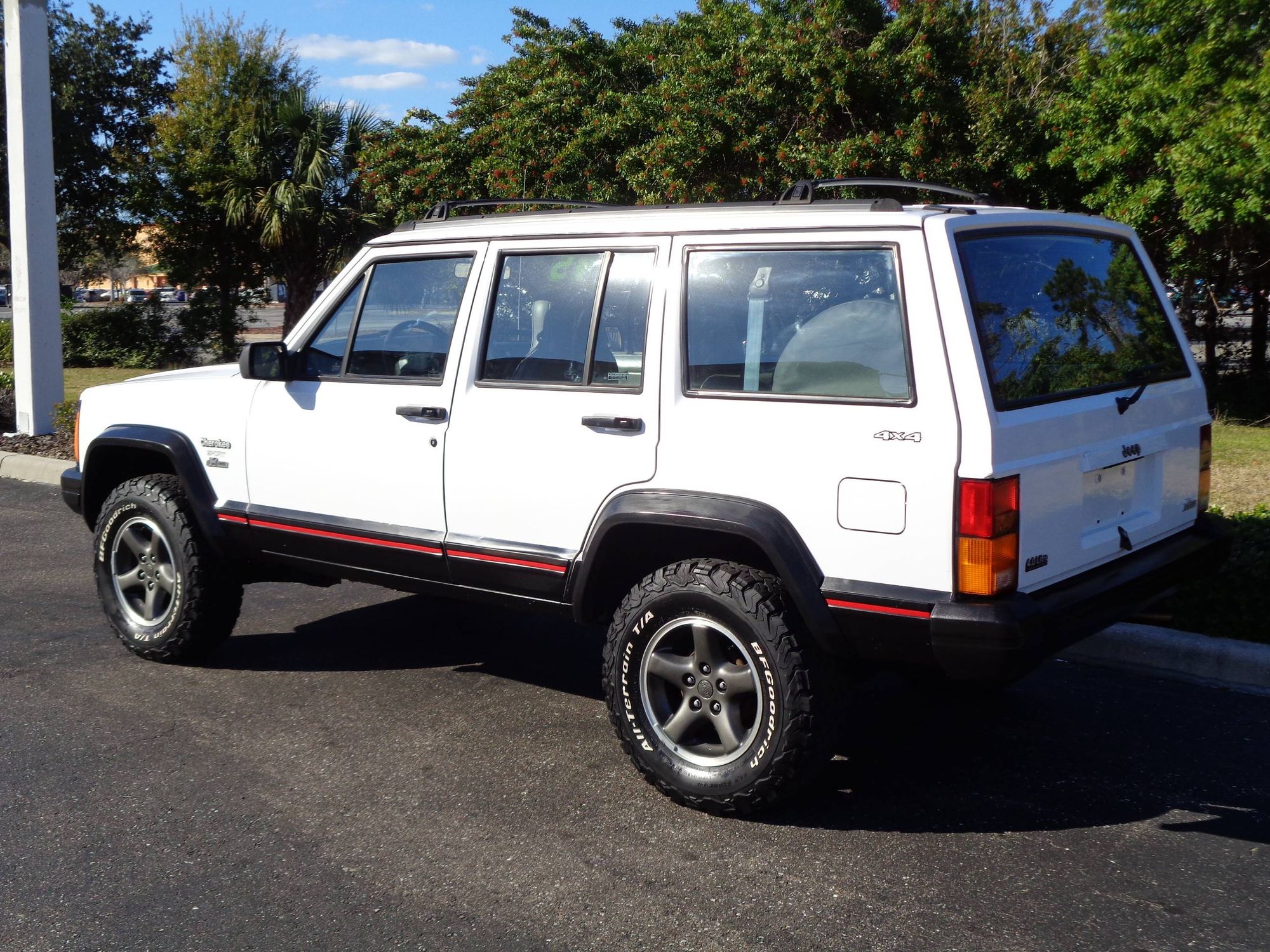 This vehicle and many others are selling at the Lakeland Winter Collector Car Auction in Lakeland, Florida. Gates open at 10:30 on February 25th & 26th. For more information visit our website at www.carlisleauctions.com