Roll hard with this tough British classic.
---
Here in the United States we didn't get to enjoy vehicles like this 1994 Land Rover Defender for most of the off-roader's successful first generation. However, tales of its trail capabilities certainly have filtered stateside for some time, plus the advent of the internet helped spread its fame even further. Now, this left-hand-drive rig is ready for legal ownership in this country and is being sold through Celebrity Cars.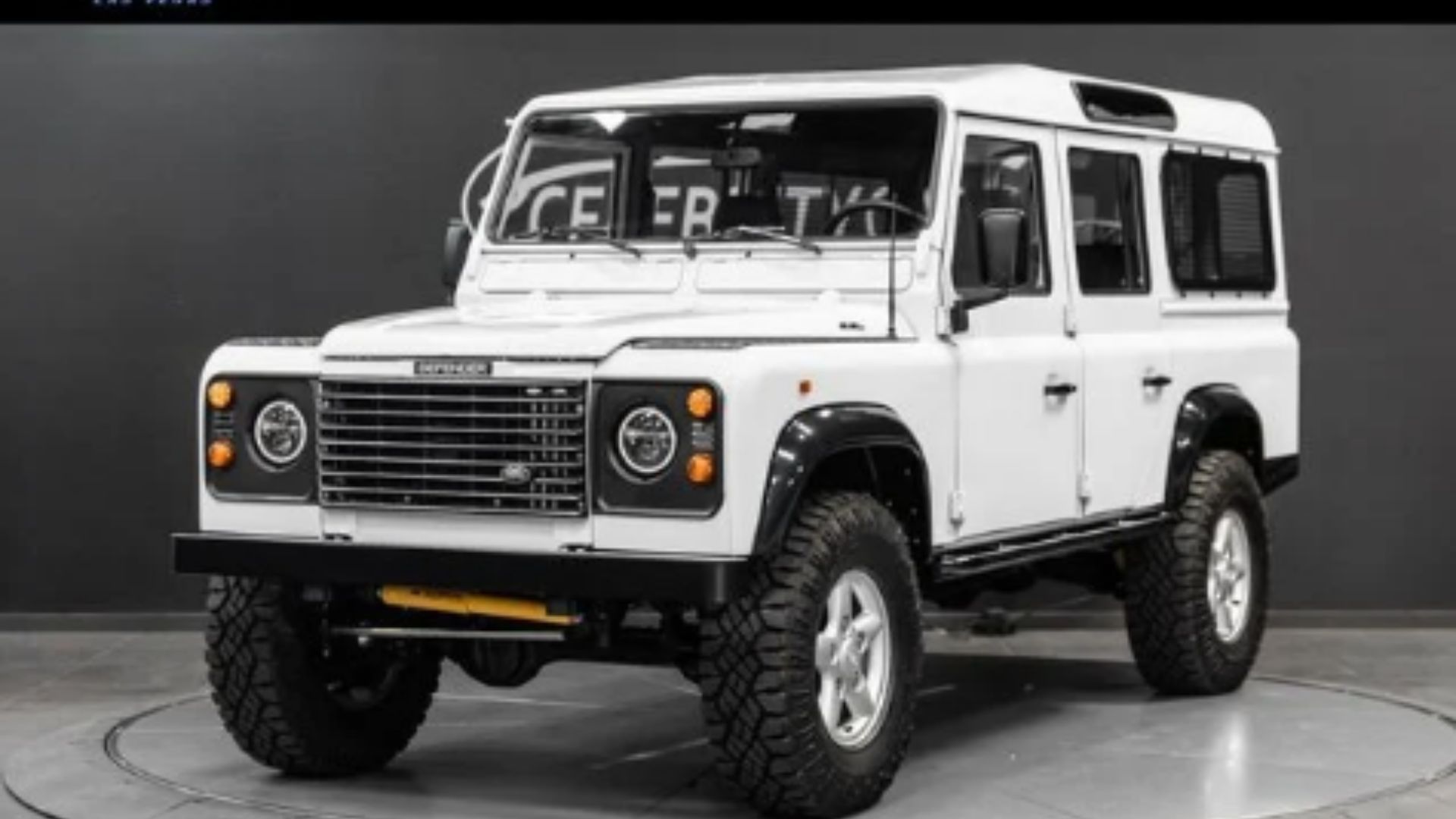 Right off the bat, you can see this is not a tiny off-roader, but instead there are four doors and a large cargo area for throwing all your gear during adventure time. Fresh white paint means this Defender is looking nice and clean, plus there are new Goodyear Duratrack tires, a damage-free spare tire cover, nice wheels, and all the other trimmings you want.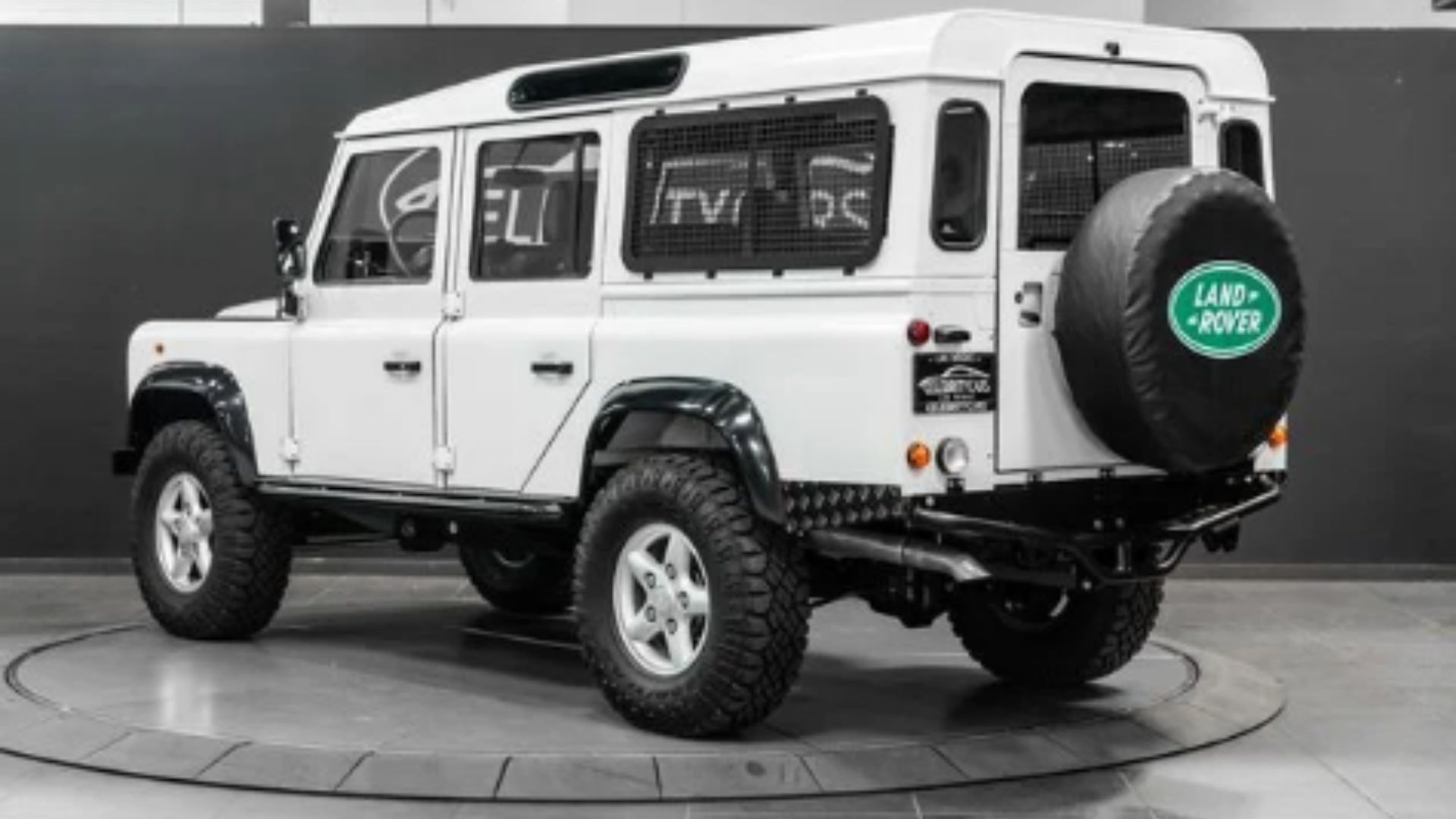 This Land Rover is packing some nice modifications. There's a 6.2-liter LS V8 swapped in, so you enjoy reliable American power to the tune of about 400-horsepower. That's a huge power bumper versus the original setup and you definitely can feel the difference, including when merging into freeway traffic or climbing a steep hill. A six-speed 6L80 automatic transmission with tap shift makes handling this beast pretty easy, too.
Performance doesn't end there, since this Defender wears all-new nitrogen shocks, so it's ready to hit the trail. It's also outfitted with four-wheel disc brakes, a new brake booster, and LED headlights for better visibility at night.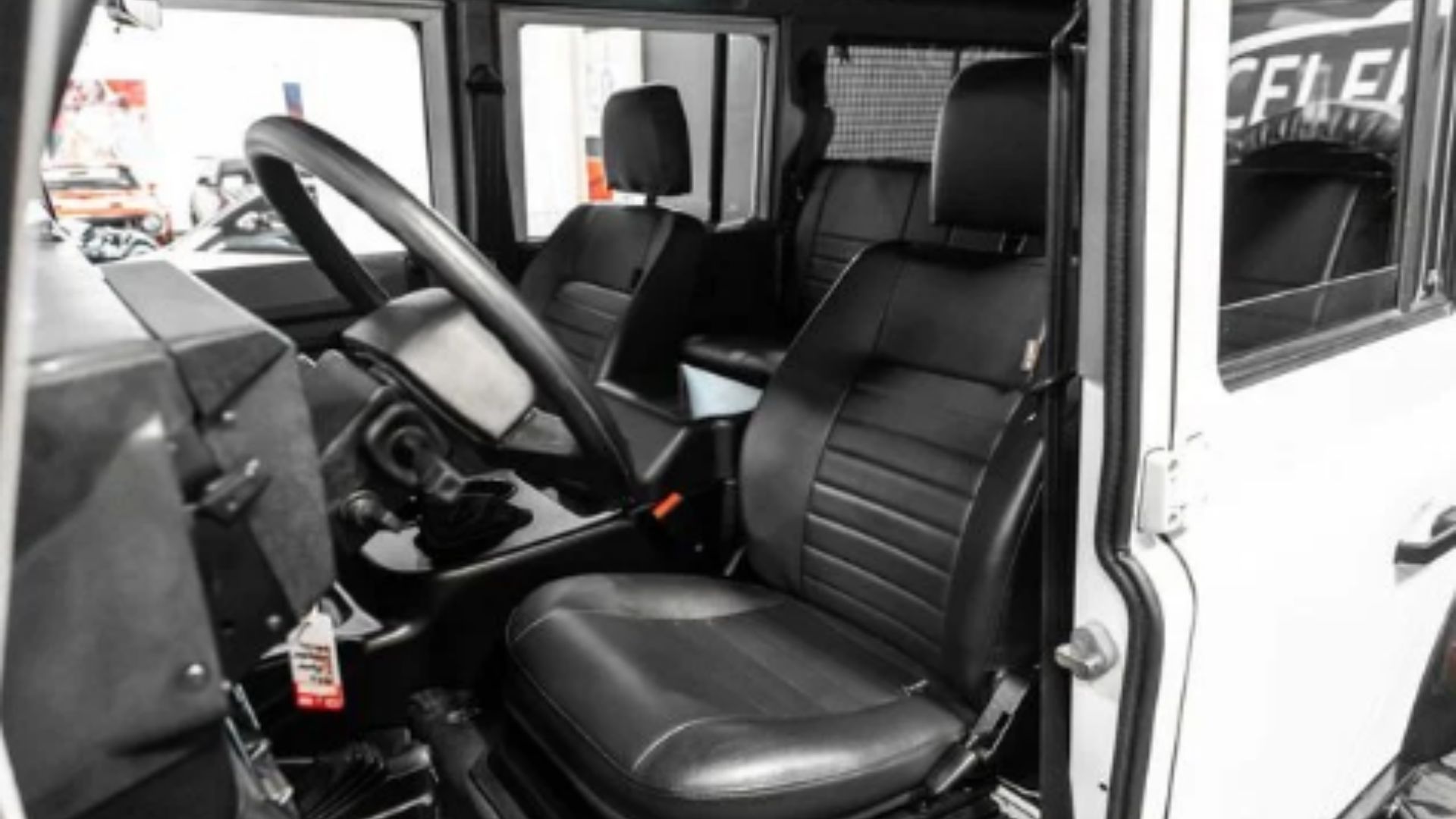 The black interior is nice and clean with fresh upholstery and other new treatments. Plus, it's packed with all the conveniences you want like air conditioning, a Dakota digital dash, and a backup camera. With new door seals, you enjoy greater comfort in all conditions.
An adventure rig with some nice perks and loads of power, this 1994 Land Rover Defender is a real gem. Get in touch with Celebrity Cars for details.