That's right, this thing is completely stock.
---
The 1990s were a great time for anyone in the United States who loved Japanese sports cars. There were several great examples to pick from, but this 1990 Nissan 300ZX Turbo would've been considered one of the better options. Unfortunately, by the late 1990s and early 2000s many of these highly advanced Nissan Zs had strange, often completely impractical mods installed, the factory gear often carelessly thrown away. That youthful stupidity means that today it's difficult to find a clean, completely stock Nissan 300ZX like this one from Raleigh Classic Car Auctions.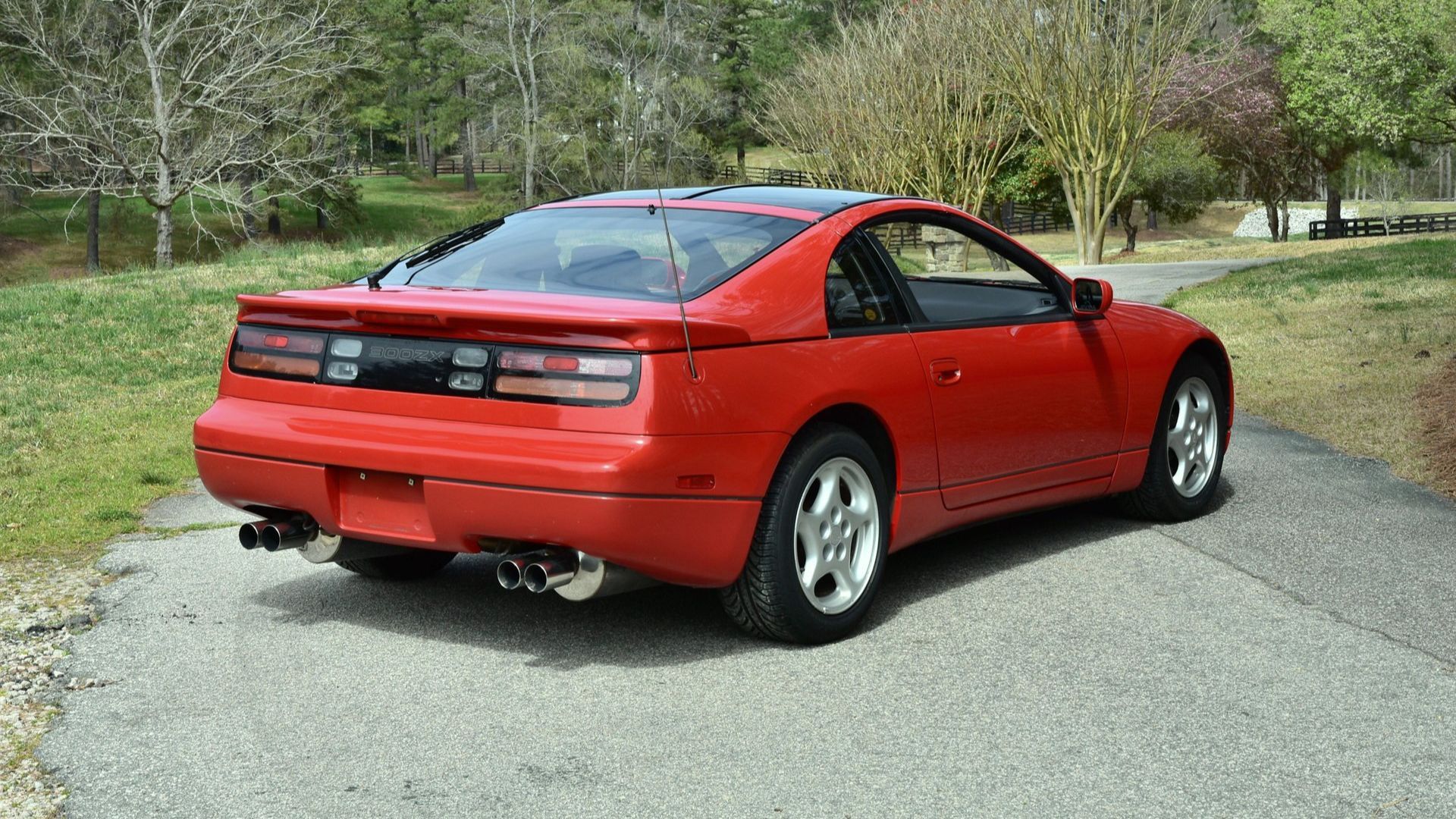 Under the hood you'll find the original 3.0-liter twin-turbo V6 Nissan installed in the factory. It's rated at 300-horsepower, which was a lot for back in the day. A five-speed manual means you have loads of control over how this car drives, making it far more fun.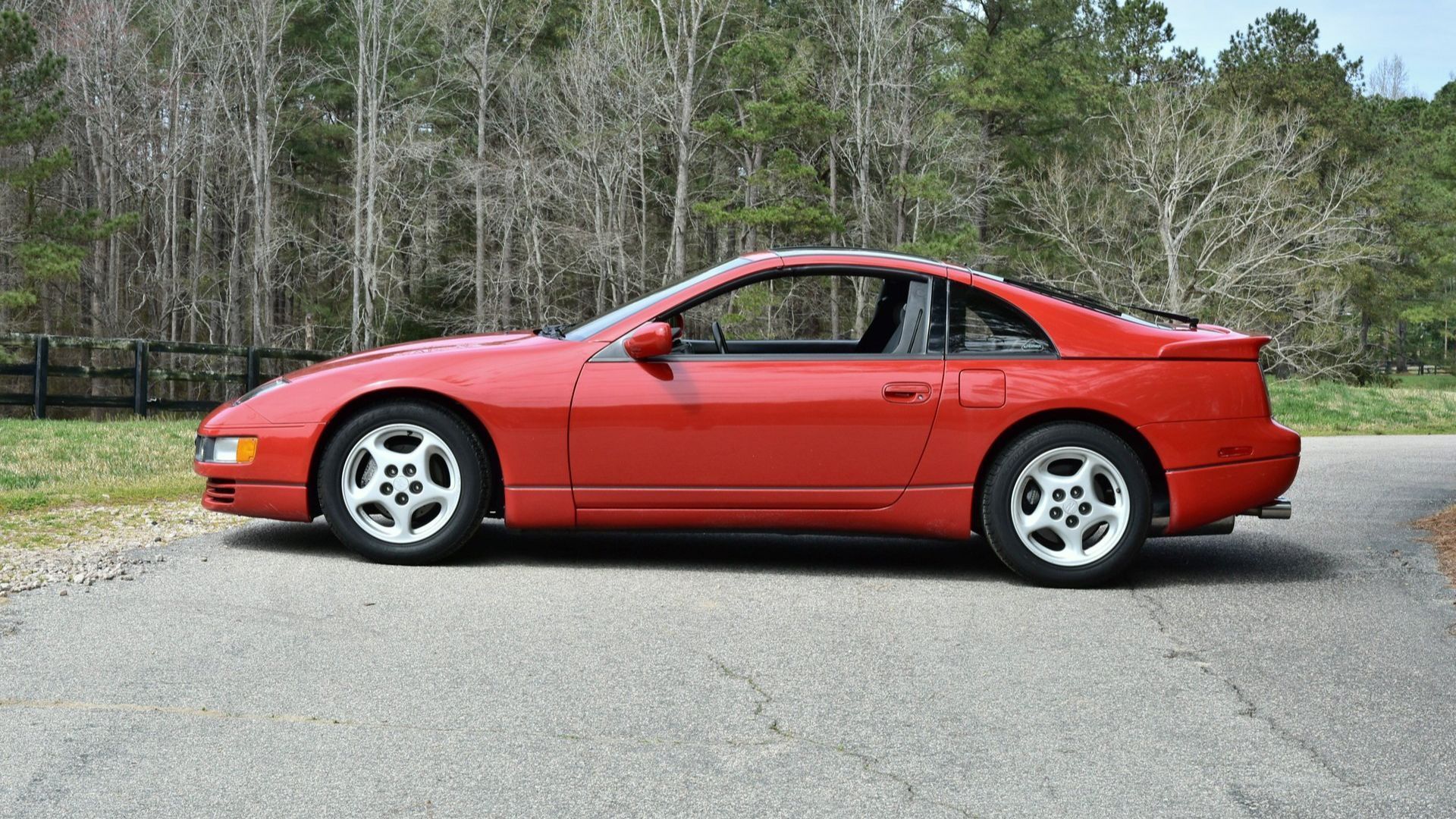 That Aztec Red you see gracing the seemingly perfect body panels is being advertised as the original coat of paint, amazingly enough. It has a nice, deep shine so it's impressive. OE wheels and trim pieces also are on the exterior.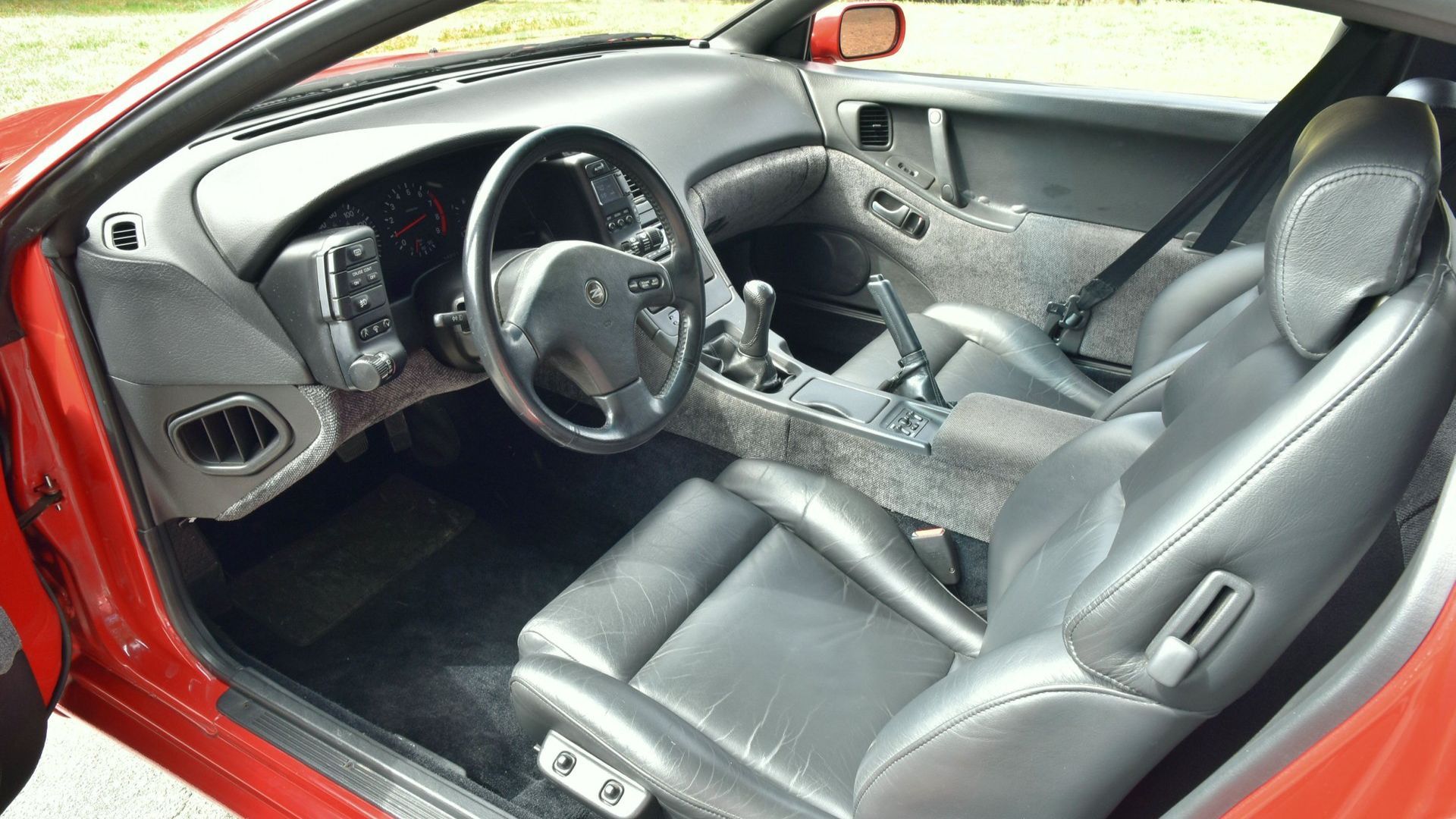 Open either door and you're presented with the original black leather which looks amazing for being about three decades old. All the switches, gauges, the steering wheel, shifter knob, and everything else Nissan put on this car when it was new is still there.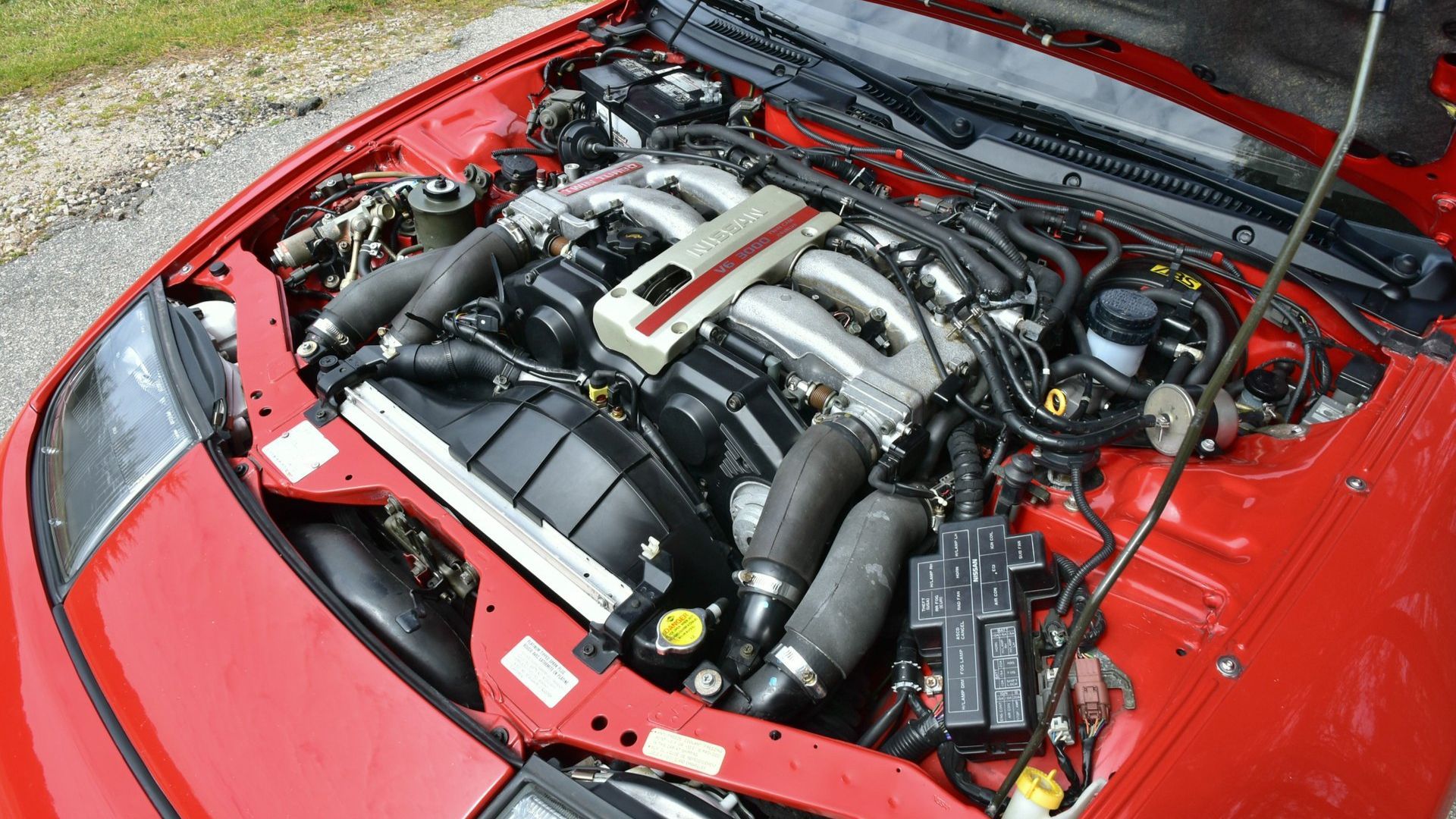 With just 38,801 miles on the odometer, it's obvious why this Nissan Z looks so good for its age. Some great features are included on it, like the T-bar roof with glass panels everyone seems to love, plus power windows/locks, and speed-sensitive steering. There's even a switch to adjust the shock absorber damping rate, something you didn't see on many cars for the 1990 model year.
This Nissan 300ZX Turbo is one of many cars available to bid on through Raleigh Classic Car Auctions. If you're looking to free up some garage space, know that you can also consignyour current vehicle.