This SUV is a great utilitarian vehicle with engine performance and style to match.
---
Toyota has created many utility and offroading vehicles, including models like the Hilux, Tundra, Tacoma, Highlander, and 4Runner. Amongst other models, the FJ40 was an exceptionally sturdy SUV focused on high versatility and style. Under the bodies of these models, most will find some massive offroading tires and high-riding suspension. With a few modifications, you can turn one of these cars into a mighty competitor on the offroading track. That makes these vehicles so popular in the automotive enthusiast community; they simply carry the weight of dedicated Japanese design and engineering to create a capable and versatile utility vehicle.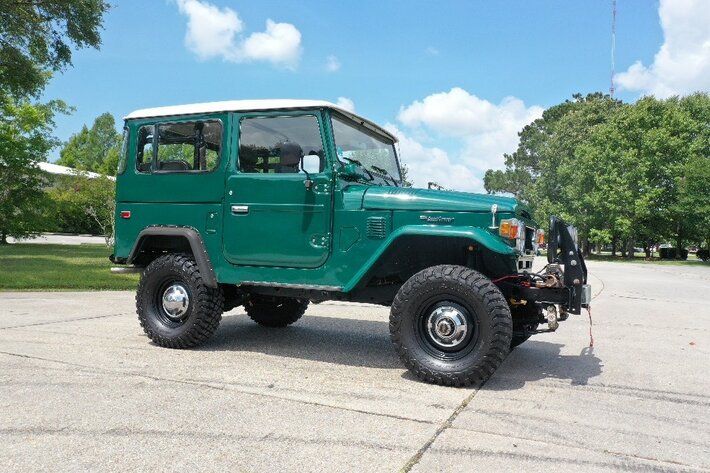 This particular FJ40 is a masterpiece of innovation as the exterior features design language you wouldn't expect to see on an older SUV. Some of these things include the wide fenders and massive mud tires, which appear to be part of the all-terrain sector. These features combine to make the FJ40 a great candidate for any automotive enthusiast passionate about adventure. In addition, according to some badging on the vehicle's rear, this truck also has a four-wheel-drive system which adds even more to the utility. With these options, you won't have much trouble towing, hauling, or offroading in this 1977 FJ40.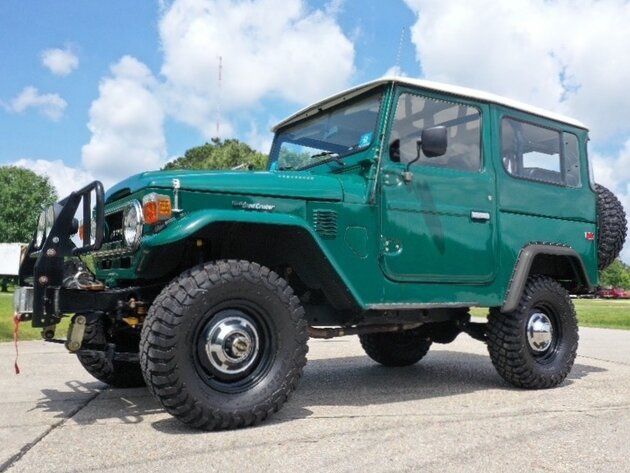 Under the hood, you'll find a substantial 4.2-liter inline-six engine that helps the vehicle achieve impressive horsepower and torque figures. All that power is sent through a four-speed manual transmission, making driving and power transfer an enjoyable experience. Another feature whose contribution to the drive cannot be understated is the soft-top. This option allows the driver and passengers to feel the breeze while driving through beaches, jungles, and roadways on a hot summer day. Indeed, this is a classic vehicle that you can have a lot of fun with, which makes it a good option for your next automotive purchase.