This great example is selling at No Reserve!
---
Originating from Southern California, this 1975 Porsche 911S Coupe first graced the roads under the ownership of an aerospace scientist. Its legacy stretched until 2020 when it was acquired posthumously by the present dealer. With its timeless Black over Midnight finish, the vehicle boasts 15″ Fuchs wheels, traditional cloth seat upholstery, and the original Blaupunkt cassette stereo, capturing the essence of its era.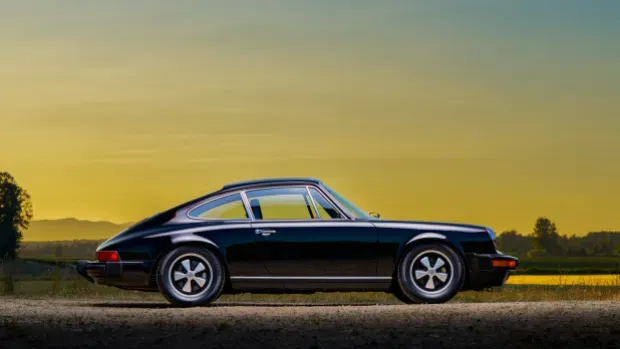 Following its acquisition, around $60k has been invested in mechanical rejuvenation. This includes comprehensive rebuilds of its fuel-injected 2.7L flat-six heart and the accompanying five-speed manual transaxle. Key maintenance activities encompassed the refurbishment of the front brake calipers, cleaning and updating the oil tank, and fitting SSI heat exchangers. The car further saw replacement of struts, ball joints, and brake lines, amongst other detailed work documented below. Now available for purchase with no reserve, the car comes with recent service documents, a toolkit, and a pristine Oregon title.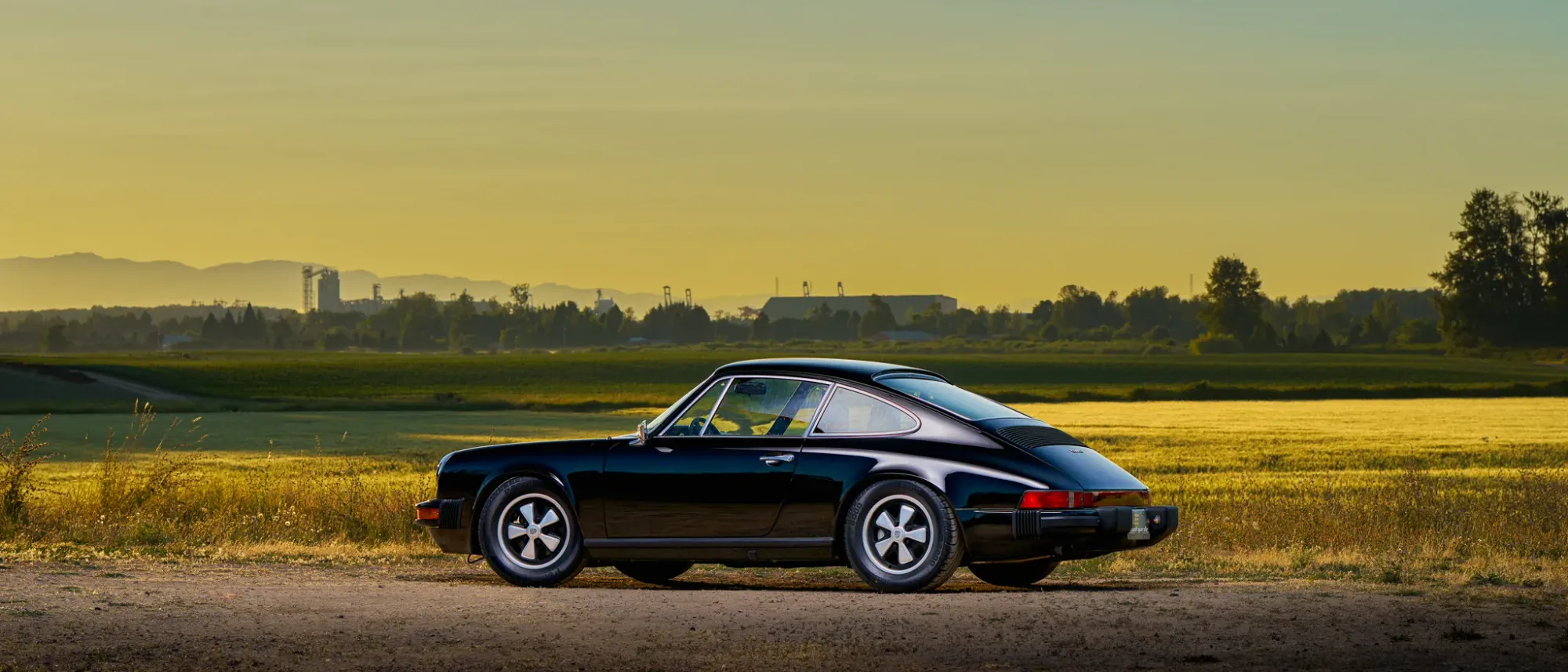 Crafted in September 1974, its black factory finish remains impeccably intact. US-centric features such as the "sugar scoop" headlight rings add to its charm. Not to overlook the singular sideview mirror and the unique pop-out rear quarter windows.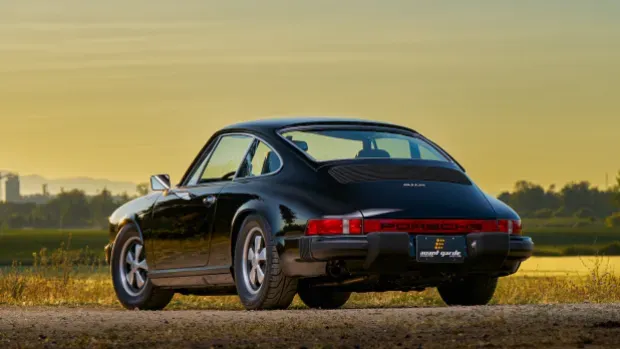 The car's paintwork integrity has been verified by meter readings, registering between 2.8 and 5.18 mils. Recent paintless dent amendments grace the front fender and left door, with the vehicle's visual splendor captured in an accompanying gallery.
The iconic 15″ Fuchs alloy wheels, revitalized by Fuchs, wear 215/60 Pirelli P6000 tires dated between 2021 and 2022. The vented disc brakes have undergone recent maintenance, including front caliper rebuilds. The addition of Bilstein struts, alongside the sway bar bushings, ball joints, and brake line replacements, ensures a seamless driving experience.
Stepping inside reveals front seats adorned in Midnight cloth with patterned inserts. The folding rear seats contrast with a Midnight leather finish. Interior highlights include an analog clock, Blaupunkt AM/FM/cassette stereo, and a functional heated rear window.
The cabin is completed with a four-spoke steering wheel, enveloping VDO instruments such as a 150-mph speedometer and centrally placed tachometer. The odometer showcases a modest 61k miles, with just 200 miles added by the current custodian.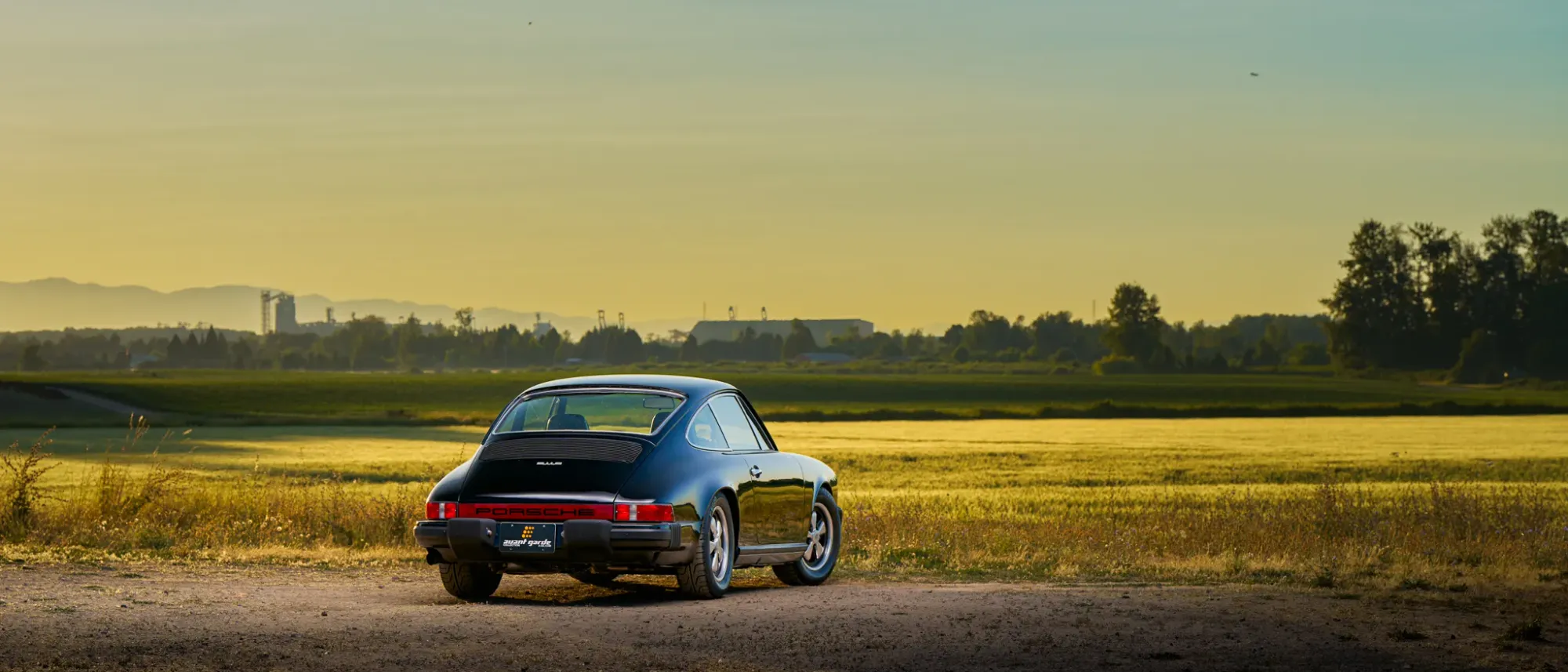 Powering this masterpiece is the 2.7-liter flat-six, enhanced with Bosch K-Jetronic fuel injection. The recent engine refurbishment saw the integration of an advanced fan, Carrera-style tensioners, and more. The engine's overhaul is detailed in provided photographs, as are the revamps done to the five-speed manual transaxle.
The owner of this awesome 911 was instrumental in the Apollo program and was part of the team that created the weather satellite system we use today. The gentlemen maintained the car fastidiously and owned it from new until 2020. Additionally, this car's owner went on to win several games of Jeopardy. This 911 is truly a smart buy!
Avant-Garde is well-known as an award-winning, top seller (@911r ) on Bring a Trailer. We provide turnkey auction management for our clients. Avant-Garde presents cars in an unparalleled fashion, with a comprehensive history, descriptions, photos, and video for each vehicle. We want to put buyers in the virtual driver's seat so they can experience a vehicle as if they were present, giving them confidence in their purchase.