It makes sense that this car was the perfect car for racing legend Leo Kinnunen.
---
Since 1963, the Porsche 911 has been the first name in the performance and road racing community. It sported an incredibly lightweight chassis, a rear-engine design, and insanely well-dialed suspension. Horsepower and torque were not the car's strong suit, but the title of highest power usually goes to American vehicles anyways. So instead, vehicles like the 911 were built to use every bit of their strength to create a raw driving experience. This was done by combining the knowledge of Germany's best engineers to focus on handling, which eventually led to a car that felt genuinely alive in its own right.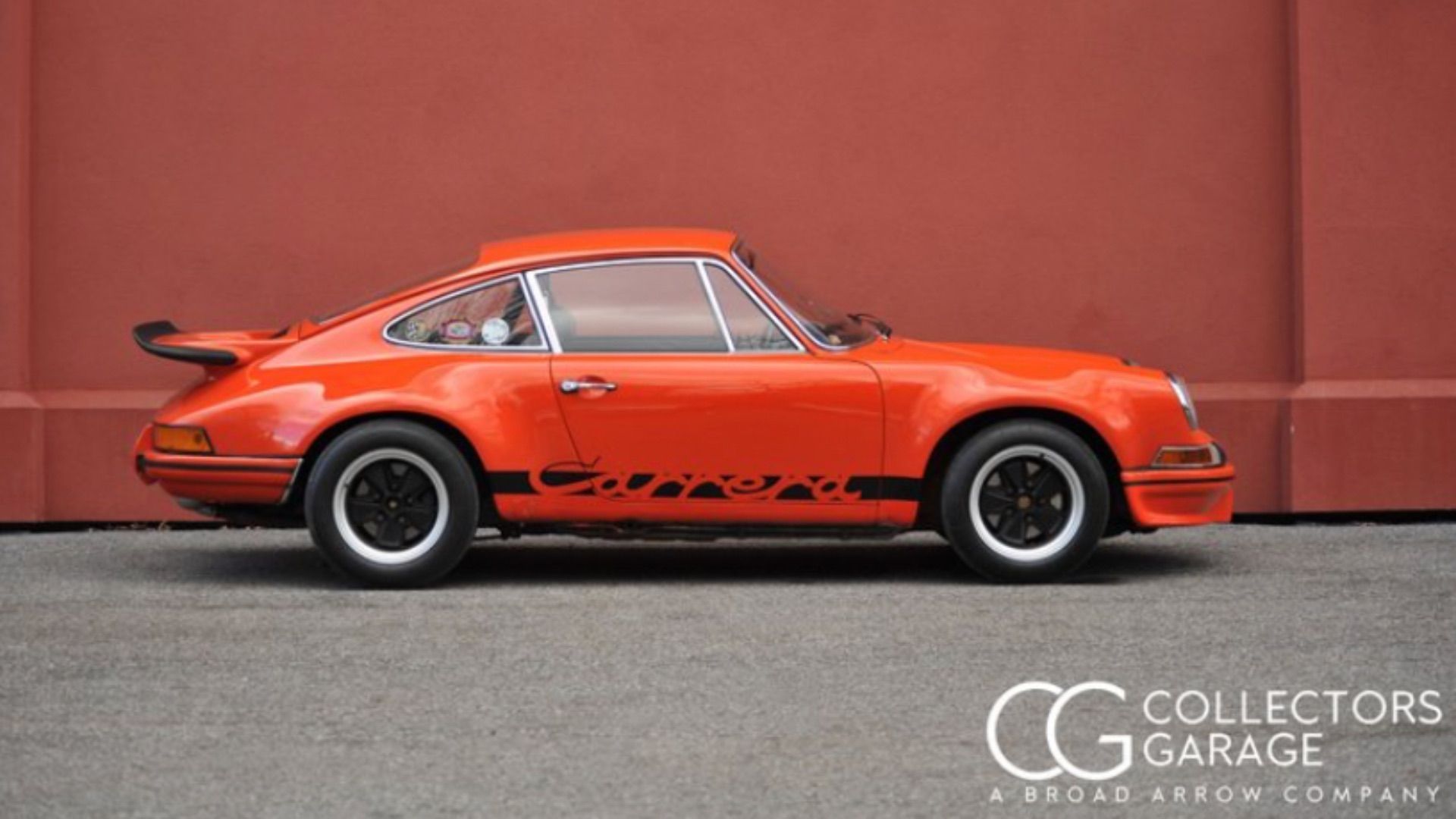 This particular car is stunning for its performance and exterior styling, which is the perfect combination of boastful and function-based. Appealing to the eyes of on-lookers everywhere is an attractive orange paint that contrasts the black racing stripes and lettering. It's hard to believe that this Porsche 911 Carrera RS was made in 1973 because of the elegant styling and avant-garde performance decals. But, of course, this is easily verifiable with the chassis number, which shows you exactly why the car is going for over $1.6million. For 49 years, this car has been meticulously cared for by a very respected figure within the racing industry, Leo Kinnunen.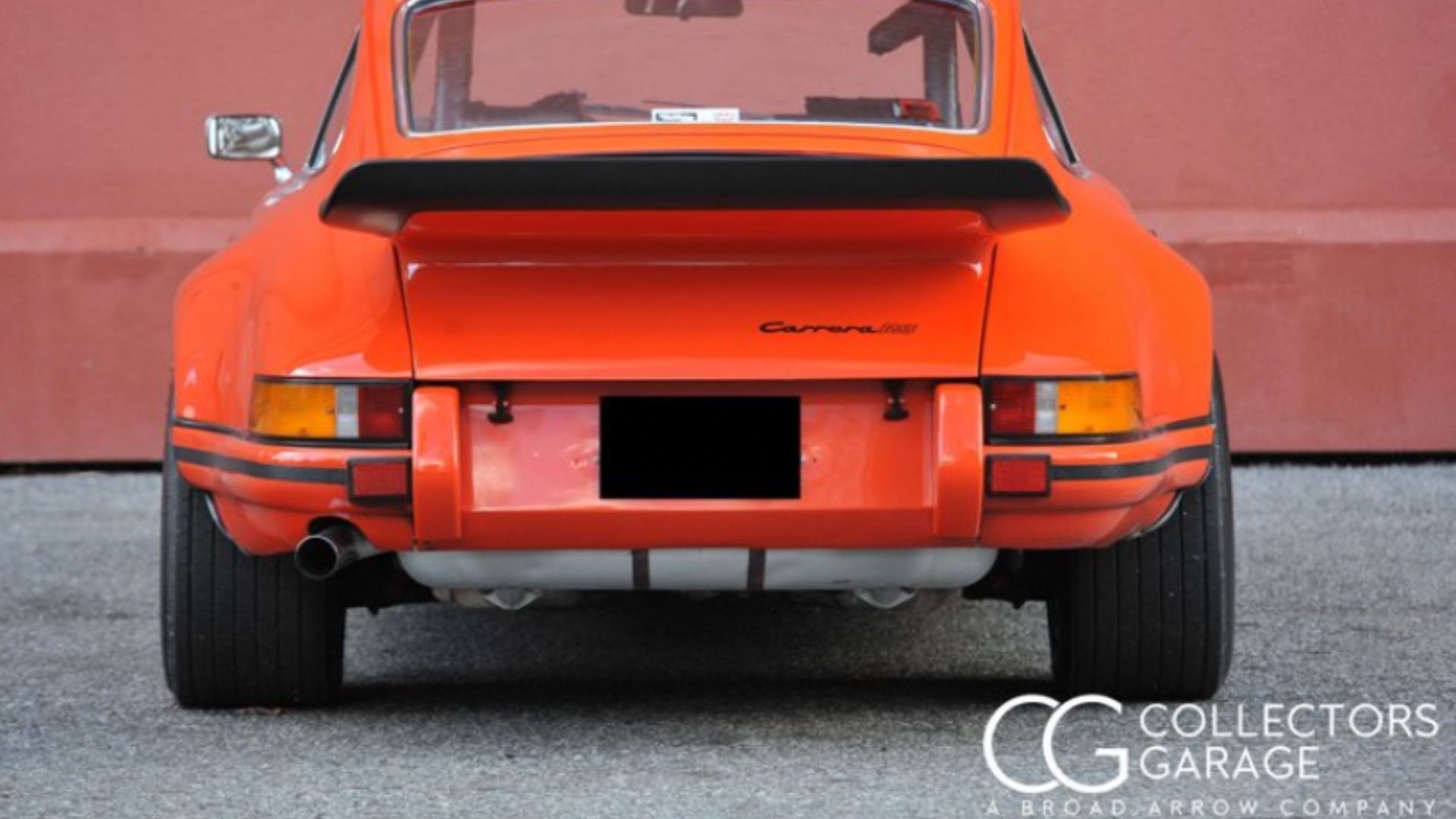 With such an incredible driver behind the wheel, one would expect some unbelievable performance from this little racing machine. Of course, you'd be right. This car roared past cars with far more horsepower than the Porsche's 235 horsepower like a vicious honey badger. This car was the fastest 911 model produced, which made it the perfect choice for the racing champion. That's precisely why this car has 65,300 miles on the odometer, it was meant to be driven, and now that job will go to a new enthusiast with the strength to push this incredible Porsche beast to its limits.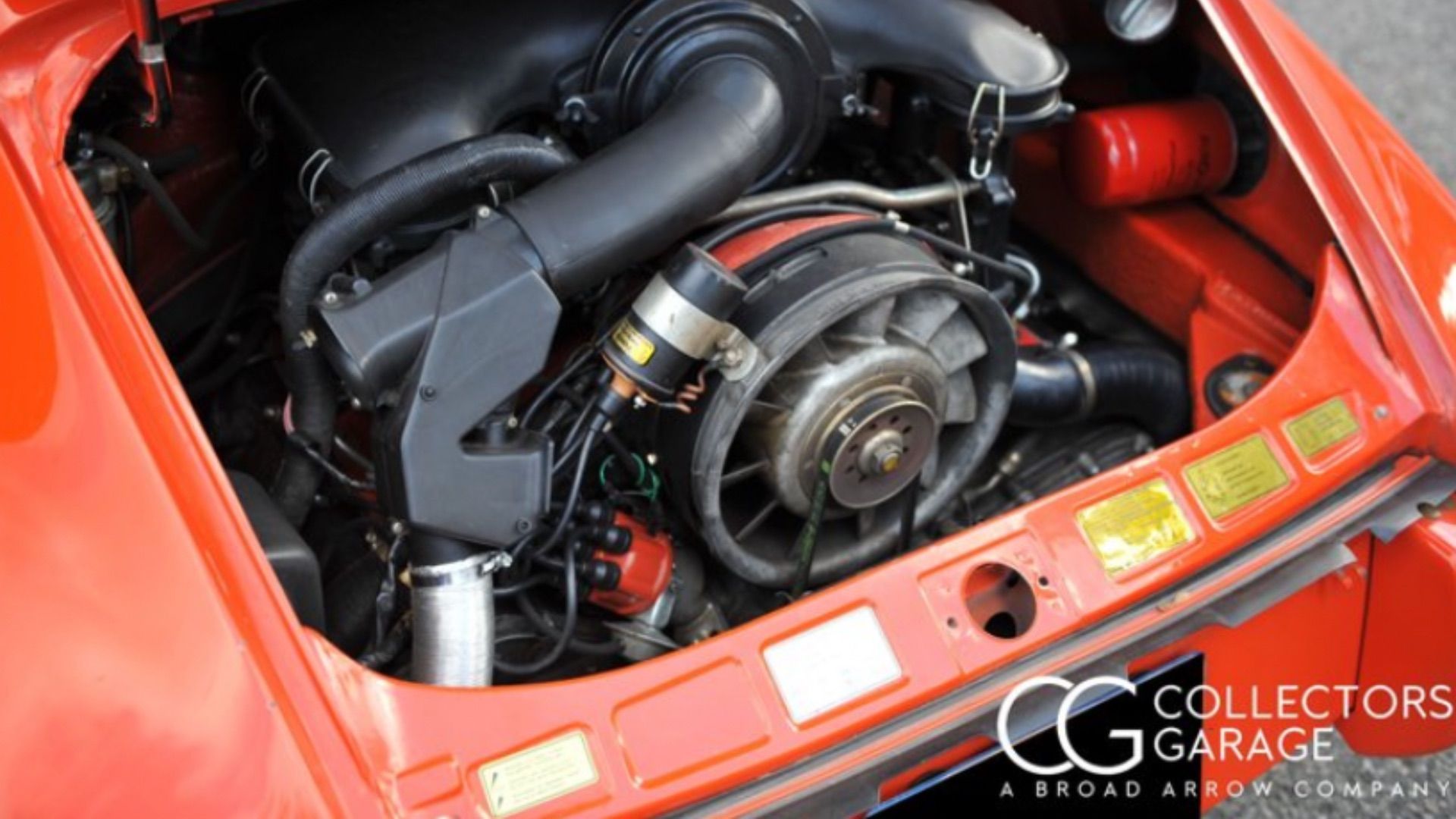 Broad Arrow Group, Inc. ("Broad Arrow Group") and its subsidiaries, Broad Arrow Auctions, Broad Arrow Capital and Collectors Garage represent the collective vision of its founders, team members, and partners — to be the best advisor, marketplace, and financier for car collectors, with integrity, trust, and innovation. Broad Arrow Group is a holding company founded to develop and operate a portfolio of businesses and brands that address the needs of various segments of the collector car market and to transform the collector car industry. Learn more at www.broadarrowgroup.com