This 400 ci V8 engine is capable of more than 300 horsepower and now seeks a new owner to push it to the limits.
---
The Pontiac GTO has long been regarded as the first muscle car ever to hit the American asphalt as it combined a gigantic V8 engine with the body and chassis of a smaller car than the full-sized racers of the time. This decision was made shortly after the GM ban on racing which the Pontiac designers immediately ignored because of their long-standing name as GM's performance wing. But, as we all know, this birthed a movement across the nation which would later be known as the first muscle car revolution or muscle car movement. Everything from the powerhouse to the exterior design of these cars was brand new to the nation's people, who would go on to hold these vehicles on a pedestal as the epitome of American automotive passion.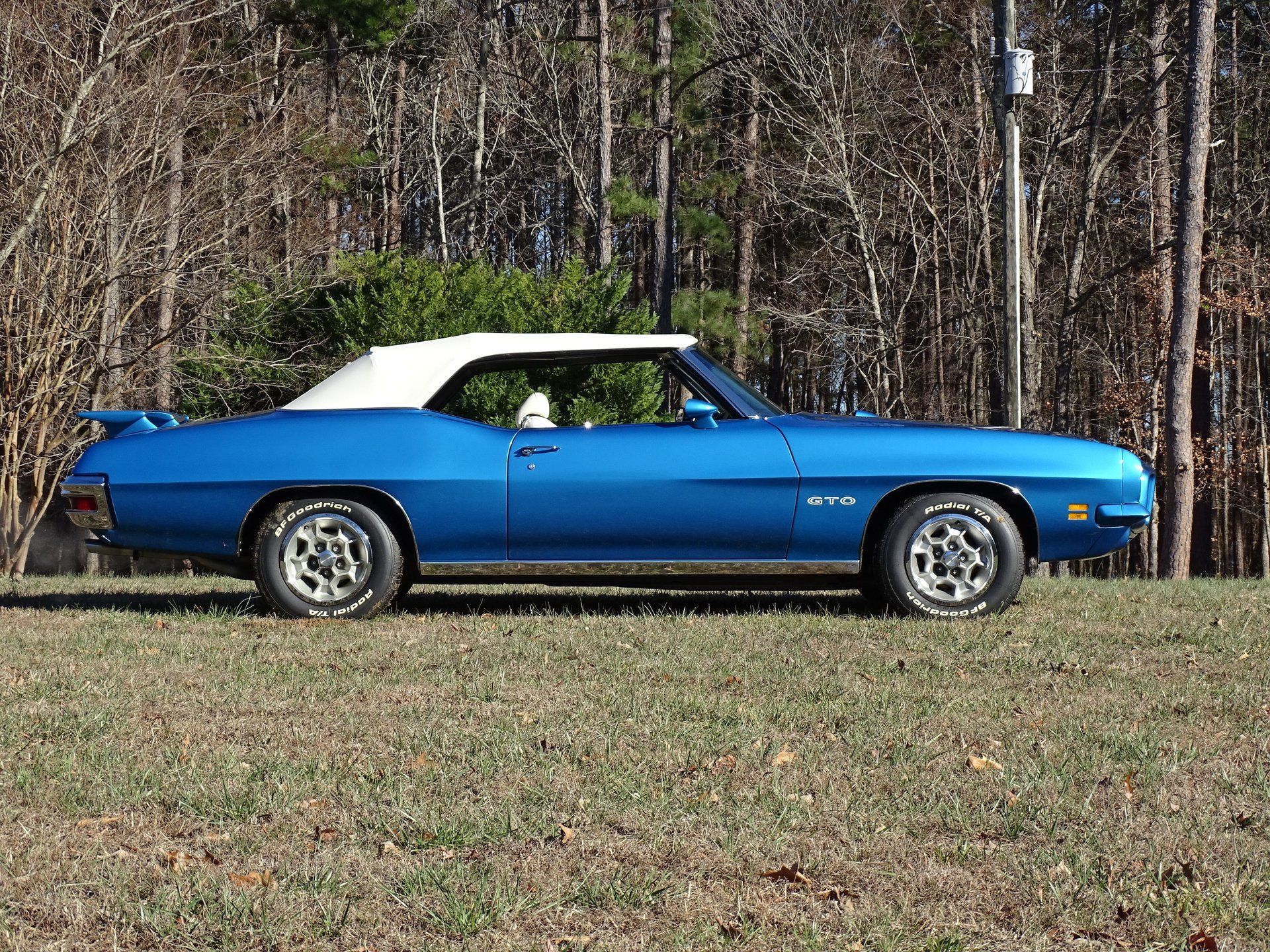 This particular Pontiac is the perfect example of extreme love for all things automotive as it sports a massive 400 ci V8 engine under the hood. That high-performance V8 was the ideal power plant for this car as even the hood was designed to shovel in more air with the RAM Air package. This performance adds up to an incredible output of 300 horsepower, which was more than enough to beat all competition at the time. This power is transferred through a Turbo 400 automatic transmission that sends the power to its final destination at the 3.55 rear axle.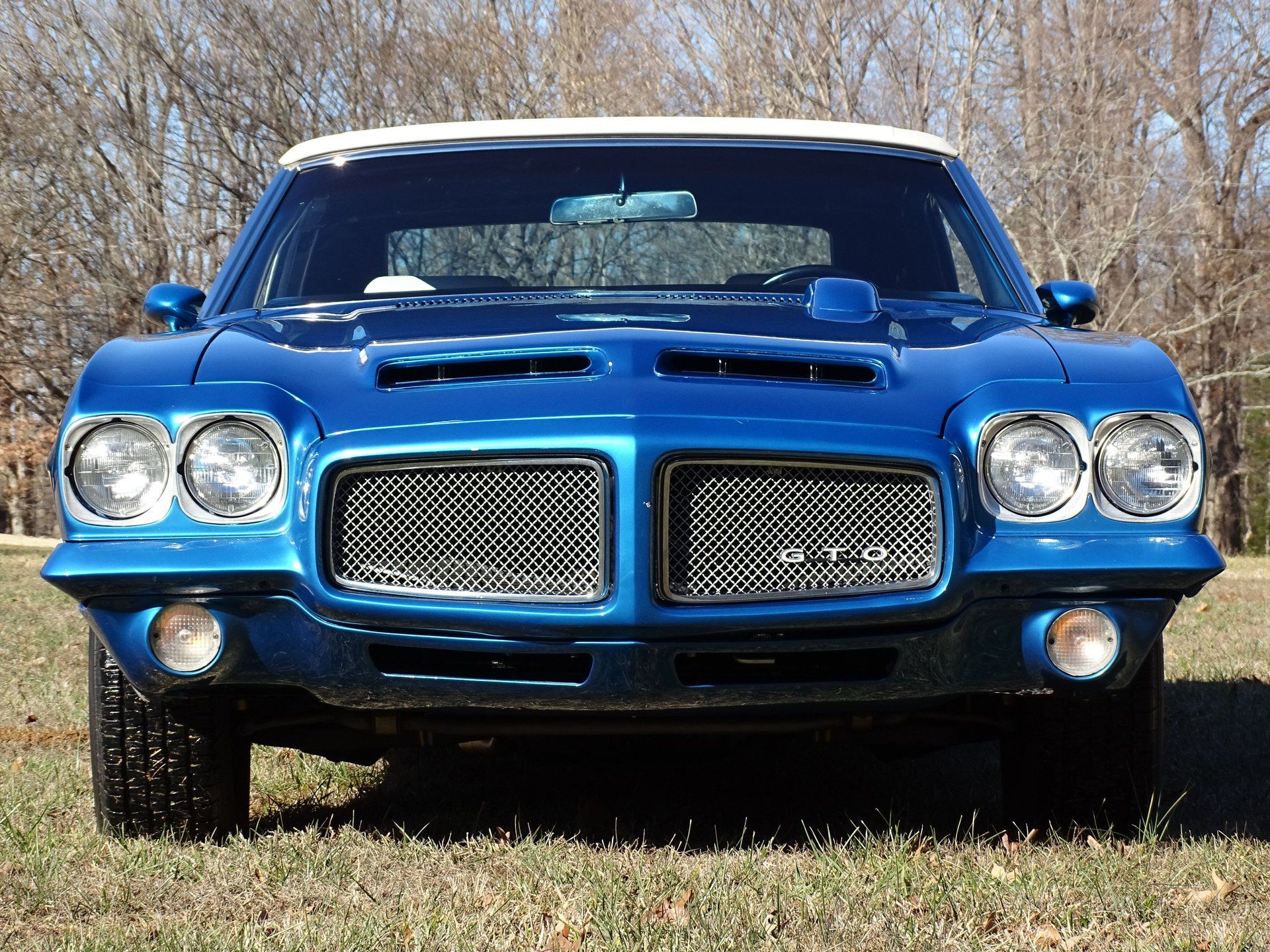 The final piece to this incredible automotive puzzle is the exterior and interior styling, a unique style as it is a model from 1971. You'll notice that this car is a convertible, of which only 678 cars were made, which makes it one of the lowest production American models ever to drive. On top of that, you have the blue paint that coats the car's body. The interior is a black carpeted area with white leather seats, which match the top exceptionally well. It is clear that this is one of the most beautiful and tastefully designed American muscle cars of the 1970s, and it could be yours.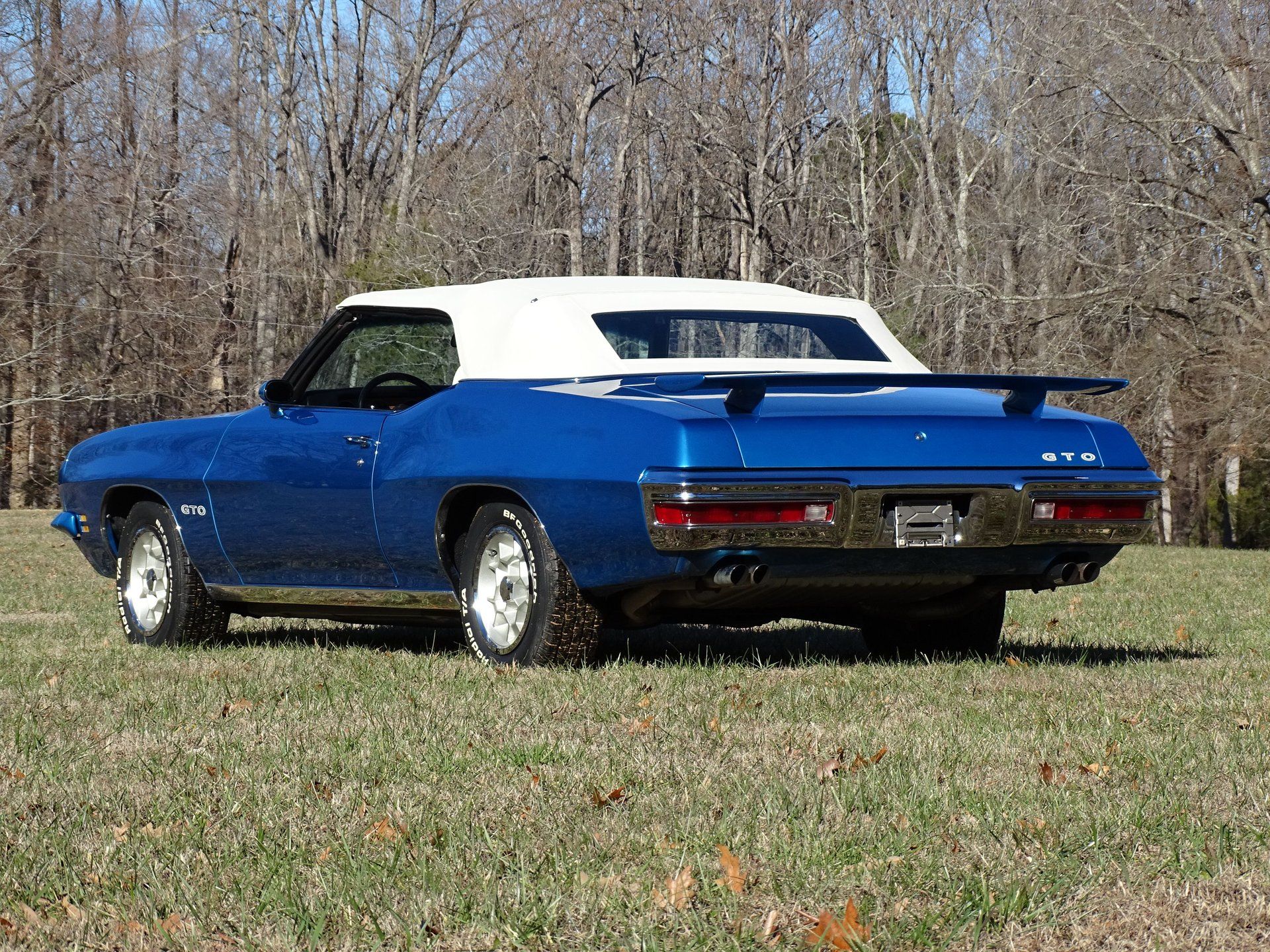 This vehicle and many more will be sold at The Raleigh Classic's Spring Sale on May 6th & 7th. Please visit https://www.raleighclassic.com to learn more and save on bidder registration.