This American classic is currently up for bids.
---
As American as apple pie, one can only feel free when behind the wheel of a classic Ford Mustang convertible on a beautiful, sunny day. This old-school pony will have you looking forward to taking the scenic long way home. Being offered through Awesome Joe's Auctions, this 1970 Ford Mustang convertible is up for grabs with a current $16,000 bid with 4 days left.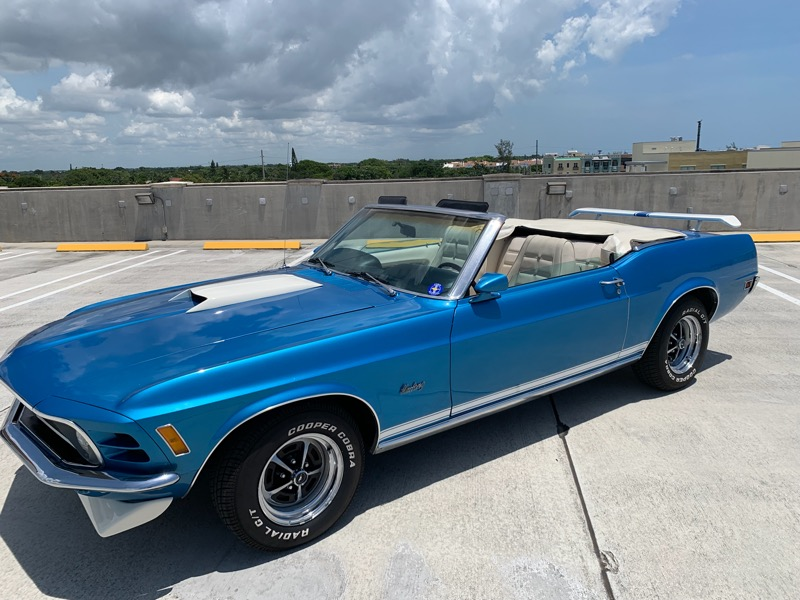 Finished in bright Grabber Blue with a power white ivory soft top with a matching boot, this classic Mustang convertible is in great condition according to the description provided by Awesome Joe's. Exterior-wise, this '70 Mustang features a front splitter, hood scoop, rear wing spoiler, custom GT stripes, and Magnum 500 wheels wrapped with white-letter tires.
Powering this vintage Mustang is a carburetor-fed 302-cubic-inch (5.0-liter) V8 engine with power shifted down to the rear wheels via an automatic transmission. A new radiator keeps the car cool and running smooth. power steering allows for easy maneuvering of those corners, and power brakes bring everything to a halt with ease. This beauty drives straight like an arrow.
Open the doors or drop the power top to reveal a white ivory interior that appears brand new. An upgraded Bluetooth radio can play your favorite tunes, and an air conditioning and heater keeps the cabin at a comfortable temperature no matter the time of year when the top is up.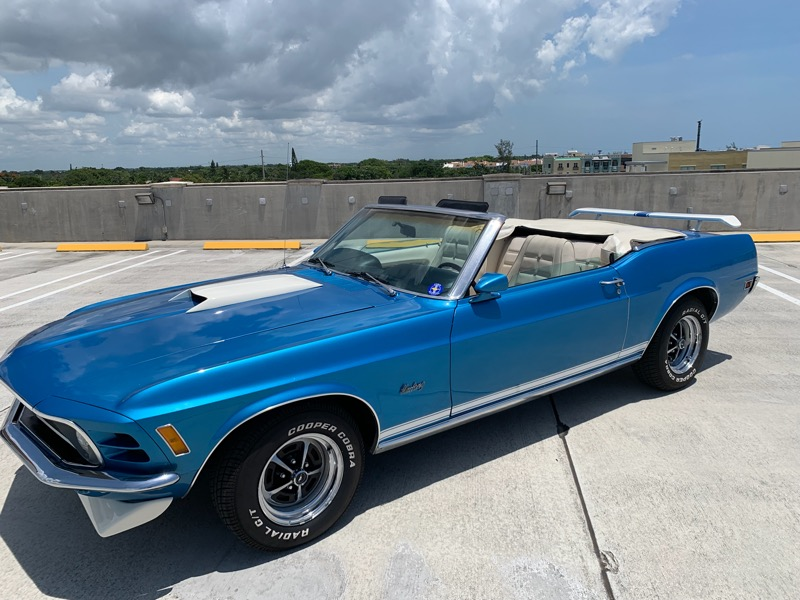 If you're in the market for a classic 1970 Ford Mustang convertible that will make cruising more enjoyable than ever, check out Awesome Joe's Auction and place your bid. As mentioned above, the car currently sits at a $16,000, and there are 4 days left to place that winning bid. Good luck!