Boss 429s don't trade hands often, and when they do, few are as nice as this one.
---
With its NASCAR engine and classic styling, the 1970 Ford Mustang Boss 429 is one of the most collectible Mustang of all time. Adding to this is the fact that only 500 Boss 429s were made in 1970, and this fully restored Grabber Blue example is the cream of the crop.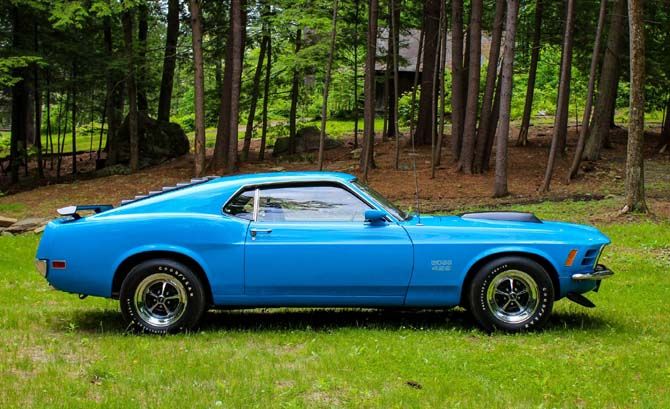 The highlight of the Mustang Boss 429 was the semi-hemispherical 429 cubic-inch V8 that was put in this car for homologation purposes. To compete in NASCAR, Ford had to build at least 500 production cars with this engine, and the Ford Mustang Boss 429 was born. This engine was topped with an aluminum intake and Holley four-barrel carburetor to produce what is commonly believed to be a severely underrated power output of 375 horsepower.
All 1970 Ford Mustang Boss 429s were completed by Kar Kraft and given separate serial numbers, and this one – KK no. 2371 – is just one of 194 Boss 429s painted in Grabber Blue, according to the car's accompanying Marti Report. In addition to the Marti Report, this Boss is also being sold with its original bill of sale and original build sheets. It will be hard finding a 1970 Ford Mustang Boss 429 that is as original and complete as this fully restored Mustang, which is accurate down to the mag wheels and Goodyear Polyglas tires.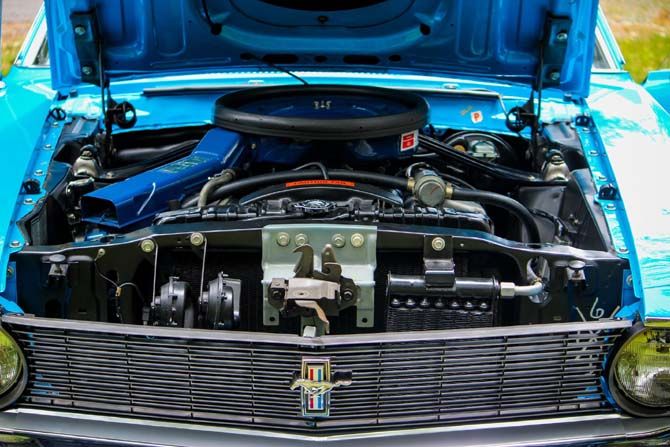 This rare 1970 Ford Mustang Boss 429 will definitely add value to any classic car collection, and it will be up for grabs during the Saratoga Motorcar Auction where it's expected to sell for between $300,000 and $325,000. The auction will be held at the Saratoga Auto Museum on September 18-19.