It's over 17 feet of drama, to be more precise.
---
As you likely already know, the late 1960s were high water mark for the American automotive landscape. Cars were big, used powerful V8s, and were all about good-looking style. While even at 17 feet 6 inches long, the Pontiac Grand Prix which was redesigned for 1969 wasn't the largest model in the brand's lineup, but it was big on dramatic flair. Plus, it holds the record of the longest hood in production car history. This 1969 Pontiac Grand Prix Model J hasn't been restored, so you get to enjoy the car just as it was made. It's being auctioned right now through Awesome Joe Auctions.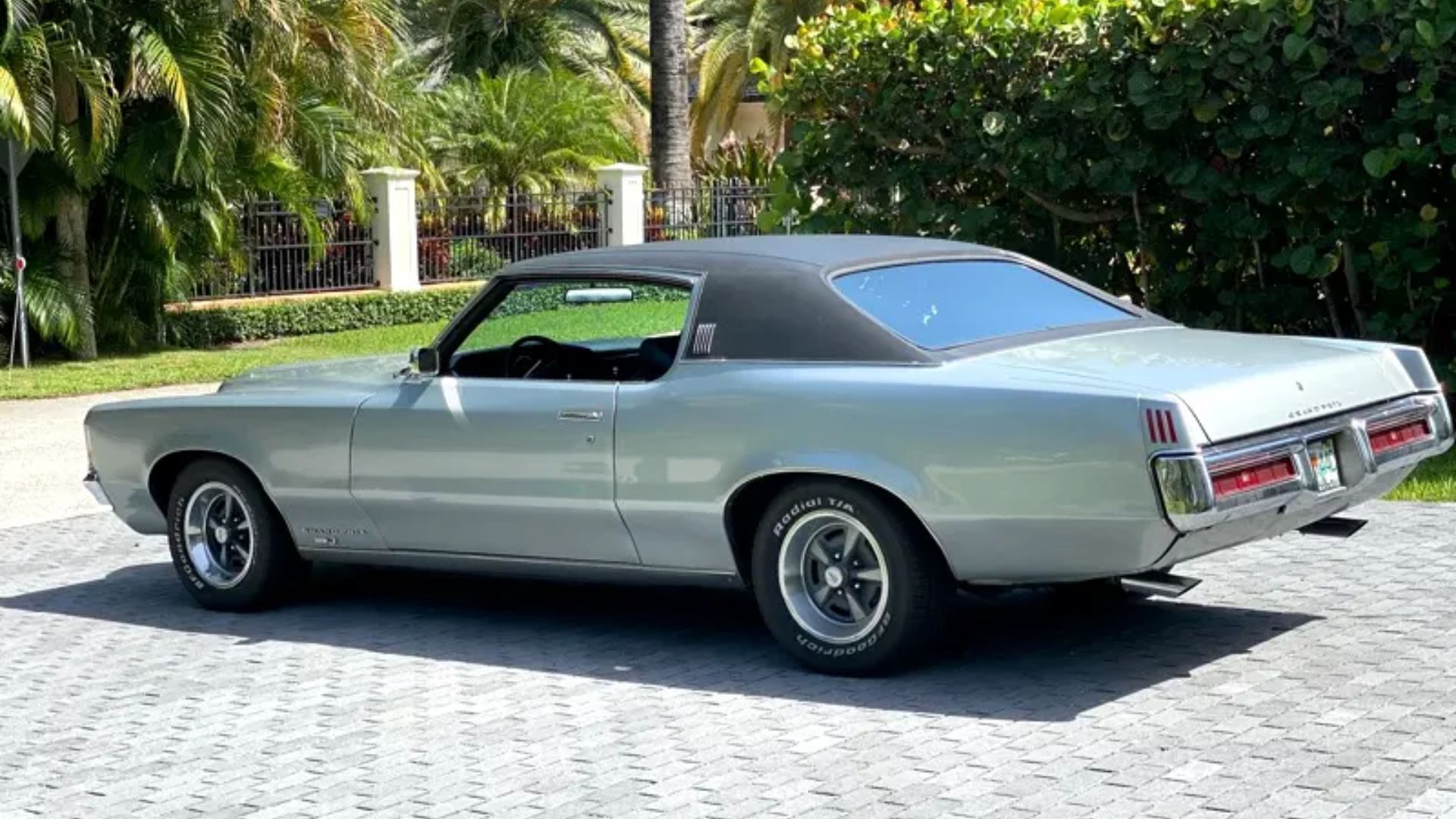 Straight, long body panels are graced by the original paint. A vinyl top is in good condition and is a factory option, adding to the style of this long coupe. Chrome Ridler wheels, while the factory original hubs are in the trunk.
To get this beast moving in a hurry there is a 400ci V8 kicking out 350-horsepower. An automatic transmission has been mated up to that engine, making this car more manageable. Plus you get to enjoy power steering and power brakes, making this machine far easier to handle than without. That all amounts to a nice dose of some American work ethic wrapped in a classy package.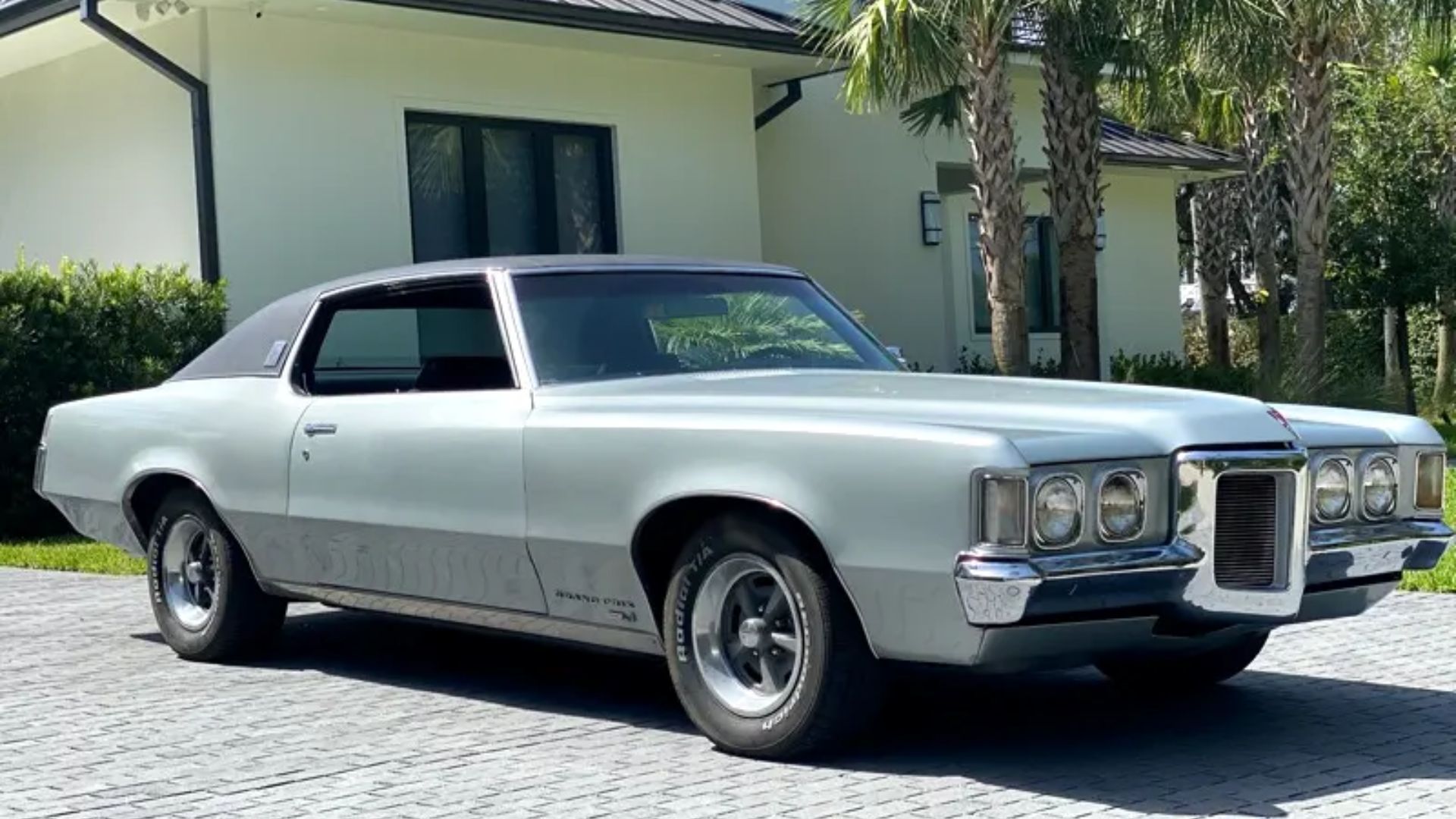 This Pontiac comes with some great factory options. You get the convenience of power windows instead of having to crank them open and closed, something we take for granted these days. There's also factory air conditioning so you can cruise in comfort on hot summer days while listening to the AM/FM radio. A tilt steering column helps with comfort.
If you're wondering who this 1969 Pontiac Grand Prix Model J looks so great without a restoration, know the seller states it has about 60,000 original miles, so it's been used sparingly during it's long and obviously posh life. Now it's your turn to create register to bid on this car before it's gone.
Also, know you can check out the other vehicles available through Awesome Joe Auctions.