Don't miss your chance to own this American legend.
---
The concept of the American pony car was built on the idea of taking what other countries were doing in Europe and giving it a distinctly American accent, that's code for making it better. Of course, this attitude doesn't stop at the border because the car we are talking about took the passion for being the best and applied it to its fellow American competition. Once described as "a small animal that eats Mustangs". If you haven't guessed by now, we're talking about the Chevrolet Camaro. More specifically, this is a 1967 Camaro RS/SS fully equipped with the RS package.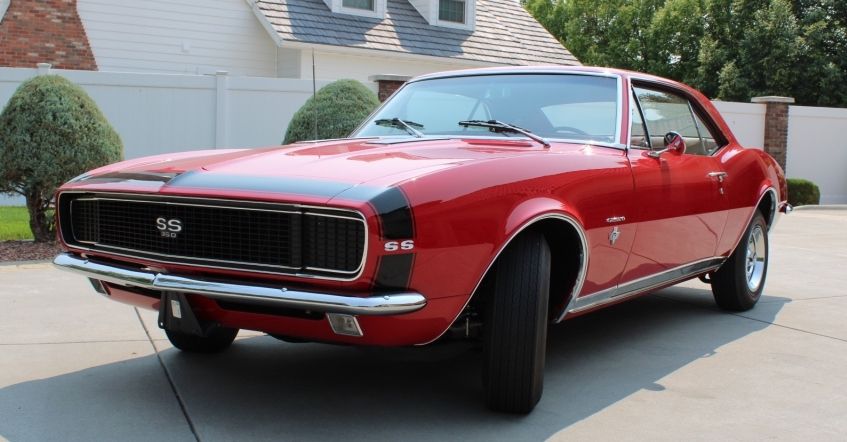 Under the hood sits an extremely potent engine first made available for the '67 production year, the 350 ci V8. This intense motor produces a wild 295 horsepower which is pushed through an extremely rare M-21 four-speed manual transmission which allows the driver to jerk through the gears with exceptional efficiency and violent grace. Other super scarce options include the manual quick-ratio steering and four-piston Corvette style disc brakes. All of that makes for an insanely powerful and high-performance pony car which makes it incredibly fun to drive. This Is usually expected with the Camaro nameplate but this car is inexplicably different.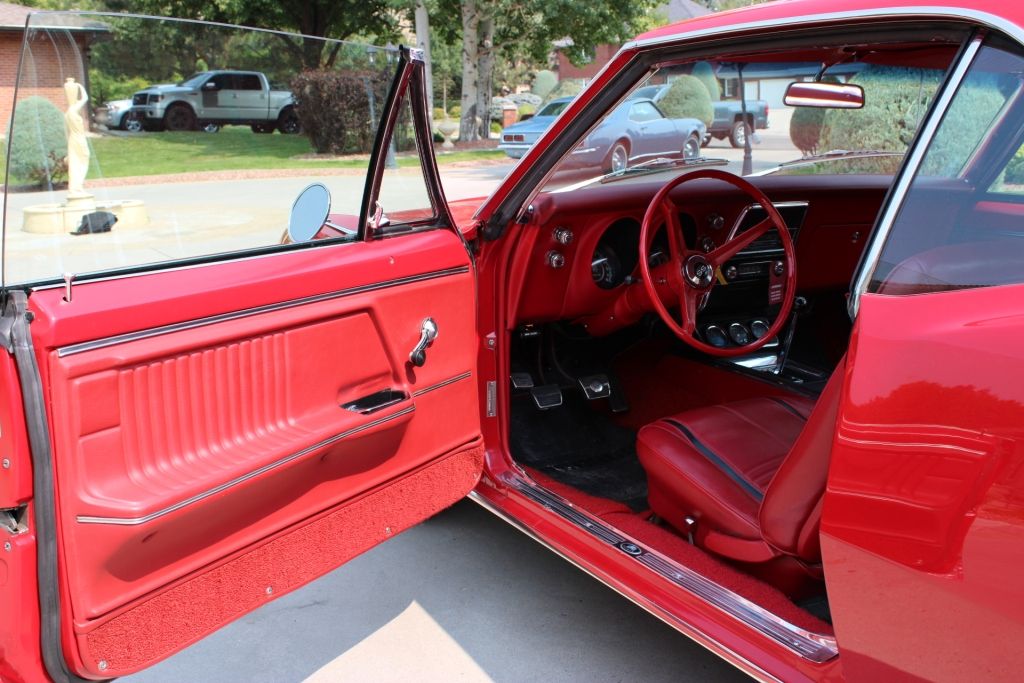 The exterior of the car is finished in the classic Cherry Red we all know and love which is perfectly accented by the extremely recognizable black stripe in the front. One of the most important pieces of a car's aesthetic is the wheels, luckily the classic chrome wheels still shine on and, to this day, give the car a distinctly classic look. Of course, the high praise of the Camaro is well deserved for what it is and people naturally flock towards these cars. This means that if you want to get your hands on this, you have to move quickly. This is the literal dream car of millions of Americans and it could be your if you get their first.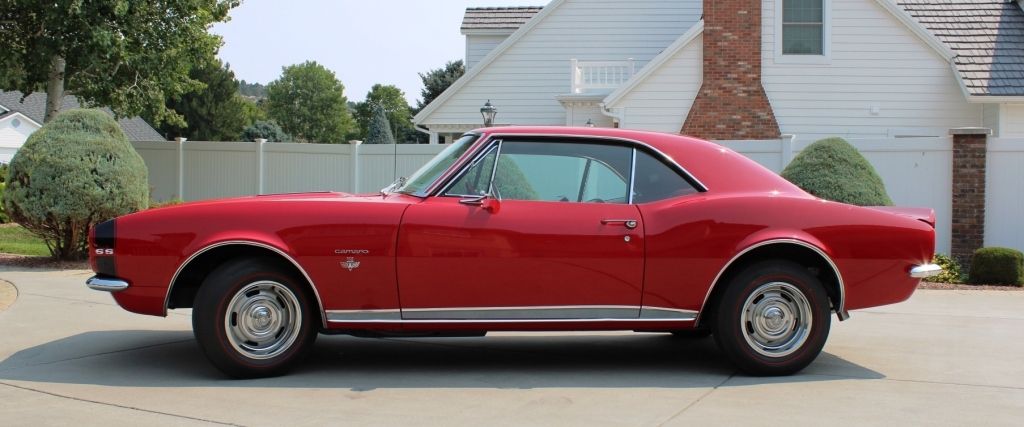 This is one of several great Camaros for sale at the Billing Auction. This car has been consigned to the 9th Annual Montana Classic Car Auction hosted by the Classic Car Auction Group. The auction is Saturday, September 4 at MetraPark in Billings, Montana. To consign your car and/or to register to bid on this and other cars in the auction go to http://www.classiccarauction.us.