Here's a performance vehicle for everyone from tradesmen to enthusiasts.
---
Picture yourself driving on a cold night, your hand hanging out the wind and catching the wind between your fingers. You're hauling a load of lumber for tomorrow's project but for now you're just enjoying the drive. In fact, you're behind the wheel of a truck widely regarded as America's favorite workhorse. What are you driving? The answer is a Chevrolet C10 with a big block under the hood and a slick paint job that other car people will recognize.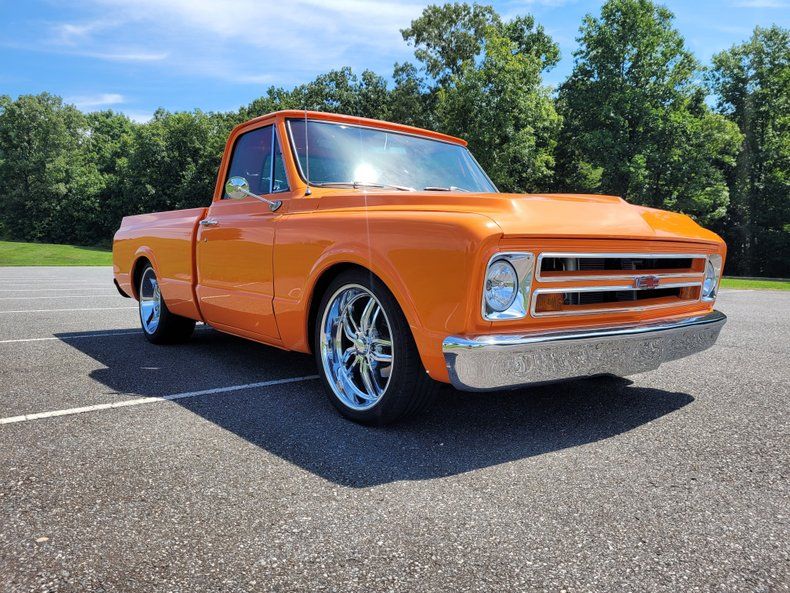 Here's a perfect example of just that, a fast fun truck whose job is to provide a great balance of performance and utility. It was made in 1967 and, after years of work, eventually needed a restoration. Luckily, that's exactly what it got with a full frame off restoration that rebuilt everything from the chassis to the engine. Speaking of which, under the hood of this small pickup truck is a massive 454 cubic inch V8. That is one of the most desirable models available with this truck making it one incredible piece of American automotive and performance history.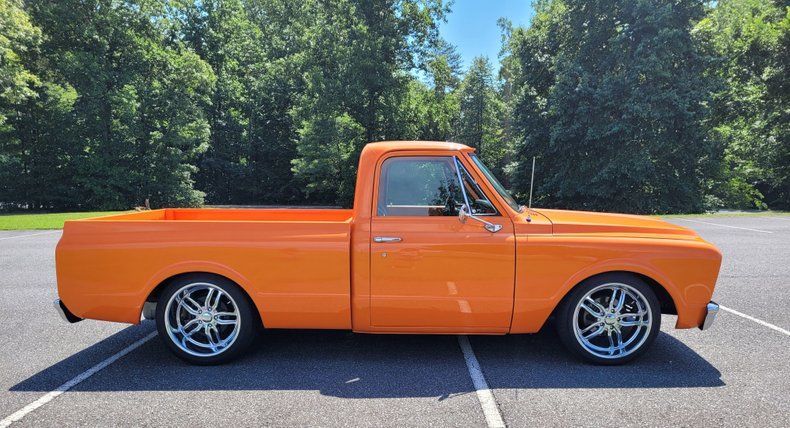 All of that power is sent to the rear wheels through a Turbo 400 transmission. Yet another reason this truck appears to be the perfect classic automobile for everything from racing to utility. Overall, that's what really makes this truck stand out in a crowd, it's a quick vehicle that doesn't sacrifice its practicality. That's exactly what you need and is just the reason you'll still enjoy the drive even with a load in your bed.