Now you can get behind the wheel of this American icon.
---
Chevrolet once had a car that was unlike anything else on the road in either its own time or ours. Something that would astonish classic car enthusiasts for decades and force their competition into a constant game of cat and mouse. That model was called the Chevy Bel Air and, though other brands would soon follow with similar design qualities, it was truly iconic for its time. Here's an example of exactly how gum was able to conquer the market and make one of America's most highly sought after automobiles in the process.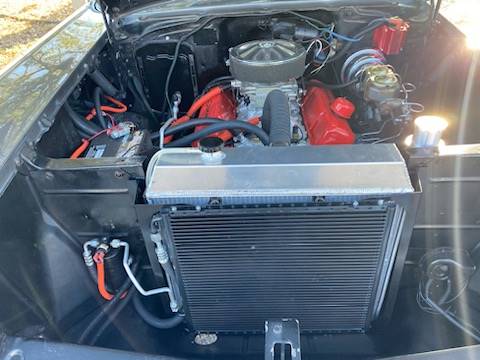 First of all, look at how the body is designed to draw the eye to the rear panels. This style was meant to indicate a certain level of flamboyance and performance. Completely backing that up is a set of vintage wheels which look like something you'd find at the old school drag strip. On top of that it has many modern technological commodities we all enjoy such as power disc brakes, something you might not think about until you have to use them. However, this car was not all about stopping power and good looks.
In fact, one of the biggest parts of the car has got to be its engine, a trend widely shared by auto brands. Under the hood is a 350 cubic inch V8 engine utilizing it's high performance and sturdy design to make reliable horsepower and torque figures. Just to sweeten the deal, everything from the body to the automatic transmission have been maintained properly and well kept up with despite its age. That means overall this is a great classic car for anyone looking to get behind the wheel of an American luxury and performance legend.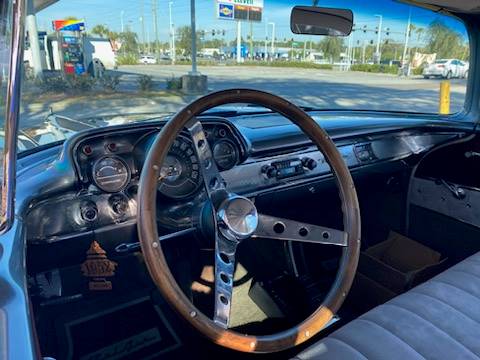 The Lakeland Fall Collector Car Auction takes center stage at the SUN 'n FUN Expo Campus in Lakeland, Florida on Friday and Saturday, November 11-12. This auction only event (no car show or swap meet) starts at 10:30 a.m. each day and welcomes 400+ lots spanning automotive history. Past, present, and future classics will cross the block and the variety of options makes the auction a very diverse offering. Lots span decades and will sell from four figures to six, offering white glove, best of show options as well as show-worthy daily drivers. There's even an All-Truck Hour planned for approximately 1:30 p.m. on November 11. Call Carlisle Auctions today at 717-960-6400 to learn more about buying or selling and visit CarlisleAuctions.com to check out images and info on many of the confirmed consignments! There are three great ways to bid too, in person, on the phone, and online! Not looking buy or sell, but still want to attend? Spectator admission is just $10 with kids 12 and under FREE. There's also ample FREE parking available.