A shimmery orange classic with a retractable hardtop, rear suicide doors, and a big V8.
---
When it comes to the ultimate cruiser, there's nothing better than a 1966 Lincoln Continental convertible. A car that oozes luxury at every seam, the classic Continental is equipped with a long, sleek body, a smooth and quiet ride, and a powerful mill. This old-school car is bound to demand attention, especially when you open the rear suicide doors once you reach your destination. Art & Speed is offering the opportunity to own one stunning 1966 Lincoln Continental convertible that will guarantee endless joy for anyone riding inside.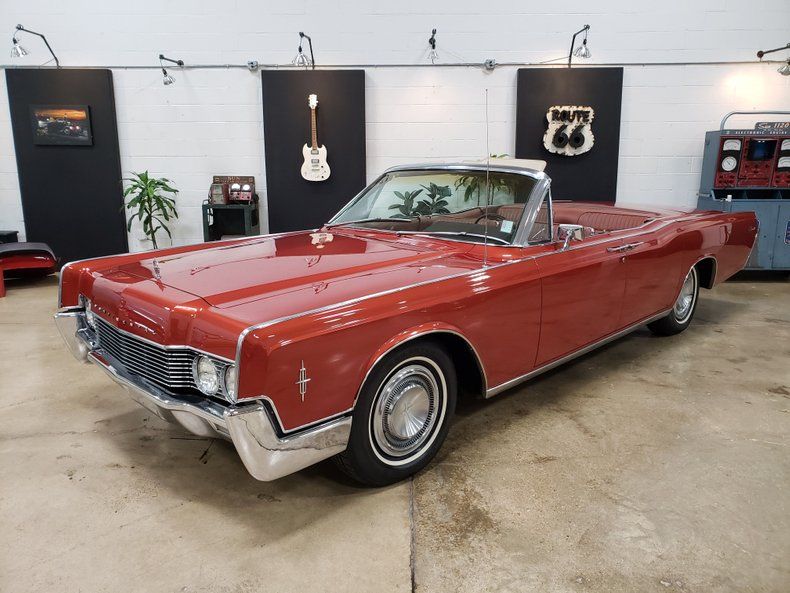 Finished in an attractive Russet Metallic orange finish, this car gleams in the sunlight. This is a car you look back at once you park, an affirmation that you bought the right one. This convertible features a power retractable hardtop in great condition, and of course, it is equipped with the iconic rear suicide doors. All the chrome and glass all around the car are in fantastic shape. The car rides on white wall tires adorned with shiny hubcaps.
Under the hood of this comfy classic is a 462-cubic-inch V8 engine backed by a Ford C6 automatic transmission, the first year for both. As mentioned above, this is the ultimate cruiser that makes road feel non-existent. Power steering makes navigating those turns a breeze, and stopping comes from the power front disc brakes complete with rear drums.
The interior of this Continental is exceptional and is equipped with automatic temperature control which was a first for the car. The power seats can be adjusted six different ways, and the sea of carpet inside appears as brand new. Once you open the rear suicide doors, the power windows automatically lower about four inches to make room for the convertible top. Once you close the doors, the windows then roll back up into place. When operating, the top is a sight to behold with ten relays, five reversing motors, and thirteen limited switches that all work together in harmony. Even better, the top can be powered whether inside or outside the vehicle with a key near the gas cap. The convertible top automatically locks and unlocks from the windshield bar.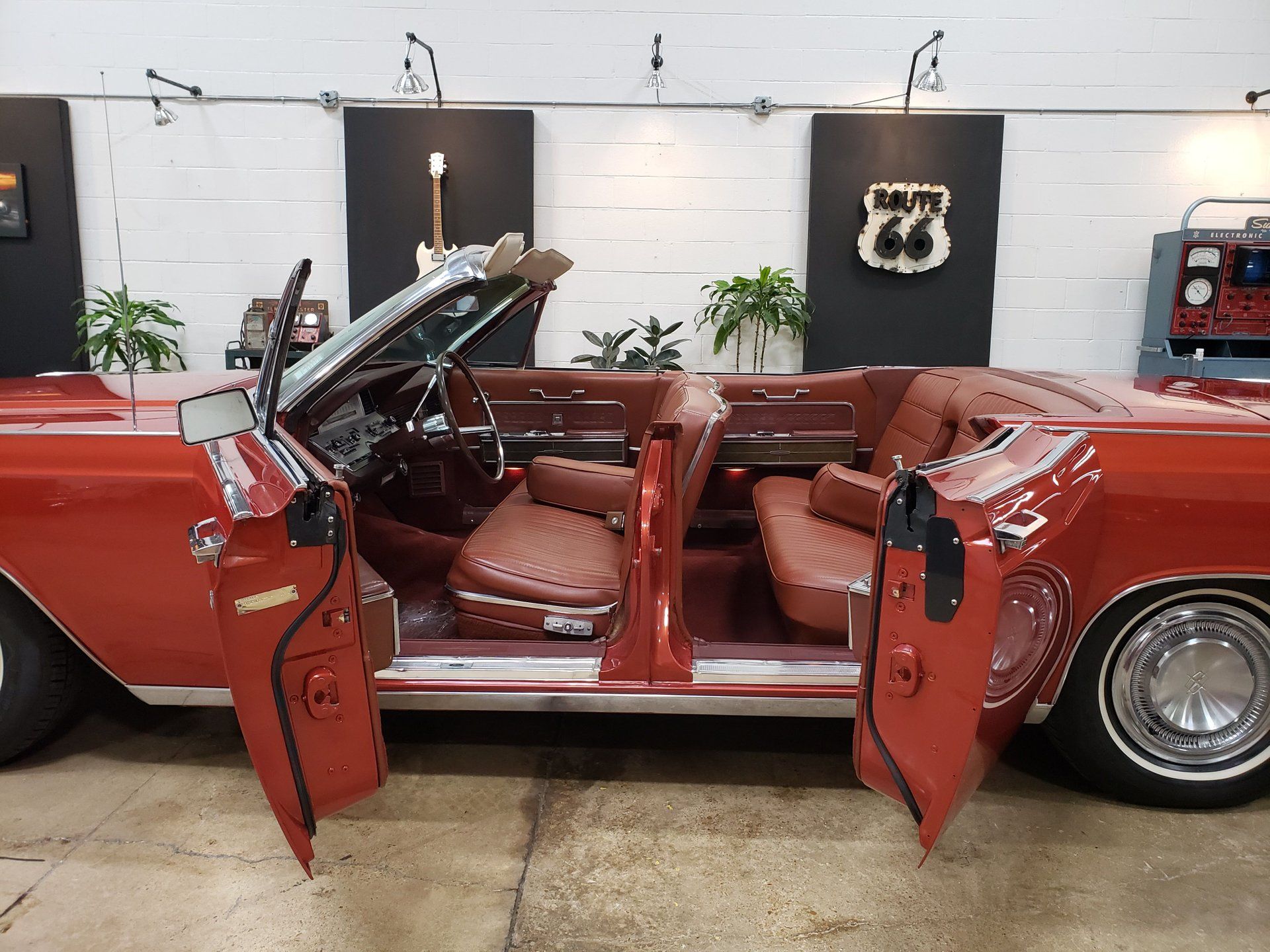 If you're in the market for a car that will make those beach cruises better than ever, check out this beautiful 1966 Lincoln Continental convertible being offered by Art & Speed. Listed at $37,900, this gem is guaranteed to offer a lifetime of fun along with plenty of attention no matter where it goes.
Read More Classic Car News Here...