This Corvette is a total 10!
---
By the time 1966 rolled around the second generation of the Corvette was in full-swing, and had become an extremely popular machine. The Corvette moniker had earned its title as an American icon, and everyone wanted to get behind the wheel of one. In modern times, the C2 Corvettes have hit a fever pitch in popularity, and examples like this 1966 Chevrolet Corvette, offered through MBP Motorcars, do not stay on the market for very long!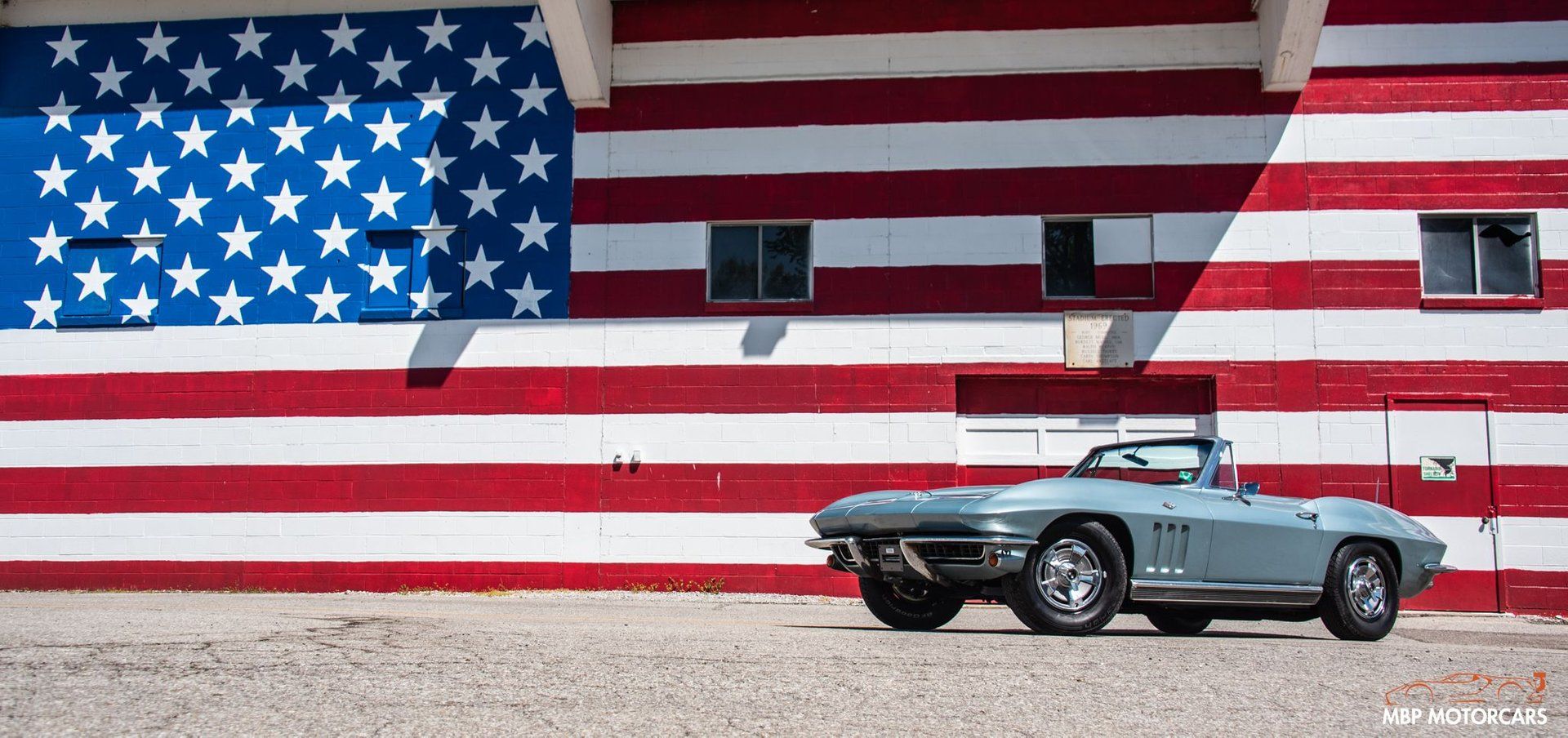 In 1966, the Corvette carried the same majorly overhauled redesign all Vettes got for the C2 run. It was mildly changed with an egg crate grille insert to replace the previous horizontal bars and the roof-mounted extractor vents were ditched in 1966. Head rests became an option. Even without a major change for the year, it would prove to be a record busting year in sales, with 4,200 more units sold than 1965, for a total of 27,720 1966 Corvettes sold. To date, they also tend to be the cars the pull in record setting bids through auction house.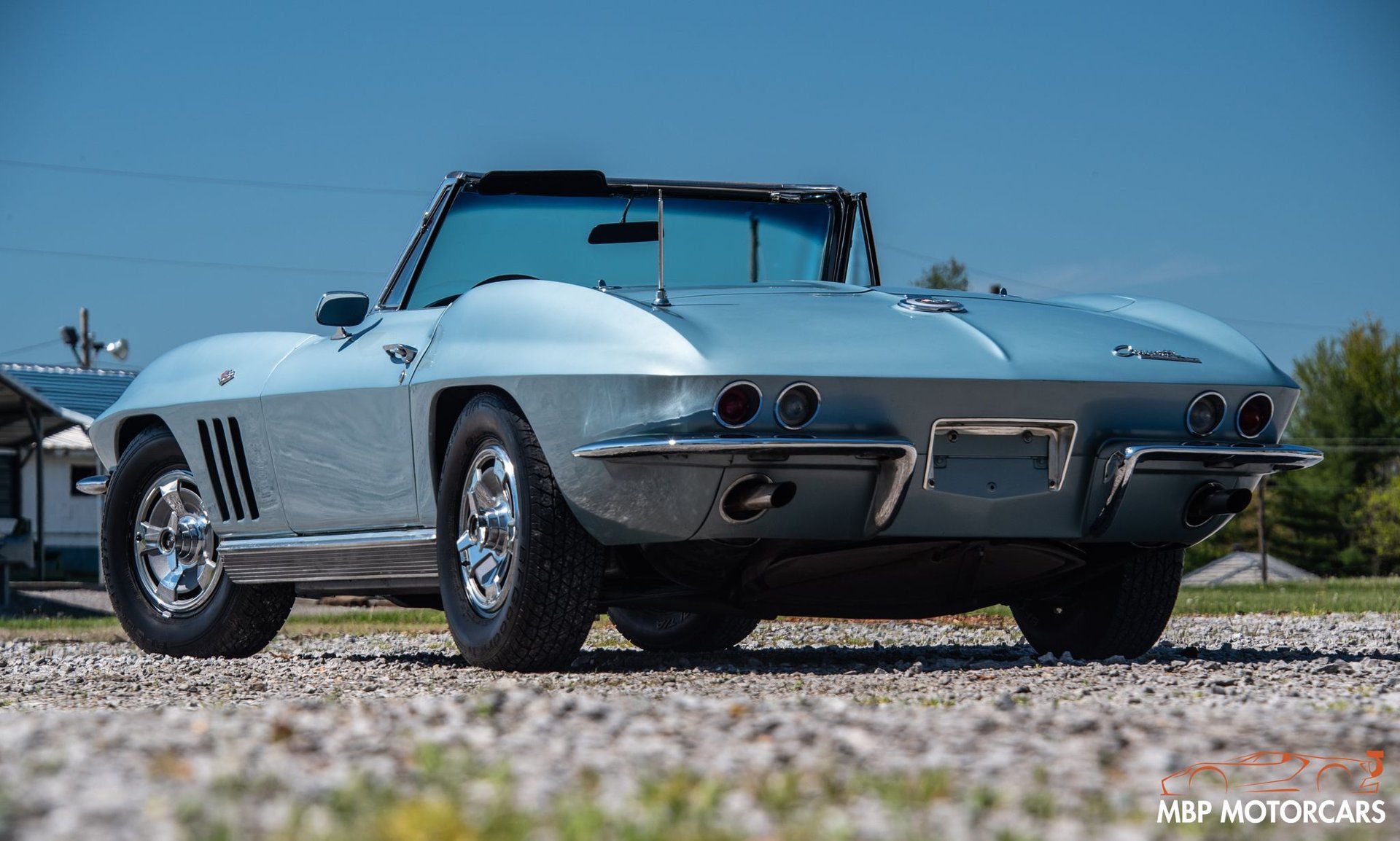 This pristine example s a number's matching, long-term owned Corvette. It is powered by a matching numbers OM L79 327/350hp, that's backed by a Muncie M21 4-speed transmission. The chassis restored, has all new brakes, lines, complete suspension rebuild, all new bushings, body mounts, engine mounts, etc. It's painted Trophy Blue with a dark blue leather interior.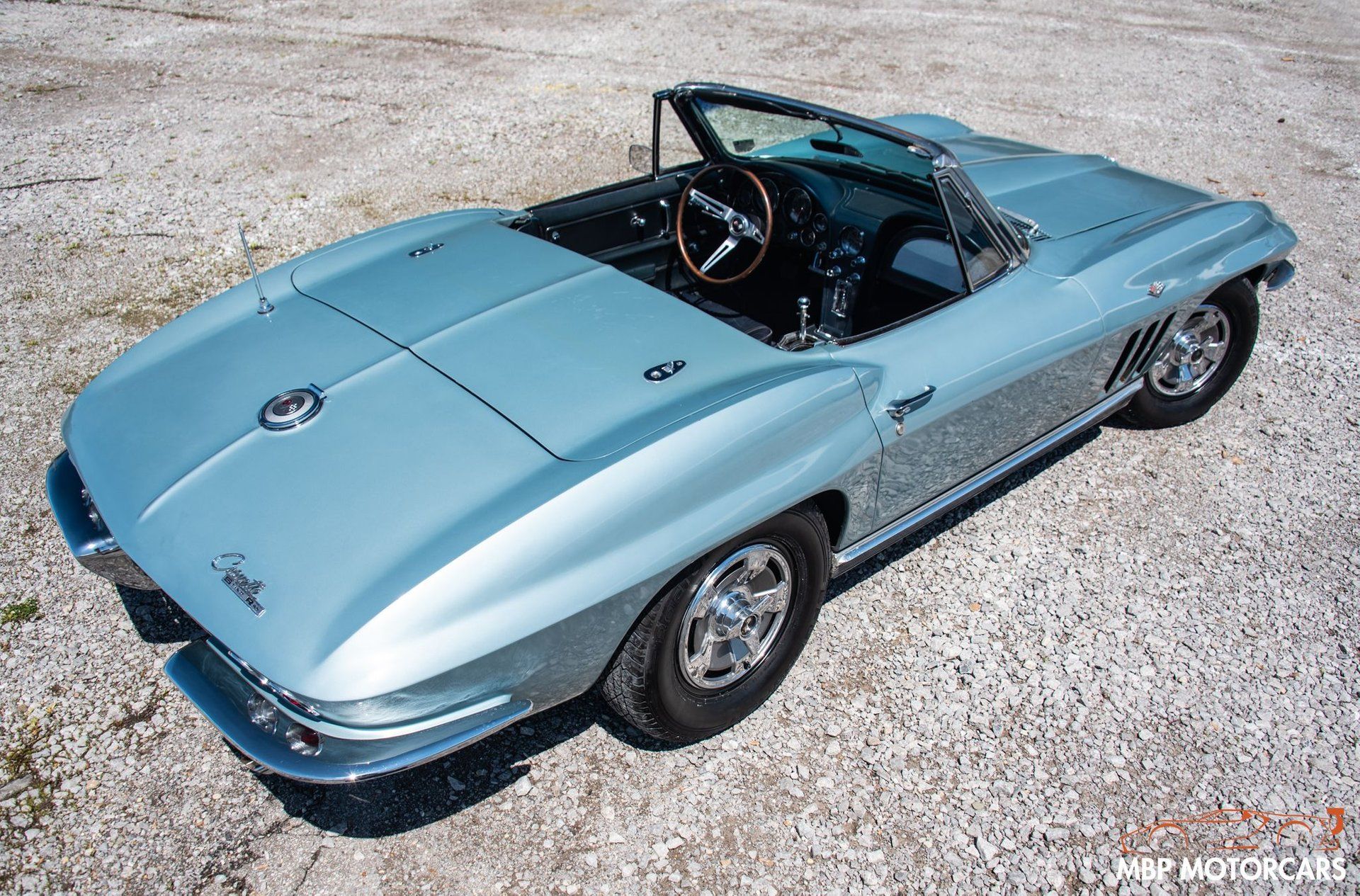 To make this car even sweeter, it only has a little over 200 miles on the drivetrain rebuild, so there is plenty of life left in it, especially considering the exceptional condition it's been kept in. See it here.