A high quality paint job starts with high quality bodywork.
---
Metalworking is more art than science. It takes an expert with years of hand-on experience to complete a top-quality restoration. Farland Classic Restoration of Englewood, Colorado is staffed with such talented craftsmen.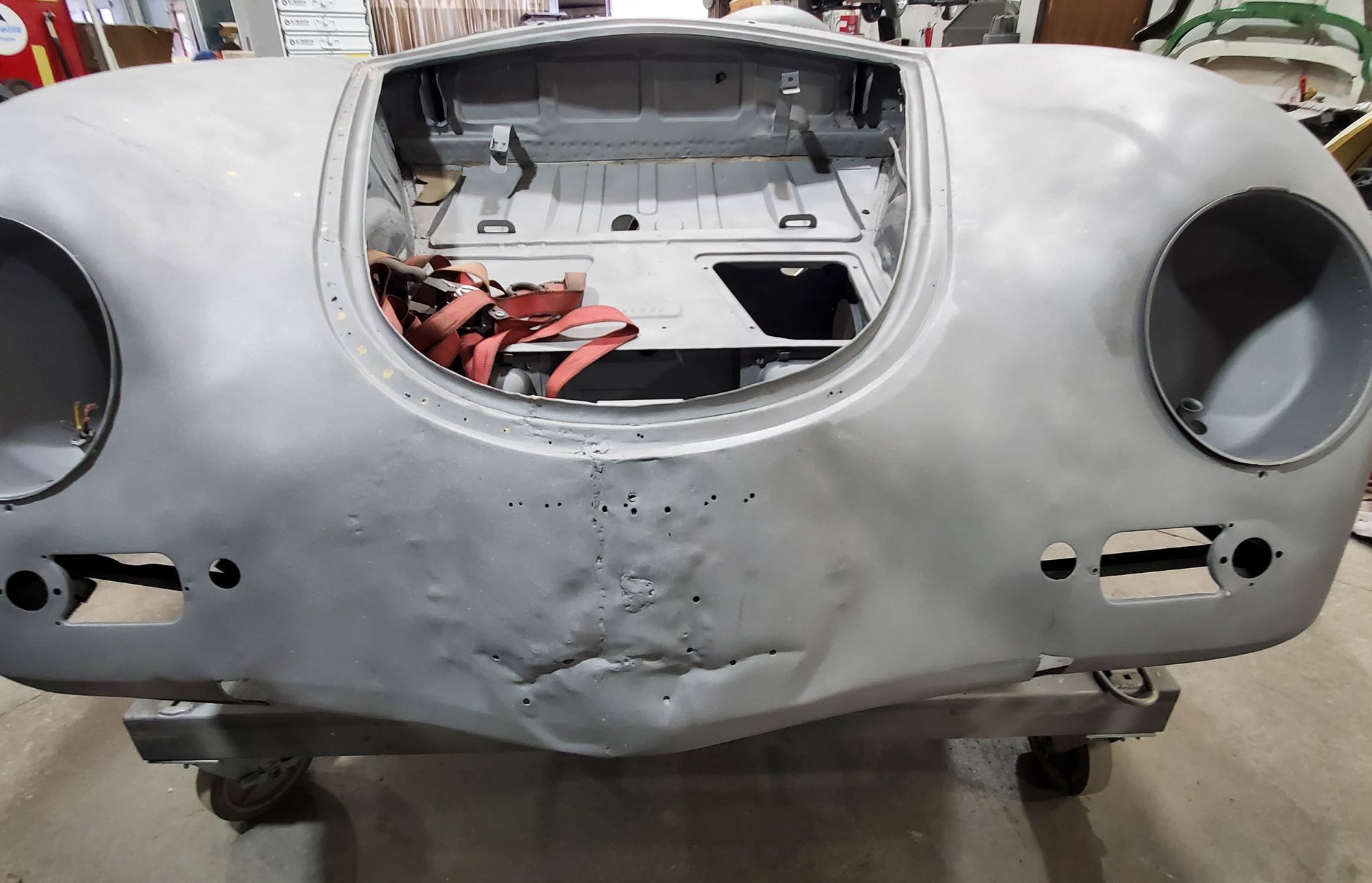 A recent blog post showed some of what goes on beneath the shiny paint. Any talented painter will tell you that painstaking preparation is the secret to a good paint job.
This 1959 Porsche 356A Drauz convertible has been stripped down to bare metal. This process revealed substantial damage to the nose and tail of the classic roadster underneath layers of paint and body filler.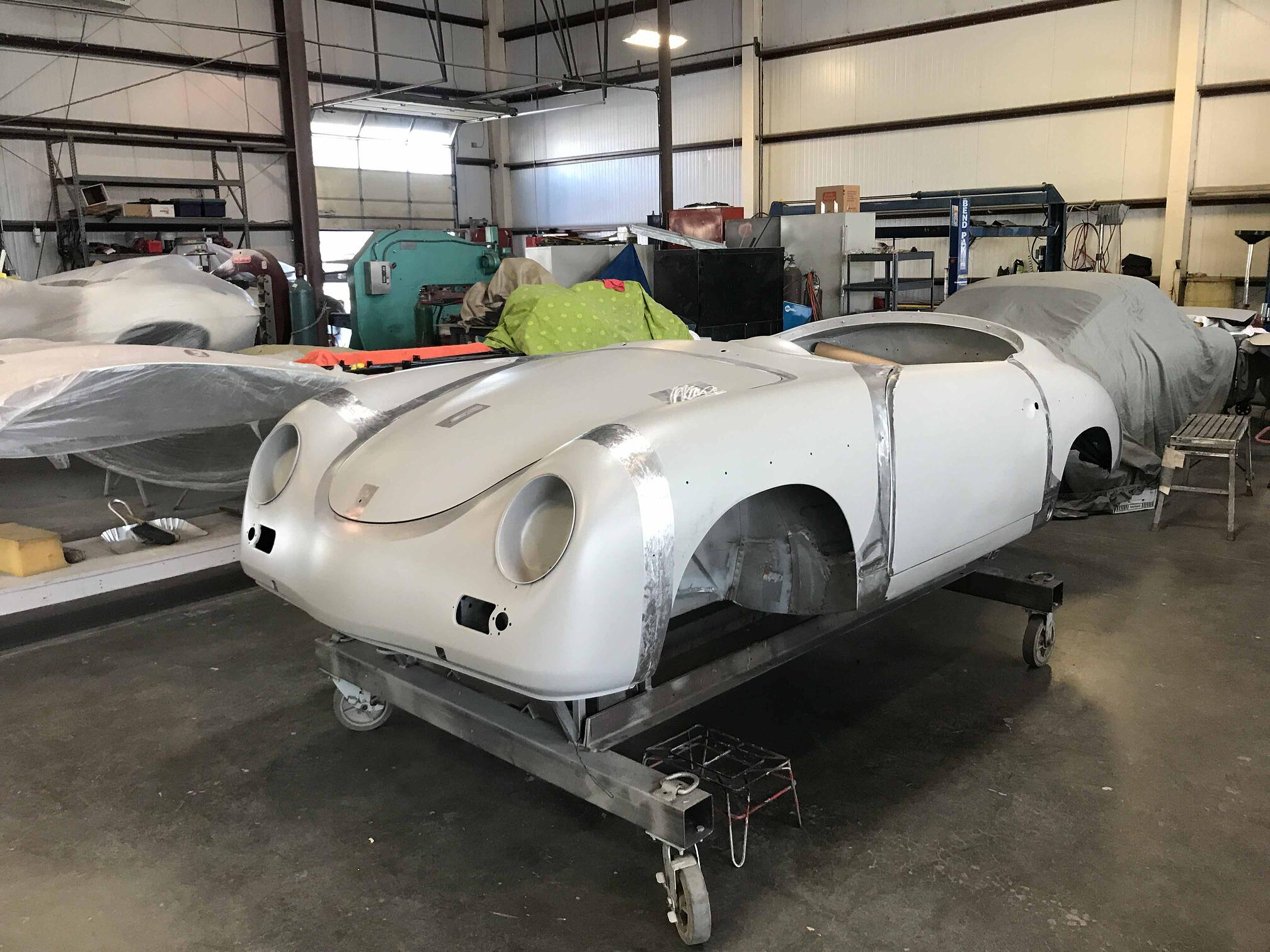 Due to the extent of the damage, the decision was made to replace these panels. This would require cutting out the original panels and welding in new ones. Great care was taken to create invisible weld seams. Any remaining unevenness is smoothed over with a process called leading.
Lead alloy is heated until it melts, and then it is carefully sculpted to smooth over surface imperfections, resulting in a perfectly smooth transition between the two welded panels. Leading is something of a lost art these days. Fiberglass filler is far easier to use and reshape, and can be sanded. Few craftsmen know how to work with lead anymore.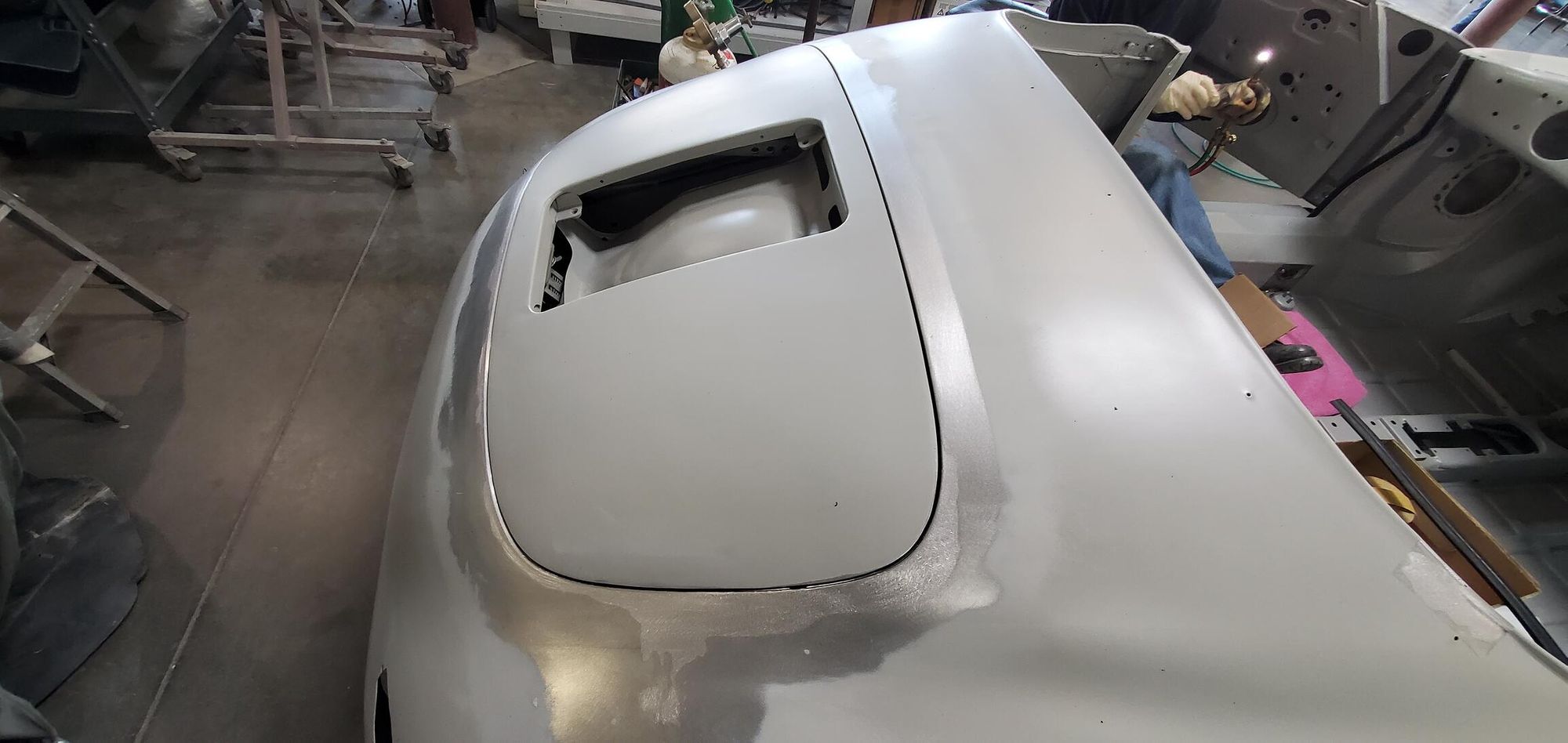 The rear panel required some additional work, due to the engine cover. In addition to creating a seamless transition between the two panels, it was important to maintain an even gap around the engine cover.
Once it's finished, the lucky owner of this car can rest assured that there are no nasty surprises lurking beneath the paint. As Farland Classic Restoration explains in their blog, "In a hundred years, when this car is restored again, we'd like them to think they're looking at factory work."