One of the most highly coveted Corvettes is even rarer in the form of this example.
---
For the 1962 model year, the 1962 Chevy Corvette Convertible got special treatment, but only 13 of them were lucky enough. This came in the form of 13 special cars made for the Tangier Shrine Corvette Patrol of Omaha, Nebraska. The Tangier Shrine Patrol was formed in 1956 by a group of 11 business and civic leaders in Omaha, NB. Their mission was to raise awareness of the importance of safety on the roads of the community.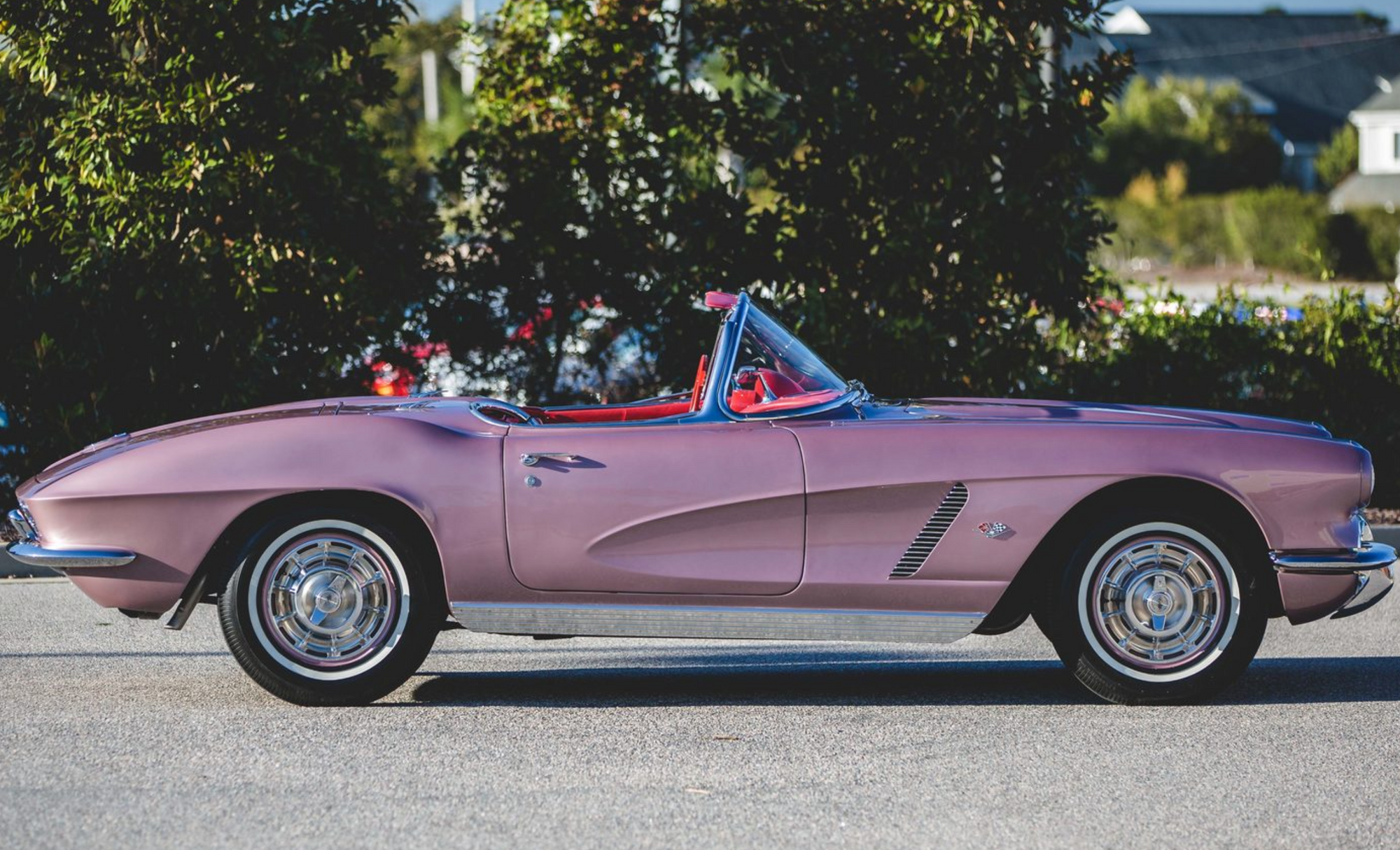 The Corvette was chosen as their official 'patrol' car of the group to use to demonstrate skilled driving, and the first one was ordered through the Central Office Production Order system (COPO) by Patrol-founding member and Chevrolet-dealer Garwood Anderson of Wahoo. The very small fleet was ordered each year since, all in identical form, for 25 years to follow - they would go on to use them to perform precision maneuvers and very close proximity nose to nose formations. These cars were driven around the midwest and east in demonstrations and parades. All of this was done while also raising money for the Shriners Hospitals for Children.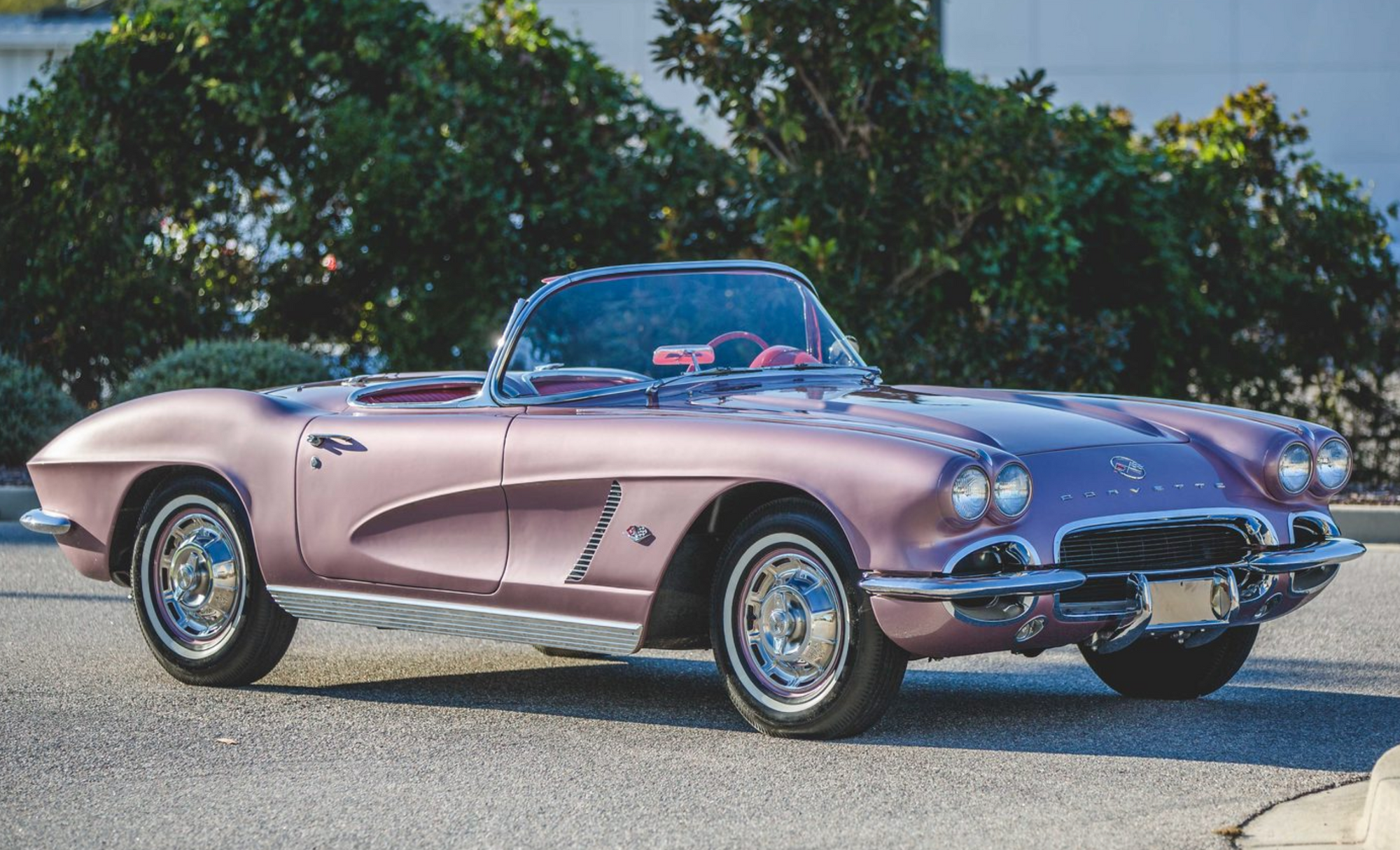 In 1962, they picked a group of identical Cadillac Heather Amethyst with red leather interior - an unmistakable combination. One of this car's owners painted it silver, and it was returned to its original form later on during a full frame-off restoration.
MAG Auctions is the exclusive Auction House for Hot August Nights in Reno, Nevada. The auction takes place August 5-7! Please feel free to contact us to consign your vehicle or register to bid. Our sale features Classics, Muscle Cars, Pickups and Motorcycles. With over 500 vehicles on our docket, you are sure to find your next ride. Join us in person August 5-7th in Reno, or bid by phone and online with Proxibid.