A classy color combination, a desirable model, and a proven pedigree. This is the quintessential Porsche roadster.
---
To the uninitiated, it may seem like all Porsche 356s are more or less alike. However, if you've spent any amount of time researching them, you know that there are seemingly endless permutations of models.
The 1961 356B Super 90 roadster seen here is easily one of the most desirable 356 variants. The Super 90 offered many improvements over the standard car. Let's start with the engine.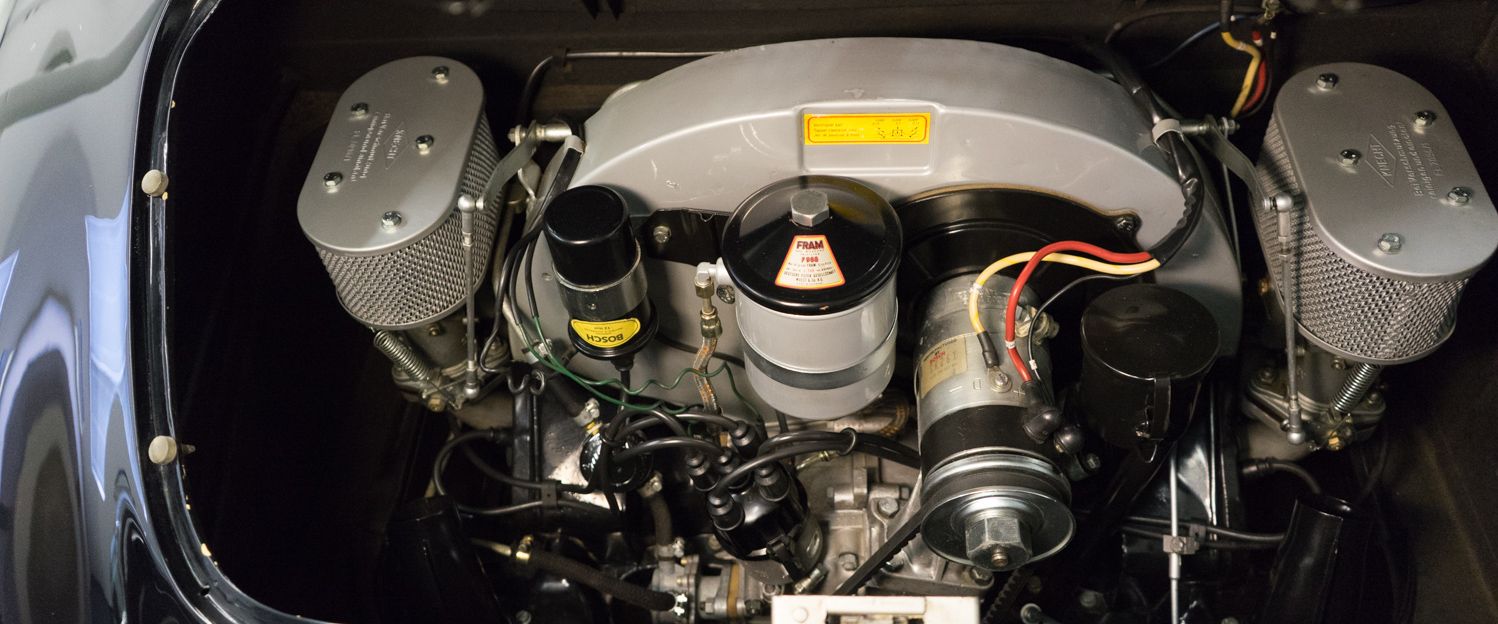 As you may have guessed from its name, the Super 90 featured a worked-over 1600cc flat four delivering around 90 horsepower. This game impressive performance for its day.
Some say that the Super 90 was reasonably comparable to the four-cam Carrera, giving up a bit of performance for vastly improved drivability and daily livability. The Super 90 also featured numerous chassis upgrades as well.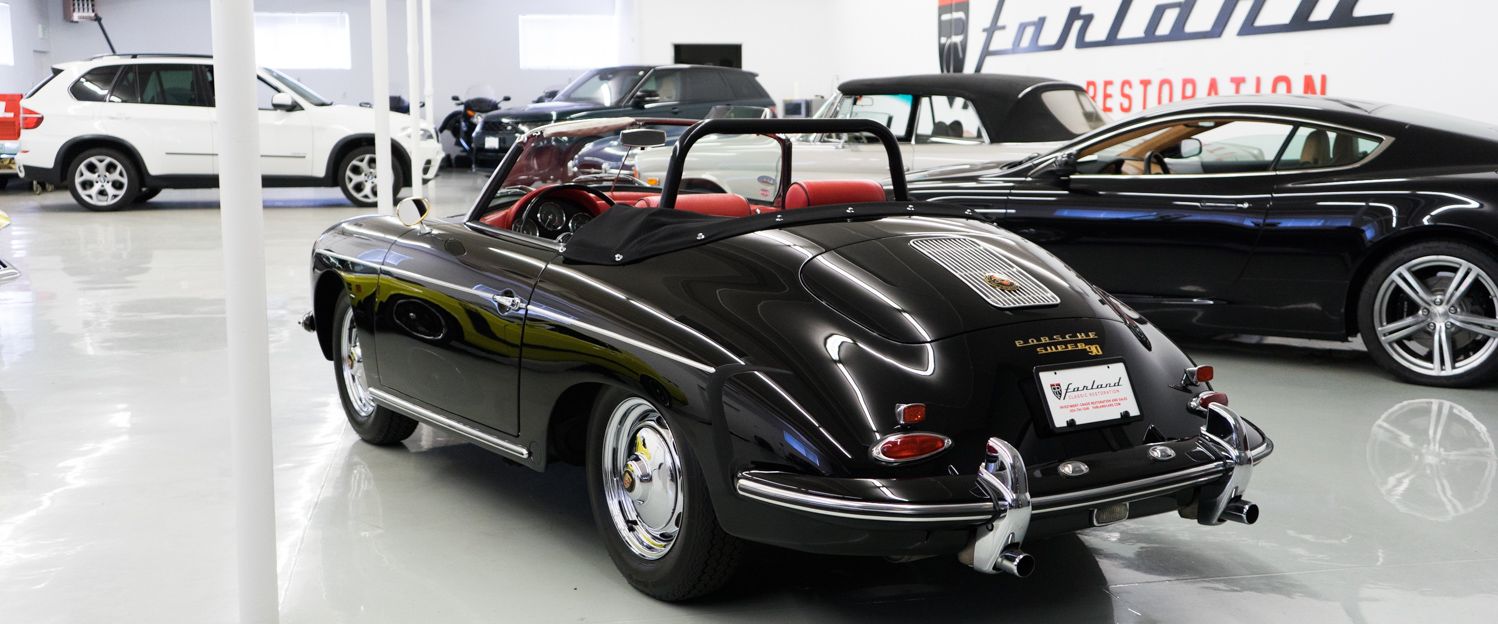 It's well known that high-performance rear-engine cars have handling issues at the limit. To counteract this, all Super 90s had a transverse leaf spring mounted as a camber compensator. The 1961 Porsche 356 Super 90 also featured Koni shocks and improved rear torsion bars.
The car seen here is a number-matching example, with an engine rebuilt around the year 2000. It hasn't seen many miles since, instead spending its retirement as a treasured collectible.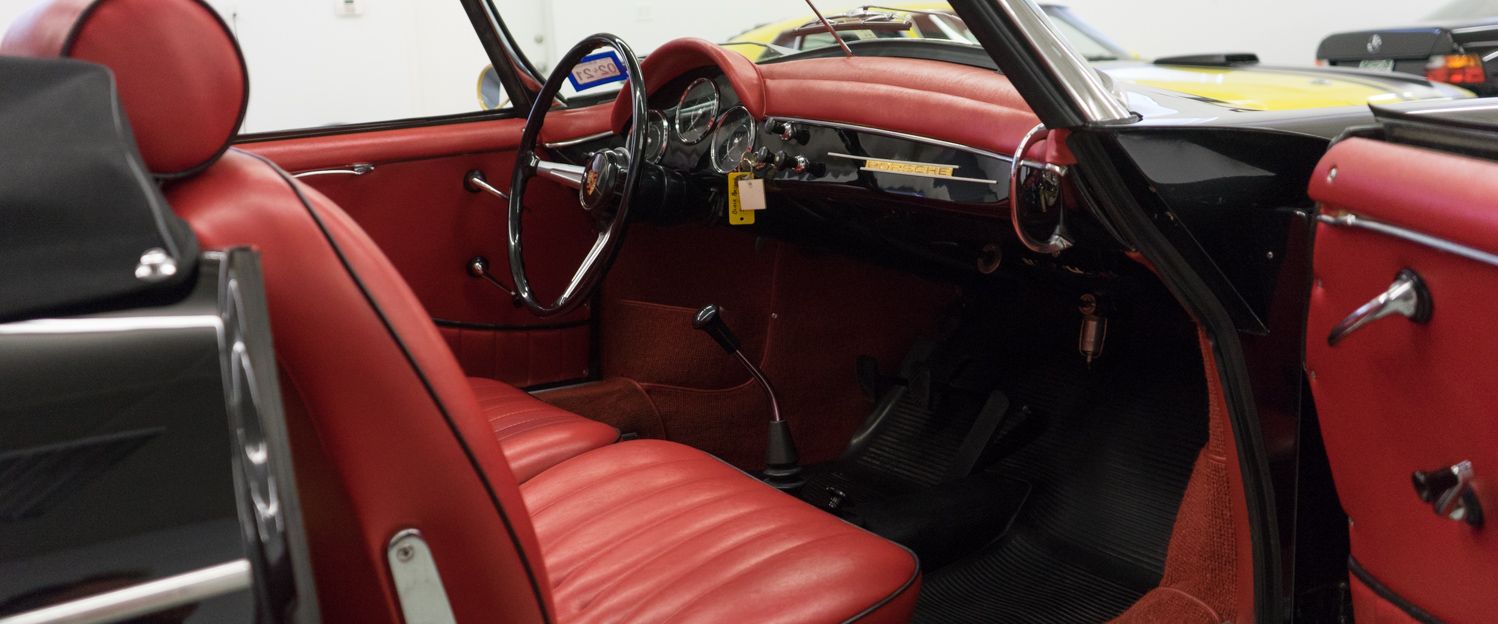 The body was repainted in the original color, and, according to the ad on Farland Cars, it presents very well. The trim is nice, with some slight pitting noted on the windshield frame.
The interior has only very minor wear and fading. From the photos, it's clear that this is still a very vibrant red inside. Combined with the black exterior, it's a striking combination.
This very special 356 can be yours for $244,000 at Farland Cars in Englewood, Colorado. if you know your Porsches, then you know that this one is worth every penny.