Celebrate the past responsibly…
---
There are a lot of ways to preserve the past, from supporting local museums to collecting family photos. We prefer garaging a classic truck like this 1959 Chevrolet Apache Step Side. Part of the legendary Task Force lineup of Chevy trucks, these were the successors to the Advance Design series released not too long after WWII. At the time American was on the up and up having saved the world. With the economy booming and optimism everywhere, it seemed like nothing was impossible. The strong, optimistic worth ethic of the country is embodied in this classic workhorse, which is currently for sale through Corvette Mike Midwest.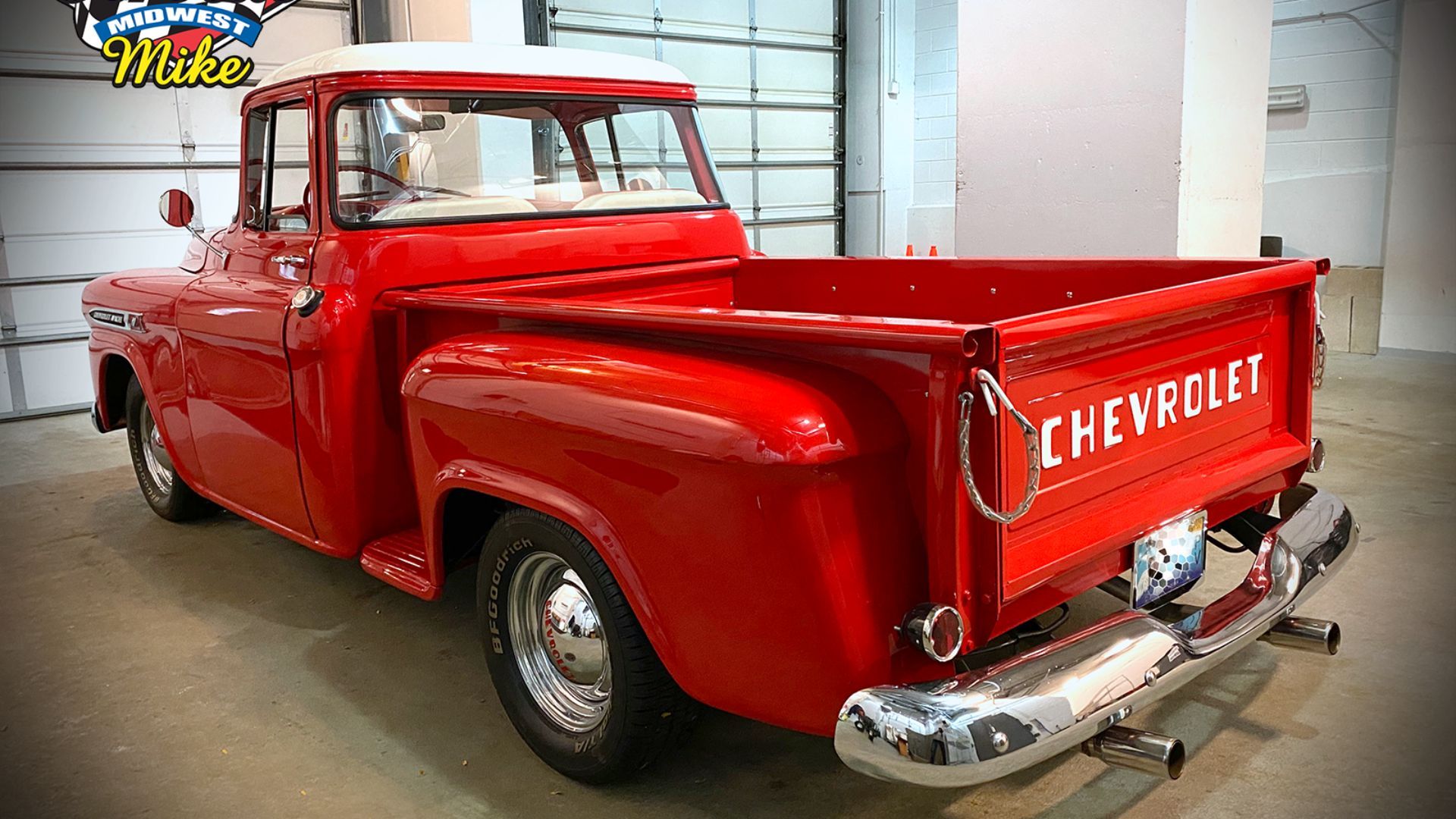 In its second year of production, the Apache gained a more elaborate hood emblem and fender badging, which you can see proudly displayed on this truck. Thanks to an expert frame-off restoration, all details on this pickup look absolutely amazing. You'll even find rich oak boards in the bed with a polyurethane stain that lets the grain show through, plus stainless steel trim. This is the kind of vehicle you can take places and cause a real stir as people reminisce or are astounded at its beautiful design.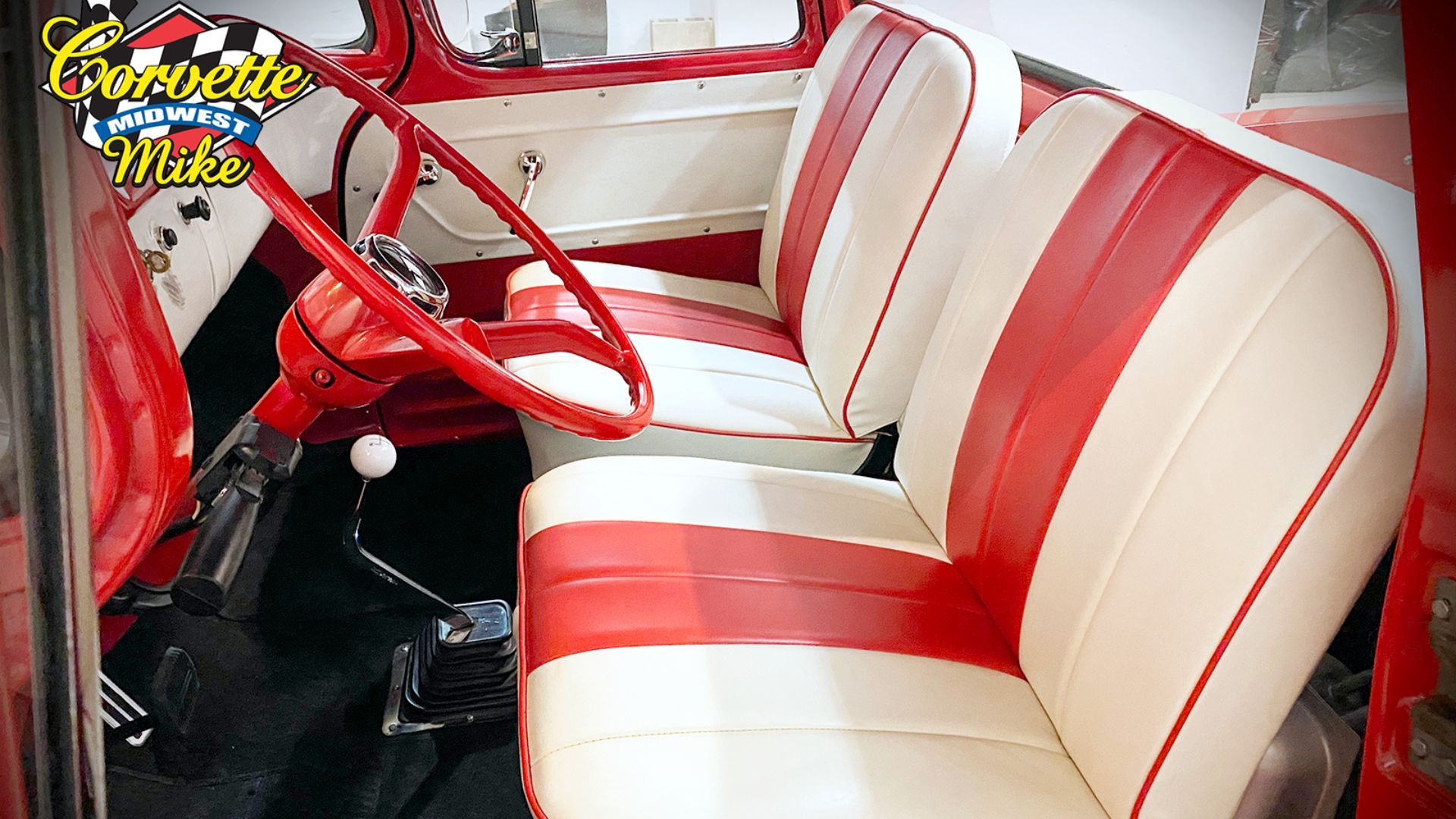 Just 2,000 miles have been put on this Chevy truck since its restoration, so everything is looking nice and fresh still. The red paint and white roof have a deep shine. In the cab, the two-tone red and white upholstery is free of damage and blemishes. Switchgear, steering wheel, and gauges all have a factory appearance, but there's an electronic gauge cluster designed to fit just like the original.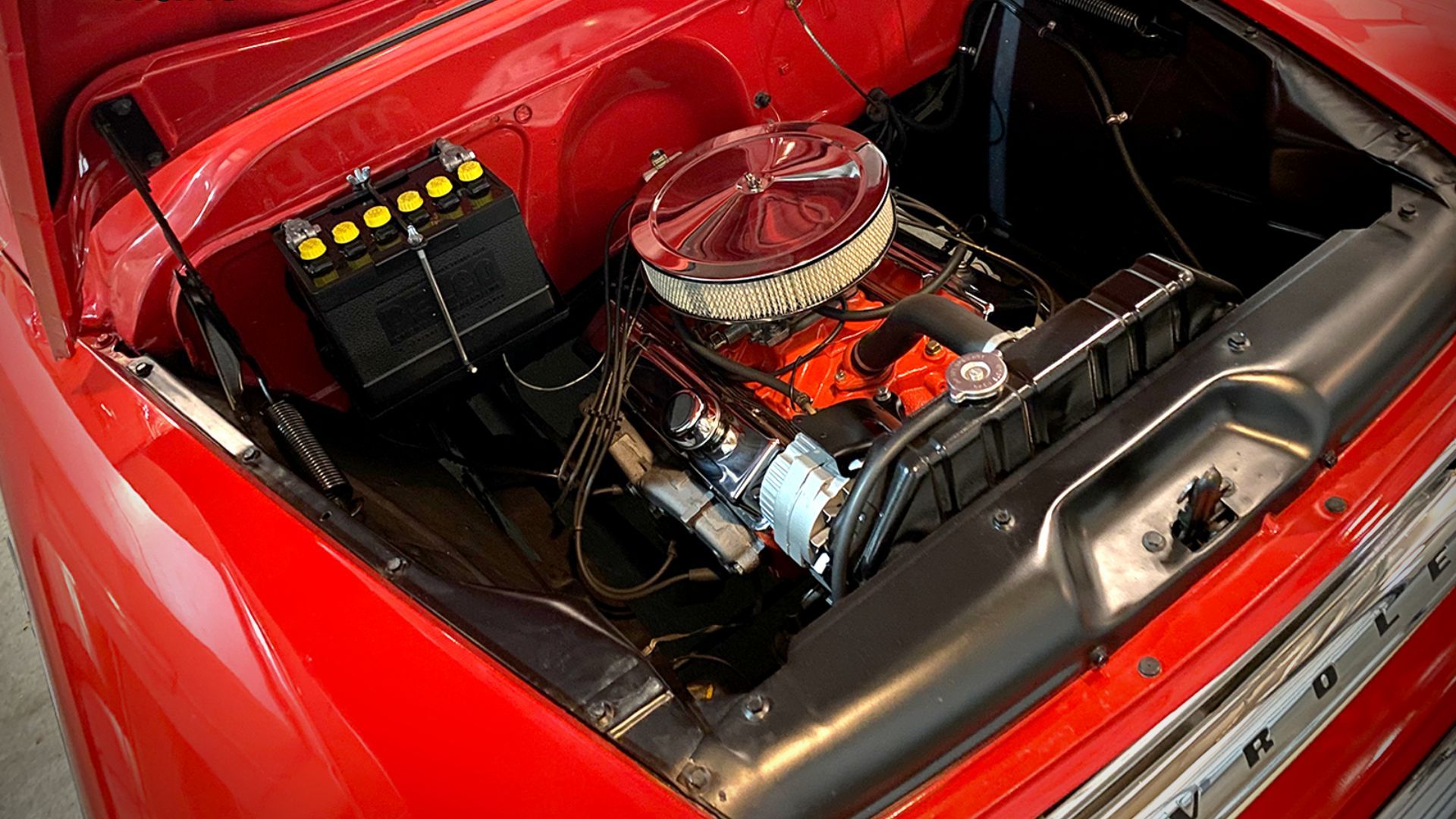 Power comes via a 327ci V8 which runs great. The restoration meant new hoses, radiator, clamps, alternator, carb, valve covers, exhaust manifold, fittings, etc. were installed. This truck is ready to be driven and enjoyed.
Again, if you're interested in purchasing this 1959 Chevrolet Apache Step Side, get in touch with Corvette Mike Midwest for details.