This first year example will make a great addition to your classic Chevy collection.
---
There are so many interesting cars on the market these days, but some are truly standouts, like this 1959 Chevrolet El Camino. It looks fantastically clean all around plus is packing a 348 cubic inch V8 with three two-barrel carbs, the famous Tri-Power. Chevy didn't make many first-generation Chevy El Caminos with this powertrain, so this is a real collector's dream.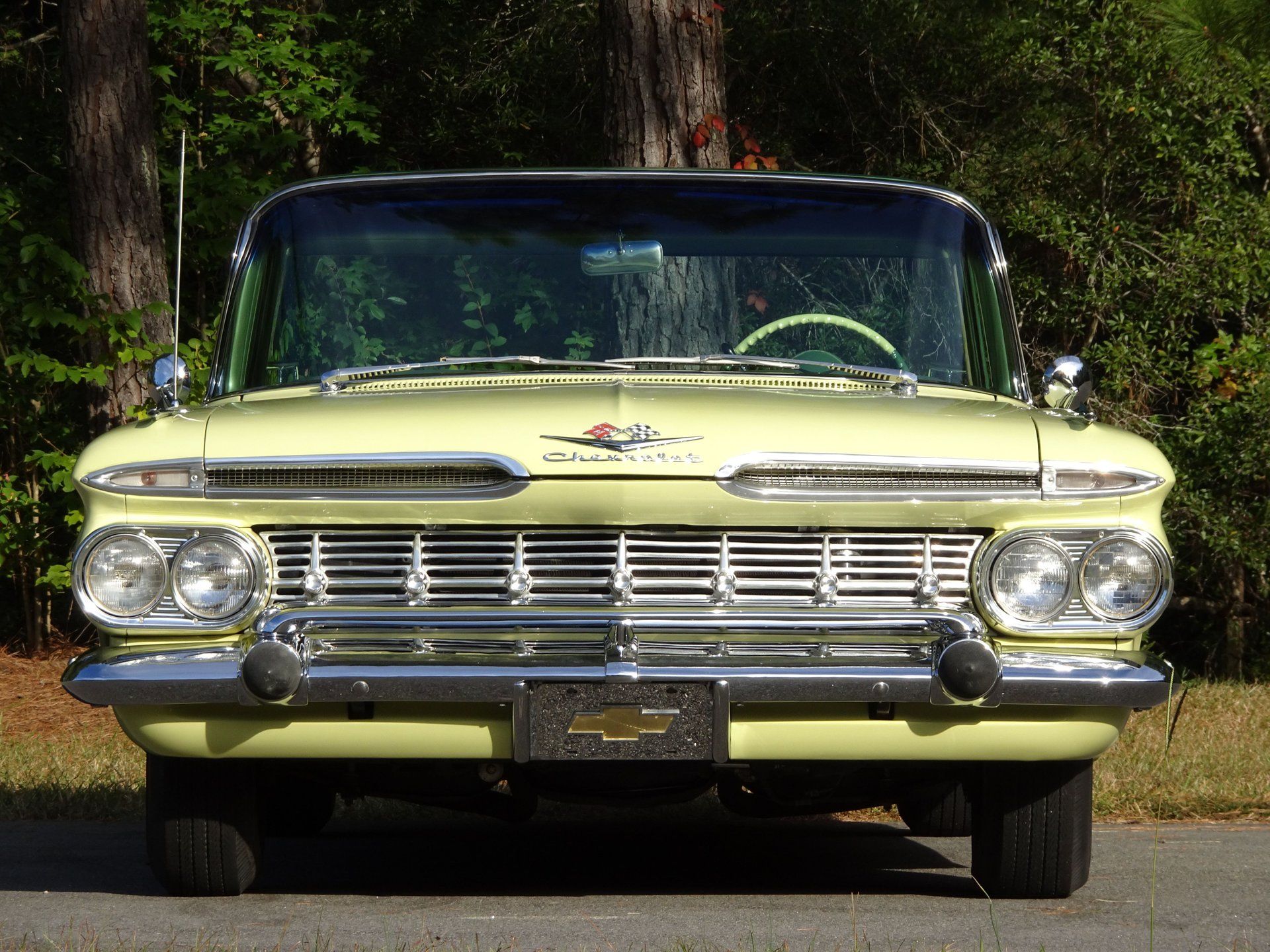 Anyone who wants to say the classic Chevy El Camino isn't a real muscle car doesn't really know what this powertrain is capable of. A strong-running Turbo-Thrust 348 cubic-inch V8 puts out about 335-horsepower and allows a car to run 0 to 60 in about 7 seconds, plus hit almost 130 mph. That's not too shabby for something made in the late 50s/early 60s.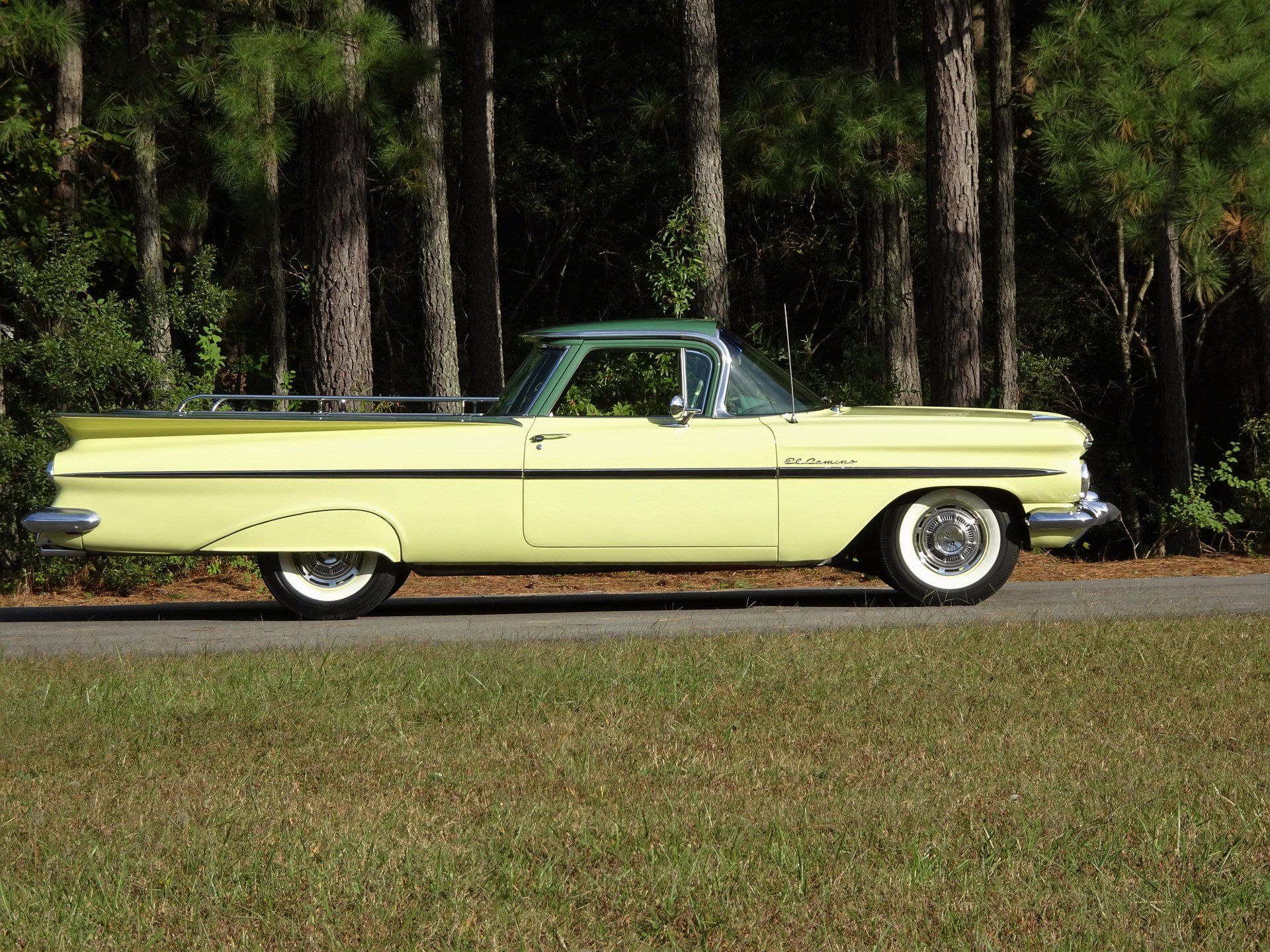 Backing the engine is a 2-speed powerglide transmission. It has a factory correct air conditioning, power steering, power brakes, and a push-button AM radio. This first-year example is covered in a green/classic cream two-tone paint, and the inside is a refinished tri-tone upholstery. See this exceptional first-year example of the legendary El Camino by Chevrolet here and get ready to bid.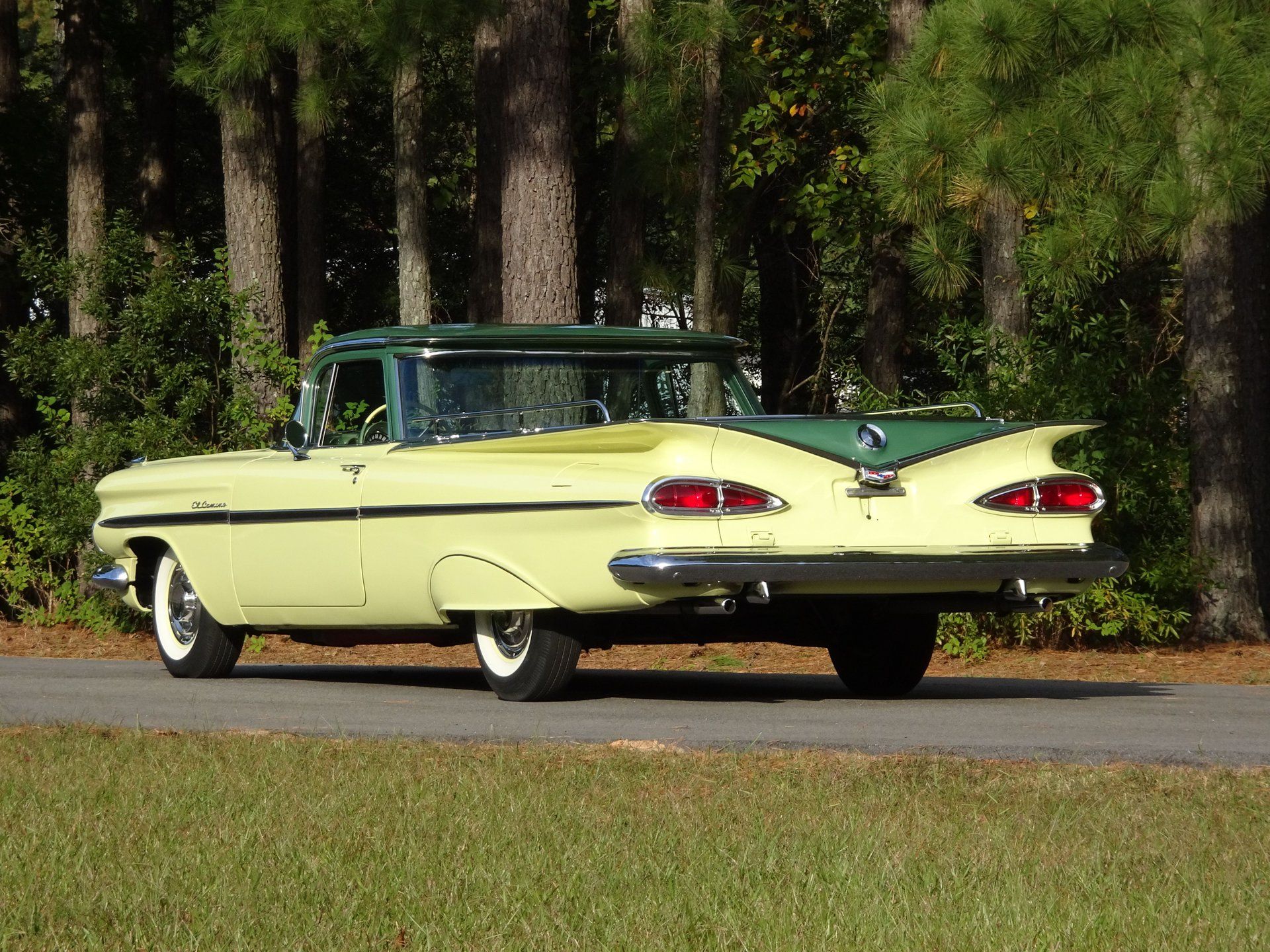 Join us at The Raleigh Classic Winter Auction on December 2-3 in Youngsville, North Carolina. To learn more about bidding, consignment and accommodations, please visit https://www.raleighclassic.com.