This crazy classic car is the supercharged V8 racer that no one expected.
---
In the 1950s, two competing cars constantly fought for the title of America's favorite luxury sedan/coupe. These vehicles came from manufacturers who had been at each other's throats for decades by that point and still reigns true to this day. We're talking about Ford and Chevy; more specifically, we're talking about the Fairlane and Impala. These two cars were direct competitors back in the day, and classic automotive enthusiasts still fight about it. You can get a piece of the action in this excellent condition 1957 Ford Fairlane 500 Skyliner. This car has made great attributes both under the hood and inside the car but first, let's talk about the incredible exterior quality and how it's been maintained after all these years.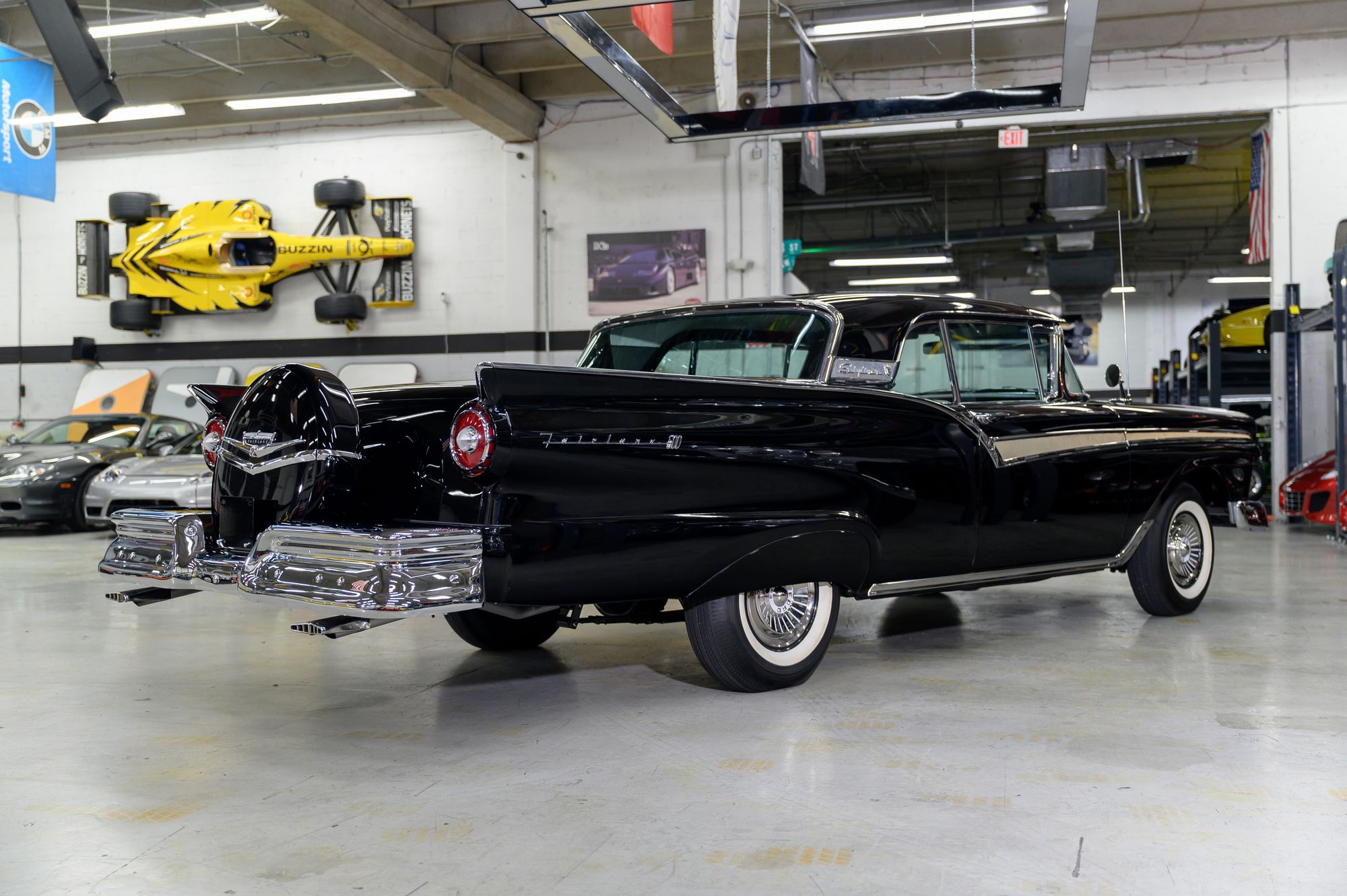 The last few owners were extremely kind to the car as the exterior paint and bodywork look shockingly brand new. The car received a complete nut and bolt restoration from its last owner and was maintained with incredible love and care. A significant focus for the vehicle when it was still in the factory and today is looking outstanding. That goal is accomplished exceptionally well with the retractable electric hardtop, which allows you to have the driving benefits of a typical roof without the hard-to-get-over looks of a soft top. Everything about this car is sharp, precisely what it was made to be, but it wasn't all about the looks you see.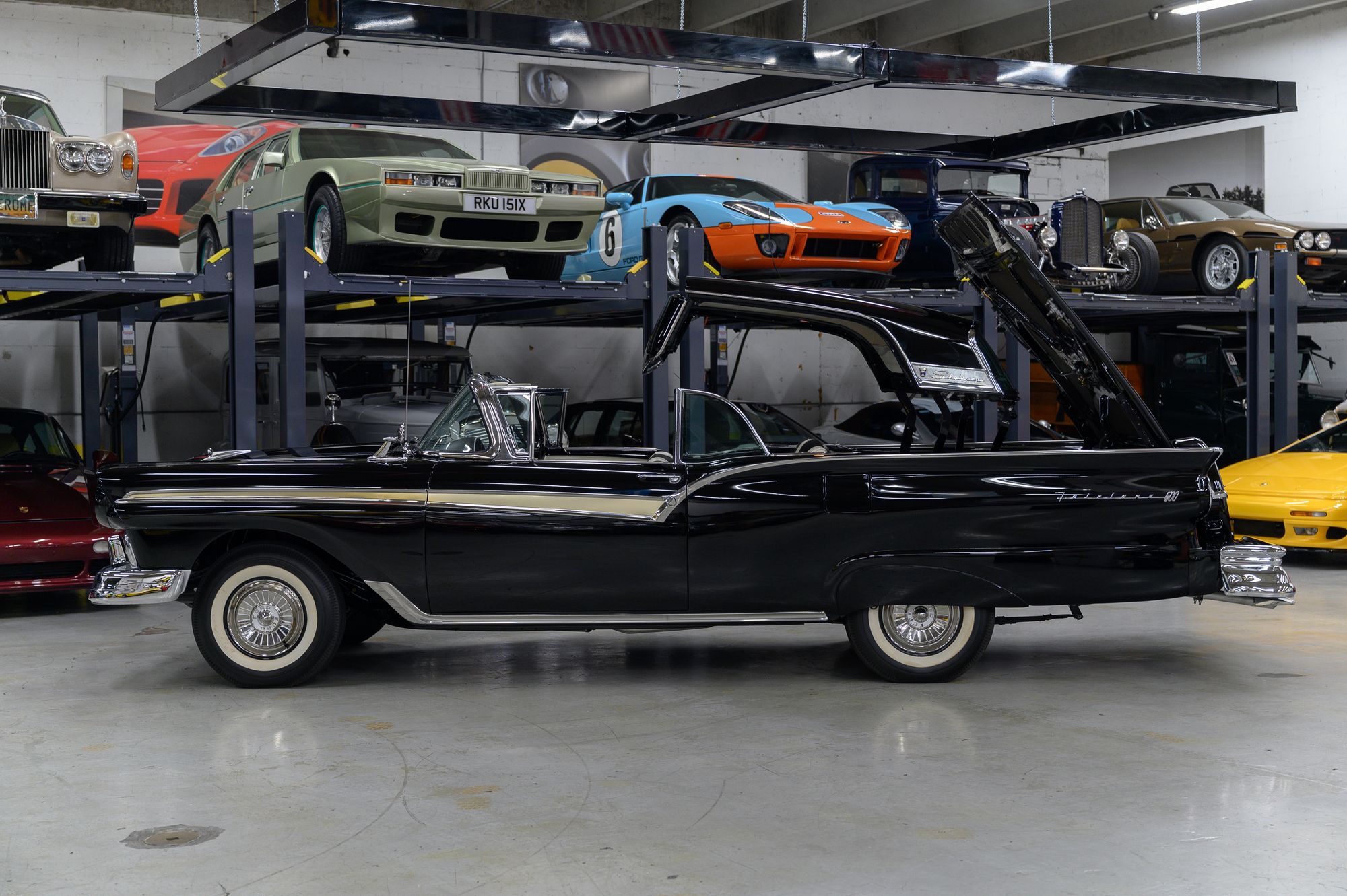 One major piece of this classic automotive puzzle is the massive V8 motor that rests under this vintage convertible's hood. While other models may sport an inline-six or tiny V8, this thing boasts a huge, for the time, 312 ci V8 engine, which also came with a Paxton supercharger. This power adder allowed the car to benefit from a maximum power output of 300 horsepower. Anyone who knows about classic vehicles will tell you that there is a lot of power for its time; this engine is also a super rare option that came at a hefty cost. This is the rarest classic V8 luxury car we've seen in a while, and it deserves a great home. The only question now is who that will be.