Carlisle Auctions is offering this vintage truck.
---
In 1918, two important things happened - Chevrolet became a part of General Motors, and the first Chevy pickup trucks arrived on the scene. They first made their appearance based on a passenger car frame on steroids, and very quickly evolved. The first truck with cab came in 1927, with the extremely popular 3100 coming in 1946, and the Chevy 3600 and Chevy 3800 pickups joining and the 3000 series ending in 1959. When the series ended, people were in love with the Chevy 3000s, and this wonderful example of the 1957 Chevy 3800 pickup truck could be your memento of the era.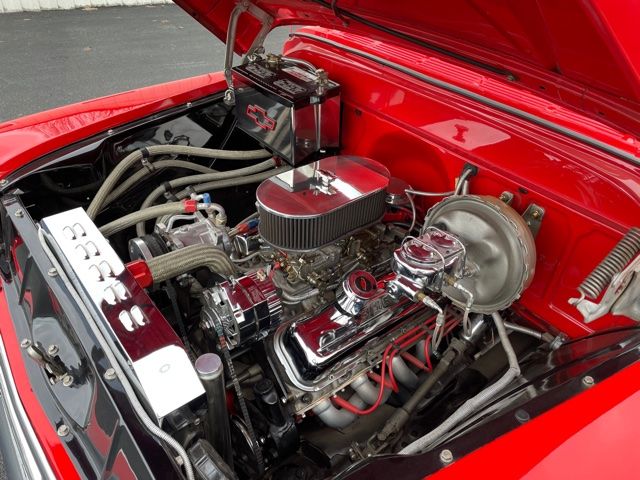 This 1957 Chevy 3800 truck is built on a Chevy 1 ton factory dually. It received a frame-off restoration to resemble the Cameo appearance package. Powering the truck is a 468 big block, and a lot of customizations. Find out the full rundown here.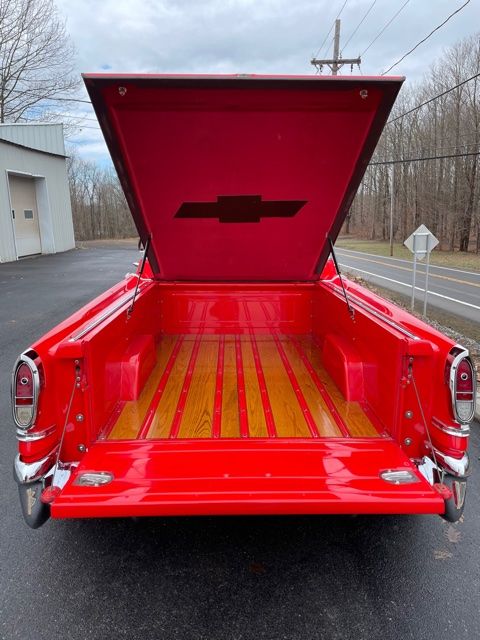 The Fall Carlisle Auction takes place at the Carlisle Expo Center in Carlisle, Pennsylvania September 30-October 1 in conjunction with Fall Carlisle presented by eBay Motors. The auction starts at 12:00 p.m. daily and spotlights decades of past, present and future classics. There's even an all ALL-TRUCK Hour planned for the afternoon of September 30 at 4 p.m. Start a collection or add to an existing one at an affordable price point. Register to bid and secure your bidder's badge OR consign to sell today by calling 717-960-6400. You WILL find results with the trusted expert team at Carlisle Auctions. Online and phone bidding now available – don't miss out! Carlisle Auctions is COVID-19 compliant.