This is a highly original Thunderbird.
---
The Ford Thunderbird is a major part of the American automotive lore and automotive history. This example of the 1955 Ford Thunderbird is amongst the ranks of these highly collectible that represents the first generation of the Ford Thunderbird.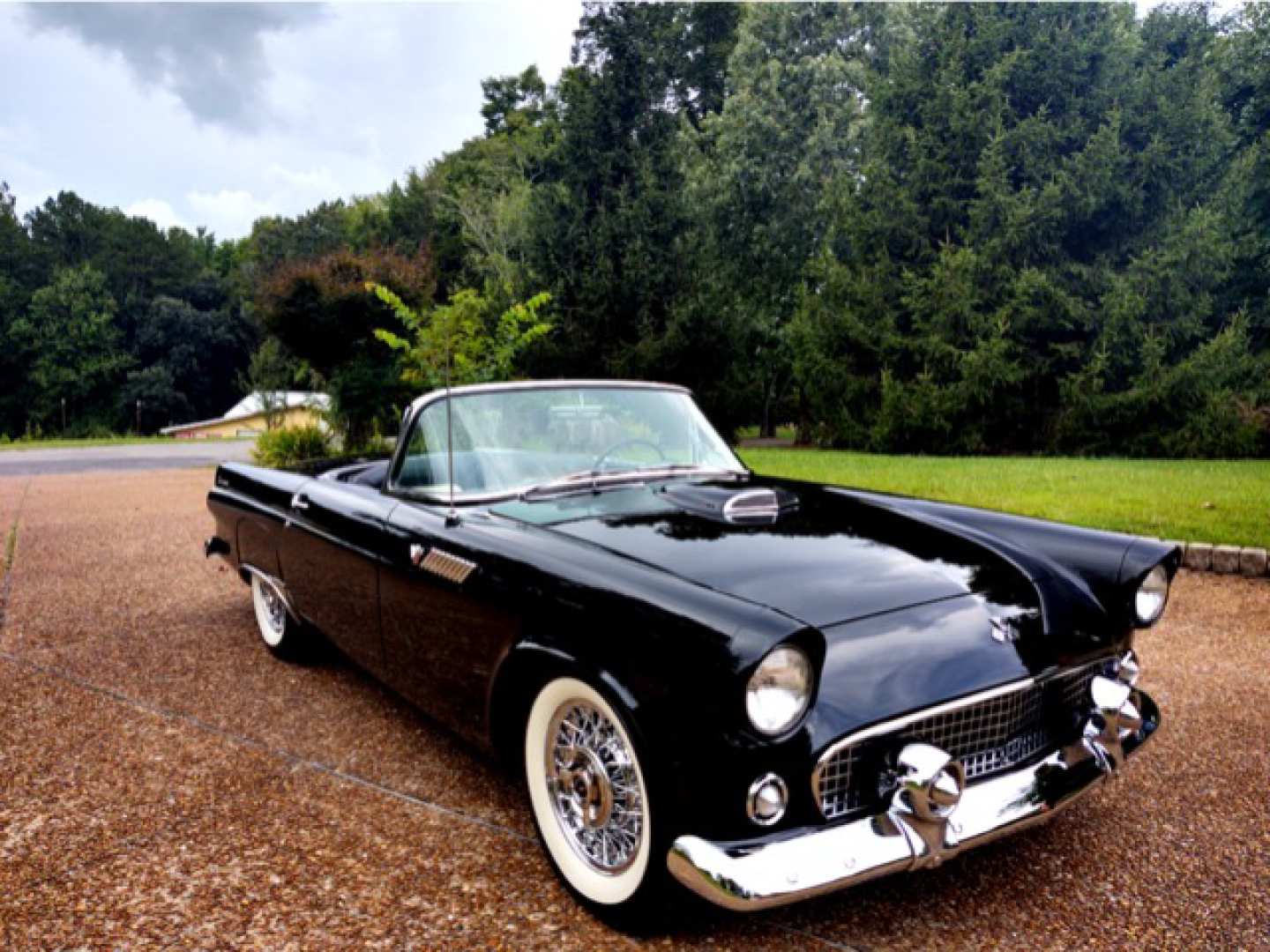 The Thunderbird has been everything from a sports car to a luxury coupe, and even did double duty in the 1980s and 1990s as a forced-fed, muscle-bound stoplight warrior and NASCAR champion.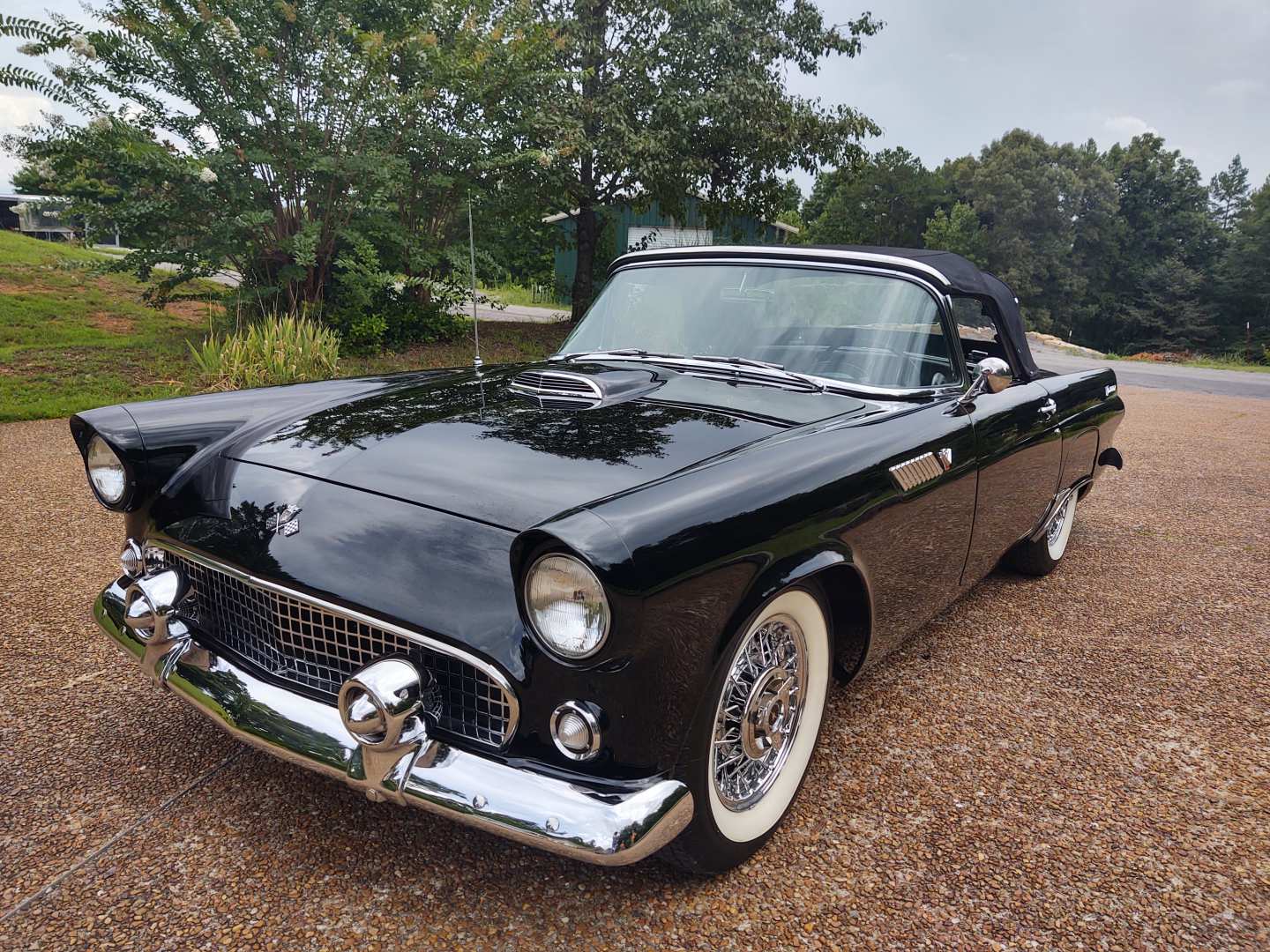 Most would agree, however, that the purest form of the Ford Thunderbird is its first generation, which ran from the 1955 through 1957 model years. During this time, it was neck-and-neck with the Chevrolet Corvette in the fight for American sports car excellence.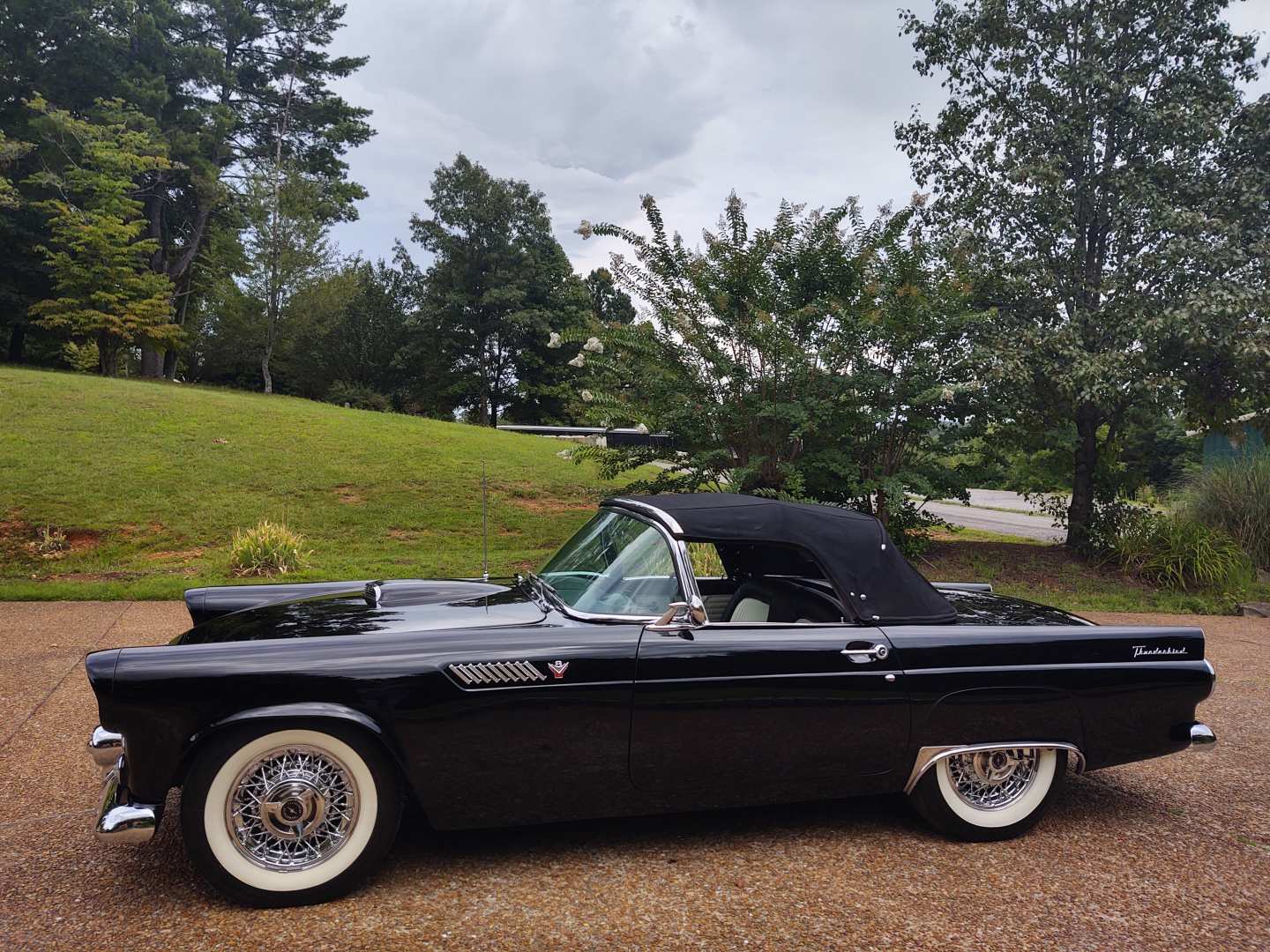 It was one heck of a fight. In 1955, Chevrolet finally gave the Corvette some real horsepower with the introduction of the venerable small-block V8. That same year, Ford introduced the Thunderbird, powered by a similarly-sized Y-block V8.
From the beginning, though, Ford focused on luxury. The Thunderbird was marketed as a "personal car," and many were equipped with high-society add-ons like the classic rear bumper-mounted "continental kit" spare tire.
This example is powered by a 292 cubic inch engine, which is backed by a factory automatic transmission. It has power seats, vintage air, new leather interior, factory four way electric seats, and new headliner. It comes with the cloth and the hardtop, new wheel cylinders, new brakes and brake lines, and more.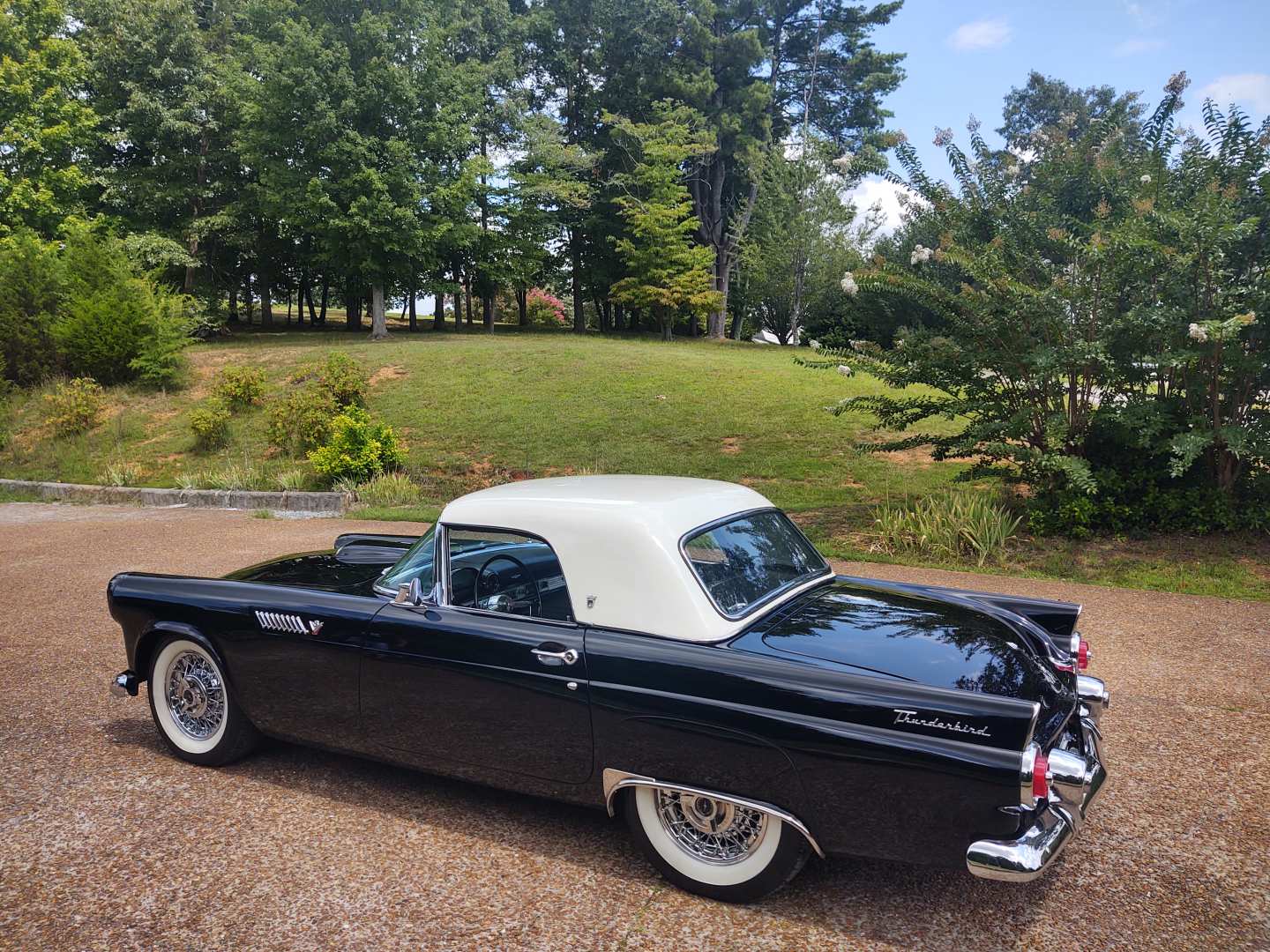 This car is being sold at the Vicari Biloxi Sale. If you have a car to consign (link the word consign here or would like to register to bid, please visit vicari.com.