This wonderful car is a wild ride in an ultra-desirable body style.
---
Jaguar is a British brand mainly known for its extravagant ventures into the realm of European luxury automobiles. These days, while pretty much every expensive car is ridiculously fast, they focus more on interior design, exterior styling, and luxury features than simple speed. Of course, this comes from decades of refining what it truly means to be a Jaguar as the sleek, quick legends of the past guide modern designs. One excellent example of the great heritage that formed Jaguar's fandom base is this 1954 Jaguar XK120S Roadster. As you'll soon find out, this car is a beautiful combination of performance, style, and some of the best luxury options available for its time.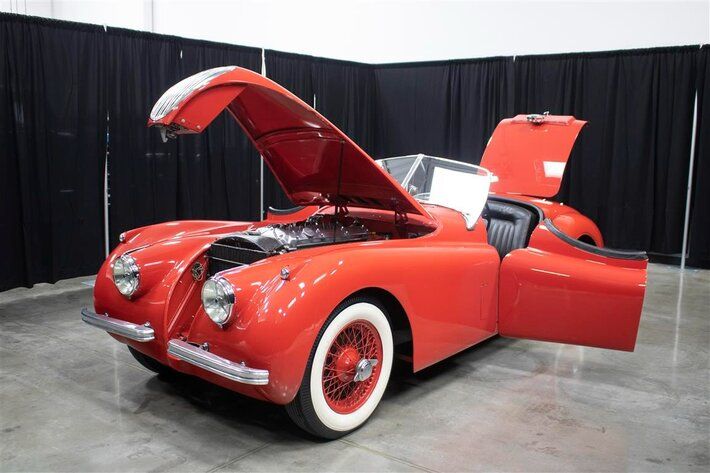 Under the hood, you'll find a stunning straight-six power plant that utilizes a dual overhead camshaft system to produce around 160 horsepower. According to the listing, all of that power is achieved with 3.4-liter of displacement, which was enough to make this car the fastest production vehicle in the world at the time of its production. Before hitting the rear wheels, the engine's total output was pushed through a four-speed manual transmission, which helped its driving capabilities immensely. You hear a lot about the four-speed manual with classic cars, as it was one of the best transmission platforms for anyone looking for superior performance, control, and gas mileage in its day. Clearly, this is a car that does not mess around when it comes to speed, but what about the experience of actually driving?
You'll notice that the aerodynamic front end curves over to allow air to flow freely across the body before hitting the windshield. That screen then gives way to a roadster's top, making driving at high speeds enjoyable. Feeling the air fly through your hair at highway speeds or during sharp cornering is something everyone should try at least once in their lives. The interior has also been kept in great shape by the various owners and caretakers throughout the years. You should consider this beautiful 1954 Jaguar XK120S Roadster for your next automotive purchase.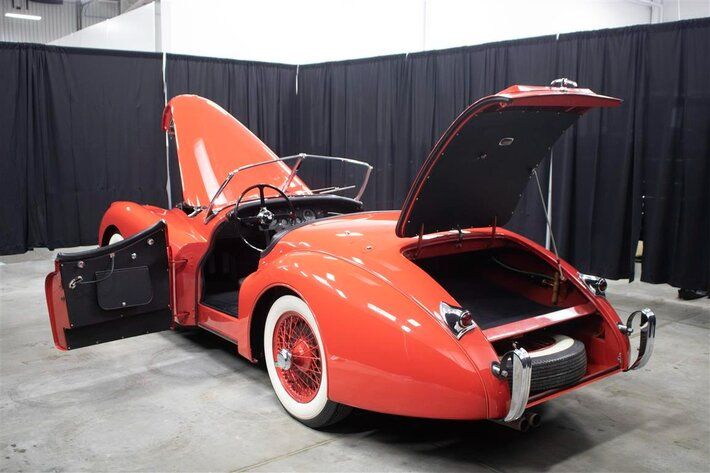 This car and many other high-end pre-war and classic cars will be sold at the Barber Vintage Motorsports Museum in Birmingham, Alabama. The auction starts at 10 a.m. on June 25th. Please visit here for more information.