Only four Nardi 750s were ever built, and this example is just 1 of 2 built with a Crosley engine.
---
Here we have an incredibly rare 1953 Nardi 750 Frua Body, being represented by Alec Cartio, and this one sports chassis number 3 out of just 4 ever built. That's right, only four of these exist in the world. In fact, this number can be narrowed down even further with this being just 1 of 2 Nardi 750s powered by a Crosley engine. Hemmings is excited to offer the opportunity to own this ultra-rare 1953 Nardi 750 Frua Body (chassis #953-1) restoration project. When this gem is finished, there's no denying that it would steal the show at any high-end Concours d'Elegance or other prestigious car events.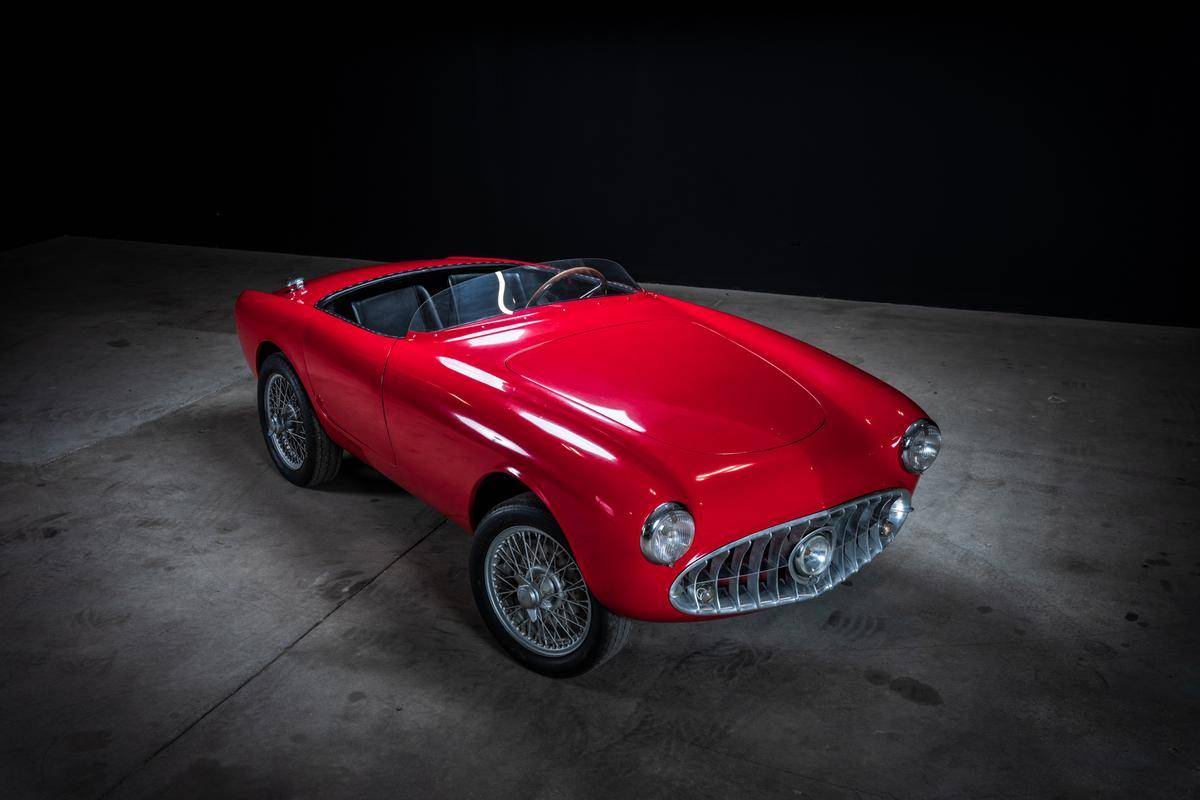 As mentioned above, this Frua-bodied '53 Nardi 750 features coachwork by Pietro Frua and is the third car built out of 4 by racing legend Enrico Nardi, who drove for Ferrari back in the 1930s and 1940s. Not only was he an icon on the track, but he was also an incredible engineer. Two cars with American racing history (including this one) were built for the New York Auto Show on order by American millionaire industrialist Stanley H. "Wacky" Arnolt. At the show, this car was awarded best in design.
After the show, Arnolt raced the car just a few times at two events in the Midwest between 1953 through 1955. During this time, it was also displayed at the Henry Ford Museum and featured in Road & Track magazine. Into the 1960s, this particular example was campaigned as an H-Mod racer before being shunned to storage. Later on, the car was revived for the vintage racing circuit in the 1990s. Restoration on the car was started by a previous owner but the project was put on hold, and this is how it sits today. It comes with the Crosley OHC inline-four, a 4-speed transmission, and other parts.
The Nardi Frua was concurrent with the Siata 300BC, and both cars used Fiat components including front and rear axles, brakes, and gearboxes. When it came to power, two of the Nardi Fruas used Crosley engines while the other two were equipped with Panhard engines. This idea came to life thanks to "Wacky" Arnolt who saw the Panhard-powered cars but asked Enrico to build two equipped with Crosley engines.
Finished in a brilliant red over a black interior, this open two-seater '53 Nardi 750 Frua Body still retains original components such as the gauges, knobs, switches, steering wheel, dash script, and original badging. Interior stitching on the inside mimics a Ferrari Spyder. A Frua distinctive feature from the early-'50s is the third headlight found in the aluminum grille. Other features include the full-width windscreen and the Marchal headlamps. Some modifications can be seen on the body that were performed at some point including the nose above the grille, and the original tail lamps have been removed.
If interested in finishing the restoration of an ultra-rare car that will be the ultimate conversation piece, check out this incredible 1953 Nardi 750 Frua Body. Offered by Hemmings in collaboration with Rapley Classic Cars in Brookfield, Connecticut, this car is listed at $125,000 but is negotiable so feel free to make an offer they can't refuse.