A stunning classic that is believed to be one of just a few to still exist in the world.
---
Between 1951 and 1955, the Hudson Hornet was a reigning king as it took home over 40 NASCAR wins. The very first automobile manufacturer to embrace the world of sports car racing, Hudson over-engineered and over-developed the Hornet where it proved to be almost invincible when it came to stock car racing on the dirt as not many racetracks were paved back in the 1950s. Although the car had many racing successes, sales started to diminish because of the car's unibody design making any changes too expensive unlike its competitors that used separate body-on-frame designs that allowed them to easily change appearances on a yearly basis. This ultra-rare 1952 Hudson Hornet Convertible is scheduled to cross the auction block through the Central Pennsylvania Auto Auction in Mill Hall, Pennsylvania on the weekend of July 17th through July 18th, 2020.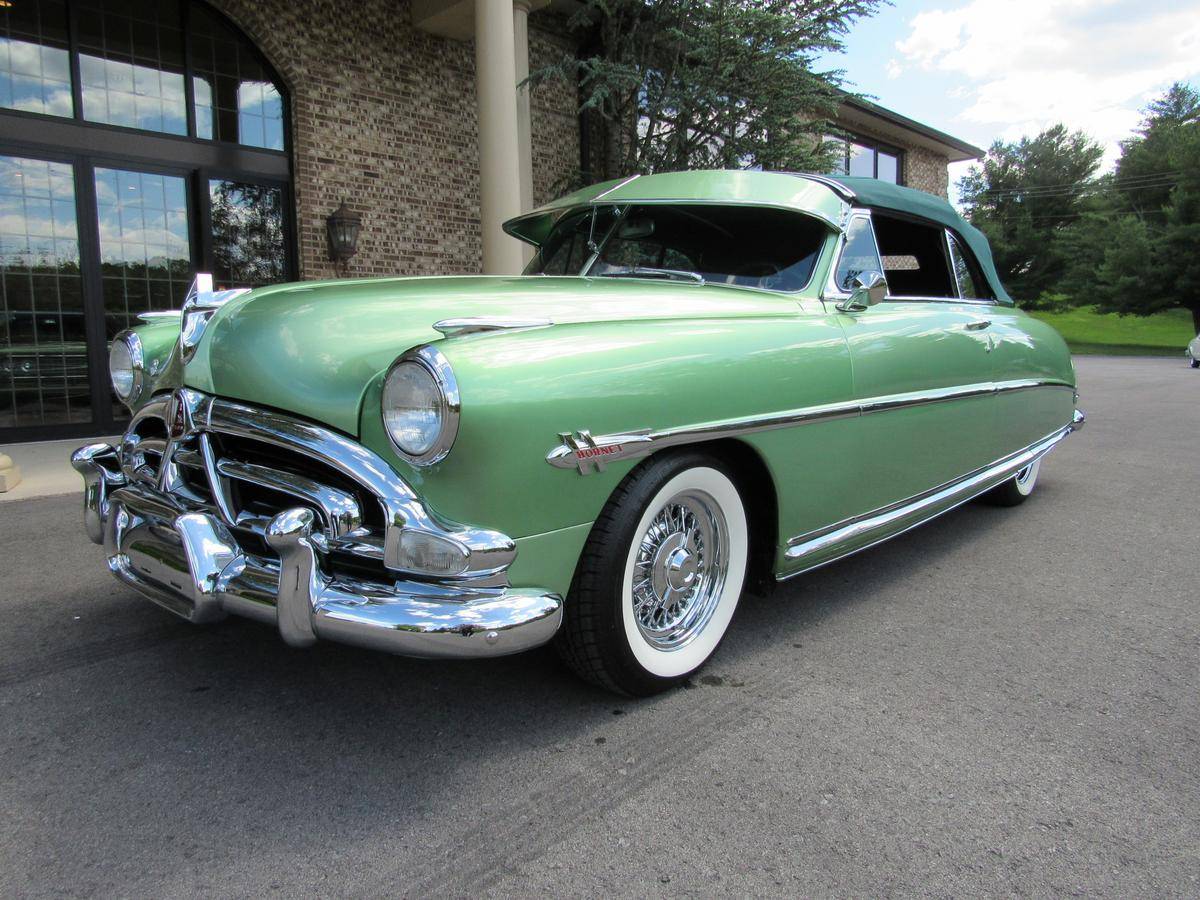 Established in 1909, Hudson Motor Car Company produced cars all the way until 1957. Ultimately, the car company suffered due to the fact that chassis alterations were too pricey so the car's design was essentially locked in where it remained the same year after year. Eventually, the American automaker was shut out due to the ever-evolving Big Three - Ford, General Motors, and Chrysler.
The end product of a 12-year Concours restoration in Sweden at a cost of $300,000, this rare '52 Hudson Hornet Convertible is Concours-worthy blanketed in a Gulf Green finish with a dark green convertible top over an immaculate black interior. With sleek, flowing body lines and enclosed rear wheels, the  curvaceous Hornet was super aerodynamic. Thanks to a stiff structure and low center of gravity, the Hudson was the best American car of its time when it came to handling. Even more, the car was incredibly comfortable thanks to its long wheelbase and weight. Still closely resembling the 1948 Commodore, the 1952 and 1953 Hudson Hornet featured small cosmetic improvements.
For the 1952 model year, the "Fabulous Hudson Hornet" was powered by the "Twin-H" high-compression 308-cubic-inch (5.0-liter) straight-six engine with an L-head design and dual single-barrel carburetors atop a dual intake manifold. At the time, this was the largest six-cylinder engine in the world. Forcing cold air to feed the carburetors, the hood featured a functional scoop which was considered "ventilation" instead of "ram air" in 1954. The engine produced 170-horsepower, but it could be tuned to generate 210-horsepower when given the "7-X' modifications that were later introduced by Hudson. Shifting power came from a 3-speed manual transmission.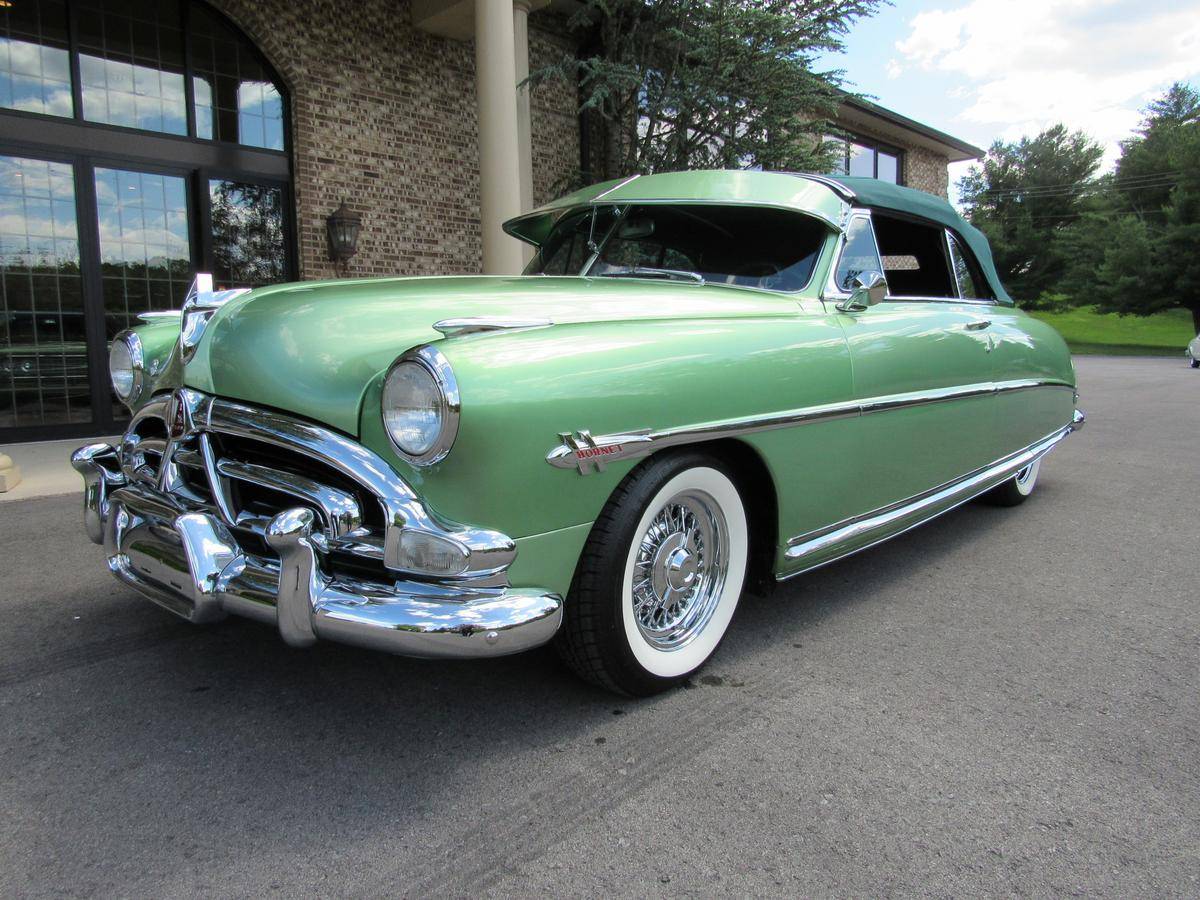 With an incredibly expensive restoration that took place over 12 years, there's no denying that this 1952 Hudson Hornet Convertible is in 100-point Concours show condition. A grand total of 35,921 Hornet models were produced for the 1952 model year and that included approximately 2,160 hardtops and just 360 convertibles. An incredibly rare find, this stunning classic is believed to be one of only a few to still exist in the world. If interested in taking home a gorgeous rarity, this '52 Hornet convertible will be up for bids through the Central Pennsylvania Auto Auction in Mill Hall, Pennsylvania on the weekend of July 17th through July 18th, 2020.