This is a rare representation of post-war French luxury.
---
As an excellent engineer, Lago's influence on the Talbot name created some of the company's most iconic vehicles and positioned the French automaker to properly compete with some of the world's top high-performance and luxury touring car manufacturers. With stretched finances caused by a post-war market, Lago, with help from designer Carlo Marchetti, began the development of a new 4483-cc inline-6 engine that would be fitted to a new model in 1946.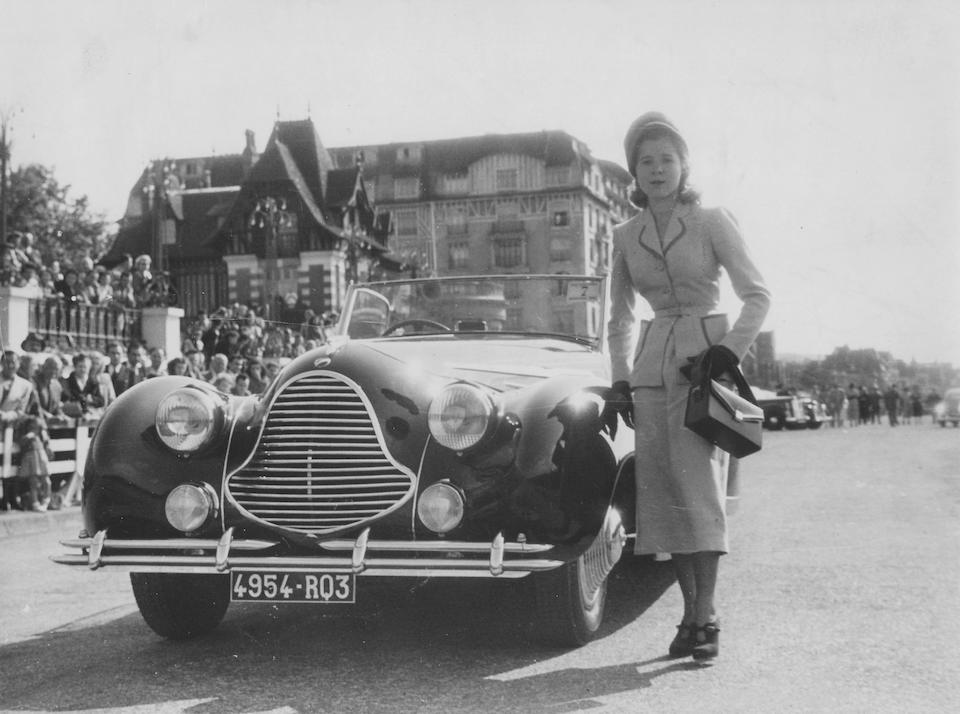 The Talbot Lago Record T26 would go on to be a revolutionary vehicle that would compete well with many of the era's top luxury models and would ensure that the Talbot name far outlived many of its competitors. Some of the models most coveted features included a 170-horsepower engine, a standard 4-speed manual gearbox, and an optional Wilson preselector gearbox. These options allow for a claimed top speed of over 100-mph in a stylish package.
Chassis no. 3179
Talbot-Lago Car No. 100234
Engine no. 26179
4,482cc Twin-Cam 6-Cylinder Engine
3 Zenith-Stromberg Carburetors
190bhp at 4,200rpm
4-Speed Wilson Pre-Selector Transmission
Independent Front Suspension – Live Rear Axle
4-Wheel Drum Brakes

*Comprehensively documented with exciting period Concours history
*Fresh from an exacting decade long restoration
*One of only two survivors of its design
*Yet to be shown at Concours level anywhere in the world
See it here.