Don't miss the chance to own this classic Pontiac Wagon.
---
The Pontiac Streamliner is popular full-size classic. By the time 1946 rolled around, the model was a part of Pontiac picking up production after it was halted due to World War II. The production of the model actually started in 1945 and 1946 saw some subtle changes. Examples like this 1946 Pontiac Streamliner Eight Deluxe Station Wagon from RM Sothebys are a wonderful post-war piece that you can add to your collection.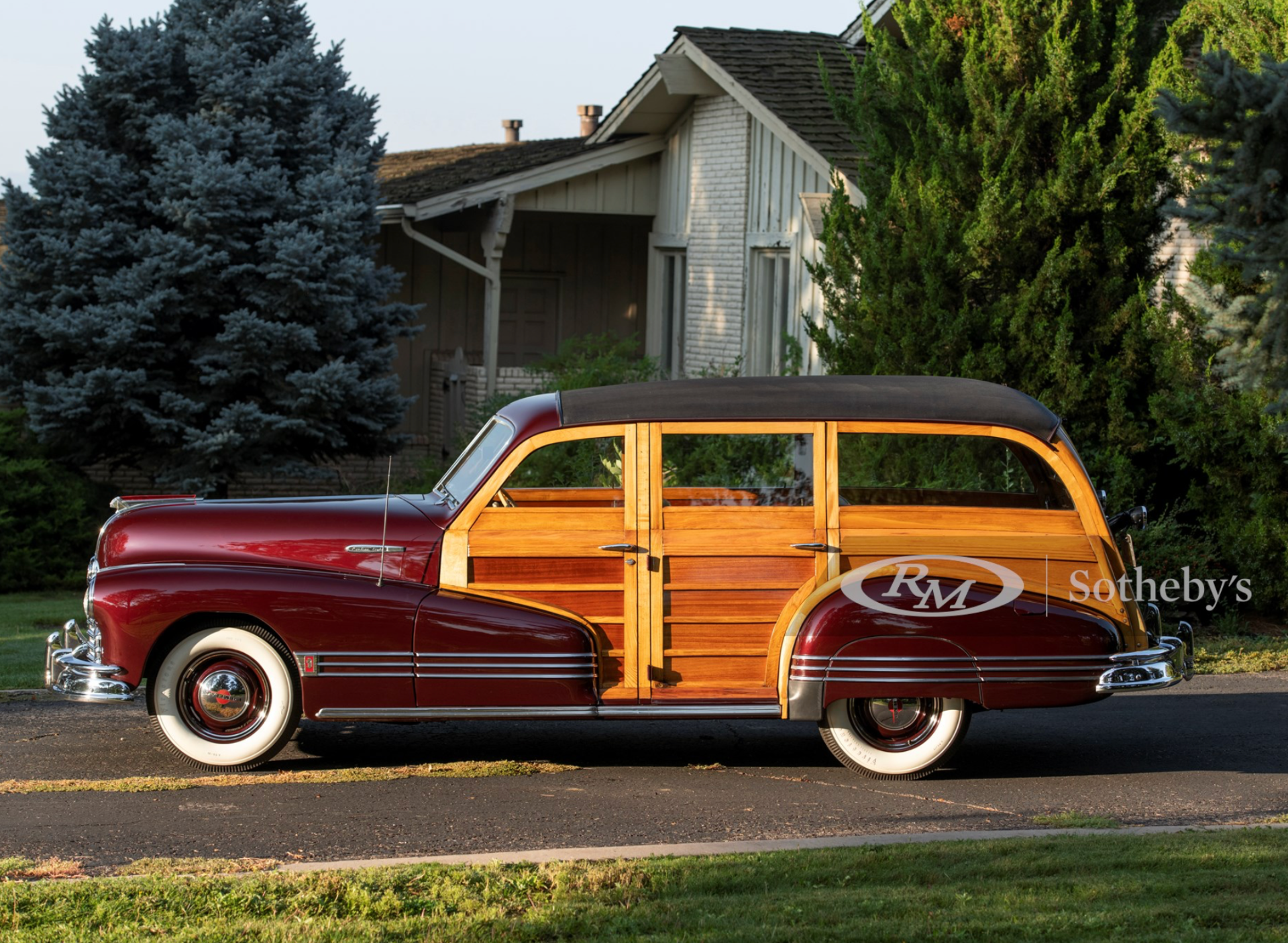 For 1946, the Pontiac Streamliner Eight Deluxe Station Wagon was designed with a wraparound bumpers and a revised grille. There were 12 Torpedo body style and engine options and either more Streamliner options. The most desirable was easily the Station Wagon, which was also the most expensive Pontiac body style.
The Pontiac Indian hood ornament makes this model instantly recognizable and several characteristics make it differentiate from the economical Torpedo. It has additional chrome belt line molding, longer fender crown moldings, and speedline fender accents.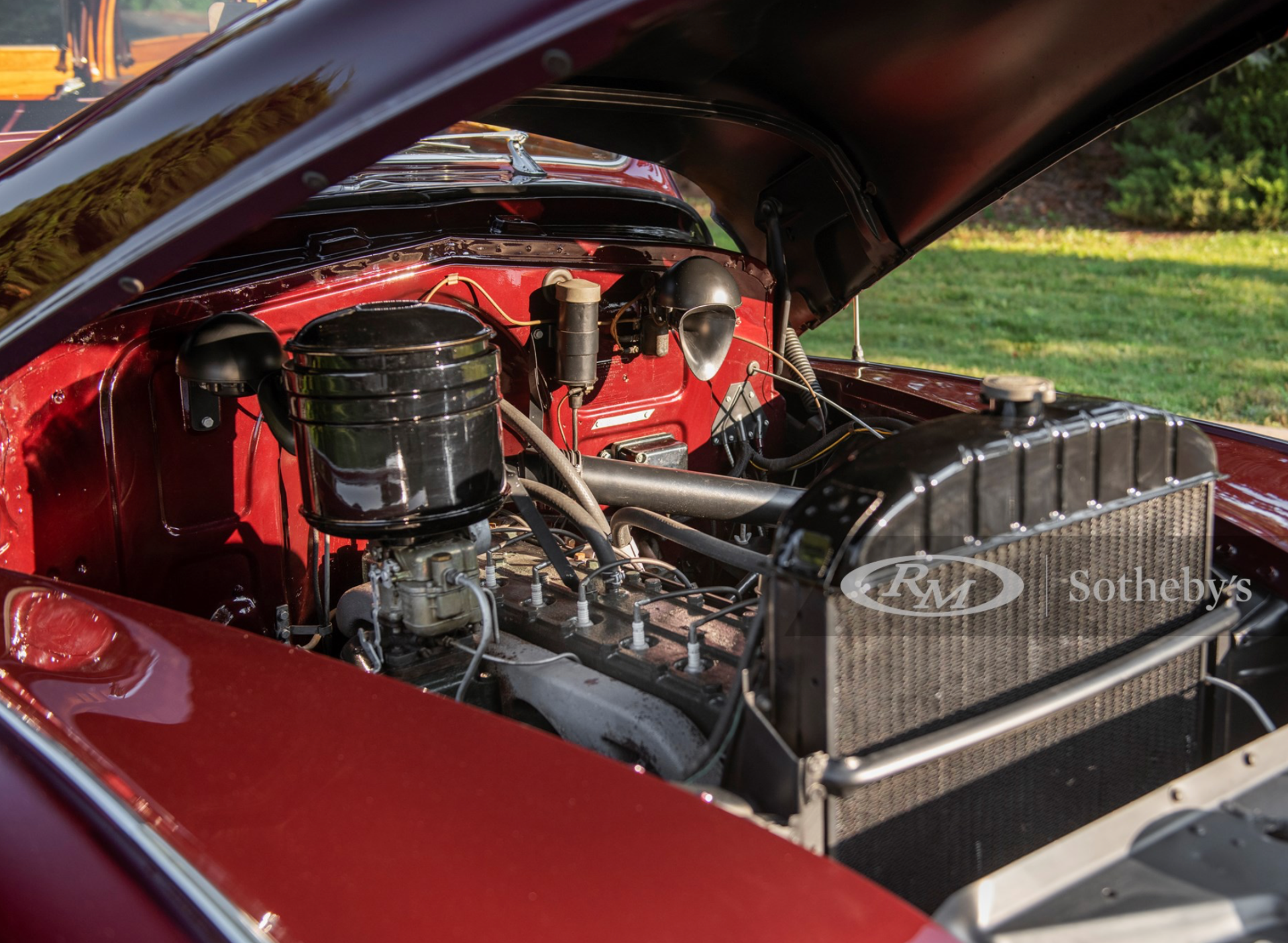 As a Deluxe model, this 1946 Pontiac Streamliner Eight Deluxe Station Wagon has additional features that make it that much more attractive. The interior is trimmed in simulated leather, that appears on the armrests and seats. The Wagon also has a roomy backseat and lots of cargo room - perfect for your vintage cross country road trips. It has had some elements that have been restored, like period correct Royal Maroon metallic paint.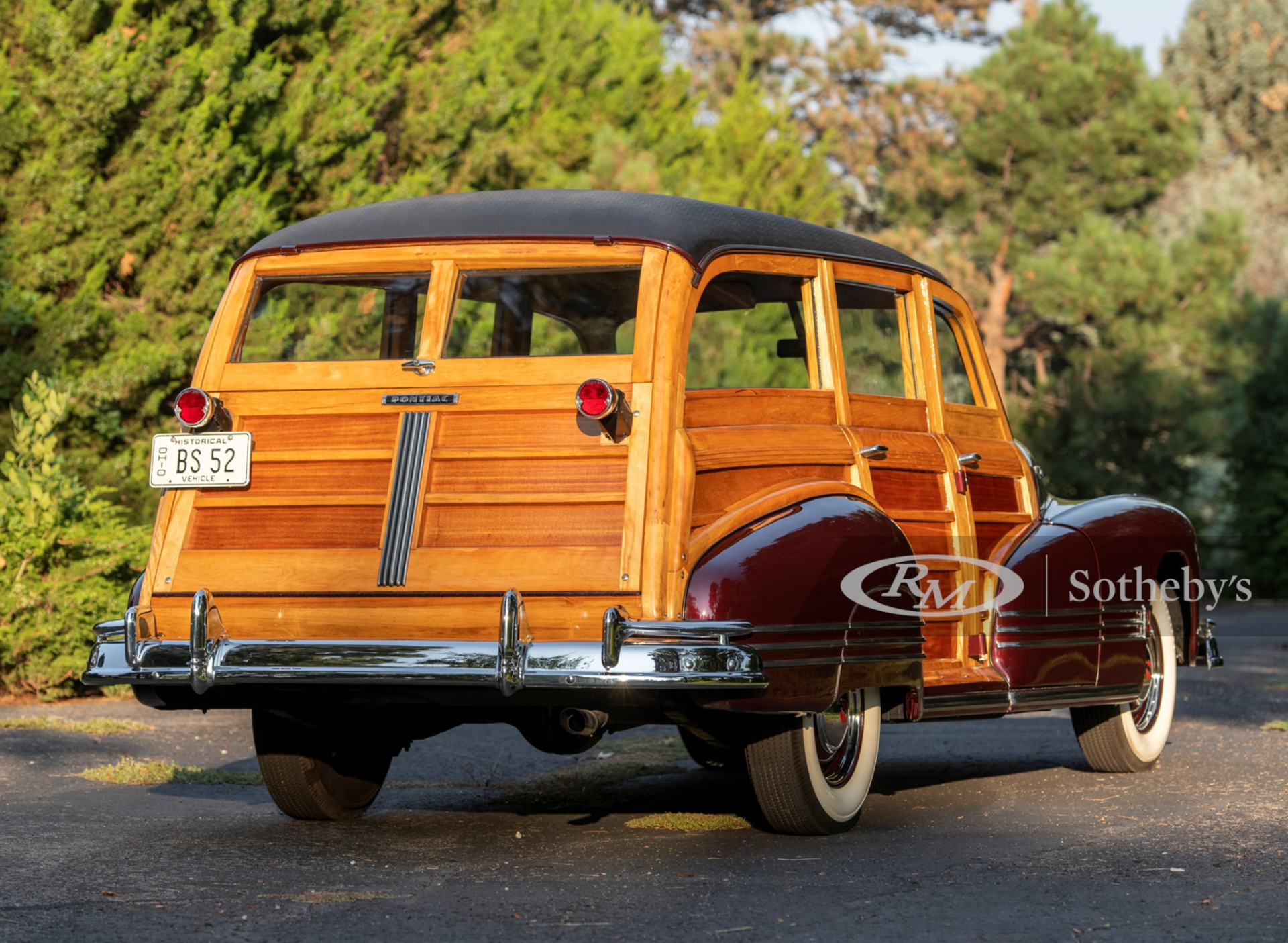 This classic Pontiac was found in Old Castle, Ontario in 2004, and has been in a private collection ever since. Prior, it had been in a private museum in Maine. You can buy it and bring it to your collection by visiting the ad here.