This vintage racer is ready to hit the track once again with a new owner behind the wheel.
---
We've seen our fair share of '40s hotrods and sports cars, but it's very rare to see a vehicle built specifically for racing from that period. However, that's precisely what this extremely unique vehicle is, as it boasts the best engineering one could find in its time. In fact, this car has so much work done to it that it's considered wildly fast today compared to modern vehicles. That's because this was built for the dry lake bed of El Mirage, where it raced for the entirety of its racing career. Eventually, it was abandoned and rediscovered in 2004 around the Victorville, California area, a little far from Arizona.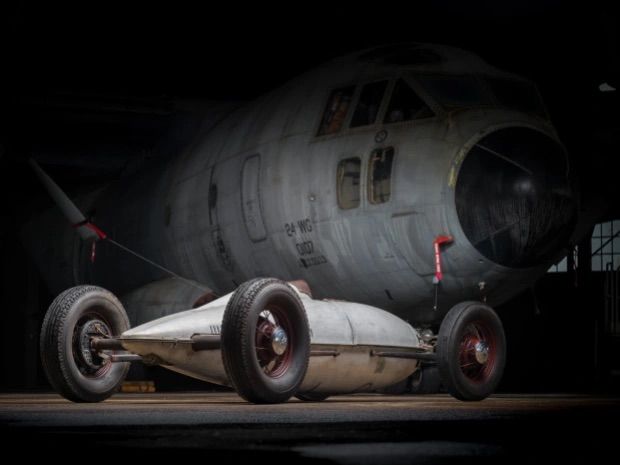 A little later down the line, the car won the Bring A Trailer people's choice award in 2009 for its vicious competitive style and boastful V8 engine. The vehicle was acquired by the current owner in 2019 and has since been taken care of with extreme precision. A ton of service work has been done to the car's mechanics in anticipation of a new owner. These things include rebuilding the carburetor and starter, repairing the fuel pump, flushing out the coolant, and replacing the battery. Along with all of that, the front tubes have also been replaced to preserve the vehicle's performance.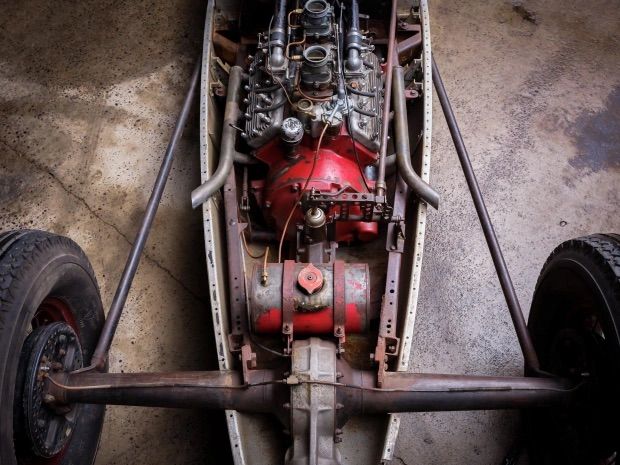 Crafted initially out of an Aluminum Lockheed P-38 Lightning drop tank and reverse mounted Model T frame, this car was able to repel the competition with intimidation. It's all well and good to have an automobile built from the remains of such a powerful aircraft, but how does the performance compare? Under the hood is a 136 cubic inch Ford Flathead V8 engine, which makes more than enough power to blast this tiny car to ridiculous speeds. All of that power is then sent through a three-speed manual transmission which also sports a reverse function. With the vehicle approaching its 80th birthday, it needs a new owner to complete its journey. The only question is, who will be brave enough to purchase this racing and automotive history piece?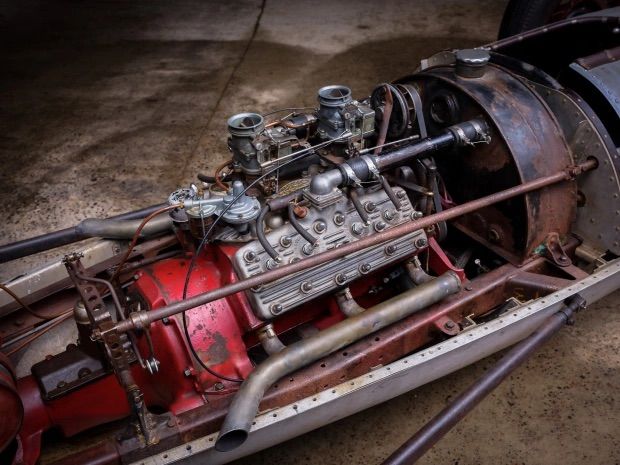 Avant-Garde is well-known as an award-winning, top seller (@911r) on Bring a Trailer. We provide turnkey auction management for our clients. Avant-Garde presents cars in an unparalleled fashion, with a comprehensive history, descriptions, photos, and video for each vehicle. We want to put buyers in the virtual driver's seat so they can experience a vehicle as if they were present, giving them confidence in their purchase.