A Chevy motor, some beautiful purple paint, and a set of chrome wheels make this truck an awesome purchase for any vintage truck lover.
---
Ford has become an icon within the American automotive industry because of its long-standing status as its most prominent manufacturer. There's no telling how many different cars ever made by Ford, but with a lineup of thousands of other models, there is a ton of variety to choose from. Pickup trucks have become particularly synonymous with the brand as most of the American population worked in agriculture and trade labor in the earlier days of automobile production. This created a definite need for utility vehicles that still had some style and an inkling of performance.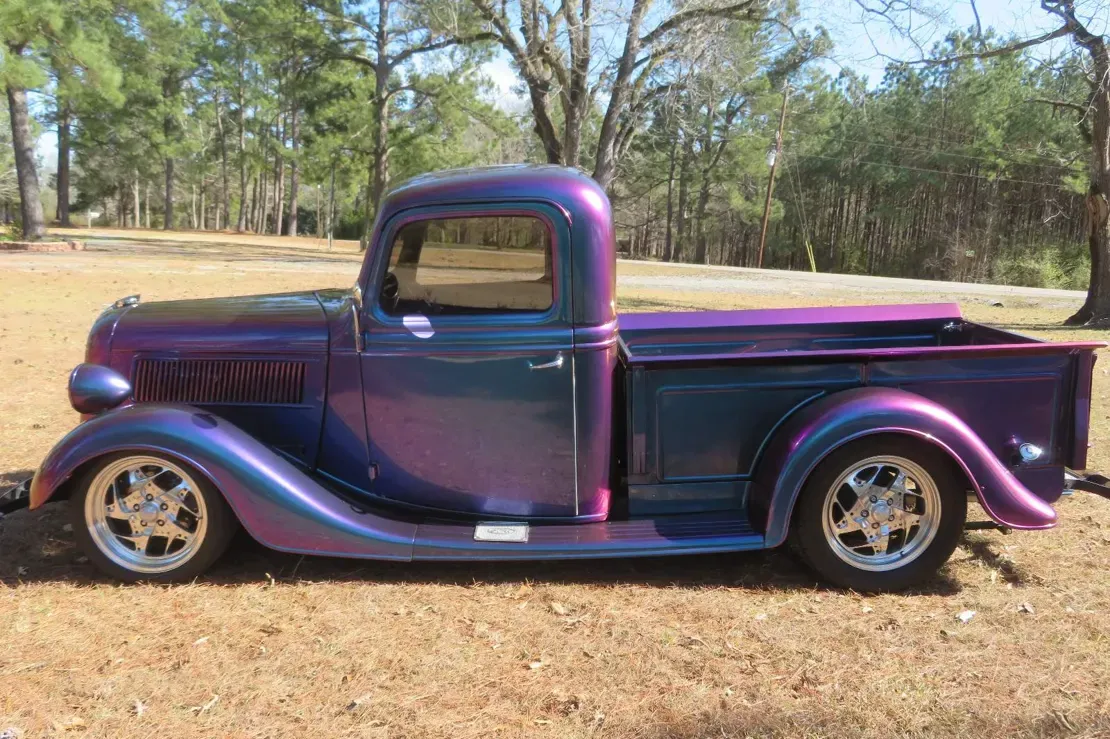 That is precisely where this truck comes into play, as everybody's line was meticulously crafted to provide the driver with a uniquely designed pickup truck that can haul anything they needed it to. From the rolling fenders that cover a set of vintage chrome wheels to the distinct fascia that reflects the driver's personality, this truck is the definition of a handsome truck. All of this is completed neatly by the bright pearlescent purple paint, which sparkles in the sunlight like nothing else can. This shows off just how good the owners were about maintaining their vehicle as there isn't a scratch on it.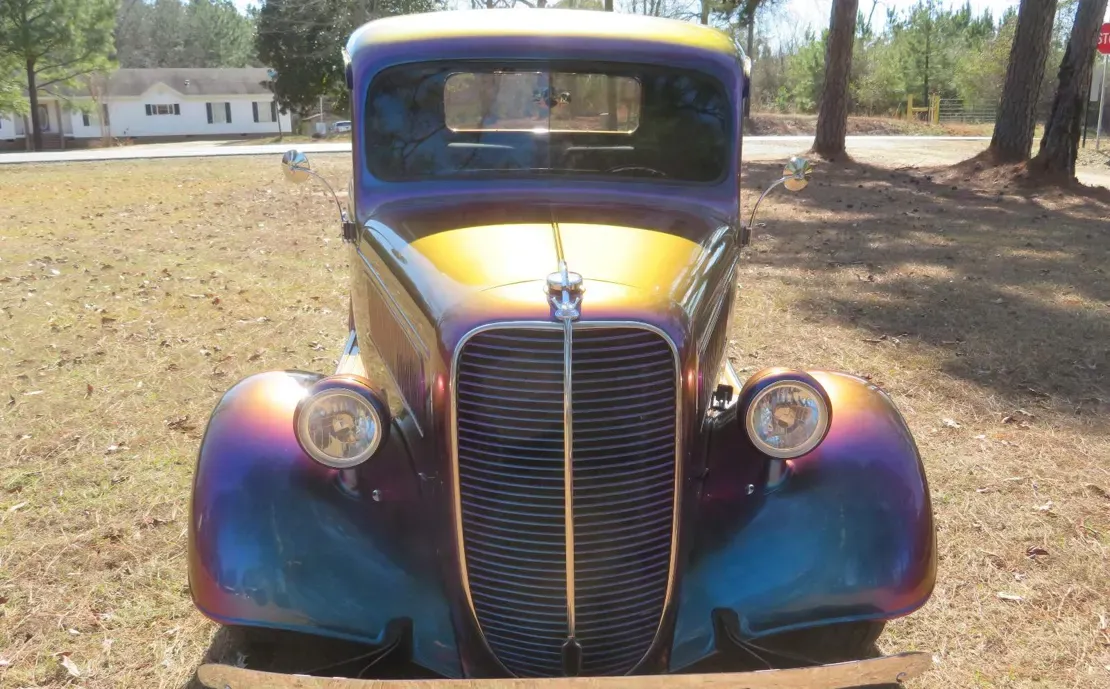 Under the hood is a potent Chevy 350 ci V8 engine which provides plenty of power for this old girl as it scoots along highways and offroad trails alike. This truck looks like it belongs more at a drag strip or car show than it does on the farm, but don't let appearances get the best of you. This is a utility-first kind of truck through and through, especially when you consider that it has only been driven a total of 2,257 miles making it highly reliable. You'll never have trouble starting this thing up and taking it to show off what a classic truck can really do.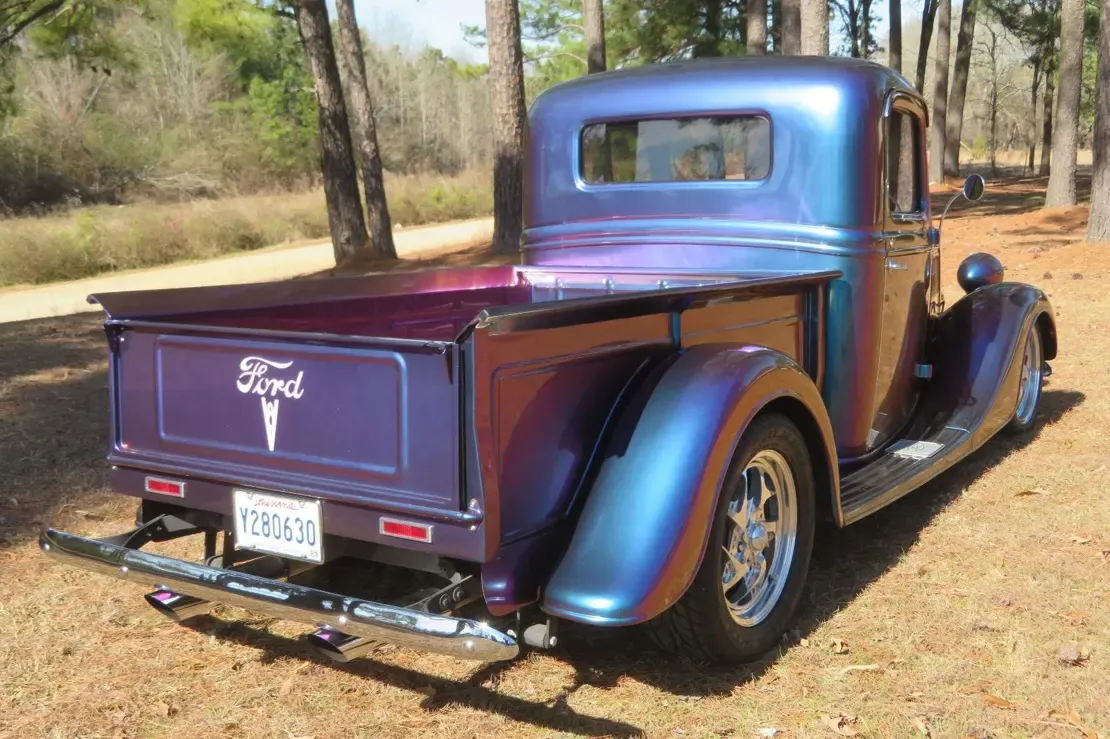 Clasiq.com protects buyers and sellers with many unique features to the Auction experience. First Clasiq.com pays for an independent inspection and posts the results on each car it sells. Then the payment is handled by and escrow service so your car and your money are secure. Finally, a Clasiq.comCustomer Service Representative helps you before, during and after the sale. Visit clasiq.com to learn more.