A classic car like this gets you all kinds of access.
---
So many people dream of owning a classic car but they believe it's out of reach or too much of a hassle. You'd be pleasantly surprised by this 1935 Auburn 851 SC Boattail Speedster available through Worldwide Auctioneers. It carries quite the list of credentials, including two ACD (Auburn-Cord-Duesenberg) Club Verifications of Origins Certificates, plus it's acknowledged via board, bylaws, and review to be an original Category 1 automobile, retaining all original components. This Auburn has also won CCCA Senior and National First Prize.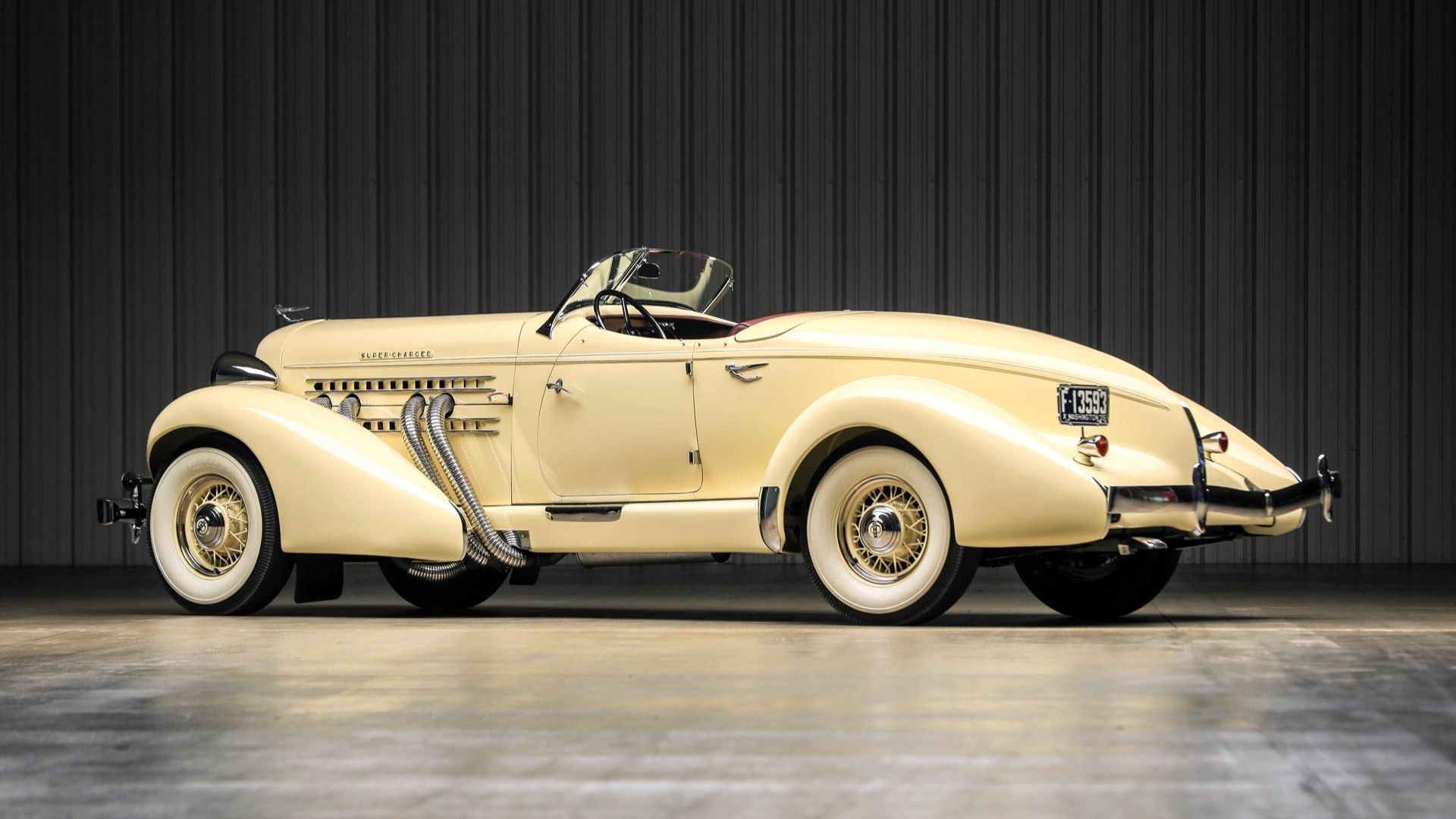 In other words, this is a car which will open doors of opportunity. You could take it to CCCA events and other places which normally would be closed off.
Of course, this is one dramatic-looking classic, with many agreeing it's one of the most striking designs out of pre-WWII cars. Like many automobiles of the time, the front grille is stately while the pontoon front fenders offer some curvaceous appeal. What really makes a statement is that daring boattail rear, communicating the power of this machine.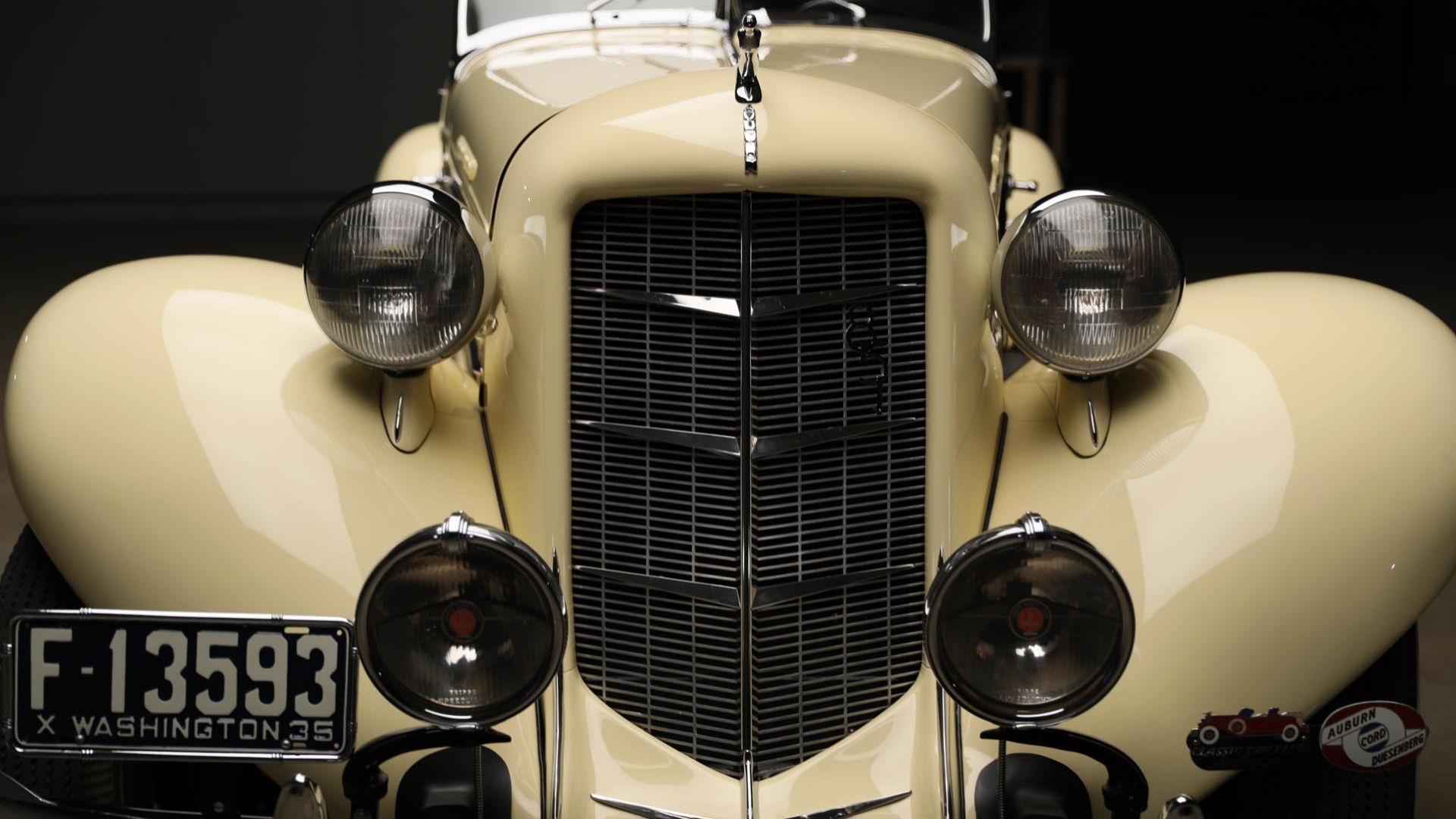 Hidden away under the engine cowling is a flathead inline eight-cylinder Lycoming Supercharged engine, which for its time was quite the premiere powerplant. Thanks to the advanced design of this Auburn, it wowed automotive fans by being able to drive at 100 mph for sustained distances, a feat its competitors couldn't replicate. A plaque on the dash testifies that this Speedster can hit 100.1 mph. A three-speed syncromesh transmission sends power to the Columbia two-speed rear.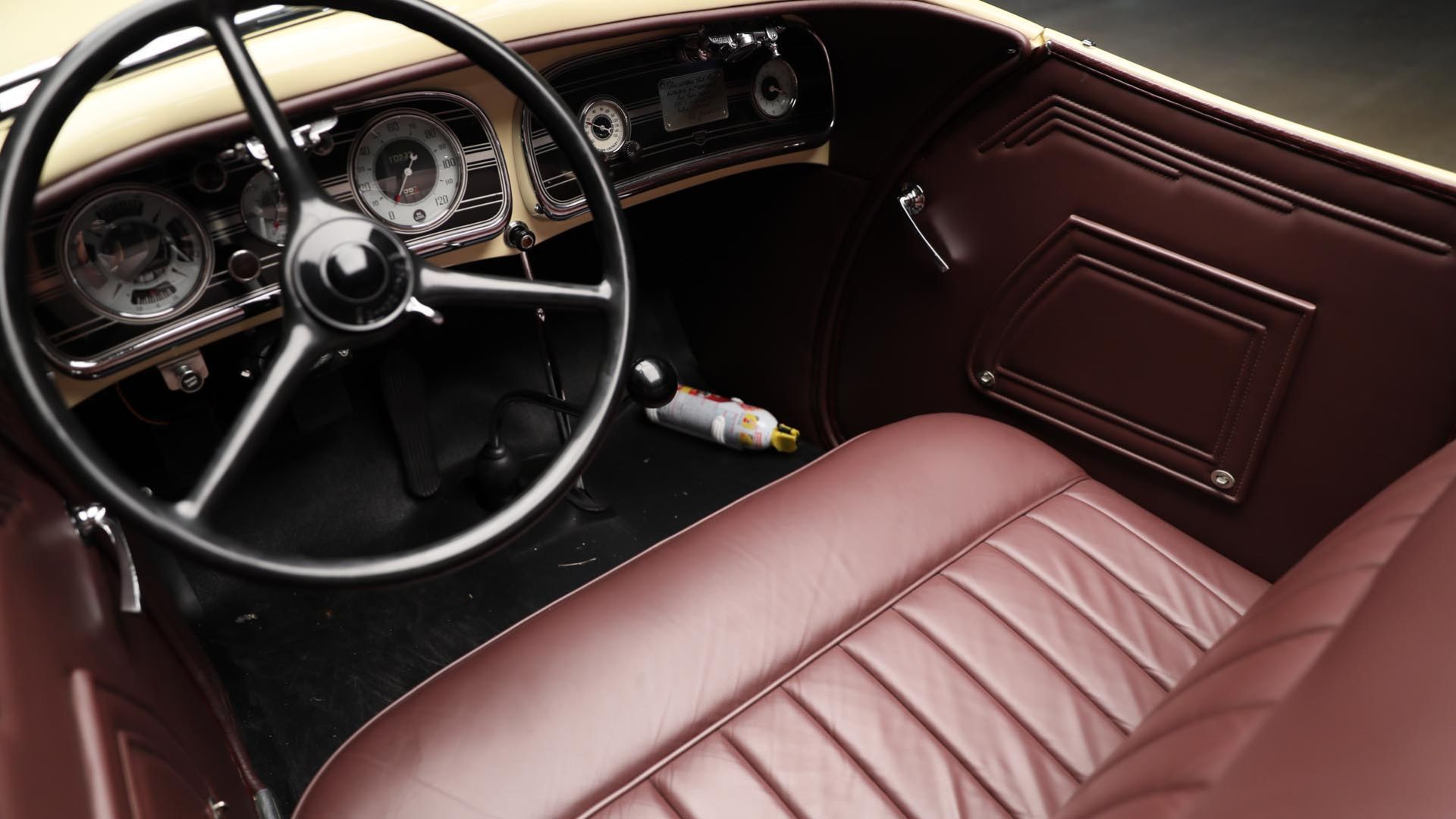 Being an advanced design for its time, this Auburn has a semi-elliptical leaf spring suspension with hydraulic dampers, making it responsive while delivering a smooth ride quality. Elegant details from the Art Deco period include an elegant hood ornament, a tan cloth top, maroon leather upholstery, face clock in the dash, and more.
To learn more about the Auburn, or to consign a vehicle for a future sale, please contact Charlie Kuhn @ charlie@worldwideauctioneers.com
Learn about consigning your own car to make room for this one. Also, don't forget you can see upcoming auctions here.