This split window has everything!
---
David Semel is a Corvette connoisseur, of sorts, known for his highly-regarded all-C5 Corvette 1958 restomod that was once on display at the National Corvette Museum. When he was ready for something of the second-generation variety, he started researching on the market for the C2 Corvettes.
"Another builder that I knew told told me about a 63 split window that was for sale. I have always loved that one but was not ready to purchase. Saw it in Bethlehem PA about 30min from my house stripped to fiberglass no carpet etc and decided to buy it."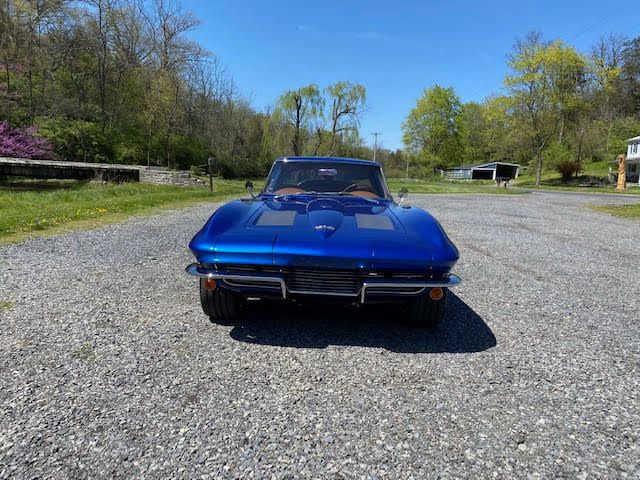 Semel was told that he was not going to be able to use the LS9 powertrain, because it wouldn't fit under the hood, telling him it would take modifications to the body to make it work. However, he was set on the 1963 Split Window Corvette, so modifying the body wasn't an option since he wanted to keep the classic, original look.
"I talked with all the builders and asked many questions about their frames. Discussed with them what I wanted out of the corvette and that I wanted to use front and rear c6 corvette suspension etc. when I started this process. Let them know that I was looking at LS9 engine and planned on using side exhaust."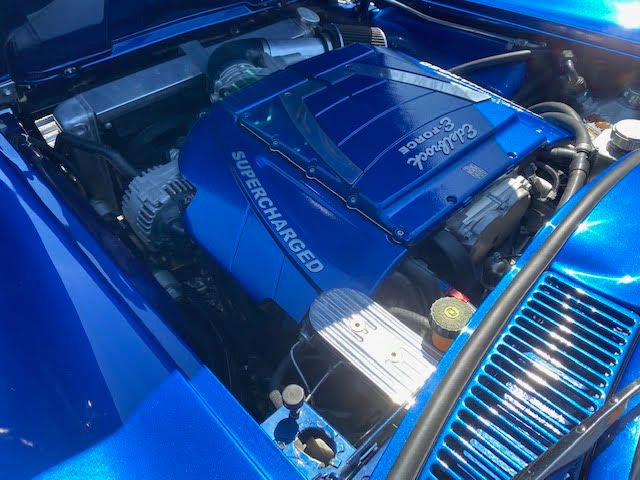 After talking with many builders and professional restomodders who have worked on C1 and C2 Corvettes, the idea of using a SRIII round tube frame was floated. After gathering feedback and the benefits, as well as what people didn't like, and doing some research himself, Dave called Mike Stockdale at SRIII to see the chassis himself.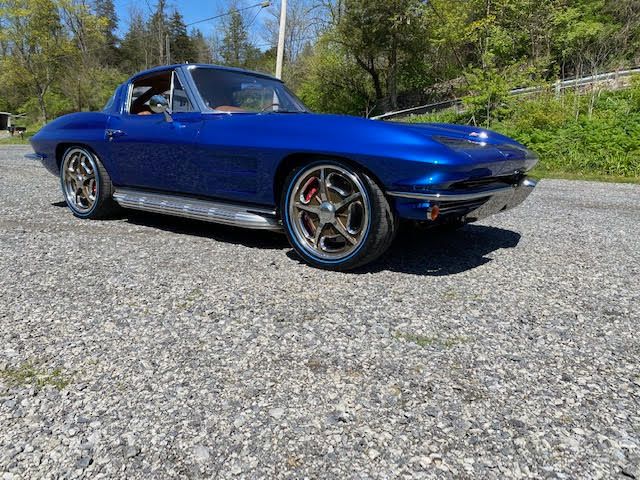 While at the shop, Dave told Mike what he wanted from the chassis and build, and they were able to iron out the details of how to make that possible. A C6 suspenion was another thing Dave picked out for the build, so when the chassis was done, and when it was done, it was shipped to him in PA.
Getting the engine setup was the same tone, Dave knew what he wanted and that was the LS9 crate engine, which took some research and digging to find out how to get it setup to the specifications he wanted.
"I decide to go with Shaun Carter at SMC Performance in MI to put together the custom LS9 engine and custom wiring harness/computer system. Once engine was built they shipped to me in PA."
The build intially began back in September of 2012, but he changed directions and Carlisle Customs and Classics in PA took over the build at the end of 2017, when Vinny Scalavino took charge of the build.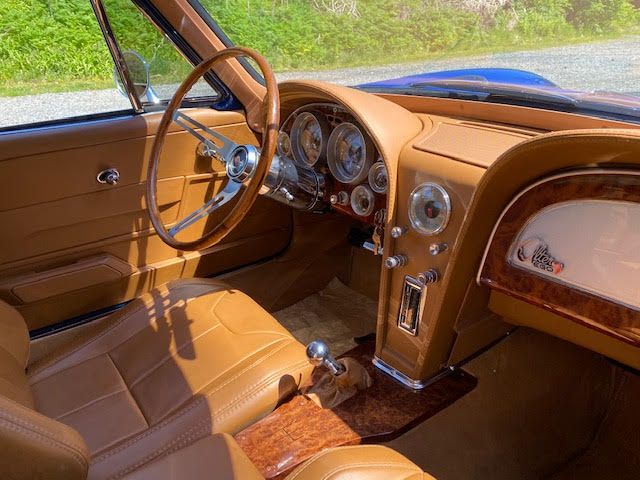 At this point, everything was stripped down to the fiberglass to redo the way Dave has envisioned. Bux Customs owner Chris McClintock out of the Phoenixville Pa area did the custom interior while keeping it looking like it belonged in a 63 corvette. Matt Williams From Main Street Custom finishing's in Peyton CO did the Burl wood dash, glove box and shift plate. It rides on a fully custom suspension and
This C3 restomod Corvette dream car was just finished a few weeks ago, and it was well-worth the wait.  
TECH SHEET
CAR: 1963 Corvette Split Window Restomod
OWNER: Dave Semel
ENGINE BLOCK: LS9
POWER ADDER: Edelbrock E Force, Eaton 2300 TVS Supercharger
EXHAUST: Jet-hot coasted Stainless Works headers with side exhaust
FUEL DELIVERY: Custom SS fuel tank with LS high HP pump
TRANSMISSION: Hurst Driveline TKO 600 5 spd manual) - Had to make adapter plate for this transmission to be mounted correctly to frame
CLUTCH: Mcleod RST Twin Disc clutch- 700hp plus w/street tires, soft pedal effort- RST street twin clutch kit for LS motors
REAREND: Currie Fab9 IRS housing and iron third member with 3.55 Detroit locker
CHASSIS: SRII Motorsports custom round tube chassis set up for C2 (63-67) Corvette
HP.: 700